Report details Las Vegas sportscaster's alleged lewd acts at bar
Updated November 7, 2018 - 11:26 pm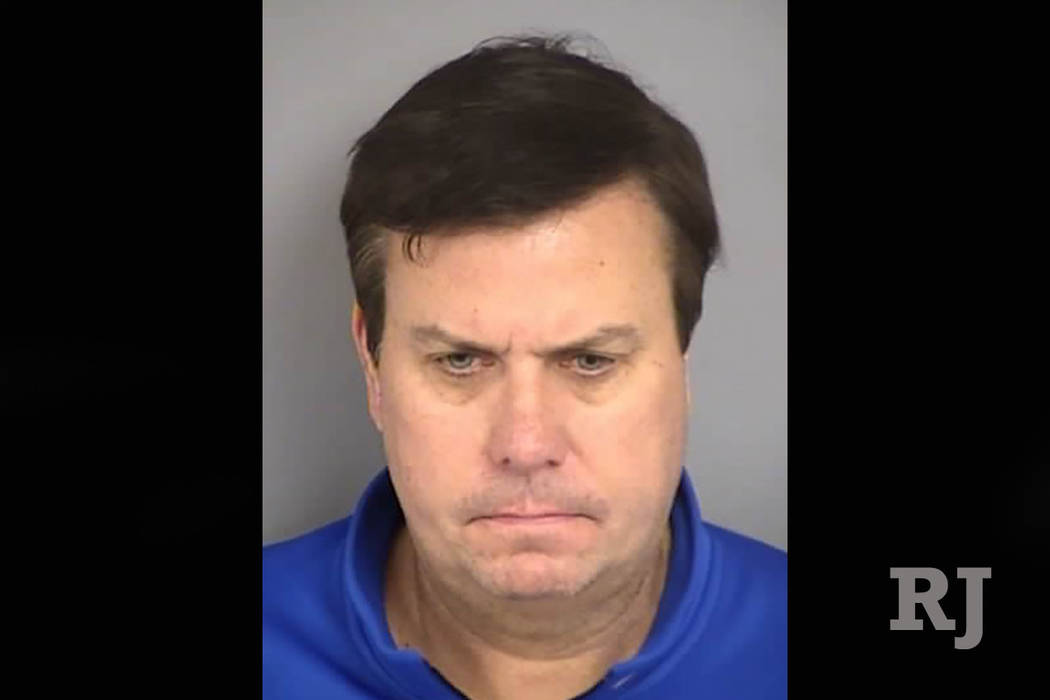 A Las Vegas sports broadcaster faces criminal charges after being accused of masturbating at a gaming machine inside a bar Tuesday morning in North Las Vegas, court documents show.
Security footage captured Randy Howe, a sports reporter with KSNV, Channel 3, while he sat inside a business, according to an arrest report released Wednesday. The business is on the 4400 block of North Decatur Boulevard, near West Craig Road, North Las Vegas police spokesman Aaron Patty said Wednesday.
Two North Las Vegas police officers were alerted at 9:17 a.m. about the alleged lewd behavior, which the caller said had been going on since 8:30 a.m., the document said.
"Howe continued to look around the entire time as if he was nervous or paranoid that someone was watching," an officer wrote in the report.
Employees told police that Howe, 50, visited the bar several times before, adding that it wasn't the first time they had seen him masturbate there. The document said Howe was seen doing so on video about 10:40 a.m. Oct. 30 at the business, although the footage was later automatically overwritten.
"(Redacted) stated that (redacted) hoped it was an isolated incident and that was why they did not choose to notify the police," the document said.
An employee told police that Howe had consumed energy drinks on Tuesday but not alcohol.
Howe faces charges of open or gross lewdness and indecent exposure. He has bailed out of the Las Vegas Detention Center, court records show.
Channel 3 General Manager Larry Strumwasser told the Las Vegas Review-Journal that he couldn't comment on Howe's employment status, citing company policy.
"We are obviously very concerned about the seriousness of these charges," Strumwasser said. "We are investigating everything."
Howe's biography remained on the station's website as of 2:30 p.m. Wednesday. Howe joined the NBC affiliate's sports department in 2008, according to the station's website.
No attorney is listed for Howe's criminal case in North Las Vegas court records.
A request for comment from Howe on Wednesday afternoon wasn't immediately returned.
Contact Mike Shoro at mshoro@reviewjournal.com or 702-387-5290. Follow @mike_shoro on Twitter.