Student in relationship with teacher testifies at his trial — VIDEO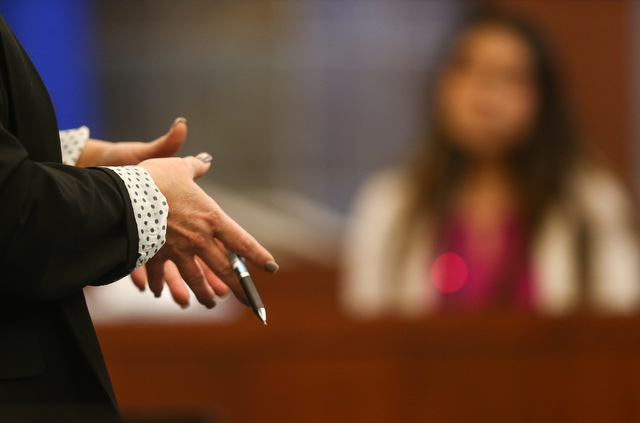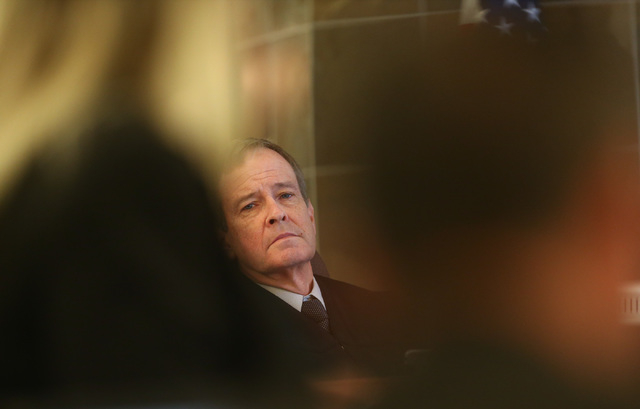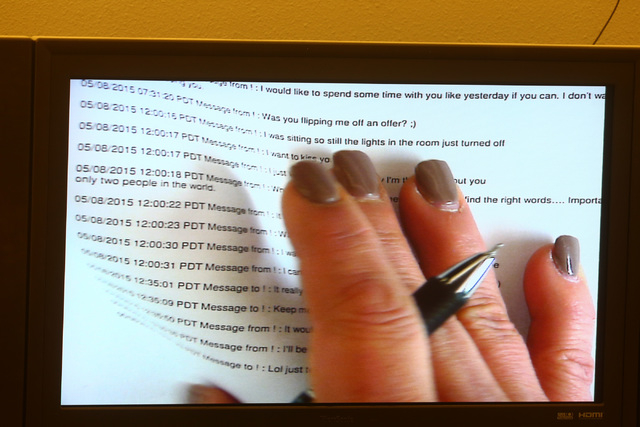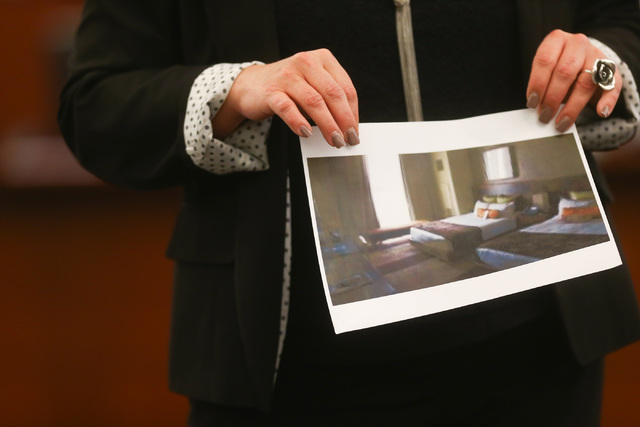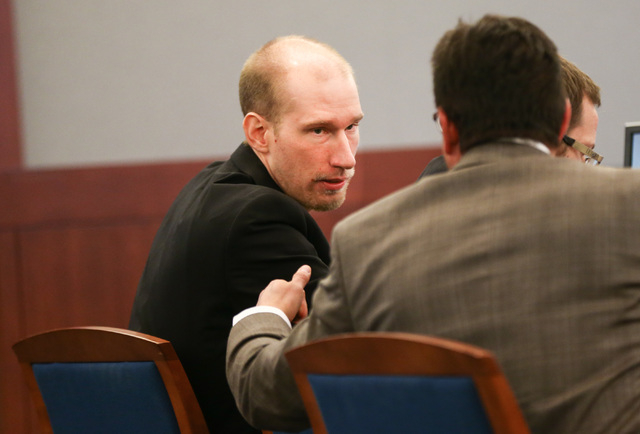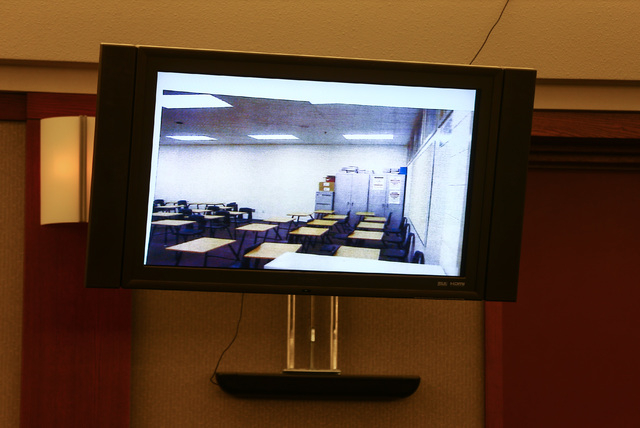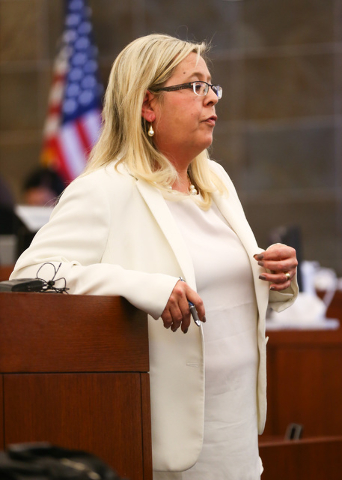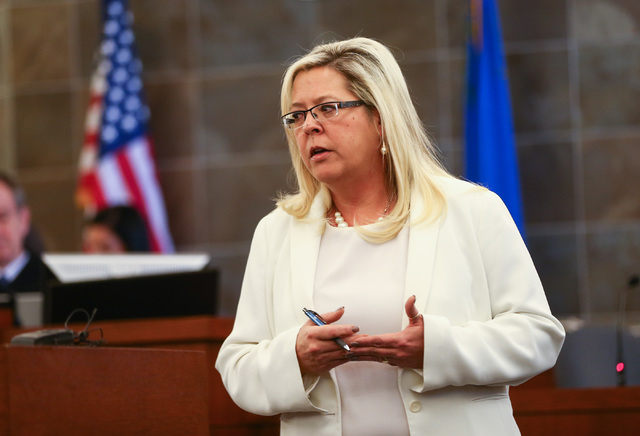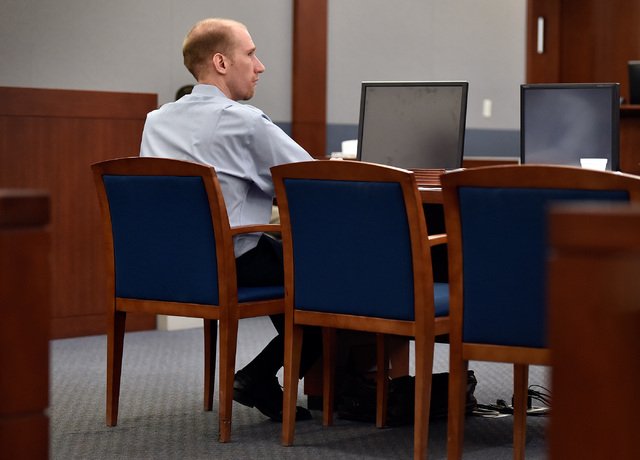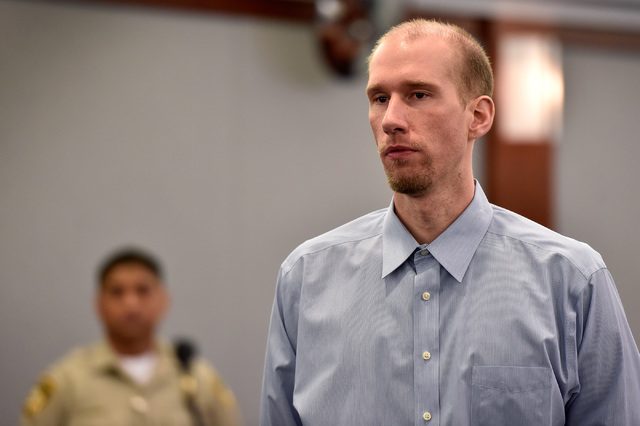 An 18-year-old Rancho High School student couldn't have been much clearer Wednesday when she told jurors why she slept with a former teacher, who now faces a dozen felony counts of kidnapping and sexual conduct with a pupil.
She didn't pursue a relationship with Jason Lofthouse because she had a teenage crush, yearned for attention or hoped for a good grade in his U.S. history class. And she never considered the 33-year-old teacher as her boyfriend.
"I never thought about it that way," the student testified in Clark County District Court.
"I thought of it more as a thing (and) nothing serious," she added. "I didn't need a good grade. I wasn't trying to get a better grade. I was just doing it because I wanted to."
In Nevada, the age of consent is 16, but state law makes an exception for school employees and volunteers and prohibits them from having sexual contact with pupils.
The student spent nearly three hours testifying during the second day of Lofthouse's trial, which hinges on whether the teacher forced or coerced the then-17-year-old to perform sexual acts on him in his classroom or have sex with him in area hotels twice during school hours.
She rejected any suggestion that Lofthouse used his position to influence her decisions and stated she never "felt trapped" when they visited the Aliante and Cannery hotel-casinos last May.
"I could go as I pleased," she said, adding that both she and Lofthouse initiated the physical relationship.
Early last year, the student and Lofthouse started communicating on Twitter while he was on leave for the birth of his third child. They eventually exchanged phone numbers and sent nearly 4,000 text messages to each other.
The student on Wednesday quietly, often inaudibly, read dozens of those messages that referred to sexual acts that she performed on Lofthouse in his classroom. One text revealed that Lofthouse specifically assigned the student a seat at the front of his class because he found her attractive.
"I liked your shirt today because it was low cut," one text read.
"You definitely make my blood flow somewhere (and) I didn't mean my cheeks," Lofthouse wrote in another.
The student also confirmed that she did not seek her parents' permission to go with Lofthouse to a hotel.
That may provide critical evidence in the two kidnapping charges against Lofthouse. Under state law, a person commits a first-degree felony after taking a minor without the consent of his or her parents and commits an unlawful crime against the minor.
In this case, first-degree kidnapping carries a sentence of five years to life in prison. Lofthouse's other charges, sexual conduct between a school employee and pupil, carry a one- to five-year prison sentence.
His defense attorneys argue the kidnapping statute doesn't apply Lofthouse because kidnapping is "incidental" to the underlying crime of a teacher having sex with a student.
Police arrested Lofthouse in June after a Clark County School District police officer discovered him and the student in a locked classroom. They were standing close enough to each other that they could have been whispering or kissing, the officer testified Tuesday.
The student initially denied having any relationship with Lofthouse. But her parents later called investigators to tell them that their daughter had admitted to the contact with Lofthouse, according to a police report.
The student-teacher contact became physical about a week or two before the initial hotel visit on May 20, the report said. The girl would ditch class and spend time in Lofthouse's classroom where they often kissed and twice engaged in sex acts.
During his arrest, Lofthouse told police "he was pretty sure he knew why he was under arrest," according to the report.
Lofthouse began his employment with the Clark County School District in 2010 and taught at Rancho since then. He officially resigned from his position in September, a district spokeswoman said.
Las Vegas Review-Journal staff writer David Ferrara contributed to this report. Contact Neal Morton at nmorton@reviewjournal.com or 702-383-0279. Find him on Twitter: @nealtmorton