Woman kidnapped, sexually assaulted at knifepoint during 7-hour ordeal, police say
Updated May 22, 2023 - 12:14 pm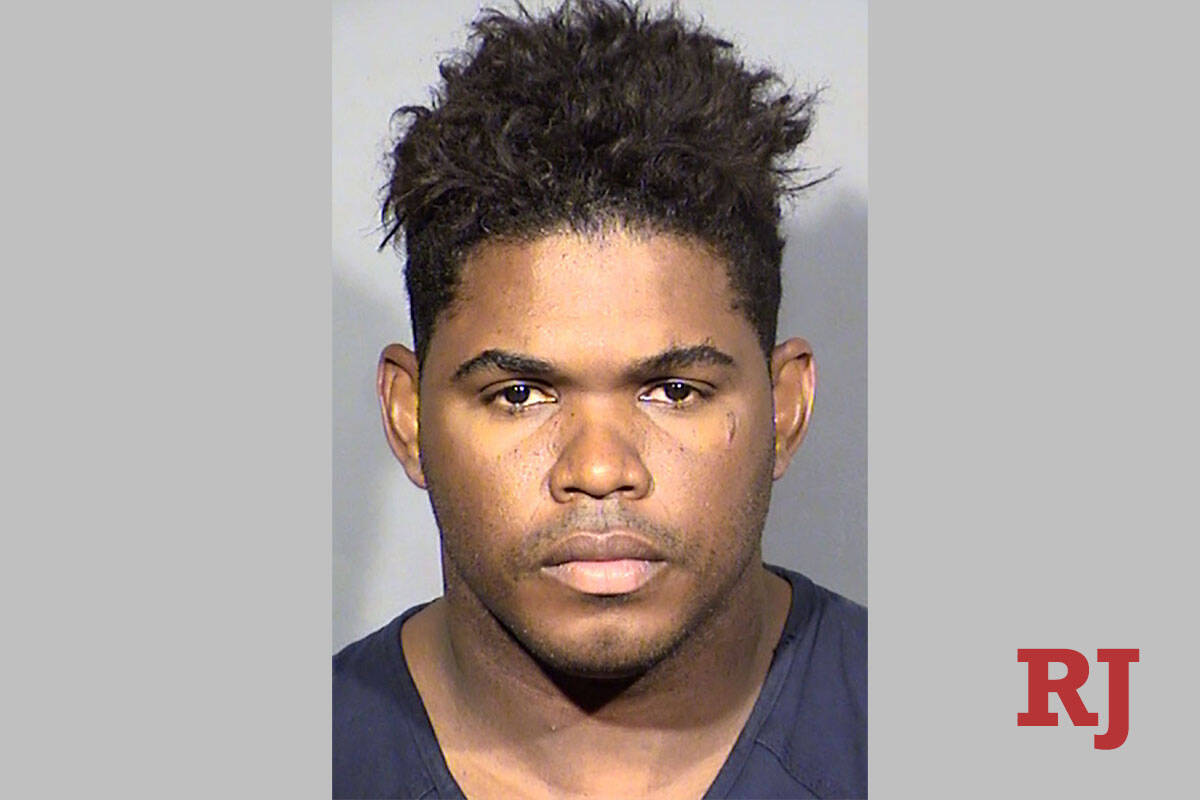 A man is facing sexual assault, kidnapping and other charges after a woman accused him of terrorizing her for hours in his apartment, battering her and forcing her to have sex with him multiple times at knifepoint.
Raidel Brito, 39, is in custody at the Clark County Detention Center on a $100,000 bond following his arrest on May 14 at his apartment on the 4800 block of Spencer Street, according to an arrest report by a sex crimes unit detective of the Metropolitan Police Department.
The woman, in her report to police, said that Brito had contacted her when he was released from jail in April but that she was in a relationship and refused his advances.
She described a seven-hour ordeal, beginning at 5 a.m. May 13, when — as she was leaving her cousin's house — Brito approached her from behind, forced her in a car and drove her to his apartment on Spencer, according to the detective's report.
The woman told police that after forcing her into his residence, he allegedly beat her, threatened her with a knife, demanded that she remove her clothing, sexually assaulted her twice, locked her in a room and refused to allow her to leave, the report said.
Brito then demanded that she reveal the passcode to her cellphone, and when she would not, he hit her and told her, "You are going to die today" while holding the knife, police reported.
The woman told police that when she relented and gave him the code, he took some videos of her and, pretending to be her, started sending text messages and videos to her contacts, including her cousins and her boyfriend.
Police later interviewed the woman's boyfriend, who said he did not understand the texts and thought the videos he received meant that his girlfriend no longer wanted to be with him.
At 12 p.m., Brito finally permitted the woman to leave, and she fled to be with her cousins and contacted police, who sent her to University Medical Center for a sexual assault examination.
Brito, a native of Cuba, was booked at the jail and faces charges of first degree kidnapping, two counts of sexual assault, assault constituting domestic violence, coercion constituting domestic violence and gross lewdness, according to jail records.
His preliminary hearing in Las Vegas Justice Court is scheduled for June 1, court records show.
A lawyer for Brito could not be reached for comment.
Contact Jeff Burbank at jburbank@reviewjournal.com or 702-383-0382. Follow him @JeffBurbank2 on Twitter.