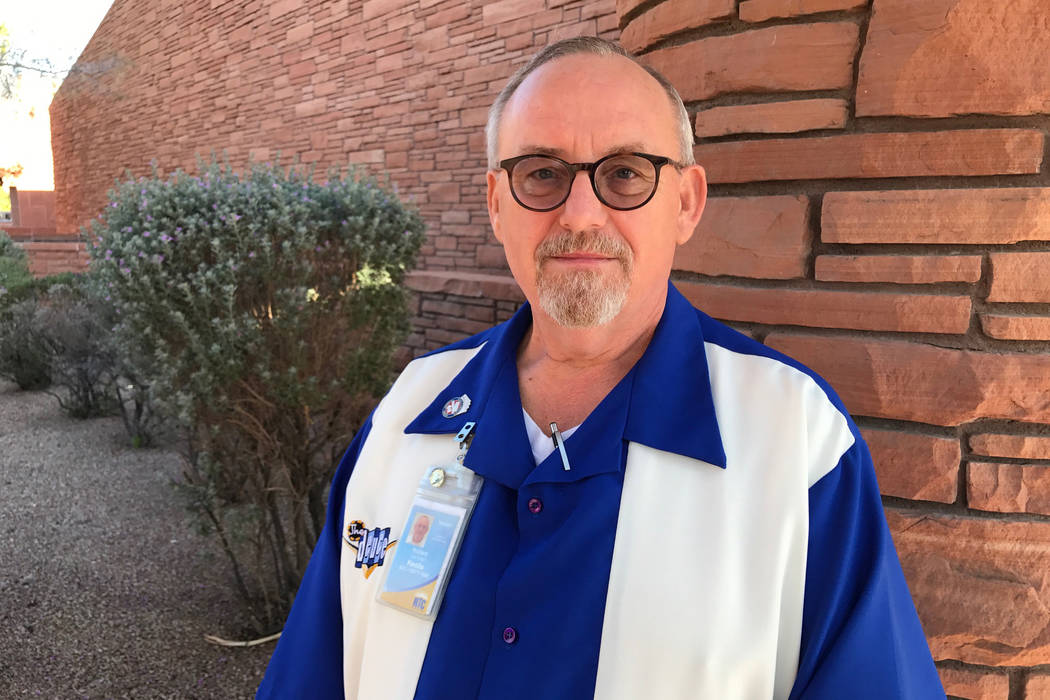 Richard Kuna was at the end of the Deuce line when he parked the double-decked bus near Mandalay Bay to briefly look for a passenger's lost wallet just after 10 p.m. on Oct. 1.
"That's when the jackhammering started," said Kuna, a Las Vegas resident who has worked as a bus driver for nearly three years.
"I wondered why Mandalay Bay or road crews were doing construction at that hour," Kuna said. "I didn't think anything of it."
Kuna said he wasn't aware that a gunman had opened fire from the 32nd floor at Mandalay, targeting country music concertgoers attending the Route 91 Harvest Festival at Las Vegas Village.
He got back into the bus, made the usual U-turn and headed back north on the Strip to a designated layover bus stop near an entrance to the concert venue, where he chatted with a couple of other drivers.
As gunfire continued, the drivers agreed it was time to move along. Kuna was stopped at a red light along Las Vegas Boulevard at Reno Avenue when a crowd of people started pounding on the door of his bus, begging to get in.
"They were panicked, crying, screaming and some were bleeding," Kuna said. "What else could I do?"
Roughly 50 people piled into the bus, and Kuna took off as soon as the traffic signal turned green. Dispatchers directed him to drop off the passengers at Tropicana Avenue and continue his route.
"Thinking back on it now, I was lucky," Kuna said. "It didn't dawn on me until the day after that I could've been another picture on a memorial wall."
The Regional Transportation Commission of Southern Nevada on Thursday recognized efforts by Kuna and fellow driver Antonio McLandau in assisting concertgoers attempting to flee from the shooting.
McLandau, who was unavailable for comment, was credited with driving some of the wounded victims to a hospital.
"Richard and Antonio are the very definition of 'Vegas Strong,'" RTC General Manager Tina Quigley said.
Keolis and MV Transportation, which operate the the RTC's buses, dispatched more than 20 drivers to help evacuate people from the area surrounding the concert venue, Keolis spokesman Bill Marion said.
"Everybody remained cool and collected and did their job," Marion said.
Contact Art Marroquin at amarroquin@reviewjournal.com or 702-383-0336. Follow @AMarroquin_LV on Twitter.