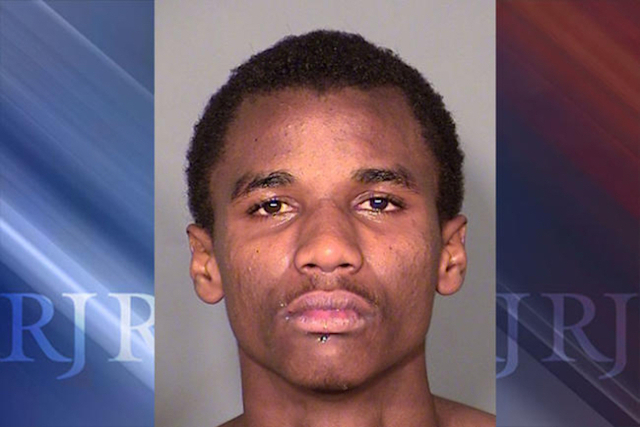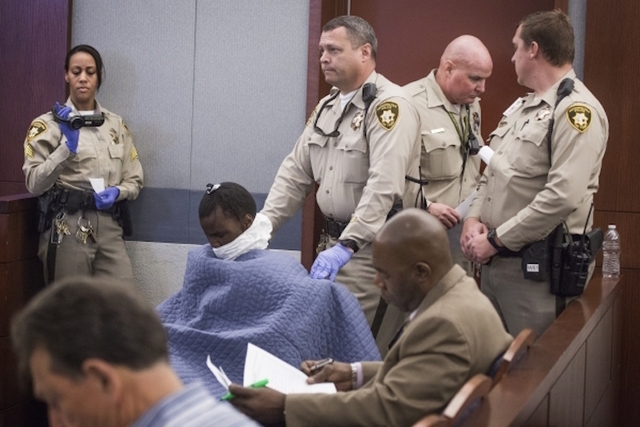 A man accused of waving a gun in front of tourists and police outside the Bellagio has reached a deal with prosecutors that is expected to result in mental health treatment.
Kahleal Black, 21, is scheduled to plead guilty Thursday to a felony charge of resisting an officer with a firearm, according to prosecutors. His case then would be forwarded to mental health court, where he would be treated for schizophrenia.
In January, Black was arrested after numerous people called 911 about a man brandishing a handgun in front of several passers-by and motorists near the Bellagio fountains.
A married couple told police that the man pointed the gun at their heads and pulled the trigger three times. They heard three clicks, according to Black's arrest report.
Metro officer George Smith arrived to confront Black about five minutes later, and when orders to put his hands up were ignored, Smith fired two shots at the man from 10 yards away.
Those shots missed Black and traveled approximately 95 yards. One shot narrowly missed a homeless man, going only through the shoulder of his jacket, and the other shot ricocheted off a column and grazed a 4-year-old boy who was sitting on his father's shoulders to watch the fountain show.
Black's relatives told reporters that about a week before the incident at the Bellagio, he had stopped taking medication for schizophrenia.
Contact David Ferrara at dferrara@reviewjournal.com or 702-380-1039. Find @randompoker on Twitter.