Court denies Las Vegas police officer's bid to dismiss excessive force lawsuit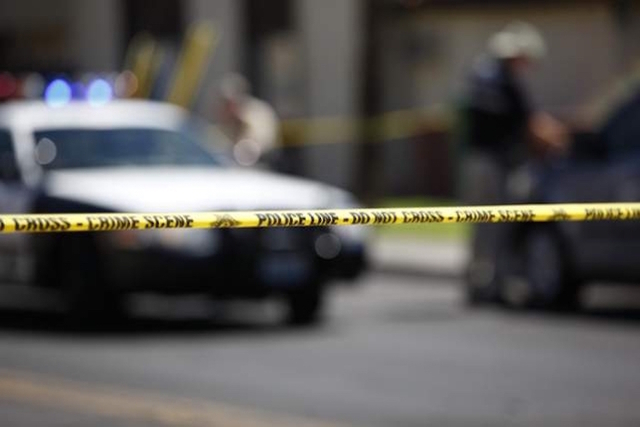 CARSON CITY — A federal appeals court has ruled that a Las Vegas police officer involved in a 2010 shooting does not have the right to have an excessive force lawsuit dismissed based on qualified immunity.
A panel of the 9th Circuit Court of Appeals, in an unpublished memorandum, said there were questions of fact as to whether Metropolitan Police Department officer Scott Tompkins' use of deadly force violated Juan Solis-Diaz's Fourth Amendment rights.
The panel upheld a 2014 decision by U.S. District Judge Jennifer Dorsey that Tompkins was not entitled to summary judgment in the case based on qualified immunity. The court said the use of excessive force is reasonable only if an officer has probable cause to believe the suspect poses a significant threat of death or serious physical injury to the officer or others.
Solis-Diaz was shot twice by Tompkins as he was opening the garage door of his residence in the 2800 block of McLeod Drive, near Karen Avenue, in the early morning hours of April 22, 2010. Solis-Diaz was holding an assault rifle.
Tompkins was at the residence after police were called about screaming coming from the home.
The court said it was unclear whether Solis-Diaz ever pointed his rifle at Tompkins. The court said Solis-Diaz was neither committing a crime nor trying to flee during the incident.
Charges filed against Solis-Diaz, including assault with a deadly weapon, were eventually dismissed.
Solis-Diaz was placing the rifle on the ground when Tompkins shot him in the hand and the upper left buttock. Tompkins fired nine rounds in the incident.
"Whether Tompkins was reasonable in continuing to fire after these attempts by Solis-Diaz to surrender is thus a question of fact best left to a jury," the court said.
Contact Sean Whaley at swhaley@reviewjournal.com or 775-461-3820. Find him on Twitter: @seanw801