Ex-Las Vegas police officer arrested in 1997 murder case
Updated January 18, 2018 - 12:25 am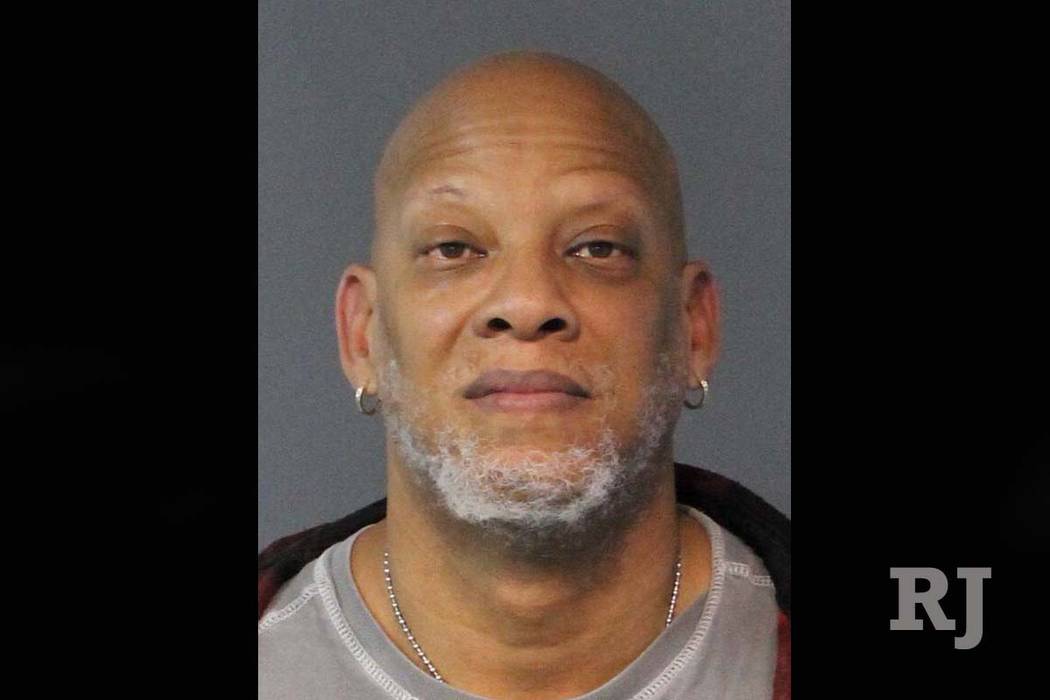 More than 20 years after Nadia Iverson's body was found at a construction site with a gunshot wound to the head, a former Las Vegas police officer previously convicted of abusing his badge has been charged with raping and killing her.
The Metropolitan Police Department identified former officer Arthur Lee Sewall Jr., 51, as a suspect in her death. Iverson's rape kit was sent for testing in March 2016, and police said it was discovered in February 2017 that Sewall's DNA matched the DNA tested in her kit.
Metro said the kit and additional investigation from February through December helped establish Sewall as their suspect.
Charging documents identify Iverson as the woman killed.
Sewall faces one count of murder with a deadly weapon and two counts of sexual assault with a deadly weapon. A criminal complaint shows prosecutors accused Sewall of raping and killing 20-year-old Iverson around May 8, 1997. Construction workers found her body that day in an apartment they were renovating at 1226 Reed Place, near Washington Avenue and Martin Luther King Boulevard.
Metro said detectives interviewed Sewall, who had been living in Reno, on Jan. 11 and the next day issued a warrant for his arrest in the murder case. Metro said he was being moved to Clark County Detention Center.
Past crime
Metro first arrested Sewall in a February 1997 video surveillance sting operation at the now closed Del Mar Motel, 1411 Las Vegas Blvd. South. Police accused him of forcing a woman to perform sex acts on him while he was on duty, the Las Vegas Review-Journal reported then. Sewall resigned from Metro in March 1997.
He joined Metro as a corrections officer in 1990 before joining the police force in 1992, police said.
He was sentenced in 1999 to five years of probation after pleading guilty to two counts of oppression under color of law. While awaiting sentencing, Sewall was arrested in San Diego in the solicitation of a prostitute but was allowed to stay on probation.
Christopher Orem, Sewall's defense attorney at the time, declined to comment on Sewall's recent arrest. Then-district attorney Stewart Bell declined to comment through a representative.
In August 2004, the month his probation was expected to expire, authorities learned of a monthslong string of probation violations.
Probation officers found a gun and knife in Sewall's San Diego home. Sewall failed to regularly submit reports to probation officers, and he was removed from a sex offender counseling program for noncompliance, then-prosecutor Doug Herndon told the Review-Journal in 2004.
Starting in October 2004, Nevada Department of Corrections spokeswoman Brooke Keast said, Sewall served about a year and a half in prison for oppression under color of law. Keast said he was released on parole nine years to the day after Iverson's death.
Untested kits
Iverson's rape kit was among the nearly 6,500 untested kits that had accumulated in Southern Nevada from 1985 through 2014. Metro said a 2015 grant from the New York County district attorney's office funded the testing of her kit.
Las Vegas police were recently awarded $2.7 million to help test the long backlog of untested kits. About 5,600 of the 6,473 kits in Southern Nevada were within Metro's jurisdiction, said Kim Murga, Metro's crime laboratory director.
Murga said the work her office does can help the families of victims find closure. She said Sewall's DNA was collected in 1999 as a result of a parole and probation directive. For Iverson, Murga said, closure will come with the court proceedings.
"Certainly, Mr. Sewall has some things to answer to in terms of how his DNA was found in the tested kit," Murga said.