Experts urge parents to talk with kids about Las Vegas shooting
September 27, 2018 - 5:26 pm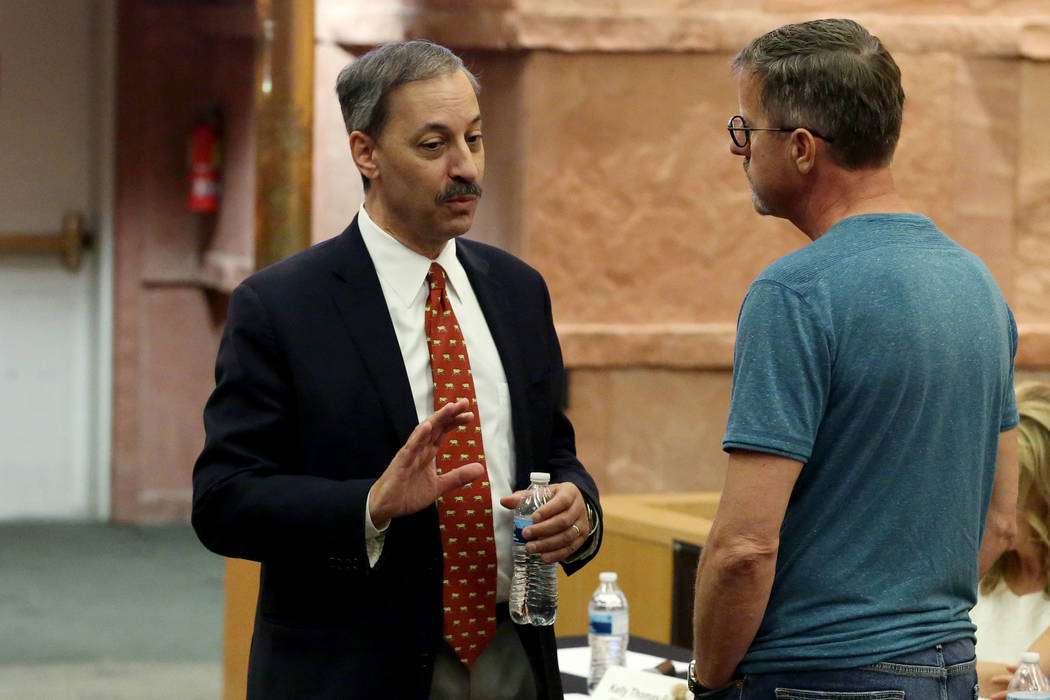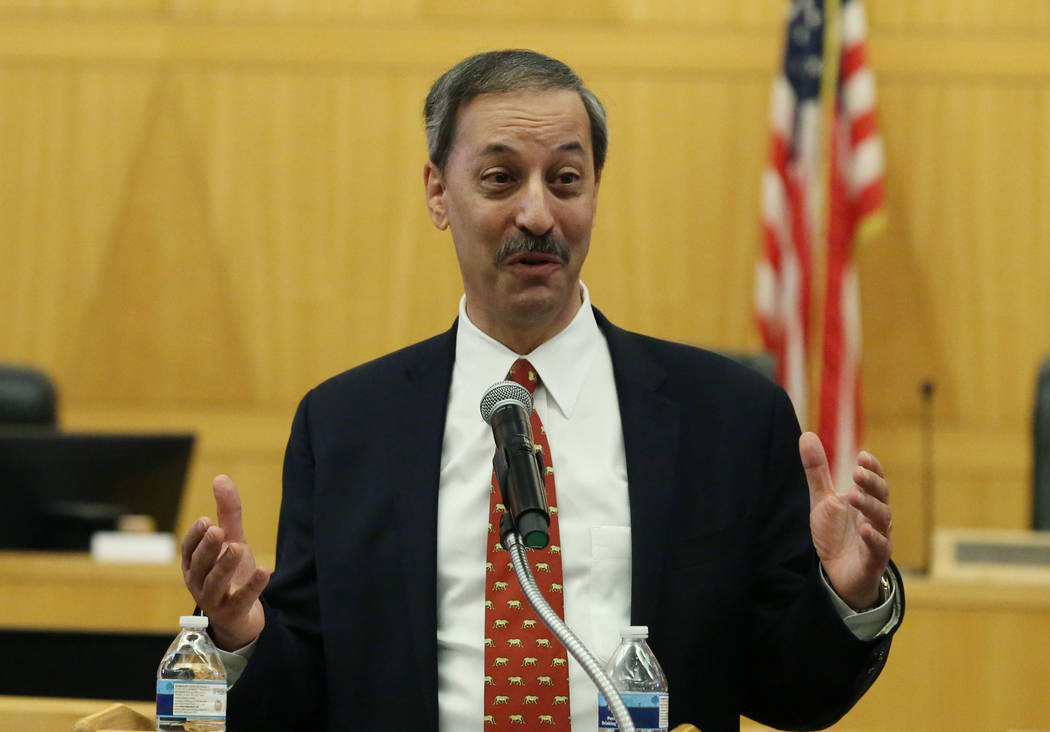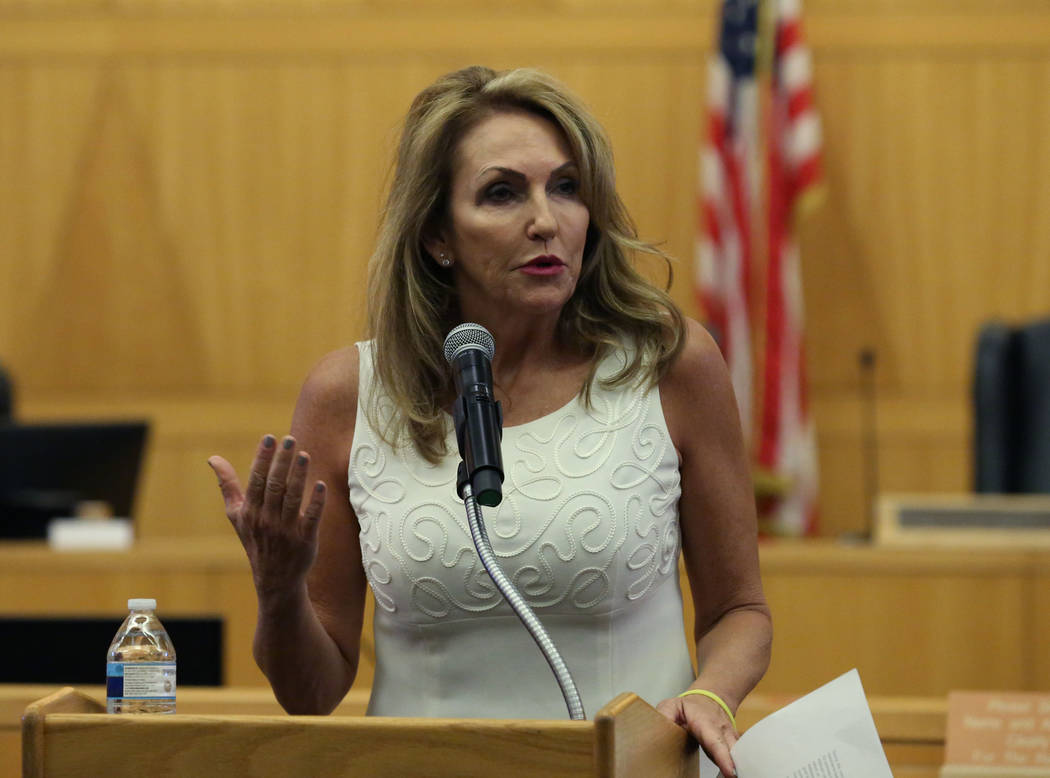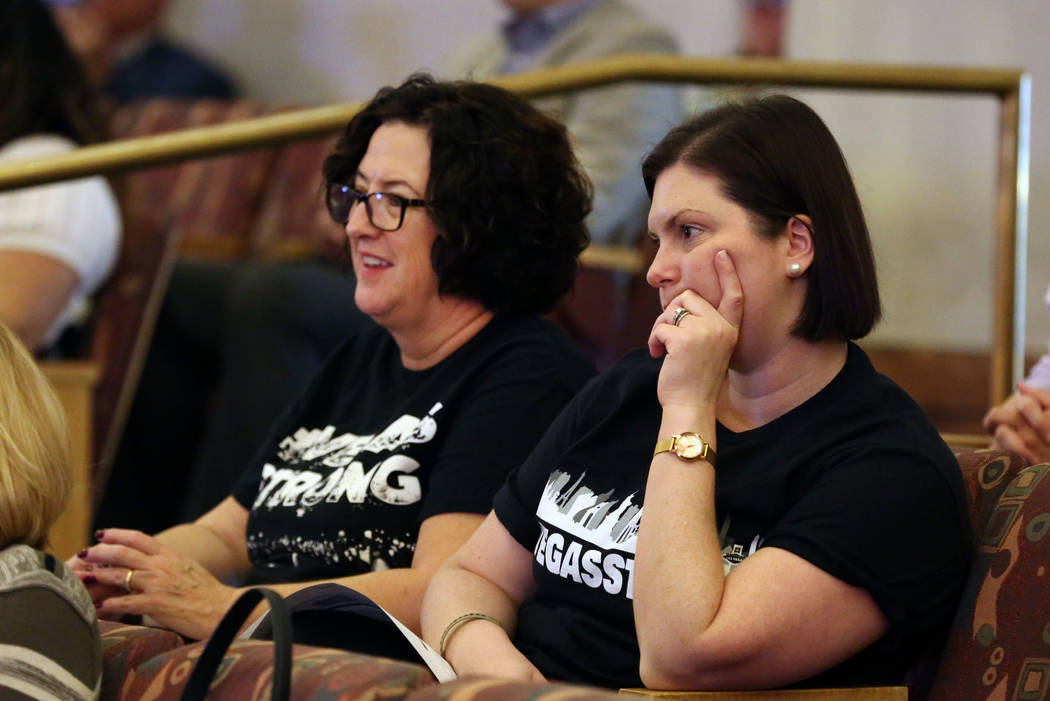 Dr. David Schonfeld's youngest daughter vowed in fourth grade never to discuss the 9/11 terror attacks at school.
Her teachers hadn't talked about them — Schonfeld, a behavioral developmental pediatrician who specializes in childhood trauma and bereavement, would later discover — so his daughter figured they were uncomfortable topics best avoided.
And the last thing she wanted to do was cause greater discomfort.
Schonfeld, director of the National Center for School Crisis and Bereavement, would like to prevent the Oct. 1 mass shooting from becoming a similarly taboo topic. Only by discussing the senseless event, he says, can adults help children who were and still are traumatized work through their grief and fears.
That was a key message he delivered Thursday at a two-hour workshop in Las Vegas on helping children through crises.
"Kids pick up. If we don't talk about it and they know about it, then they assume they're not supposed to talk about it," said Schonfeld, who travels worldwide to discuss childhood trauma and to train school professionals and visited private schools in Las Vegas after the shooting on the Strip. "So they often just withhold those concerns and they don't feel like they have anyone who wants to, is willing or is ready to chat."
Make a connection
The workshop, presented in partnership by the school crisis center, the Nevada chapter of the American Academy of Pediatrics, the Vegas Strong Resiliency Center and Clark County, included signs for parents and other caregivers to watch for in kids. A second session was held Thursday evening at 5:30 p.m. at the New York Life building on South Rainbow Boulevard.
The first step to help a child showing signs of trauma, grief or bereavement is to make a connection, Schonfeld said.
"Kids are going to be affected by this, and we need to recognize that," Schonfeld, one of six workshop panelists, told the roughly 20 members of the public who attended at the Clark County Government Center. "We really can provide support to kids just by being an empathetic presence."
Schonfeld recommends a practice he refers to as psychological first aid. It involves being kind and calm, making people feel comfortable, listening and providing realistic reassurance. And it can be done in as little as 10 minutes, he said.
That means letting kids "own their feelings," he said, as opposed to telling them that they have no reason to feel fearful or anxious.
"If we dismiss the concerns of kids, we cannot give them appropriate advice," Schonfeld said. He pointed out that some children might be reminded of past traumas, like the death of a close family member, as the Oct. 1 anniversary approaches, and they might want to discuss those events, not just the shooting.
Though children are resilient, parents might want to limit exposure to graphic media on the shooting anniversary, especially for younger children, Dr. Pam Greenspon, a local pediatrician and representative of the American Academy of Pediatrics, said before the workshops.
"Certain images I don't think children should be watching by themselves," she said. "You know, there was footage from the shooting. I would limit that."
She added that showing children positive images of "our community coming together can be very helpful and healing."
Training for school personnel
Clark County School District employees, including counselors, social workers and some teachers, have undergone several training events since the shooting to help students deal with trauma and grief, said panelist Tammy Malich, assistant superintendent for the education services division.
Schonfeld reminded parents and educators to anticipate triggers that could retraumatize children and to be alert for potential symptoms of stress. Those can include anything from trouble sleeping, which often manifests as nightmares in younger children, to anxiety, fear, avoidance, sadness and feelings of guilt.
Some kids might even turn to substance abuse as a coping mechanism, he said.
As the anniversary of the shooting nears, the school district is encouraging teachers to talk about it in their classrooms at their own comfort levels and to let students who are struggling know that help is available, Malich said.
"Be conscious and kind to others every single day," she said. "If you need help or you have a friend who needs help, reach out. Walk into an office at a school, go up to an administrator or counselor, use our 24-hour reporting."
Contact Jessie Bekker at jbekker@reviewjournal.com or 702-380-4563. Follow @jessiebekks on Twitter.
Parent Resource for Las Vegas shooting anniversary by Las Vegas Review-Journal on Scribd
Helping kids cope
Surrounding the anniversary of the Oct. 1 shooting in Las Vegas, children may experience a recurrence of the emotions they felt in the incident's immediate aftermath, according to the National Center for School Crisis and Bereavement.
The center recommends that parents:
— Talk to their children about their emotions and share their own feelings.
— Validate their kids' feelings and provide coping mechanisms.
— Remind them that community members, like teachers, are looking out of their wellbeing;
— Help their children commemorate the incident.
For local help, parents are encouraged to reach out to the Vegas Strong Resiliency Center at 702-455-2433 or toll-free at 833-299-2433. They can also contact Adam's Place, a bereavement center geared toward children and families, at 702-339-0848.