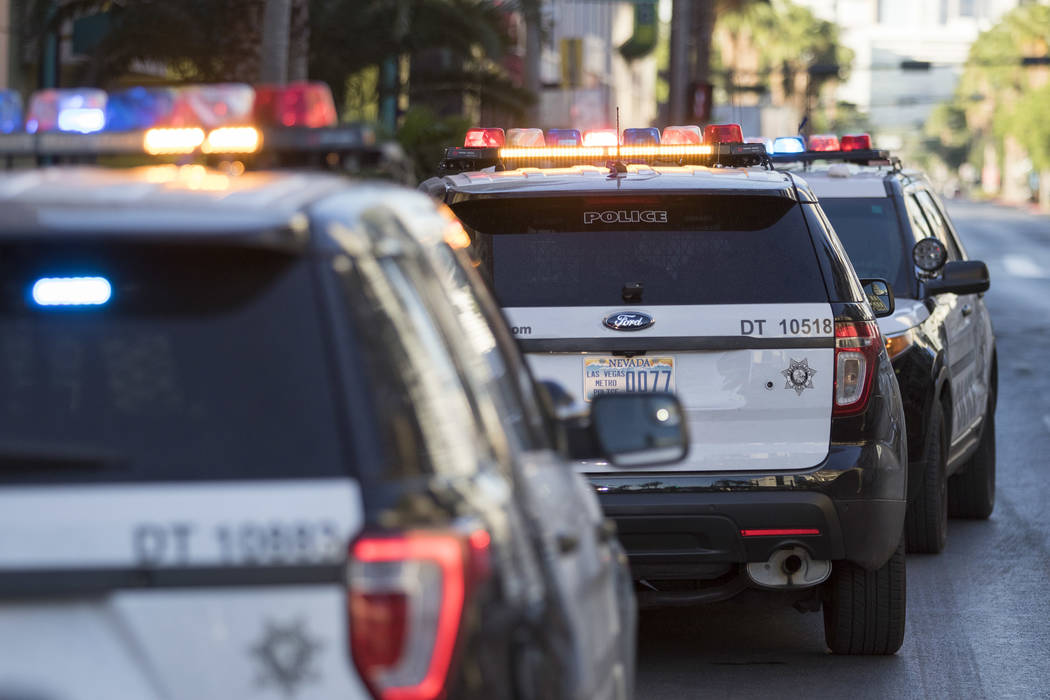 A man who heard gunshots and took off running in northwest Las Vegas didn't realize he had been shot twice, according to the Metropolitan Police Department.
Police responded to a call about 4:15 a.m. Tuesday from a woman who said she saw a man get shot near 3132 N. Jones Blvd., near West Cheyenne Avenue.
When police located him, the man told them he was sitting on a power box smoking a cigarette when the sound of gunshots alarmed him. It was not until after he ran away that he discovered he had been shot and was seriously injured, according to police Lt. David Gordon.
Police arrived first at the scene and administered first aid, including the application of a tourniquet.
The man was transported to the hospital with nonlife-threatening injuries from gunshot wounds to his legs.
There are no suspects at this time.
Contact Dana Rutkin at drutkin@reviewjournal.com or 702-383-0381. Follow @DanadRutkin on Twitter.
3132 N. Jones Blvd., las vegas, nv