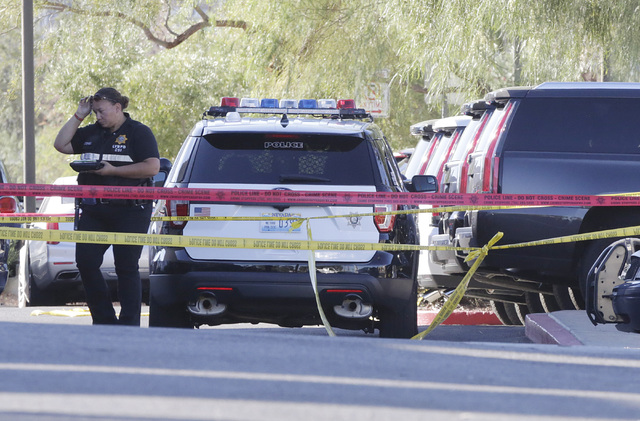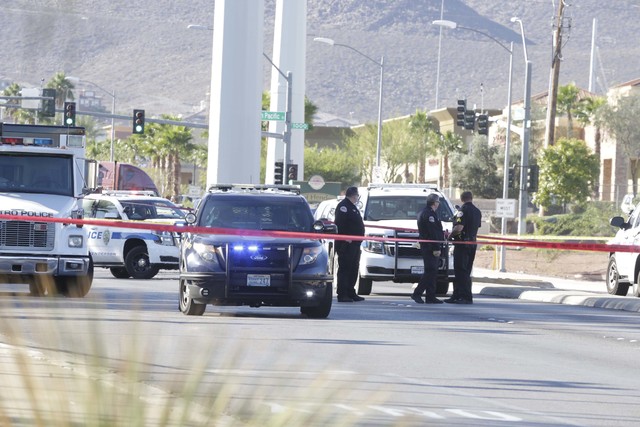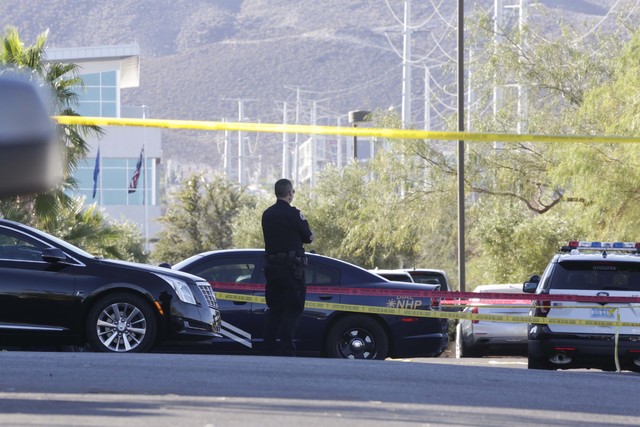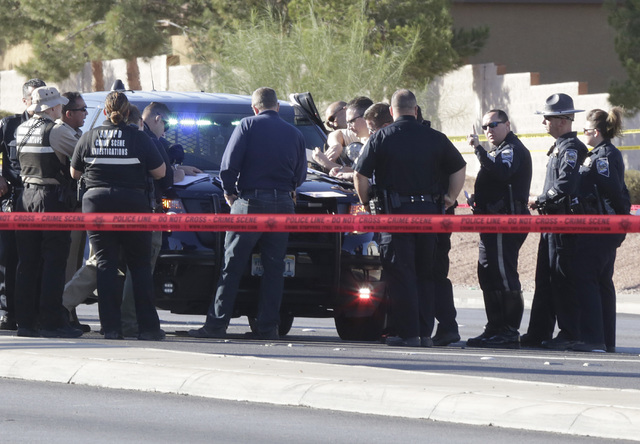 A public ombudsman speaking for the family of an Arizona man killed by a Highway Patrol trooper in October raised a serious question at a review hearing Monday: Why was the man, who was suspected of committing serious crimes, released early?
Las Vegas defense attorney Carl Arnold, acting as the public ombudsman during the review Monday morning, asked on behalf of Javier Munoz's family why Munoz was released from the custody of Boulder City police the day before his fatal run-in with the Highway Patrol.
"I don't have an answer for that," Metropolitan Police Department Detective Joe Patton responded.
Boulder City police suspected Munoz of multiple felonies, and the implication was that he might not have died had he remained in custody.
Patton works on the team that investigates police shootings and spoke at Monday's hearing. The county holds such hearings to release information about police shootings after the district attorney's office has preliminarily deemed those shootings justified.
Munoz, 28, was fatally shot on the morning of Oct. 19 by Nevada Highway Patrol Trooper David Dudley, a 17-year agency veteran, after a miles-long pursuit, carjacking and assault at the Findlay Cadillac dealership, on Auto Show Drive at Gibson Road in Henderson.
Just before that, he had punched a woman at a gas station on Fremont Street at Eastern Avenue and stolen her car.
Dudley fired one round at Munoz as he reversed the stolen car. The trooper told investigators he believed then that the car dealership carjacking victim, an elderly man Munoz had attacked, was still on the ground behind the vehicle, Patton said.
The round struck Munoz in the abdomen, and he died at Sunrise Hospital and Medical Center the following day. A medical examiner found he had methamphetamine, marijuana and fentanyl in his system at the time of his death, Patton said.
Boulder City police arrested Munoz near the Boulder City landfill after he sped through school zones multiple times and admitted to officers he was on drugs. The car he was driving had been reported stolen in Arizona the previous day.
But police released Munoz to the Boulder City Hospital, which transferred him to Valley Hospital. He checked himself out of the hospital that night, Patton said, and carjacked the woman in Las Vegas early the next morning.
Boulder City police submitted an arrest warrant for Munoz only after he had left the hospital in Las Vegas, Patton said.
No one from the public spoke at the hearing.
Contact Wesley Juhl at wjuhl@reviewjournal.com and 702-383-0391. Follow @WesJuhl on Twitter.
RELATED
DA's office preliminarily determines highway patrol shooting of Las Vegas man was justified
NHP names trooper who fatally shot suspect Wednesday in Henderson
Man shot by NHP trooper in Henderson dies
Carjacking suspect shot, wounded by NHP trooper in Henderson