Las Vegas police ID officers involved in shootout
Updated July 26, 2017 - 8:29 pm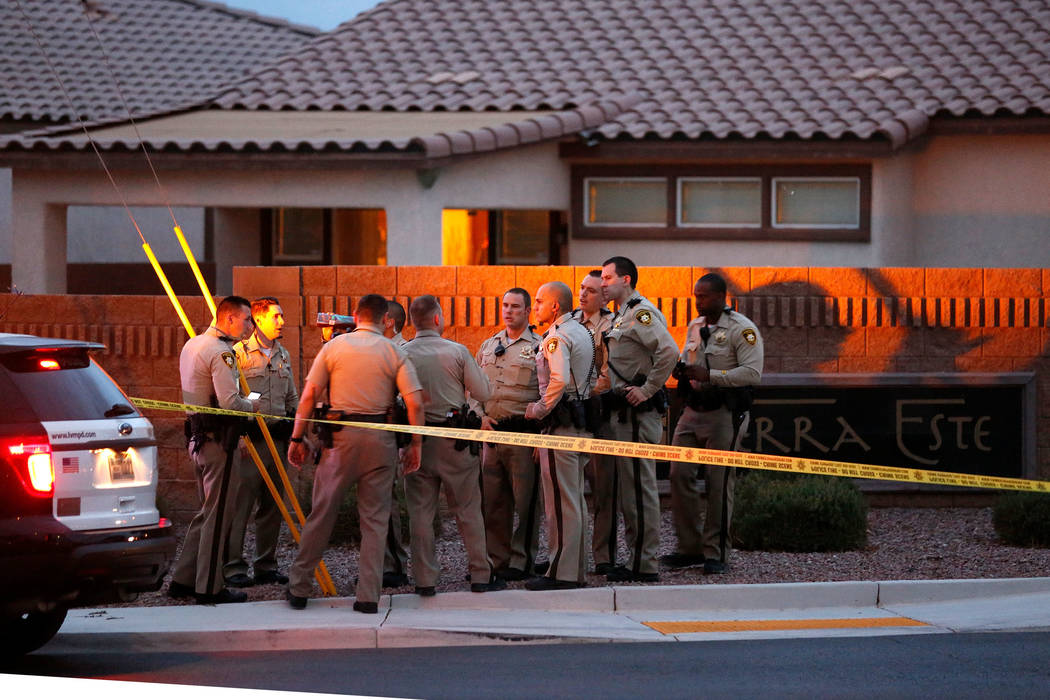 Las Vegas police have released the names of two officers who shot and injured a shooting suspect Monday in North Las Vegas.
The Metropolitan Police Department identified the officers Wednesday as Tyler Hebb, 35, and Brandon Foster, 22. Both have been placed on paid administrative leave as Metro investigates Monday's shooting on the 4600 block of North Goldfield Street.
The injured man who police say fired at officers, William Alfredo Chafoya, 37, was booked into Clark County Detention Center on four counts, including two of assault on an officer with a deadly weapon. His bail was set at $18,000.
Metro said the shooting stemmed from a Sunday incident in which a bicyclist in the northwest valley was shot in the leg by someone in a stolen Honda. About 6:15 p.m. Monday, police were monitoring the Honda when a man matching the description of Sunday's shooter, got in the car with a woman near Rainbow Boulevard and Gowan Road.
Capt. Kelly McMahill said officers tried to pull over the Honda, but the driver took off. Police and Metro's helicopter chased the car across the valley. The chase ended about 7:20 p.m. on North Goldfield Street.
The man left the car, then pointed a gun and shot two or three times at a field training officer and a trainee, McMahill said. They both shot back, hitting him multiple times.
The woman was shot in the wrist, but it appeared the man shot her during the gunfire exchange, McMahill said. Her relationship to the man wasn't immediately clear.
Both were taken to University Medical Center. The man was in critical condition on Monday, but McMahill expected both to survive. Officers applied a tourniquet to the man after shooting him.
"He was bleeding pretty badly," McMahill said. Police found a gun next to the man and another gun inside the car, she said.
No officers were hurt, Sgt. Jeff Clark said.
Contact Mike Shoro at mshoro@reviewjournal.com. Follow @mike_shoro on Twitter. Rachel Hershkovitz contributed to this report.