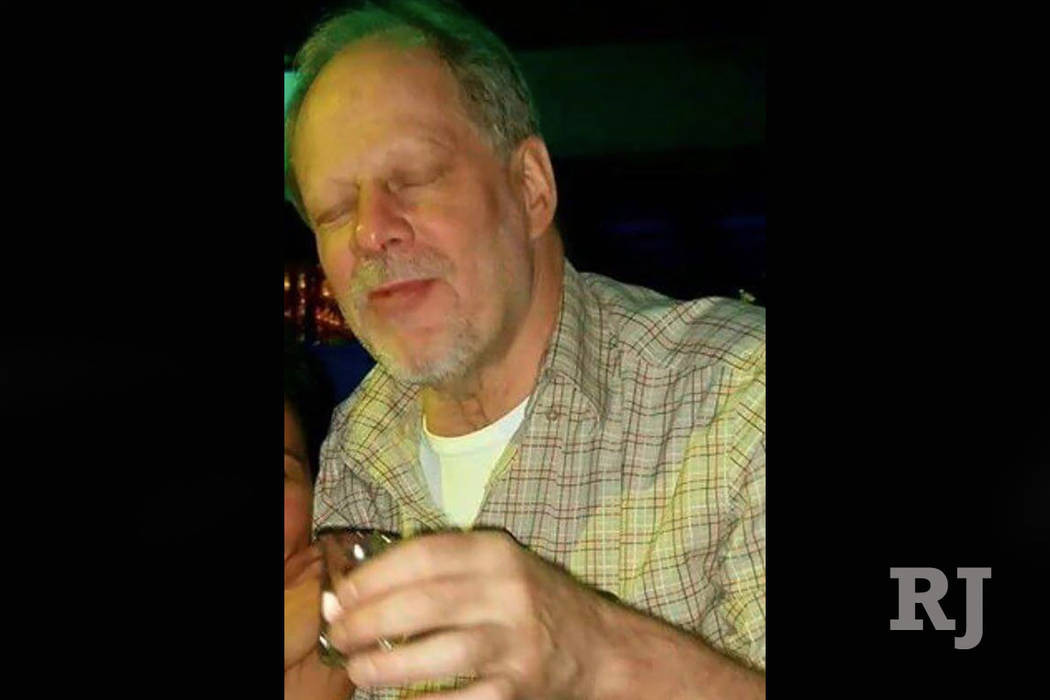 RENO — Stephen Paddock, the gunman who sprayed bullets on concertgoers Oct. 1 in Las Vegas, was "very unfriendly" while his girlfriend was just the opposite, says a man who interacted with both in a Reno casino.
John Weinreich, a former executive casino host at the Atlantis Casino Resort Spa in Reno, knew both Paddock and his girlfriend, Marilou Danley.
"I didn't get a good vibe from him," Weinreich said in an interview outside his home in rural Dayton near Reno. "The guy was very unfriendly, not social at all."
Still, Paddock flew under the radar in Reno, where he gambled frequently and spent part of his time away from Mesquite living in a northwest Reno subdivision with Danley. That's according to former casino workers who interacted with him and neighbors. Weinreich worked with Danley at the casino, where she reportedly met Paddock.
She started out signing up customers for player cards and later became a high-limit hostess at the casino, which Paddock frequented.
Danley left her job at the casino several years ago; Weinreich estimates it was 2013, about a year before he left.
"She was just gone," Weinreich said. "They said she ran off with Stephen."
Of his former colleague, he said he doesn't believe she had anything to do with the horrific shooting.
"Marilou was a very nice person," he said. "I would never think she would get caught in something like that."
Marilou Danley who worked at Atlantis Casino Resort Spa in Reno from 2010 to 2013, according to her LinkedIn profile.
In a statement, company spokeswoman Teresa Drew confirmed Danley worked there, but offered no other details.
Washoe County court records show Danley divorced her husband, Geary Danley, in early 2015. At the time of her divorce, she listed her address as a one-bedroom condominium in Reno. Property records show Paddock owned the condominium when Danley filed for divorce. He sold it in 2016.
In 2013, Paddock bought a two-bedroom Reno home where the two last lived in Northern Nevada. That home is in a subdivision for retirees 55 and older. Danley is 62 and Paddock was 64.
For Matt Orchowski, the shooter was one customer out of hundreds he served during a stint as a VIP representative at Atlantis. Orchowski said he remembers once serving Paddock a drink. It was likely in 2015, said Orchowski, now a general manager at a Reno fitness center, worked at Atlantis in Reno from late 2014 until 2016.
"He was a quiet guy," Orchowski said. "He never said much."
An employee at Scorpius Tactical in Reno, who did not identify himself, said Friday that Paddock was recognized as someone who had visited the store, but electronic records didn't show that he made any purchases.
The employee said the store has received death threats from callers who mistakenly believe it sold Paddock weapons.
In the Reno neighborhood where the couple spent some of their time, they largely kept to themselves, neighbors said. Susan Page, who moved next door to them in July, said the house always had its shades drawn, even when they were home.
Like another former neighbor, Page noticed the garage had a large safe in it.
"He always had his head down," she said of the shooter.
Of the girlfriend, she said, "Nobody's gotten much more than a hello out of her."
The last time she saw either of them was in August. Paddock left before Danley did a week or so later, she said.
"He never came back," Page said. "She was the last one in the house, and that's what I told the FBI guys."
Contact Ben Botkin at bbotkin@reviewjournal.com or 702-387-2904. Follow @BenBotkin1 on Twitter.Contact Sean Whaley at swhaley@reviewjournal.com or 775-461-3820. Follow @seanw801 on Twitter.