Las Vegas shooting inspired survivor to become police officer
September 30, 2018 - 3:01 pm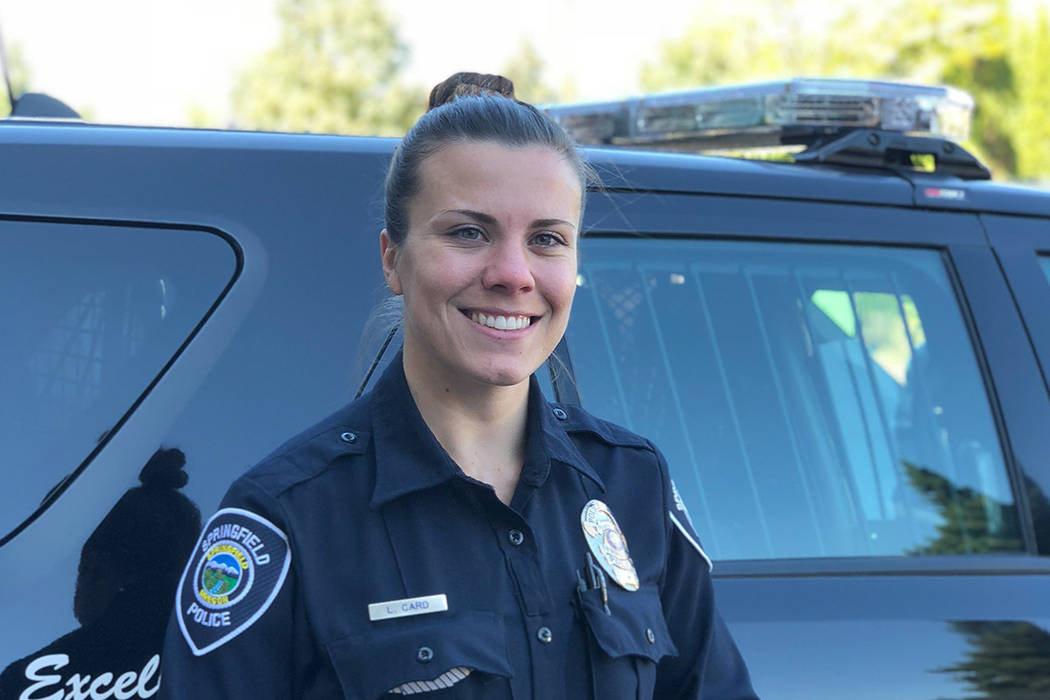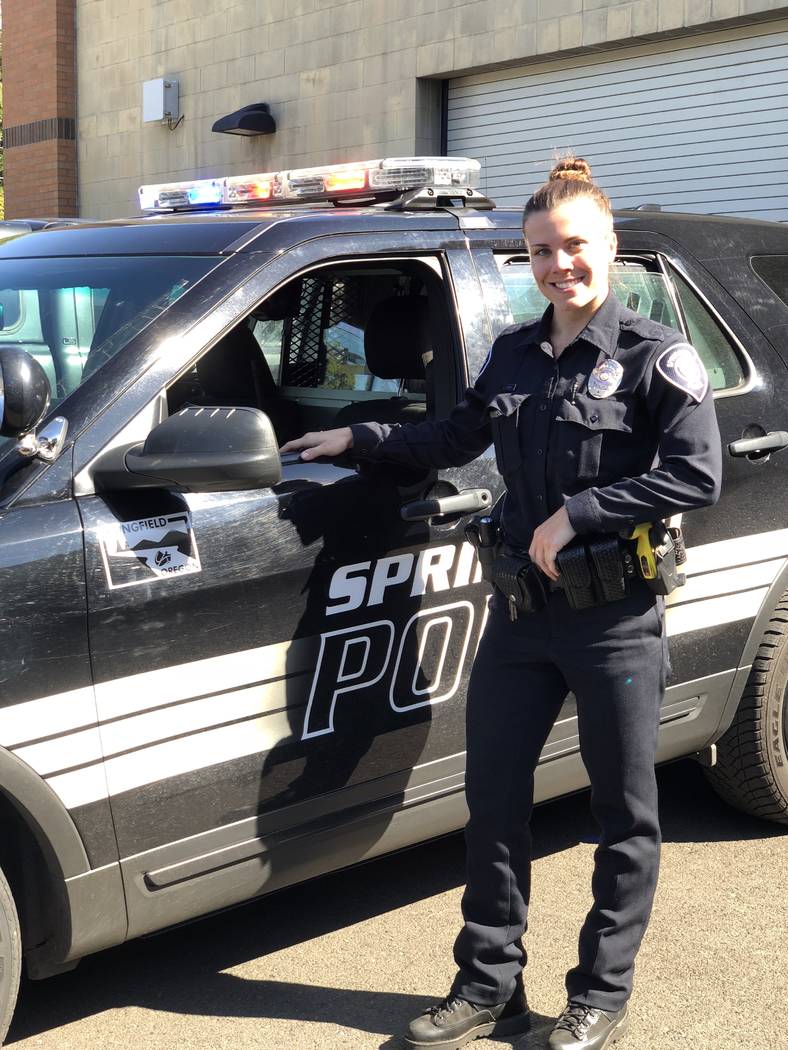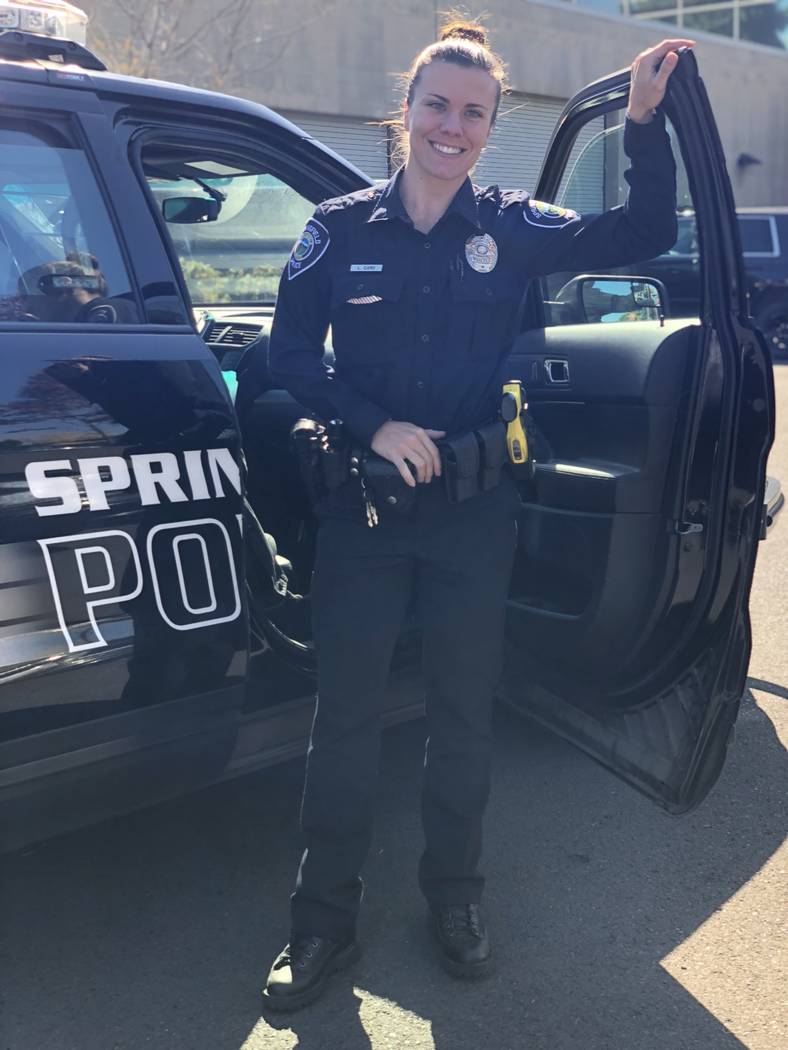 Amid the panic and terror of the Route 91 Harvest festival attack, Lauren Card found relief in the faces of the police officers she saw running toward the danger.
Now she is one of them.
After surviving the Oct. 1 shooting, Card returned home to Oregon and joined the Springfield Police Department. Her decision was inspired by what she experienced in Las Vegas that night.
"In that moment, I kind of had a sense that, 'OK, the police are here. They are going to fix it. They are going to make it better. Everything is going to be OK,'" she told Eugene, Oregon's Register-Guard newspaper in August. "I want to be that person for someone else in that situation. When they're going through something crappy or going through a hard time, I want them to see me and be like, 'OK, she's going to fix it. She's going to make it better.'"
Card was not available to be interviewed by the Las Vegas Review-Journal.
Lt. Scott McKee is Card's patrol commander and served on the committee that hired her.
He said she was asked about the Las Vegas shooting during her job interview. Was she worried that the stress of police work might bring back some lingering psychological trauma from the attack?
Card, who turned 24 on Sept. 1, told them she knew what it was like to be shot at, so she would be ready if it ever happened again.
McKee found that answer compelling.
"I never knew Lauren before Las Vegas, but my assessment of her now is that she has wisdom and maturity far beyond her years," he said. "I'm certain this Las Vegas incident is part of that."
On Aug. 20, Card was officially sworn in as a member of the 72-member police force in Springfield, a working-class city of about 70,000 people.
Her first night on the job came in late August, after completing the department's intensive internal training program.
She is slated to complete her training at the police academy in Salem, Oregon, this month.
Card attended the Route 91 festival with her mother and two other people. They all escaped the shooting unharmed, but Card told the Register-Guard that it took her a while to mentally process what happened. Then she came to a realization: "Yeah, it sucks that it happened. My heart is with the families that weren't as fortunate as ours. But we made it out, and I don't want this to affect me in such a negative way and let it ruin my life," she told the Oregon newspaper. "I want to do something with this, show that you can move on, you're strong."
KcKee said he bumped into Card the morning after her first graveyard shift as a patrol officer.
"She was excited because she got to put handcuffs on someone for the first time," he said. "She's one of our bright stars. She has really taken that terrible life experience and turned it into something positive."
Contact Henry Brean at hbrean@reviewjournal.com or 702-383-0350. Follow @RefriedBrean on Twitter. The Associated Press contributed to this report.