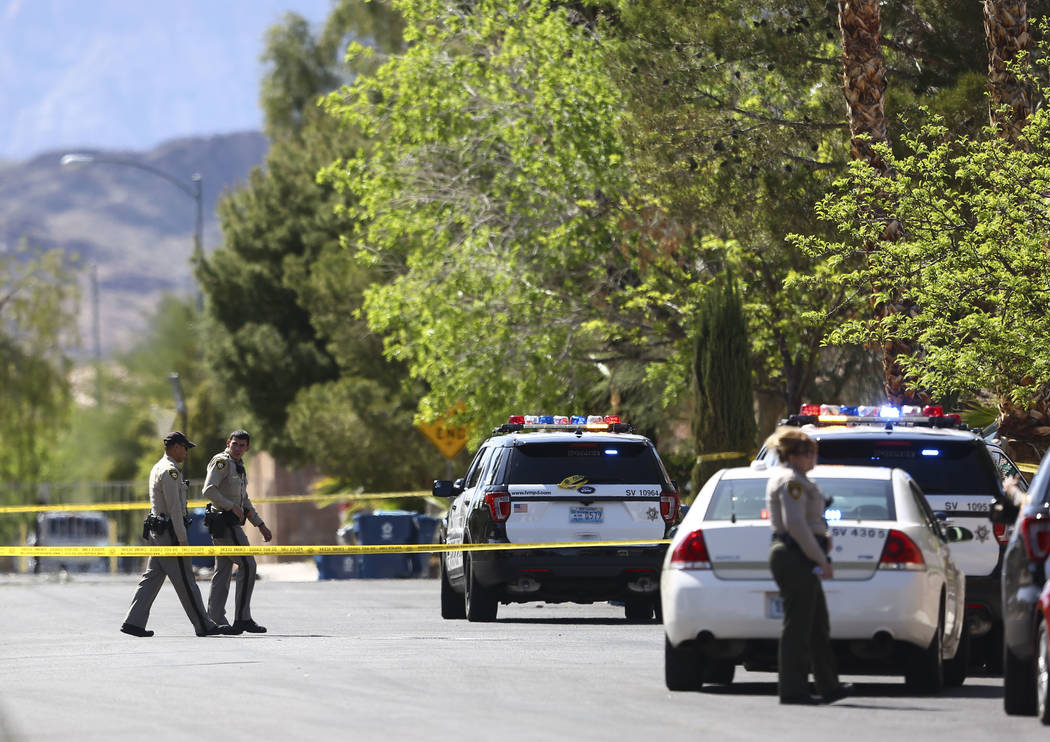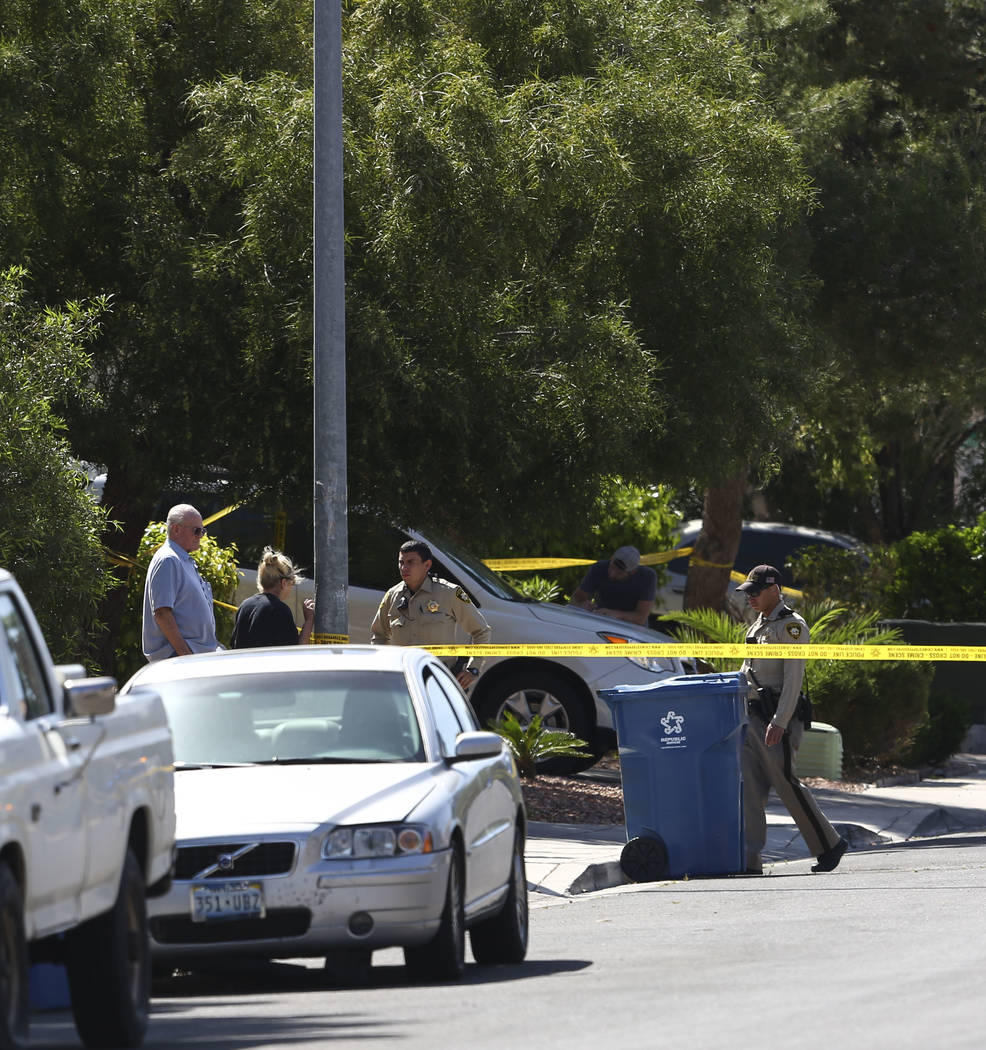 A man was shot in the head after an argument with his grandfather Friday afternoon at their west valley home, Las Vegas police said.
The grandson, in his late 20s, was shot about 2:25 p.m. inside the house on the 9800 block of Pioneer Avenue, near West Desert Inn Road and South Hualapai Way, according to the Metropolitan Police Department. He was hospitalized at University Medical Center in extremely critical condition. Metro's homicide unit took over the investigation.
Police detained his grandfather, in his late 70s, in the shooting, police said. It wasn't immediately clear whether he would be charged or if the shooting would be considered a case of self-defense.
The grandfather and grandson got into an argument, possibly over money, homicide Lt. Ray Spencer said.
The shooting wasn't the first time police had been called due to an argument between the grandfather and grandson, Spencer said. Police had been called on the pair at least once before regarding a domestic dispute, and officers were investigating whether there had been additional calls about the two.
Other family members were home at the time of the shooting. The relatives and the grandfather were cooperating with police.
Both the grandson and grandfather live at the house.
Contact Mike Shoro at mshoro@reviewjournal.com or 702-387-5290. Follow @mike_shoro on Twitter.