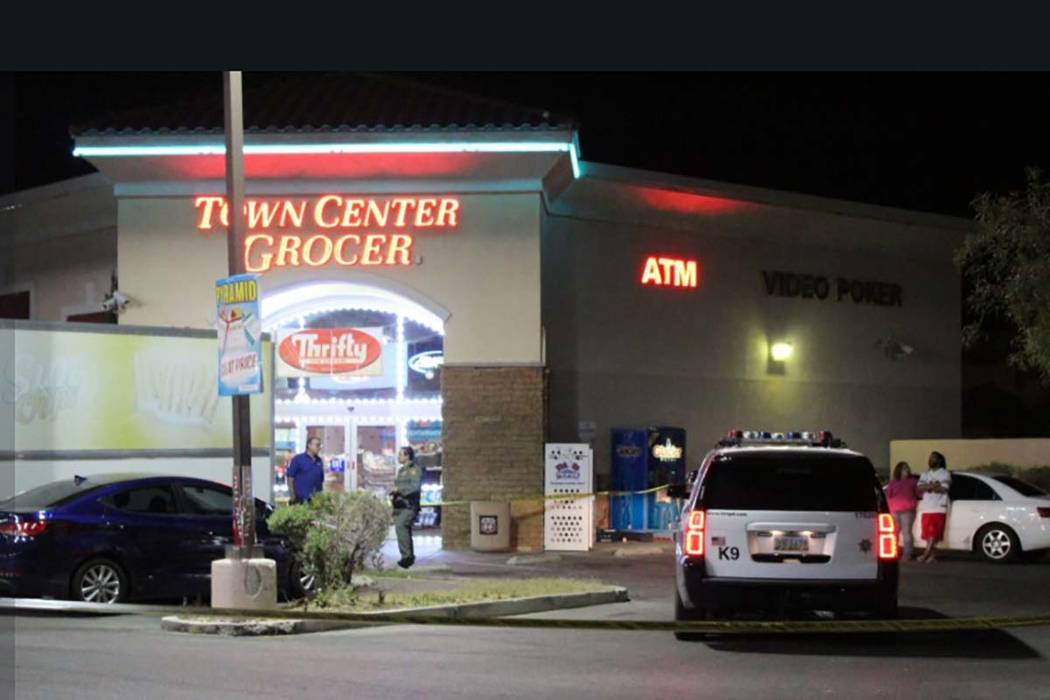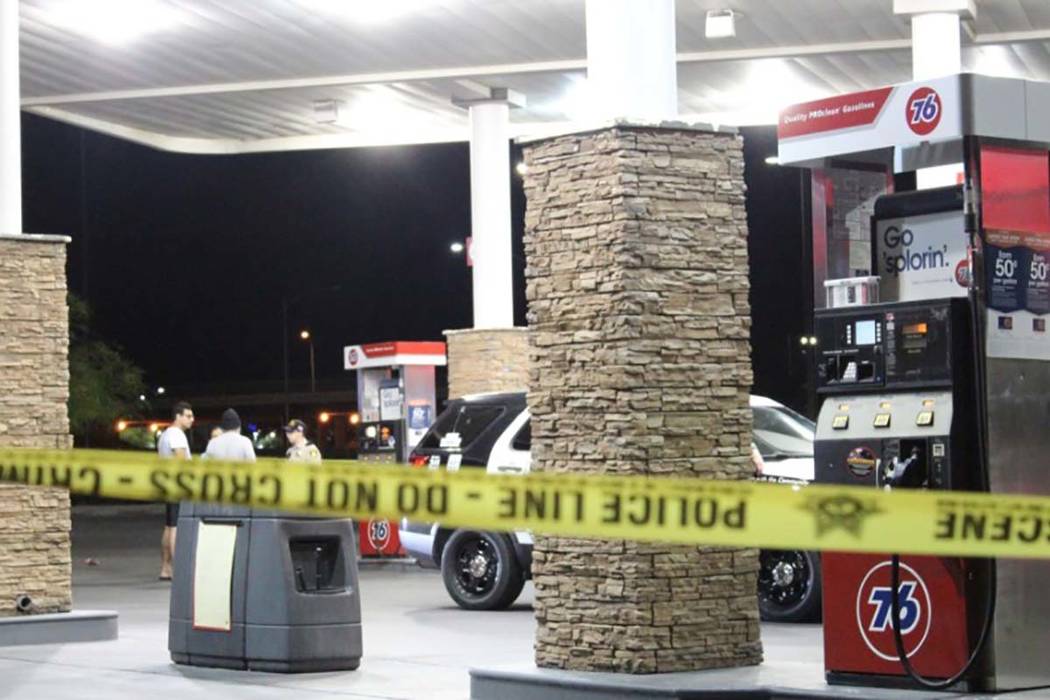 Las Vegas police are investigating Tuesday morning after a man was shot at a gas station in the northwest valley.
The shooting was called in about 12:30 a.m. at the Town Center Grocer, 6000 Sky Pointe Drive, near Ann Road and U.S. Highway 95, according to Metropolitan Police Department Lt. David Gordon.
The shooter was inside the gas station when another man and a woman walked inside. There was a confrontation between the two men, and one drew a gun and shot the other several times.
The shooter fled the scene, but was taken into custody after his girlfriend told police he was at a nearby apartment complex, Gordon said.
The man who was shot was hospitalized and is expected to survive, Gordon said. No one else was injured.
Contact Max Michor at 702-383-0365 or mmichor@reviewjournal.com. Follow @MaxMichor on Twitter.