Man shot in chest during home invasion robbery in Las Vegas
October 3, 2017 - 7:40 am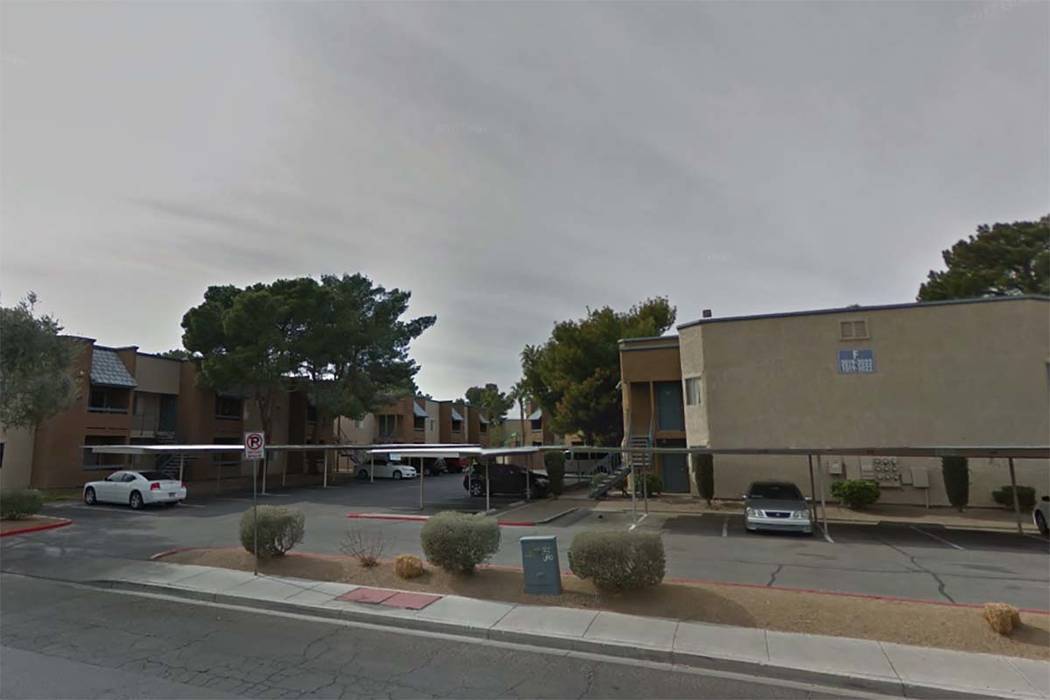 A man was wounded Monday night in a home invasion and shooting in the central Las Vegas Valley.
Metropolitan Police Department Lt. David Gordon said the shooting was reported just after 11:30 p.m. at the Shadowbrook Apartments, 3851 Wynn Road, near Twain Avenue and Arville Street.
Two armed men wearing dark hooded sweatshirts entered an apartment and demanded property from the people inside, Gordon said. During the robbery, one of the men walked into a bedroom at the back of the apartment and shot another man in the chest.
Gordon said the robbers grabbed a purse and cellphone before fleeing and were still at large early Tuesday. The man who was shot is expected to survive, he said. The man lives in the apartment with his girlfriend and her family, but no one else was injured.
Contact Max Michor at mmichor@reviewjournal.com. Follow @MaxMichor on Twitter.