Man used pocket knife to help hundreds escape Las Vegas shooting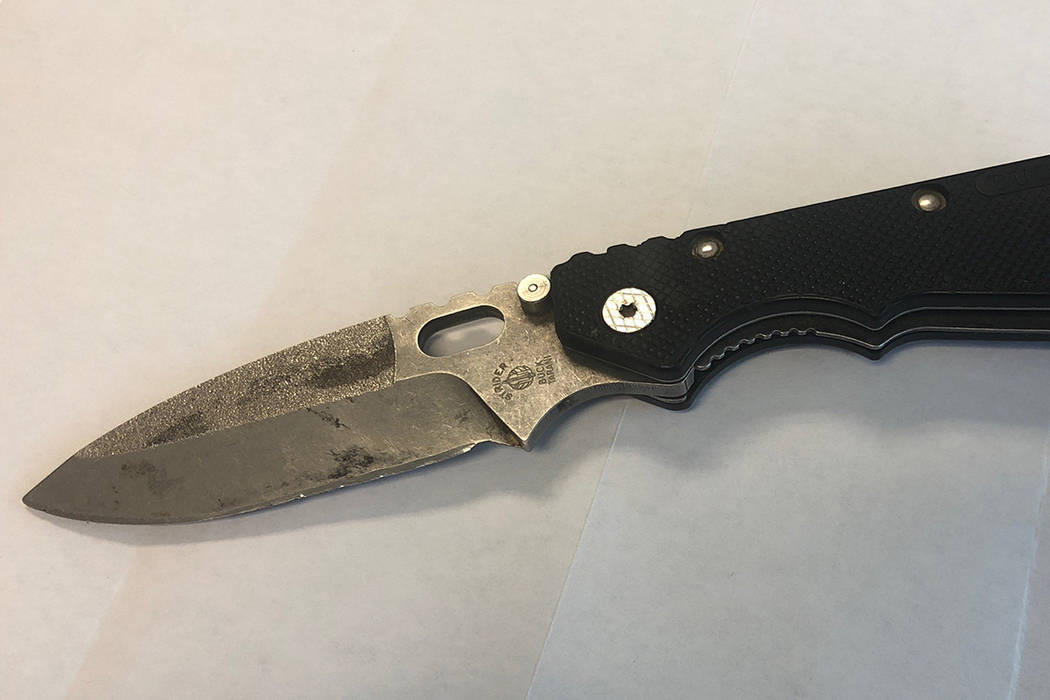 Greg White's stomach dropped as he approached the Route 91 Harvest festival security checkpoint on Oct. 1.
His prized pocket knife was still in his pants.
The police sergeant from Carlsbad, California, carries it everywhere. It was a gift, given to him more than 10 years ago when he first made the SWAT team.
"I throw it in my pocket like my car keys," he said.
But now, it was throwing a wrench in his plans. His wife and friends were quickly moving forward in line.
"Do I try and sneak it in," he thought to himself, "or do I give up and walk back to the hotel?"
He confesses now that he tried to sneak it in. And after slipping it under his police badge, he somehow succeeded.
The country music blared. He forgot the knife was there.
But a few hours later, he used the blade to cut a way to safety for his wife, his friends and hundreds of strangers.
When the attack began, everyone around White wondered aloud if the unexpected popping noises were fireworks. They looked up and scanned the sky.
But White immediately knew they were gunshots. The sergeant yelled at people to move.
"I went into cop mode," he said.
Quickly, he searched for an exit as people started running and panicking. But they were surrounded by fencing. Trapped.
There has to be a way out, he thought. He slipped behind a nearby port-a-potty and spotted an opportunity: a thick piece of wire used to fasten two panels of fencing together.
Without thinking, he whipped out his knife and started sawing away, creating a new escape route.
When the wire split, he shouted for his wife, who slid through the small opening after him.
His wife later posted about the makeshift escape route on Facebook. Through messages and comments, White later learned that about 400 people used that same spot to get to safety.
White's night didn't end there. Once his wife was OK, he went back into the festival grounds with a few friends and started helping everyone he could find. He has years of combat medical experience.
First, White used his belt to tie off a man's leg wound, which allowed him to walk to safety. White used spare clothes to pack the wounds of others.
Later, under the stage, he used a Cheetos bag he picked up off the ground to seal a man's chest wound.
"It felt like 15 minutes," White said. "It turns out we were out there for like 2½ hours."
White credits a group of young men who seemed to have military experience with helping him evacuate the injured and coax the shocked to safety. But there were so many other heroes.
"It would be impossible to catalog all of them," White said. "Strangers were stopping in the midst of gunfire to pick the injured up and off the field. I didn't see anybody stepping over an injured person to get away."
Contact Rachel Crosby at rcrosby@reviewjournal.com or 702-477-3801. Follow @rachelacrosby on Twitter.