Man wanting to 'blast it out' with police is killed by officer
September 25, 2017 - 5:09 am
Updated September 25, 2017 - 5:04 pm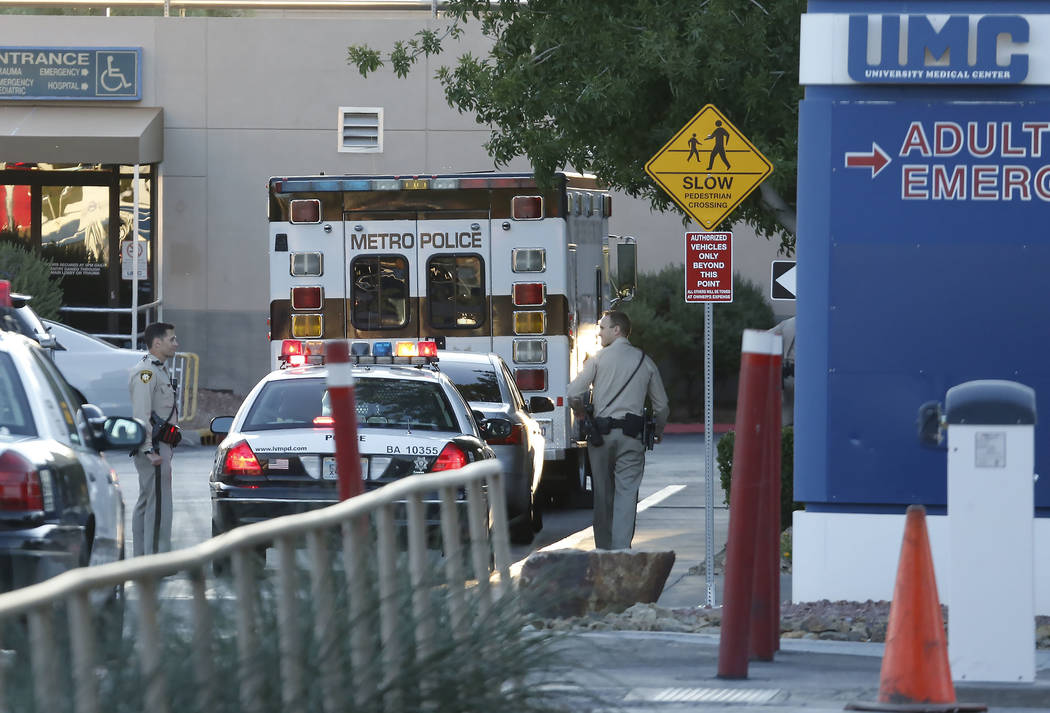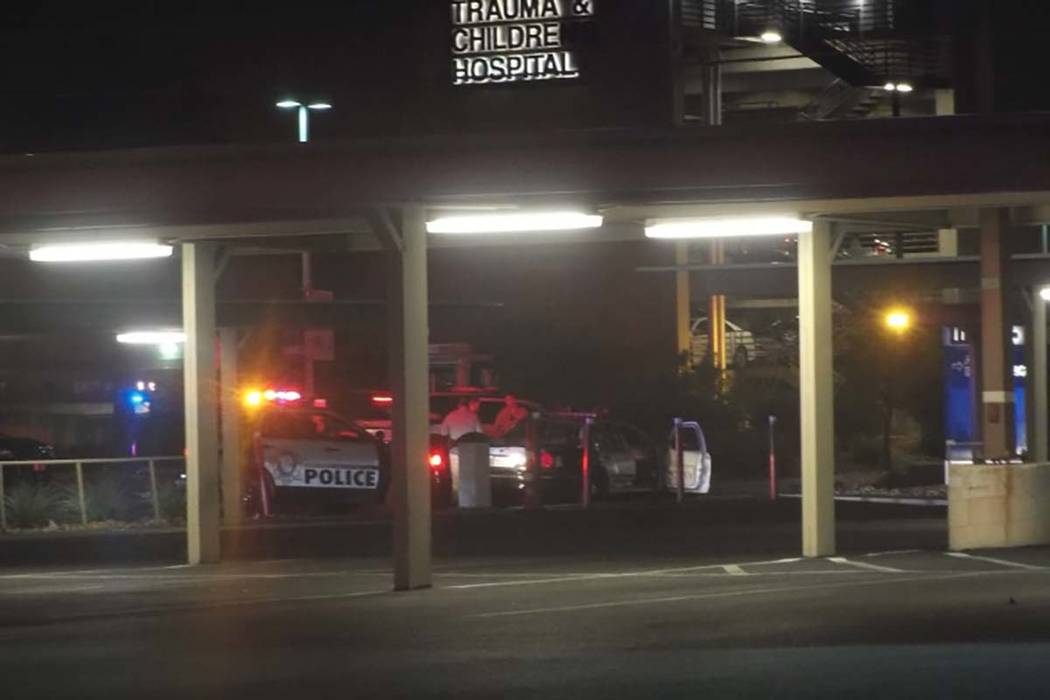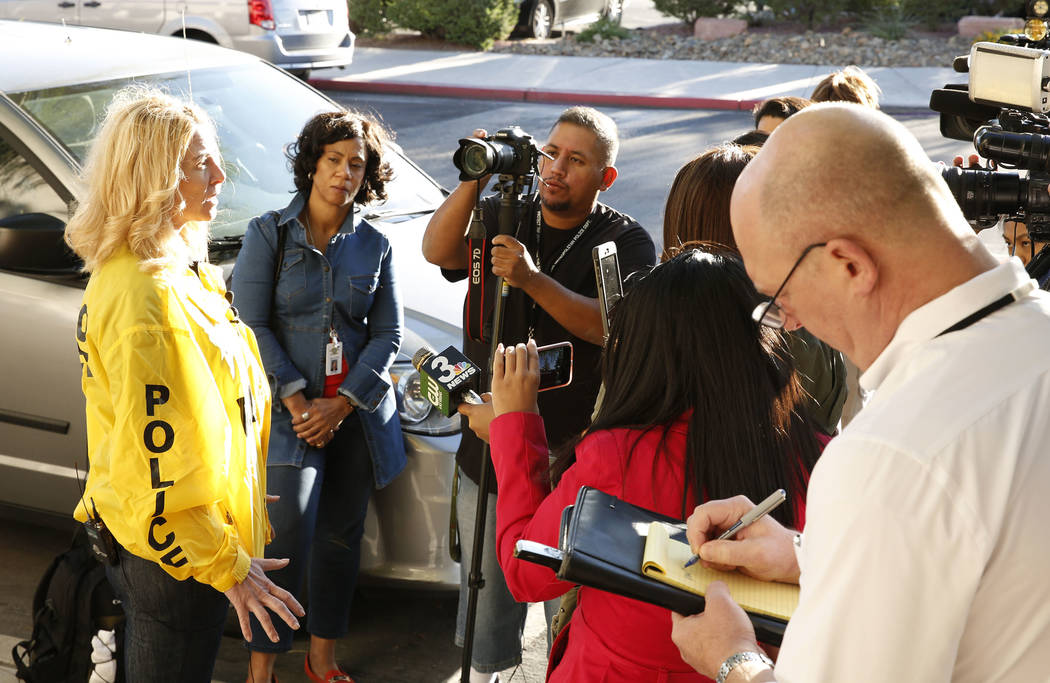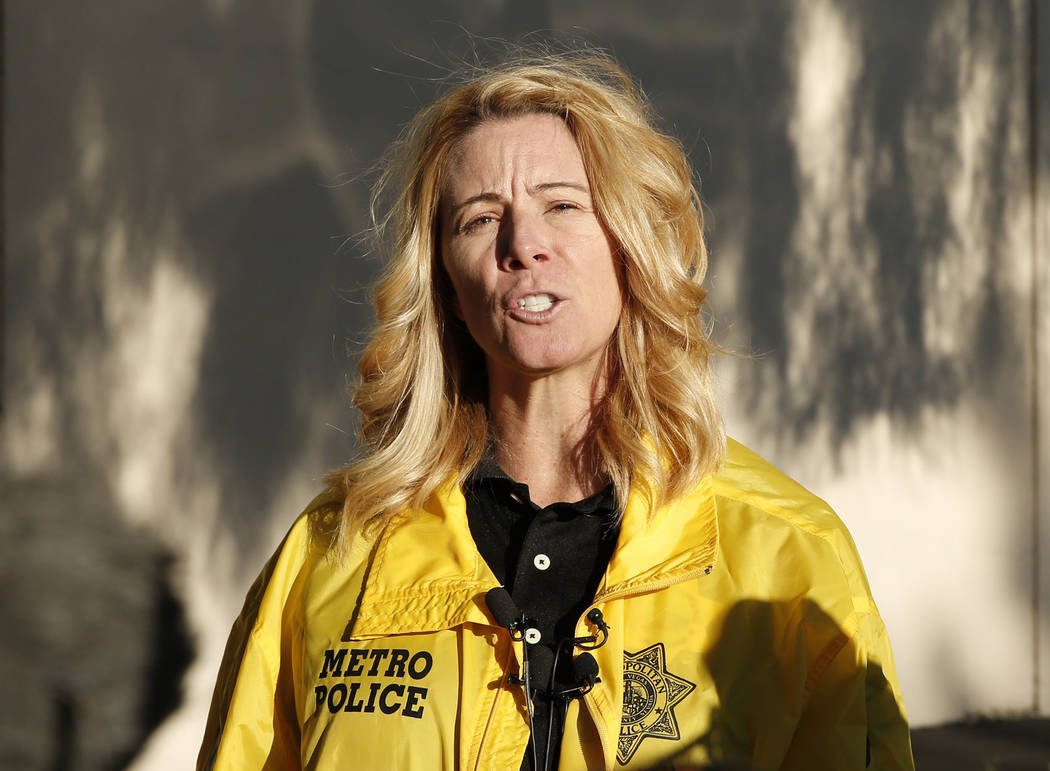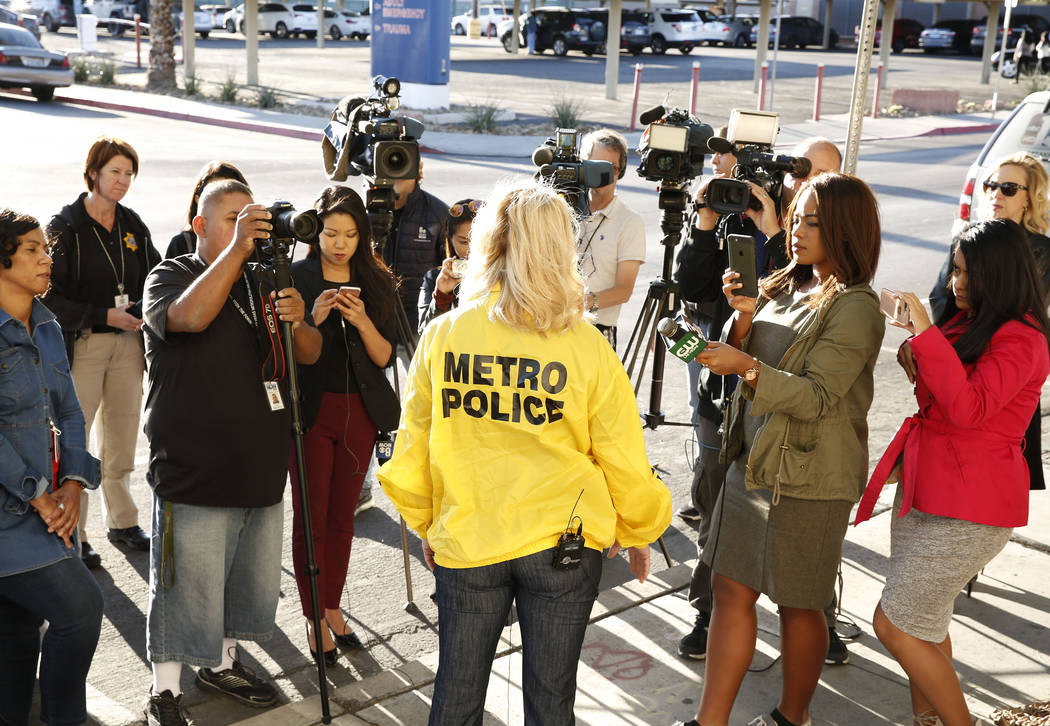 A man who told 911 dispatchers Sunday night that he wanted to "blast it out" with police died early Monday when a Metropolitan Police Department officer shot him inside a hospital emergency room.
The unidentified man was shot just after 4:10 a.m. at University Medical Center, but police said the events leading up to his death started at 10:40 p.m. Sunday.
That's when the man killed called 911 and told dispatchers he was armed and feeling suicidal, Metro police Capt. Kelly McMahill said.
When officers arrived just before 11 p.m. Sunday near Charleston Boulevard and Palmhurst Drive, the man was found passed out on the ground. Arriving officers ran the man's information through a police database and found he had an outstanding felony warrant out for his arrest, McMahill said.
But the man was too intoxicated to pass the booking process at the Clark County Detention Center, police said, and was taken to University Medical Center.
A corrections officer from the jail met the patrol officer and the man inside an emergency room at the hospital. When the two officers stepped out of the room to speak, the corrections officer left his bag inside the room with the suspect, McMahill said.
"He arrived with a bag they commonly use when they come to the hospital to guard suspects," she said.
The bag contained a Taser along with shackles and paperwork.
While alone in the room, the suspect armed himself with the corrections officer's Taser. Shortly after, McMahill said, a nurse and a security guard entered the room.
Almost immediately, the suspect pointed the Taser toward the security guard. When the guard and nurse ran out of the room, McMahill said, the patrol officer stepped back into the room. The suspect then shifted his focus to the officer.
McMahill said the patrol officer fired one round at the suspect. The suspect was pronounced dead at the medical center by a doctor.
No officers or hospital staff were injured during the incident.
"This morning's incident happened in a contained and locked down unit of our Emergency Department," University Medical Center spokeswoman Danita Cohen said later Monday. "Our emergency department team immediately went back to the bedside to care for our other emergency patients. UMC's professionalism, training and commitment to care was very evident especially during this unfortunate circumstance."
The Clark County coroner's office will identify the dead man after his family has been notified. The officer involved in the shooting will be identified by police within 48 hours.
This marks the 141st homicide in Clark County this year and the 17th officer-involved shooting investigated by Metro.
Contact Rio Lacanlale at rlacanlale@reviewjournal.com or 702-383-0381. Follow @riolacanlale on Twitter. Review-Journal staff writers Max Michor and Paul Harasim contributed to this story.