Mural pays tribute to victims of Las Vegas shooting
October 24, 2017 - 7:41 pm
Updated October 24, 2017 - 9:21 pm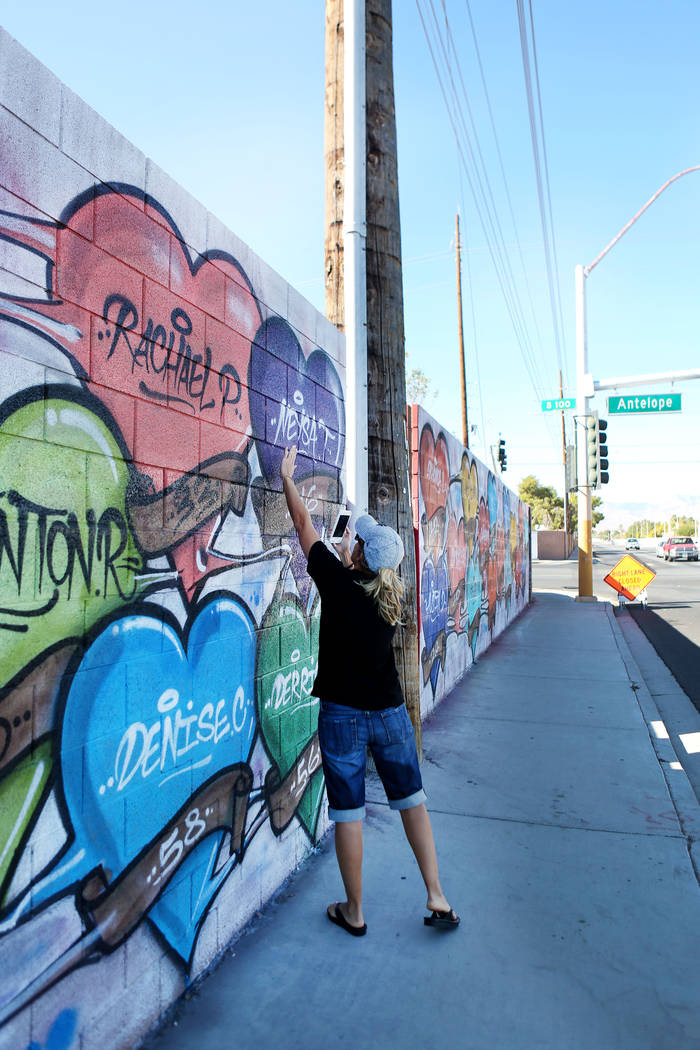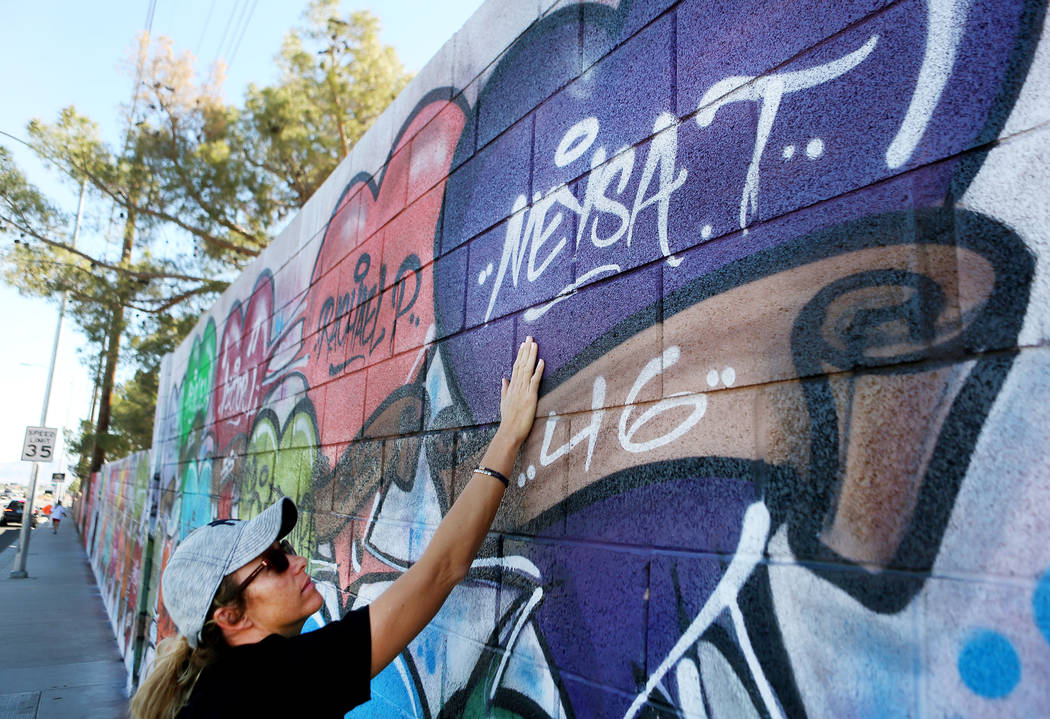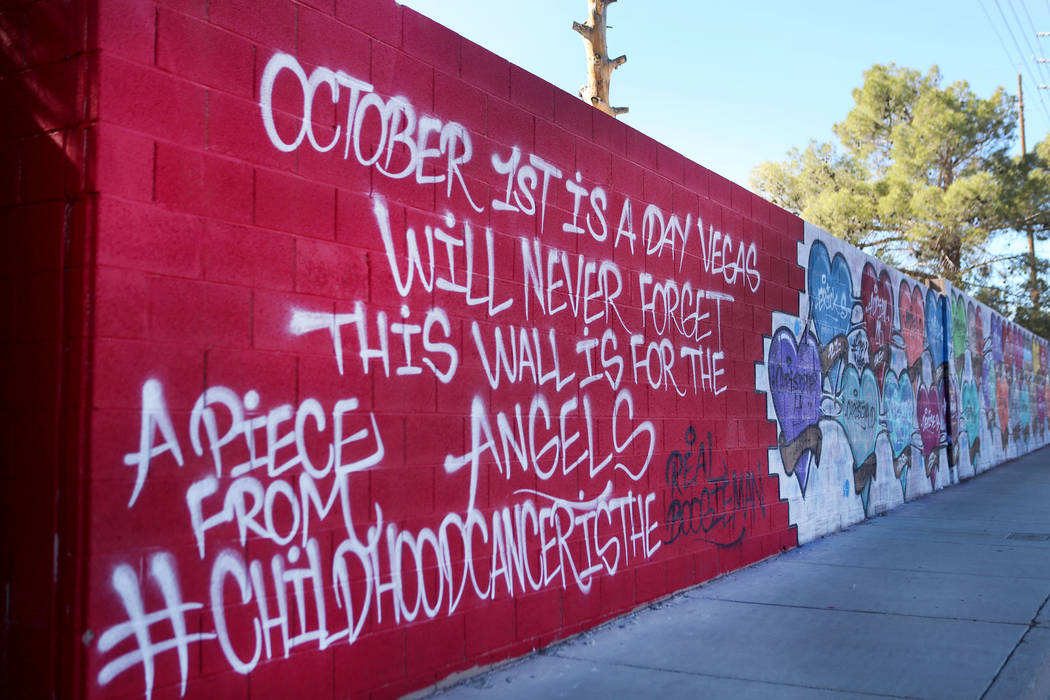 Mynda Smith paused when she reached the purple heart with her sister's name painted inside.
Smith, 42, patted her hand on the letters: "Neysa T." On either side of her, a brick wall running along Westcliff Drive was adorned with 57 more colorful hearts containing the names of the other men and women killed in Oct. 1 shooting at the Route 91 Harvest festival in Las Vegas.
"I think this is beautiful," Smith said of the spray-paint mural.
"Every gift that's given to us, whether it's a flower or a poem or a tree or a cross or these hearts, it's light to us," she said. "And we need more light than darkness."
Five graffiti artists worked for about 17 straight hours from Sunday through Monday morning to create the 200-foot-long mural at the corner of Westcliff and Antelope Way.
The hearts are different colors, each containing a victim's name with a halo resting over it.
"October 1st is a day Vegas will never forget," the mural reads. "This wall is for the angels."
The effort was organized by Kitos Lucero, a lifelong Las Vegas resident who for more than a year has been creating murals for children diagnosed with cancer and childhood cancer victims. Lucero said he got permission from the owners of homes abutting the wall and used close to 100 cans of spray paint donated on site to create the piece.
"My inspiration was to give something. There had to be something I could give to the families who lost their loved ones," he said. "It's something that came from the heart of one person to another to say 'your life is not over.' Her life or his life may be over, but they are not forgotten. There are people out here that care."
Cecil Abeyta, who helps manage a 7-Eleven across the street, watched the mural's creation.
"It was inspirational," he said Tuesday afternoon."You should have seen all the traffic yesterday. Our parking lot was packed."
Several more people have stopped by to snap pictures. Among them was Pamela Pura, a 28-year-old College of Southern Nevada student who admired how all the hearts were tethered together.
"It's a beautiful tribute," she said. "It shows unity."
Smith, who visited the site with her mother, said the tribute to her sister Neysa Tonks, a 46-year-old Las Vegas resident, and the others killed in the shooting made her want to learn more about the lives of the other victims.
"To see that we're not alone, it makes me want to connect with all the other 57 families and to know that we're in this journey together," she said. "This to me is a moment of healing."
Contact Michael Scott Davidson at sdavidson@reviewjournal.com or 702-477-3861. Follow @davidsonlvrj on Twitter.