Police investigating possible murder-suicide at healthcare facility in southeast Las Vegas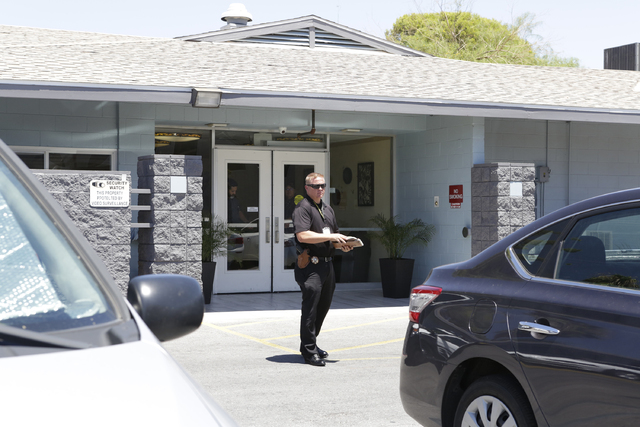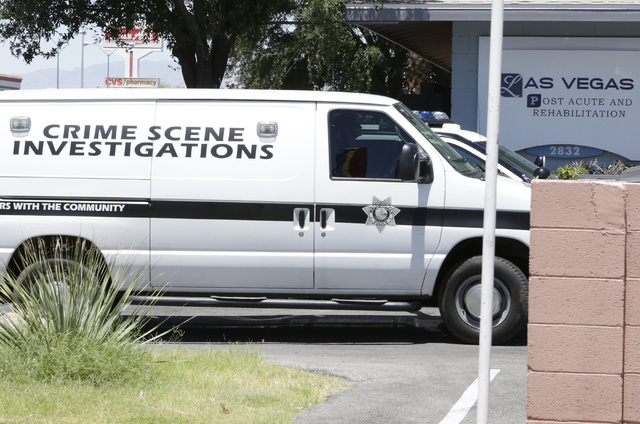 An octogenarian couple died Wednesday morning in what police are describing as a murder-suicide.
The incident occurred in a room inside Las Vegas Post Acute & Rehabilitation, 2832 S. Maryland Parkway near Vegas Valley Drive. Police responded to the call at about 11:35 a.m. after someone in a neighboring room heard gunshots.
Metro homicide Lt. Dan McGrath said the incident was contained inside the room. It's unclear how many gunshots were fired, but apparently the man shot the woman. Police said the couple was married and the woman had been in the rehabilitation center since March, but wouldn't identify why.
Police said the man, who also might have had a medical condition, came to the rehabilitation center to visit his wife daily. They said there was no reason for alarm during today's visit until the shots happened.
Doctors on site verified that the couple was deceased. Police were not immediately able to identify a motive.
The rehabilitation center, described online as a skilled nursing facility serving patients with complex medical conditions, was operating as normal except for the area immediately around the room. Police were investigating possible witnesses.
Police said the woman was born in 1933, which would make her 82 or 83, and that the man appeared to be about the same age.
"Unfortunately, we have to respond to these and we don't want to publicize something like this," McGrath said.
Police called family members of the deceased couple and said one relative is driving in from California.
A person at the rehabilitation center said officials there would have no comment.
Review-Journal writer Lawren Linehan contributed to this report. Contact Blake Apgar at bapgar@reviewjournal.com or 702-383-0342. Contact Lawren Linehan at llinehan@reviewjournal.com or at 702-383-0381. Find @lawrenlinehan on Twitter.