Security rules at Rock 'n' Roll Marathon after Las Vegas shooting
November 7, 2017 - 9:05 pm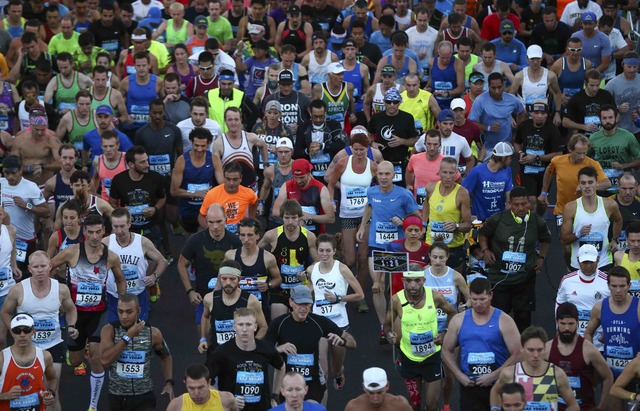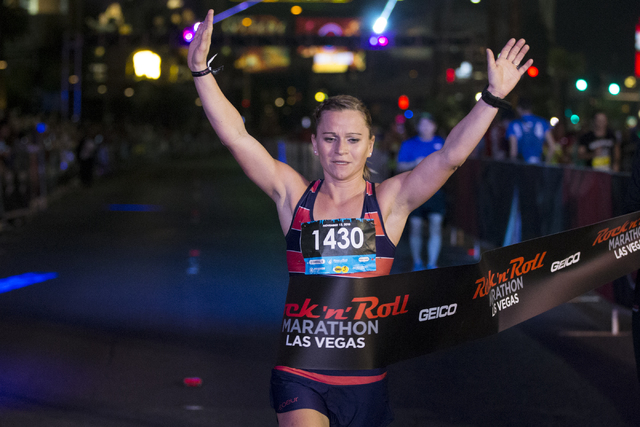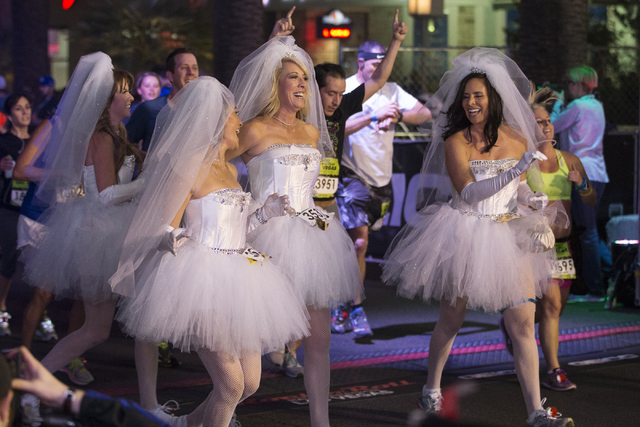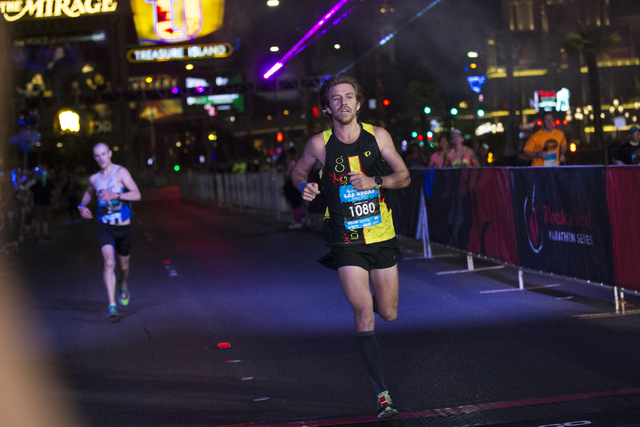 The Metropolitan Police Department will have increased presence at Sunday's Rock 'n' Roll Marathon on the Strip, and organizers expect security to be as tight as ever in the aftermath of the Oct. 1 mass shooting at the Route 91 Harvest festival and other recent mass-casualty attacks.
Police have planned for multiple scenarios at the marathon and prepared safeguards and responses for each one, Capt. Andy Walsh said.
Those measures will create what organizers expect to be a secure Rock 'n' Roll Marathon.
"No question this race in Las Vegas on the Strip in the aftermath of October's tragedy will have the most intense protocols and procedures that we've experienced with the Rock 'n' Roll Marathon Series," organizer Dan Cruz said.
Walsh, who is leading Metro's efforts for the event, said police have adjusted their plan after the Strip shooting, but not drastically. He said Metro's preparation and response saved lives Oct. 1.
Walsh acknowledged that the number of officers assigned to the marathon had increased to about 350, with plans for a helicopter circling above and overhead surveillance by officers throughout the route. Some officers will be armed with long-range guns.
Police have identified intersections they think could be targeted, Walsh said, though he didn't name them. Metro plans to control the flow of traffic and protect the intersections from a vehicle attack such as the Oct. 31 killings in New York City.
Walsh said officers will use barriers, trucks and police vehicles to protect the route and those intersections.
Event organizers changed the marathon route, which should be easier to manage, police said. However, many of the measures police will use are typical for large-scale events, which Walsh called Metro's "bread and butter."
Police routinely plan for events like New Year's Eve, Electric Daisy Carnival, Life is Beautiful and NASCAR races, he said.
Moment of silence
Cruz said there were internal discussions the first day or so after the shooting about whether to cancel the marathon.
"But very early in the process, we knew this was an event that would help Vegas rebound, help Vegas bounce back," Cruz said, adding that police, organizers and county officials had determined that the race could still be safely hosted.
The start line was moved a mile north from in front of Mandalay Bay to in front of New York-New York. The annual concert was moved from Las Vegas Village, the site of last month's mass shooting, to the Las Vegas Festival Grounds, across from the SLS.
Cruz said the race's first 2½ miles will be atypically quiet. That stretch will serve as a sort of moment of silence to honor the dead.
"Runners should expect an increase in security, both visible uniformed law enforcement officers as well as private security officers, but also know that many other safety measures are taking place behind the scenes," Cruz said.
Only clear, race-issued bags will be allowed through bag check, and there will be security checkpoints at all entrances at the 5K and the concert Saturday and at the races Sunday.
Runners are encouraged to arrive earlier and be prepared for longer lines, but Cruz said organizers don't expect anything that would make runners late for their corral.
In the aftermath of the shooting, fewer than 100 registered runners canceled, Cruz said. He said registration is on par with that of past years and many participants have been showing support on social media.
Back on our feet
It's incumbent upon Metro's officers to watch for suspicious activity, Walsh said. He asked the public to watch, too, and notify authorities if they see anything out of place.
"Think if we had been able to do that on September 28th. Would we even be having a conversation about the security of the marathon today?" Walsh said.
Walsh said Las Vegas' support of its police and people has demonstrated to marathon organizers and future event organizers that the city remains one of the safest in the world.
"We took a good punch in the stomach, obviously," Walsh said. "But we're going to get back on our feet and show the world that Las Vegas is a safe place for people to live, work and visit."
Contact Mike Shoro at mshoro@reviewjournal.com or 702-387-5290. Follow @mike_shoro on Twitter. Review-Journal staff writer Betsy Helfand contributed to this story.