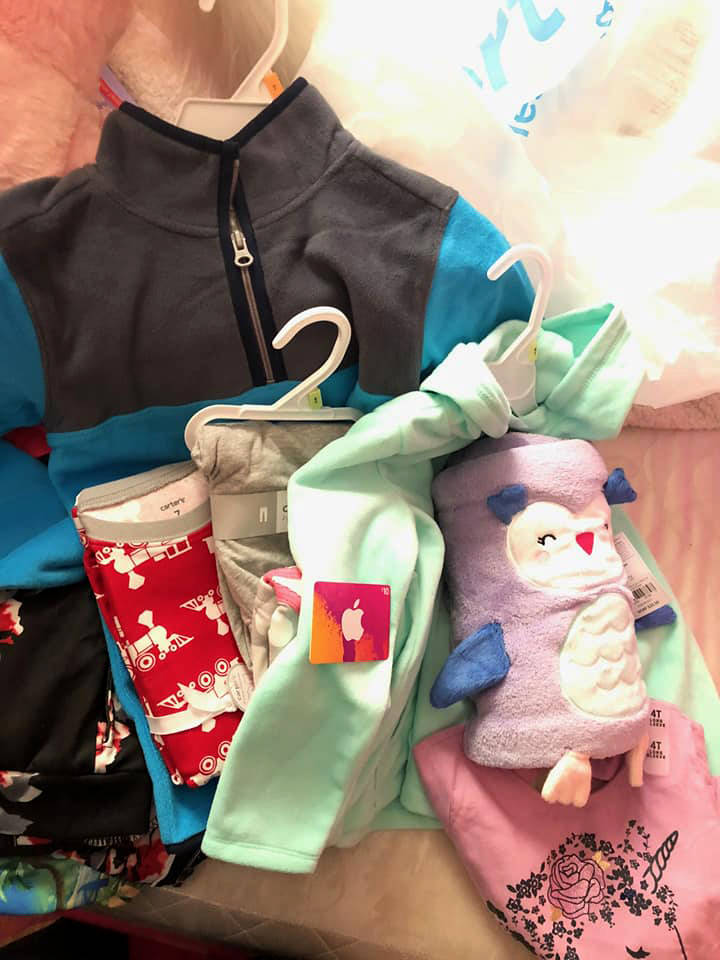 Dennis Guerrero II said something changed when he was running for his life on the night of Oct. 1 as bullets rained down on the crowd at the Route 91 Harvest festival.
"Prior to me running for my life, I had a perceived conception of what my life was about," said Guerrero, a Los Angeles resident. "And as the shots were firing down and everything was happening so quickly, the only thing that came into my mind was honestly my family. I called my wife one more time to tell her I love her."
The terrifying experience stayed with Guerrero in the weeks after the mass shooting and ultimately led him to launch a grass-roots fundraiser to help the families of the "58 angels" — those killed in the shooting — and the hundreds who were wounded.
That effort, born on Facebook and now known as "LoveWins," has blossomed into a group of survivors and other donors collecting money and goods or planning supportive activities just in time for Christmas.
"We have people from everywhere helping everybody who needs help," he said. "The one thing I can say about Oct. 1 is that in the darkest time of my life, I saw humanity at its worst and its best all in the same second."
Some volunteers are fundraising on their own to help their assigned families, and Guerrero has set up a PayPal account for the overall LoveWins effort.
Las Vegas resident Greg Phelps, who was assigned three families, said he has raised more than $2,000 so far. Phelps, a financial planner, started a 529 college savings account for the daughter of one victim. He hopes to plan a fishing trip for the sons of another.
Phelps attended the concert with his wife and mother, and all three got out alive. He realizes others were not so lucky.
"My wife and I decided we had to do something, because our boys are lucky that we got to go home," he said.
Amanda Johnson's brother was injured in the concert. The Palmdale, California, resident also lost a friend, Jennifer Parks, in the shooting.
That led her to jump into the fundraising effort, helping out five families and one injured person. She has made Christmas ornaments, organized Christmas trees for two families, and bought gift cards and toys.
"It was my way of doing something because I felt helpless," she said. "I felt helpless for my brother, who can't work anymore."
The LoveWins fundraiser is still a shoestring effort, handled mainly by Guerrero and those who have offered to volunteer. Guerrero has plans to turn LoveWins into a nonprofit and to continue helping families even past the holidays. Those interested in donating can do so on PayPal, at https://www.paypal.me/lovewins9117, or email lovewins9117@gmail.com.
Contact Amelia Pak-Harvey at apak-harvey@reviewjournal.com or 702-383-4630. Follow @AmeliaPakHarvey on Twitter.
"I personally believe that random acts of kindness will change the world." —Dennis Guerrero II, founder of LoveWins fundraiser