UNLV researcher using Las Vegas shooting to study trauma effects
October 18, 2017 - 2:50 pm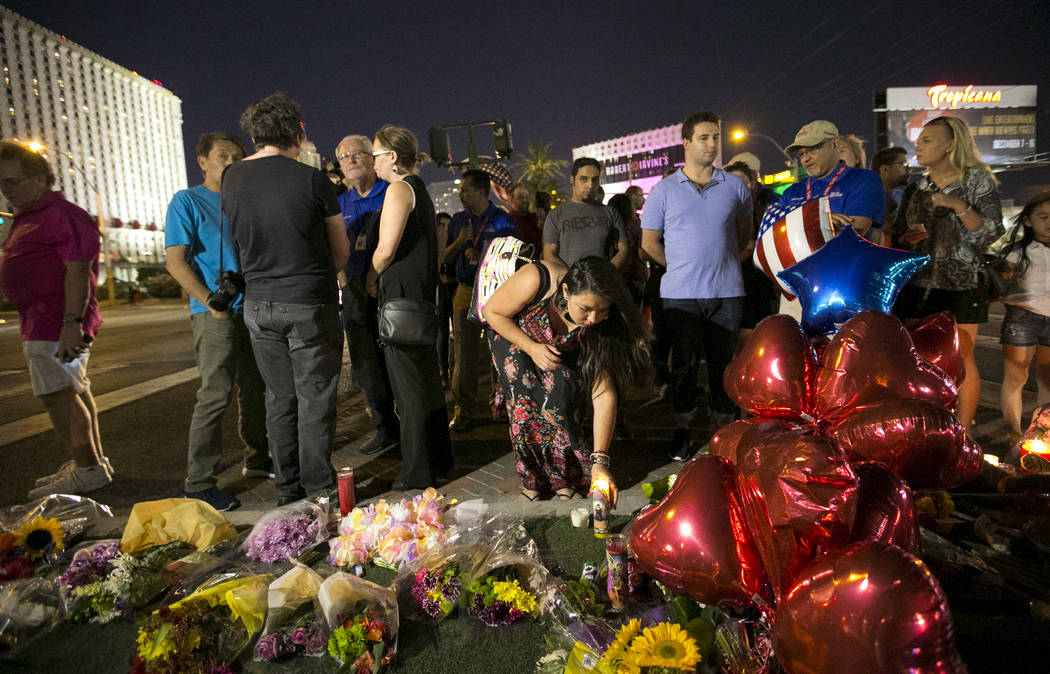 A UNLV researcher is using the mass shooting in Las Vegas to study whether certain personality types may be more vulnerable to trauma than others.
Psychology professor Stephen Benning plans to collect narrative accounts from Las Vegas residents about the Oct. 1 shooting at the Route 91 Harvest festival, whether they were at the concert or heard about it on the news. The accounts, which are being collected through the end of the month, must come from people who learned of the tragedy within 24 hours.
"The idea is that the way people tell their stories and the way people focus on their stories may have important ramifications on the level of post-traumatic stress and depression symptoms they exhibit," Benning said.
Benning's study will look at how a person's personality traits, like cheerfulness, optimism, anxiousness or moodiness, affect storytelling. He hopes to determine whether certain traits correlate with eventual well-being.
If they do, that could help mental health professionals determine who might benefit most from counseling.
"People can make meaning out of these kinds of things," Benning said of the shooting.
Volunteers from Las Vegas wishing to participate in the study must share four stories, their reactions to the shooting, something memorable that has happened in the weeks following the incident, their feelings about going back to normal daily activities and information on how they've connected with other people since the event.
Benning has received 15 responses since he posted the study online. He needs at least 125 participants for the study to be statistically valid by his calculations, though he hopes for a higher participation rate.
Benning plans to conduct follow-up interviews with participants at one month, three months, six months and one year to track their psychological status.
The study doesn't pay participants, but research shows there are benefits to storytelling when healing from a traumatic event, Benning said.
"One of the goals of the study is just to give people a place to tell the story and sort of offload it," he said. The study, engineered in just one week, is "just a one-off for the Vegas community, born out of the sense of what can we do to give people a space to be heard."
Contact Jessie Bekker at jbekker@reviewjournal.com or 702-380-4563. Follow @jessiebekks on Twitter.