What we've learned in 2 months since Las Vegas shooting
December 1, 2017 - 9:30 am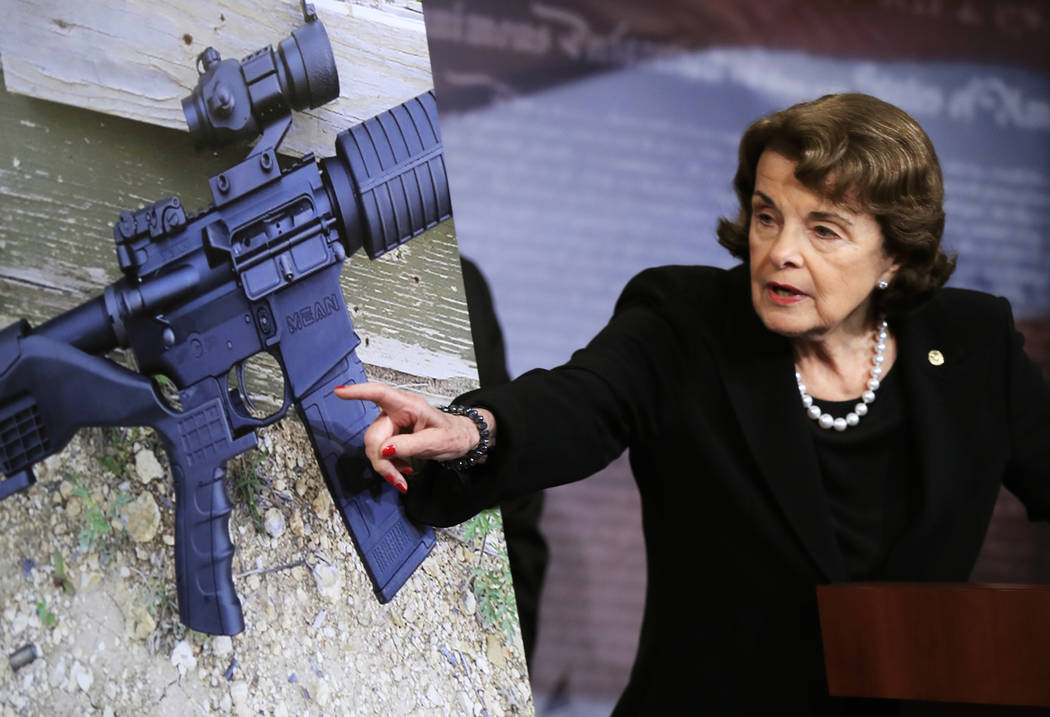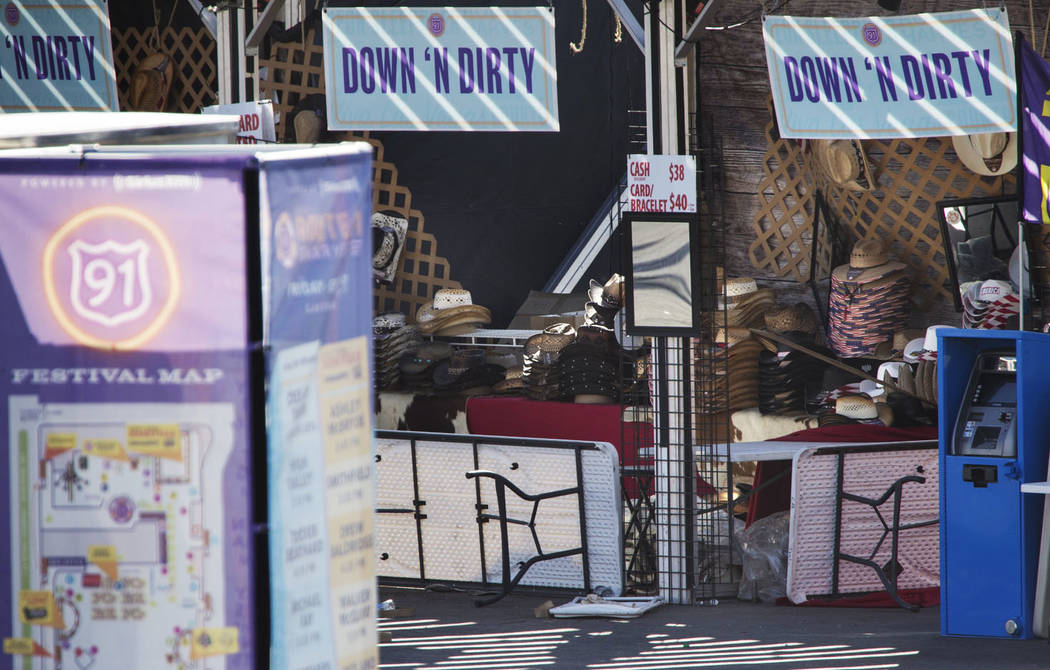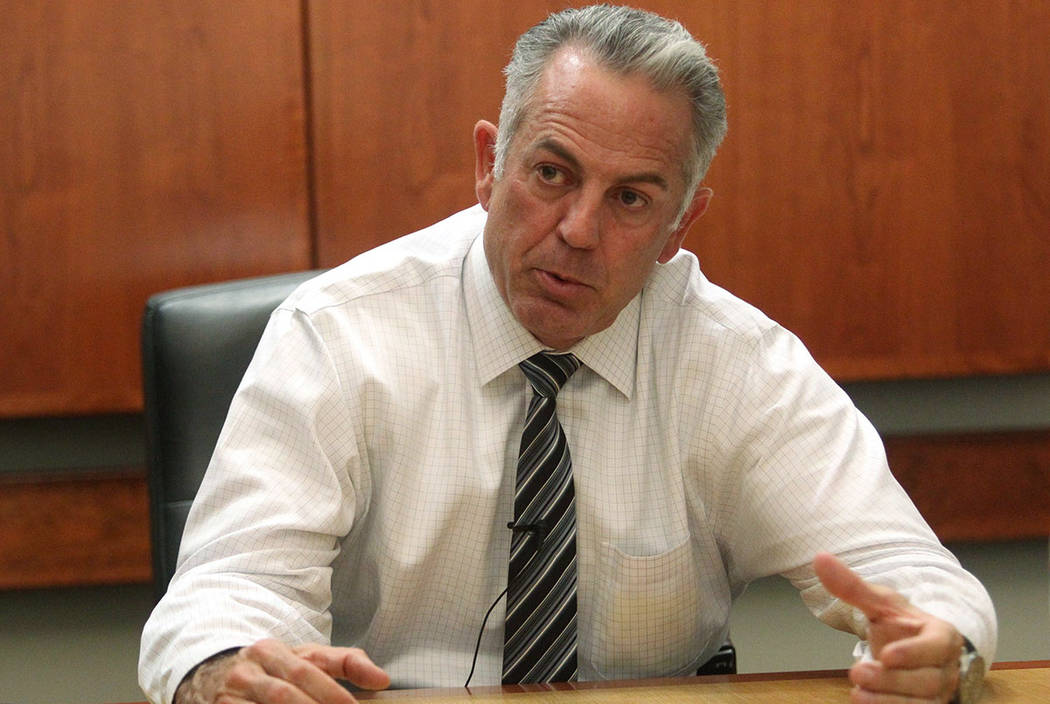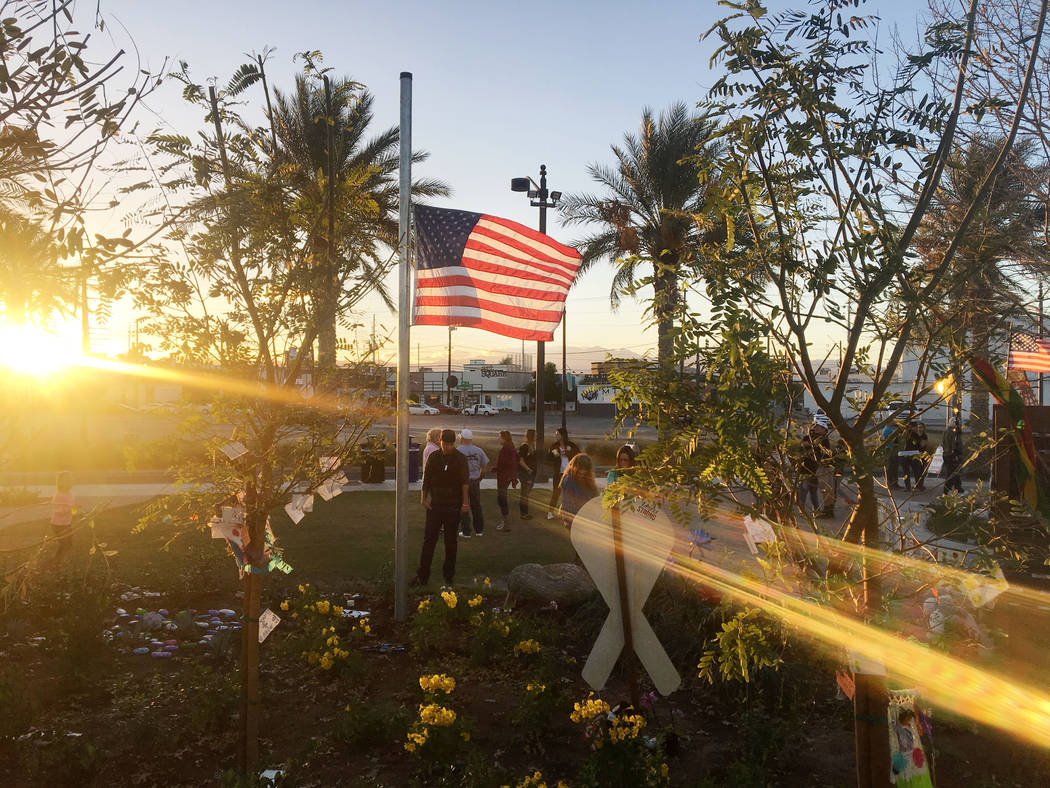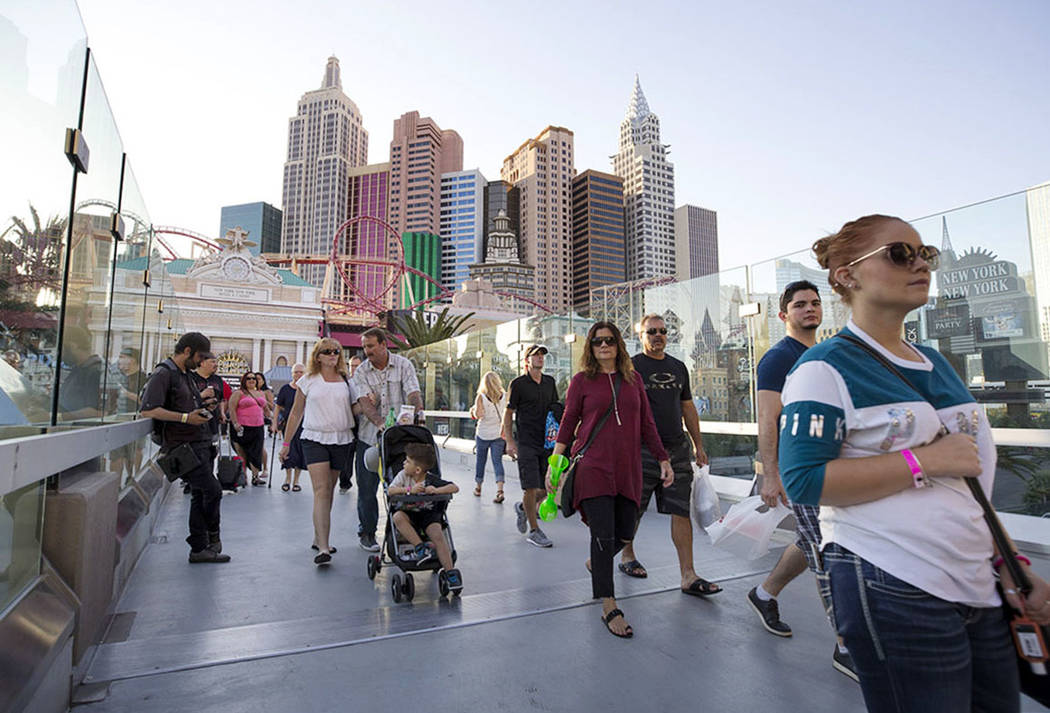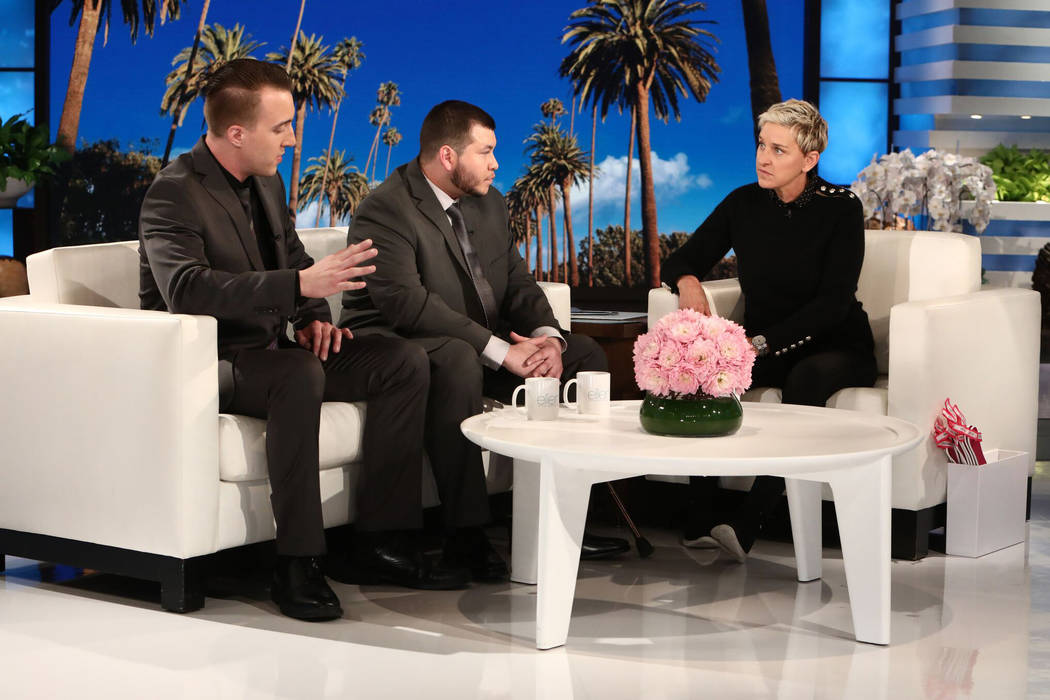 About a week after the Las Vegas mass shooting, Clark County Sheriff Joe Lombardo told the Las Vegas Review-Journal he was frustrated.
Why? Investigators had yet to determine what drove the Mandalay Bay gunman to open fire on innocent concertgoers the night of Oct. 1
"I think there needs to be some closure for myself, for the Police Department and the public," the sheriff said at the time. Yet two months after the shooting, many questions remain.
Investigation: Knowns, unknowns
We know the gunfire first started falling on the Route 91 Harvest festival crowd about 10:05 p.m. But everything that happened in the moments prior is still fuzzy.
Police first reported security guard Jesus Campos came under fire sometime after the mass shooting. But about two weeks later, authorities reclaimed that narrative and clarified that Campos was instead shot sometime within 40 seconds of when the mass shooting began.
Authorities have yet to clarify when exactly Campos reported the shooting to hotel staff, when exactly Campos reported he had been shot and when exactly hotel staff reported the shooting to police.
We know the gunman, Stephen Paddock, had several weapons in his 32nd-floor corner suite, as well as in his Reno and Mesquite homes, but police have yet to release a comprehensive list detailing those weapons, as well as other items found in the gunman's hotel room.
We know that, at some point during the shooting, "multiple" weapons jammed, Clark County Sheriff Joe Lombardo said. But police have not said how many or why.
We know about 4,000 unused rounds were found in the gunman's hotel room. Police have not determined why he stopped shooting. We may never know.
We know there were no surveillance cameras facing the gunman's hotel room door at the end of the hall, which may have allowed him to set up a camera on a room-service cart and seal a stairwell door undetected sometime before the gunshots began.
But we have yet to see video surveillance of the gunman in the casino — entering the property, bringing his bags up to his room with a bellman, or presumably gambling — to understand whether the tragedy was in any way preventable.
Rachel Crosby
Healing garden
Just four days after the shooting, volunteers in downtown Las Vegas pieced together a place to reflect, a project born from grief.
The half-acre Las Vegas Healing Garden on Casino Center Boulevard near Charleston Boulevard came together quickly, but without a specific plan for future funding and maintenance.
The Las Vegas City Council will vote Wednesday on a one-year, $50,000 contract with the Outside Las Vegas Foundation for management of the healing garden. If the contract is approved, the foundation will create a committee of community members to oversee the healing garden, accept donations, come up with a future maintenance plan and help decide how to treat and archive mementos of victims that are left there.
In November, the city of Las Vegas announced a Community Healing Fund, to help fund maintenance of the healing garden and public art created in the wake of the shooting. Donations and sales of healing garden T-shirts through the city's online store are funneling into that fund.
Jamie Munks
Last patients released
Nearly six weeks after the attack, the final patient hospitalized in Las Vegas after the shooting was released Nov. 11 from St. Rose Dominican Hospital. Another patient, a woman who was still listed in critical condition last week, was discharged from Sunrise Hospital and Medical Center one day earlier.
An unknown number of patients have been transferred to other cities for medical care. While their circumstances are unknown, the shooting's death toll has remained unchanged at 58 since Oct. 2, surprising to some emergency physicians who said head wounds — which comprised a large chunk of the injuries that night — are among the most deadly.
Recovery times for survivors of the shooting will vary depending on the severity of their injuries, though many will face a long road of emotional trauma.
Jessie Bekker 
Gun legislation
The Las Vegas shooting prompted a flurry of gun control bills in Washington, where Republicans moved with Democrats on legislation calling for a ban on bump stocks.
A bill to ban the devices, which accelerate a semi-automatic rifle's rate of firing, is expected to be discussed at a Senate Judiciary Committee hearing next week.
Similar legislation in the House has languished for lack of committee action.
Some Republicans have urged the Bureau of Alcohol, Tobacco, Firearms and Explosives to review regulations on sales of the devices, instead of an outright ban.
A bipartisan bill in the House would give ATF authorization to regulate bump stocks like machine guns, requiring additional checks and registration.
But congressional action appears unlikely this year, with a crammed legislative calendar and the lack of any action so far in the House or Senate.
Gary Martin
Fuel tanks
A safety review of McCarran International Airport's fuel system is nearly complete.
The review was ordered after one of the tanks was struck by rifle fire the night of the mass shooting. There was no fire or explosion.
The airport hired Florida-based Armbrust Aviation Group in late October to determine whether the fuel system is vulnerable to harm from outside sources. A final report is due on Dec. 11.
Jeff German
Victim and survivor lawsuits
A judge could decide next week how the gunman's assets are managed in the wake of several lawsuits filed since the massacre.
A hearing is slated for Thursday in front of District Judge Gloria Sturman, who will decide whether Clark County Administrator John Cahill or a private company could delegate the assets.
Less than two weeks ago in Los Angeles, lawsuits were filed on behalf of more than 450 victims — including the dead and injured — against Mandalay Bay's operating company, MGM Resorts International, and others.
Meanwhile, at least 14 lawsuits filed in Clark County have not yet been assigned to a judge.
In a separate lawsuit, lawyers for a woman who was injured in the shooting were granted a temporary restraining order, preventing the casino company from destroying any possible evidence tied to the shooting.
A Las Vegas law firm also filed a class-action lawsuit against Texas-based bump stock manufacturer Slide Fire Solutions LP on behalf of those who suffered "emotional distress" because of the shooting. That case has also not yet been assigned to a judge.
David Ferrara
The security guard
The Mandalay Bay security officer who was shot in the leg the night of the shooting is no longer staying at an MGM Resorts property.
Jesus Campos, 25, returned to work at Mandalay Bay late last month. MGM had put him up at one of its resorts when his name became public a few days after the mass shooting.
His lawyer Frank Flansburg, III would not disclose his duties at Mandalay Bay or where Campos is now living. But he issued a statement Thursday on his client's well being.
"Mr. Campos is adjusting to life after Oct. 1," Flansburg said. "He's healing physically and emotionally. He's back to work, and he has secured his own housing.
"While not without its challenges, Mr Campos has begun his journey to return to normalcy."
Jeff German
Mandalay Bay impact
Mandalay Bay experienced a spike in room cancellations shortly after the shooting, MGM Chief Executive Officer Jim Murren told investors during a conference call on Nov. 8.
The decline in business pushed Mandalay Bay to move some employees to a reserve list, in effect cutting their hours. The changes impacted several hundred of the more than 7,000 employees at the hotel.
Mandalay Bay, which hosts some of the city's biggest expos, hasn't seen any major convention or group meeting cancellations.
The massacre has promoted a review of security measures at all Strip properties, and Mandalay Bay has been among the first to make adjustments. Guests must now show their room card to guards in front of the three elevator banks before going up to their rooms.
Mandalay Bay may have also increased the number of undercover guards on the premises, said two store managers at the property.
Todd Prince
Drop in visitors
The Las Vegas Convention and Visitors Authority on Thursday verified what most analysts anticipated — that the shooting would result in a decline in visitation.
Despite the third-highest number of monthly conventioneers this year in October, visitor volume dropped 4.2 percent to 3.6 million people for the month, the LVCVA said in its monthly visitor volume report.
The decline, the second-highest monthly dip of 2017, put the city in jeopardy of not beating last year's record visitation of 42.9 million tourists.
Strip gaming win also fell for the month. The state Gaming Control Board said October's Strip gaming win was off 6 percent from a year earlier to $528.7 million, the first quantifiable evidence of damage to the economy from the shooting.
Richard N. Velotta
Museum and memorials
The crosses and items left on behalf of shooting victims near the Las Vegas welcome sign were taken to the Clark County Museum on Nov. 12. Since then, the crosses have been on display in the museum's outdoor amphitheater.
Southern Nevadans may view the crosses at the museum, 1830 S. Boulder Highway, Henderson, until Dec. 17. Then, they'll be removed from the stage and taken into the museum to join other pieces of what will become the museum's permanent 1 October memorial collection.
Over the next several months, each of the thousands of artifacts left by mourners ke of the shootings — will be entered into the museum's collection in a lengthy process that could take a year or longer.
John Przybys
Concert vendors
Some of the nearly 30 businesses that sold clothes, accessories, drinks and food at Route 91 have received all their equipment and inventory brought to the concert venue Oct. 1
Others are still waiting to hear from the FBI and concert organizer Live Nation on the whereabouts of items like cash, registers, iPads, truck keys, prescription glasses, cowboy boots, coolers and backpacks.
Representatives with the FBI and Live Nation did not return requests for comment.
Wade Millward
Venue's future unclear
Las Vegas Village, the site of the Oct. 1 shooting, appears to be back to normal.
Police cars are no longer parked outside along Las Vegas Boulevard, pedestrians have full access to the sidewalk that runs alongside the 15-acre venue, and Route 91 Harvest festival signage has been taken down.
That was the scene Thursday morning, but the property's future remains unclear. Will its owner, MGM Resorts International, hold more concerts? Build a memorial? Put the site up for sale?
MGM spokeswoman Debra DeShong said the casino operator will decide the site's future "after careful consideration and at the appropriate time."
Eli Segall
Assistance to families
Donors have contributed about $16 million so far to Las Vegas shooting victims and families. Nearly double that amount was raised after the 2016 Pulse nightclub shooting in Orlando, Florida, in the same amount of time, and nearly quadruple that amount was raised after the 2013 Boston Marathon attacks.
A 16-member committee is working to decide how donated money will be distributed to survivors and victims' families.
On Nov. 16, the committee released a draft of a proposal outlining how money will be distributed. As proposed, families of those who were killed in the shooting and people who sustained permanent brain damage and/or permanent paralysis resulting in continuous home medical assistance would receive the highest level of payment out of the fund.
The committee is accepting feedback on its proposal until Dec. 8, and is slated to adopt a final protocol on Dec. 11. Las Vegas shooting victims and survivors, including first responders, vendors and people who were working at the Route 91 Harvest festival, will have to apply to receive money raised on their behalf. The claims process is slated to become available in January at lasvegasvictimsfund.org.
Nicole Raz
Honoring victims and survivors
"We will always persevere," announced Rascal Flatts singer-bassist Jay Demarcus from the Orleans Arena stage on Oct. 10 during "Vegas Strong: A Night of Healing," where the band was joined by Big & Rich, Cam, Sean Hannity and an audience of 7,000 for an emotional tribute to the victims and survivors of Oct. 1.
Britney Spears, Mike Tyson, Clint Holmes, Criss Angel and dozens more came together at The Venetian Theatre on Nov. 5 to honor the First Responders and the victims of the Route 91 Harvest tragedy. Proceeds from the event went to a commissioned memorial art piece.
Celine Dion joined superstar DJ Steve Aoki at Omnia Nightclub on Oct. 7 to sing her smash hit "My
Heart Will Go On" during a benefit for the Las Vegas Victims Fund, where EDM prime movers Tiësto, Zedd, Kaskade and others also performed.
And hometown favorites Imagine Dragons and The Killers will join forces at T-Mobile Arena on Friday with fellow Vegas staples Boyz II Men, David Copperfield, Jay Leno and others to raise funds for the Las Vegas Victims fund.
Jason Bracelin