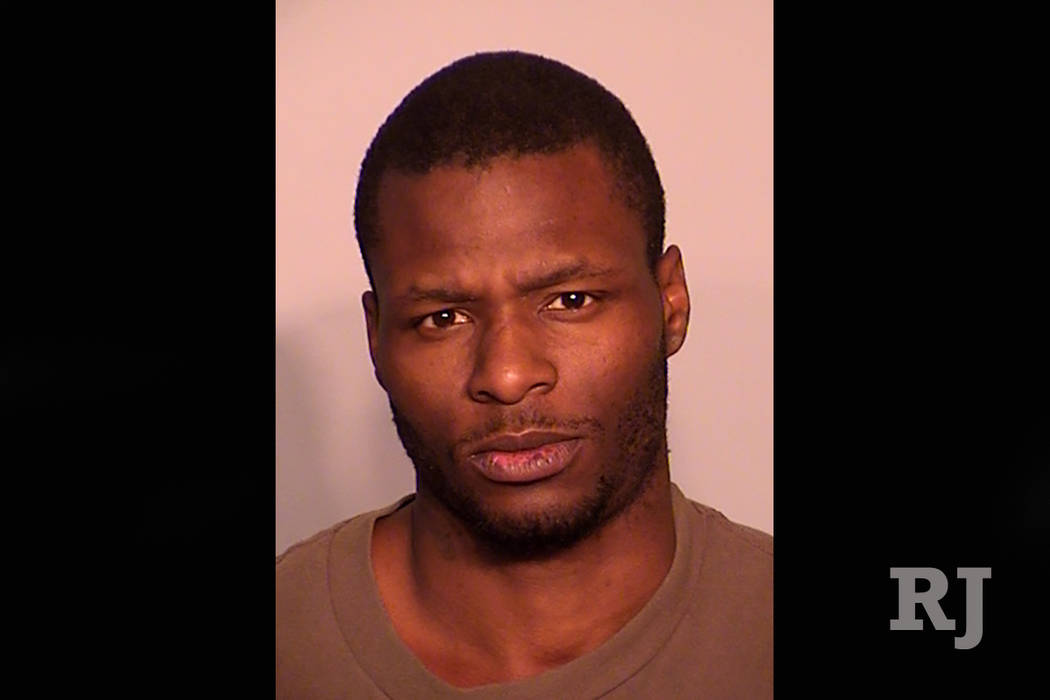 Willie Jackson, the 27-year-old man arrested Friday as a suspect in the Aug. 10 morning stabbing of a woman in the central valley, may have stabbed another victim in the same apartment complex in July, the Metropolitan Police Department said in an arrest report.
Police responded about 4 a.m. Aug. 10 to reports of a woman whose throat had been cut at 1500 E. Karen Ave., near East Sahara Avenue and Maryland Parkway.
On July 3, the Metropolitan Police Department responded to another call about a stabbing at the same complex, where officers found a woman with a stab wound to the neck saying she was sexually assaulted, the report said. The woman described the man as a black, about 6 feet tall and thinly built, the arrest report said. The suspected stabber in that case was never found.
"Due to the similarities in that case and in this event, it is possible the same suspect committed both crimes," the report said.
In the Aug. 10 incident, police found a 29-year-old woman naked with her throat cut, the arrest report said. She was taken to Sunrise Hospital and Medical Center, where she was in critical condition, police said.
A man told police the woman who was stabbed was his girlfriend and that she had been having sex with Jackson "in exchange for money to support her drug habit," the arrest report said.
Jackson resisted arrest and denied any involvement in either stabbing. He faces one count of attempted murder with a deadly weapon.
Contact Bianca Cseke at bcseke@reviewjournal.com or 702-383-0381. Follow @biancacseke1 on Twitter.
1500 E. Karen Ave., Las Vegas, NV