Teens arrested after social media showed gun at North Las Vegas school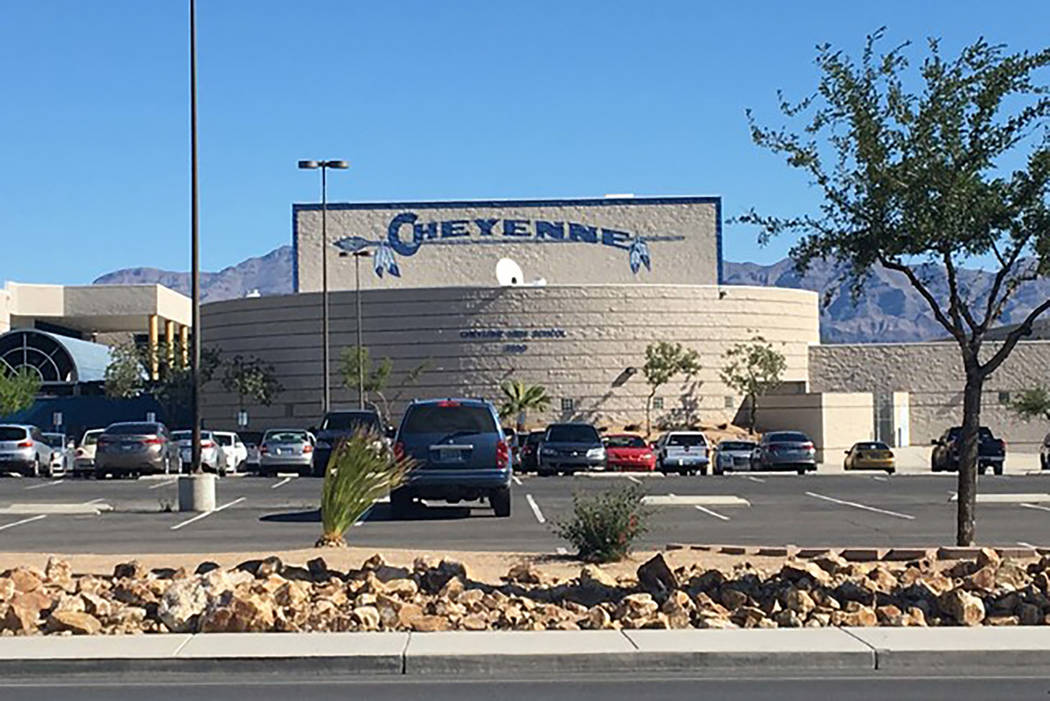 Two 17-year-old boys were arrested Friday after Clark County School District police saw on social media that the teens brought a gun to school in North Las Vegas.
A video posted on Snapchat Friday morning showed the two teenage boys with the gun on campus at Cheyenne High School, Clark County School District Police Department Lt. Darnell Couthen said. The two students at the school were shown in the video with a gun in a backpack, he said.
"By the time we were able to identify them, they had passed the bag off," Couthen said. "We were not able to recover it. They were not being very forthcoming."
Couthen added that there was enough evidence to show the students were in possession of the gun on Cheyenne High School property, located at 3200 W. Alexander Road in North Las Vegas. No threats were made by the boys.
This is the 10th reported firearm incident in the Clark County School District this school year. On Sept. 19, a 9-year-old boy brought a gun to Helen Smith Elementary School.
"It's a little high this year," said Couthen about the recent incidents. "For this time last year we weren't even close."
The video Friday also had nothing to do with another video posted to Snapchat on Thursday night, which referenced a school shooting at the high school, Couthen said.
"We looked into it and deemed it a non-credible threat," Couthen said about Thursday's video.
The students face charges of carrying a concealed weapon, possessing a deadly weapon on school property, a minor in possession of a deadly weapon on school property and conspiracy to possess a deadly weapon on school property, Couthen said.
Contact Katelyn Newberg at knewberg@reviewjournal.com or 702-383-0240. Follow @k_newberg on Twitter.