Agassi donates $1M at Power of Love gala to support Ruvo Center
Updated April 28, 2017 - 12:59 am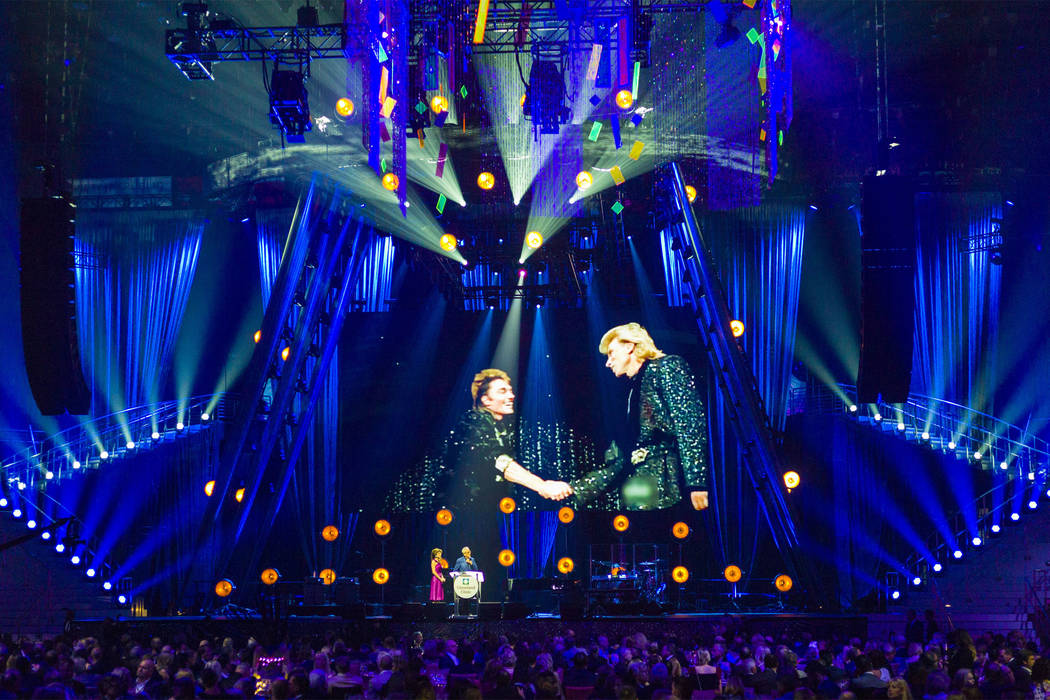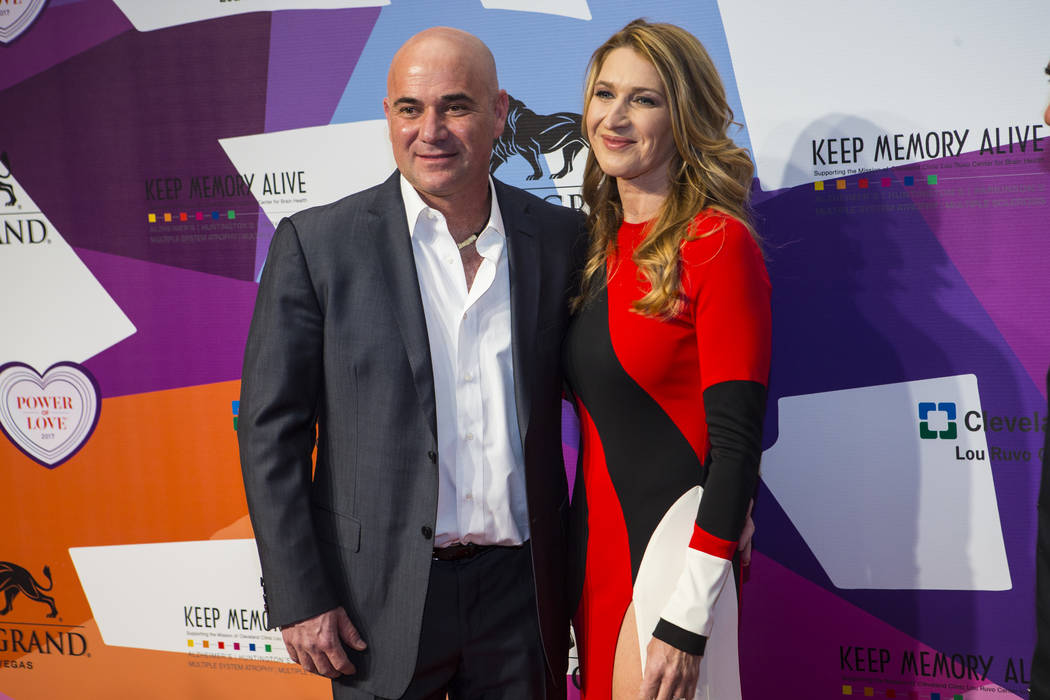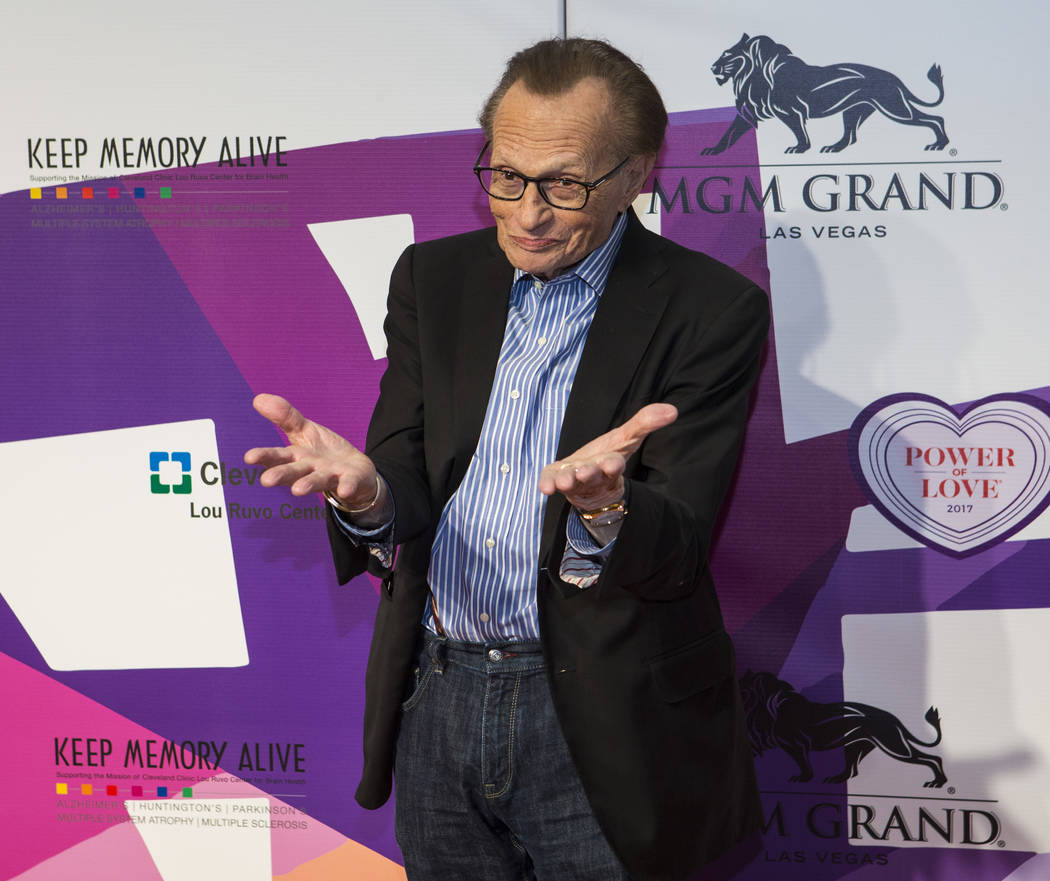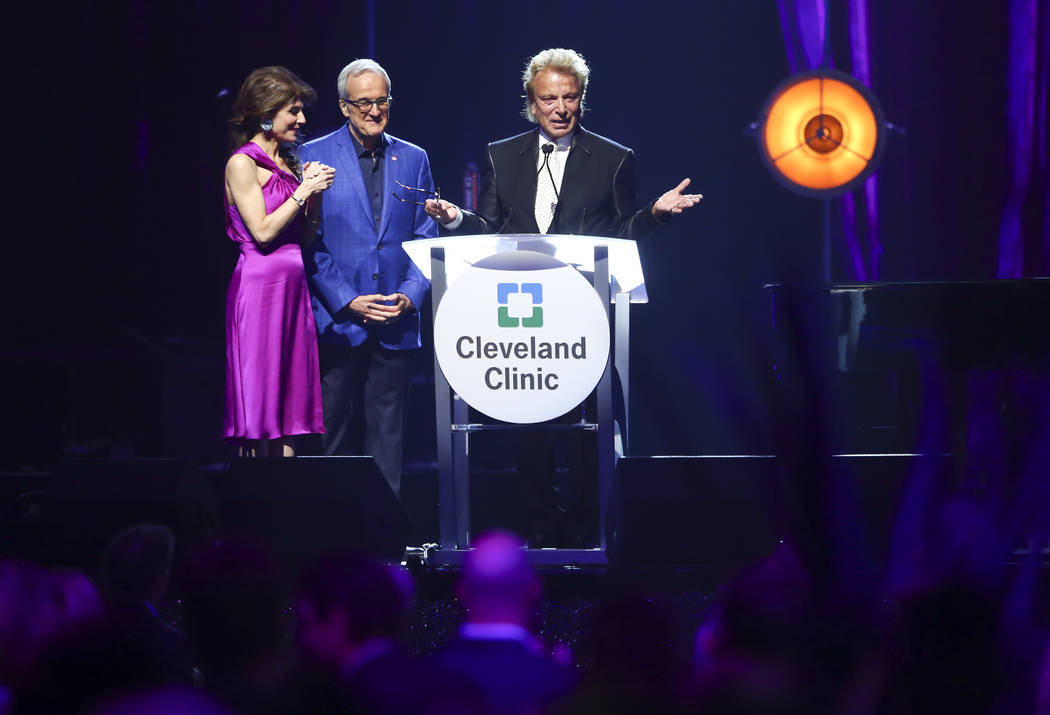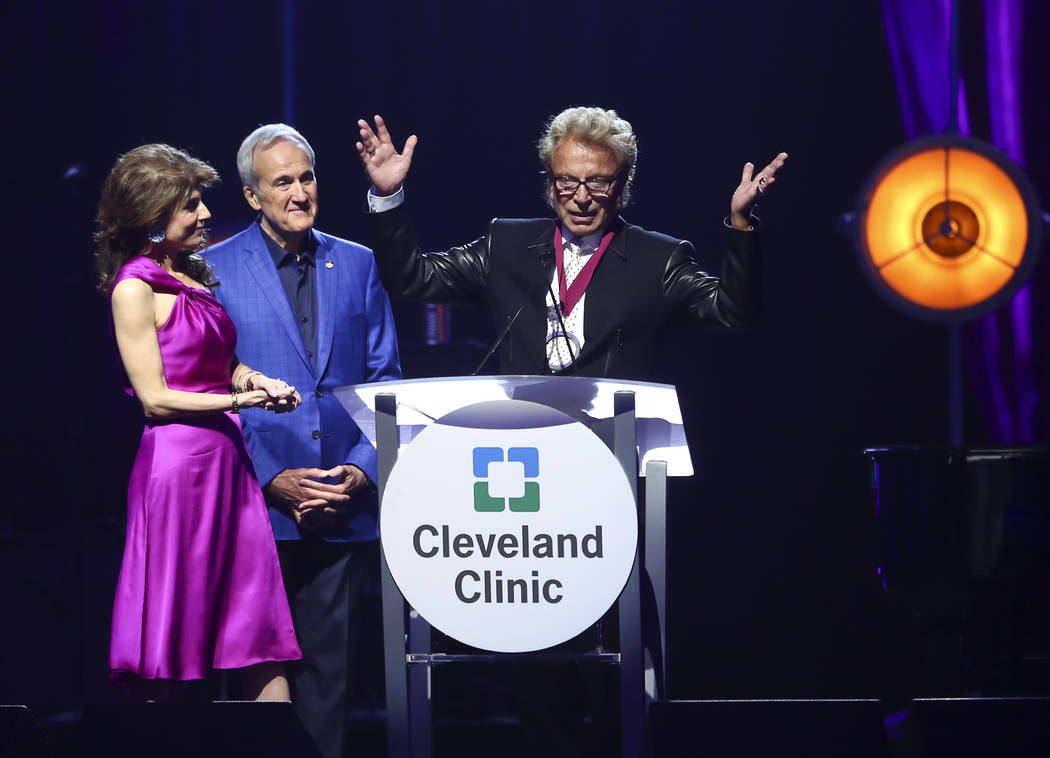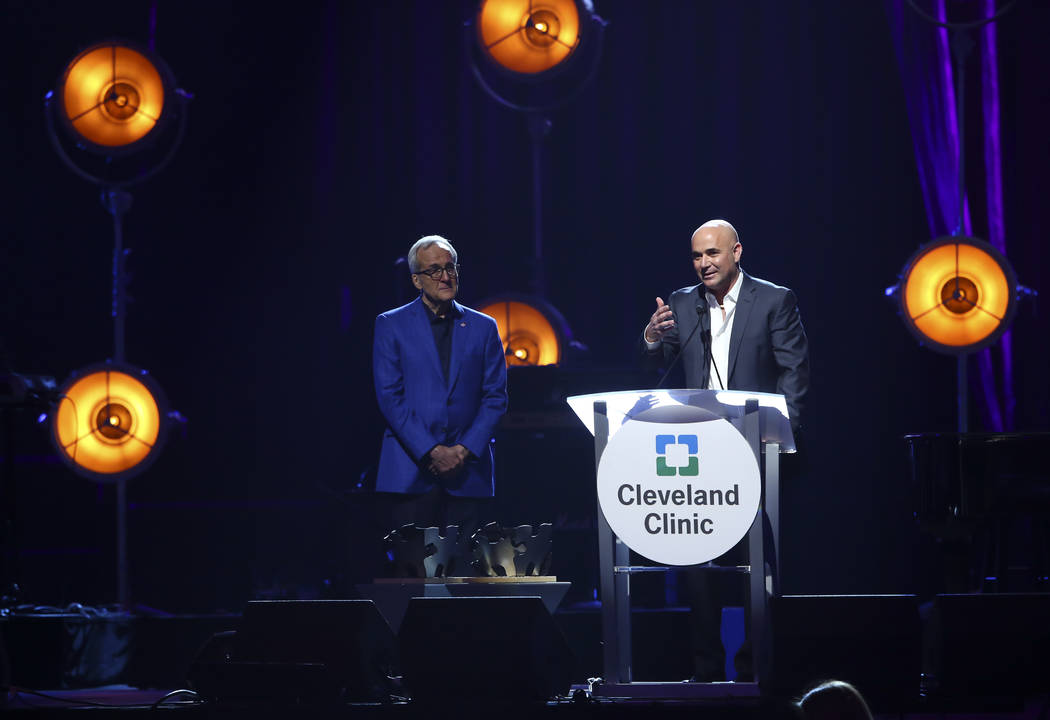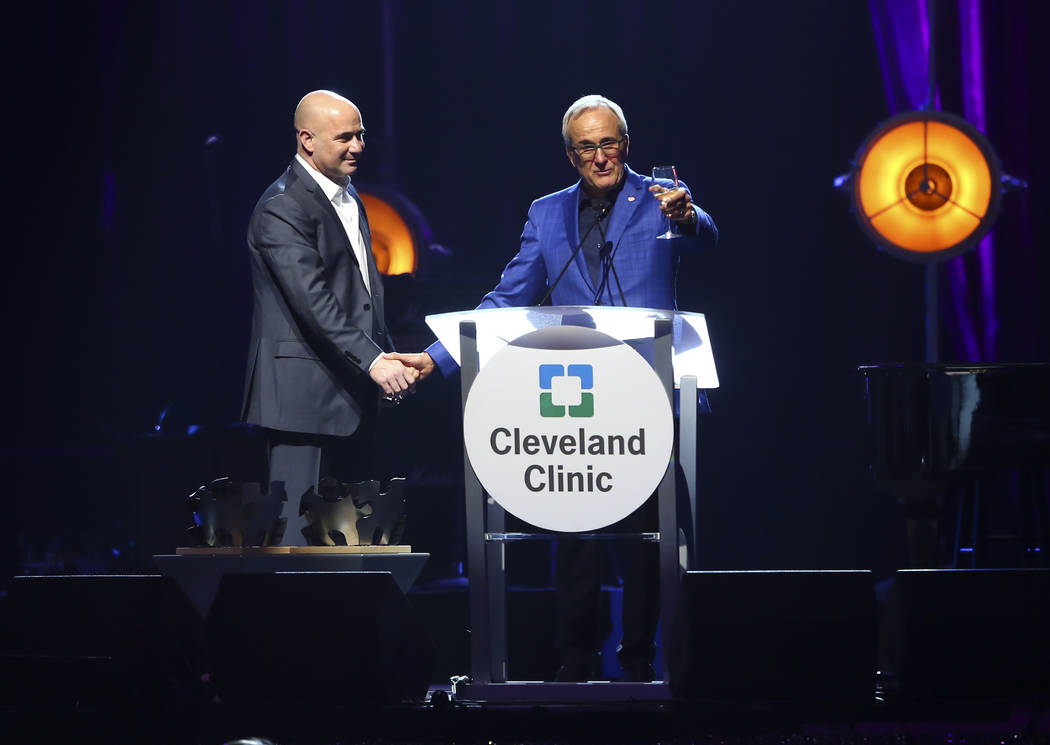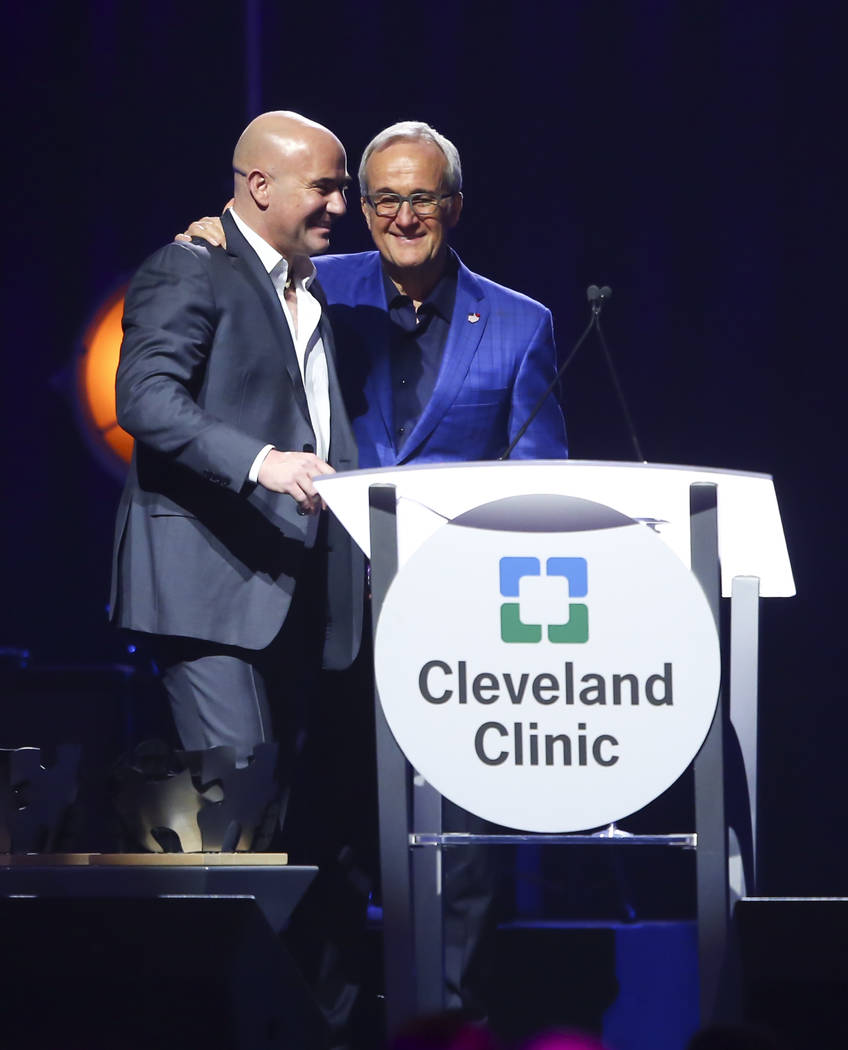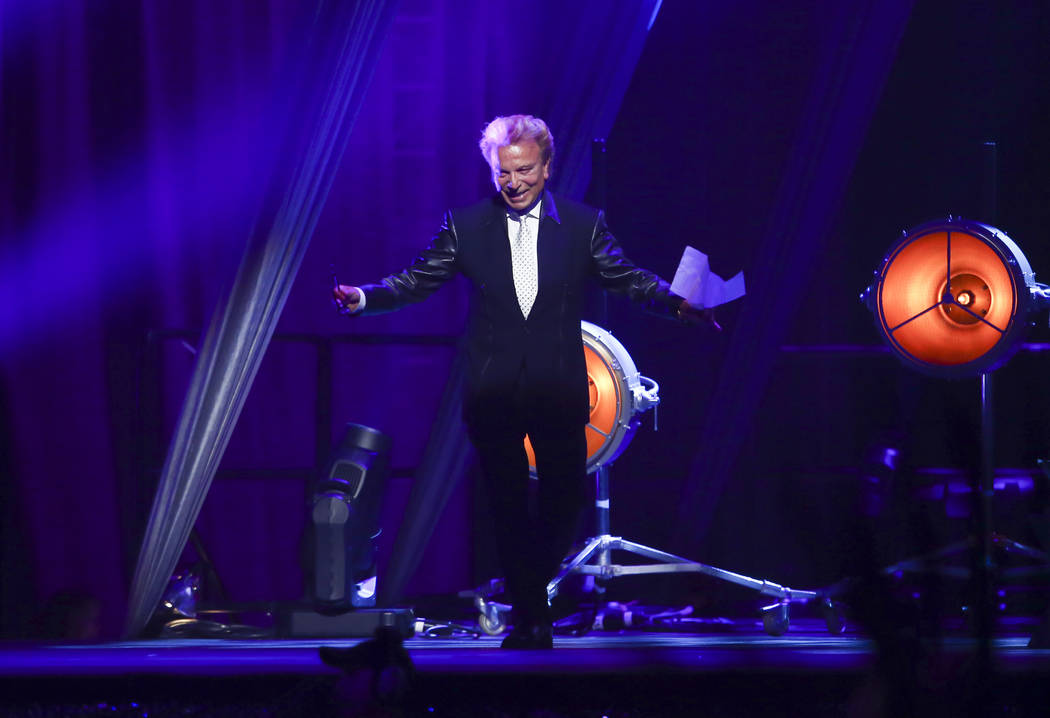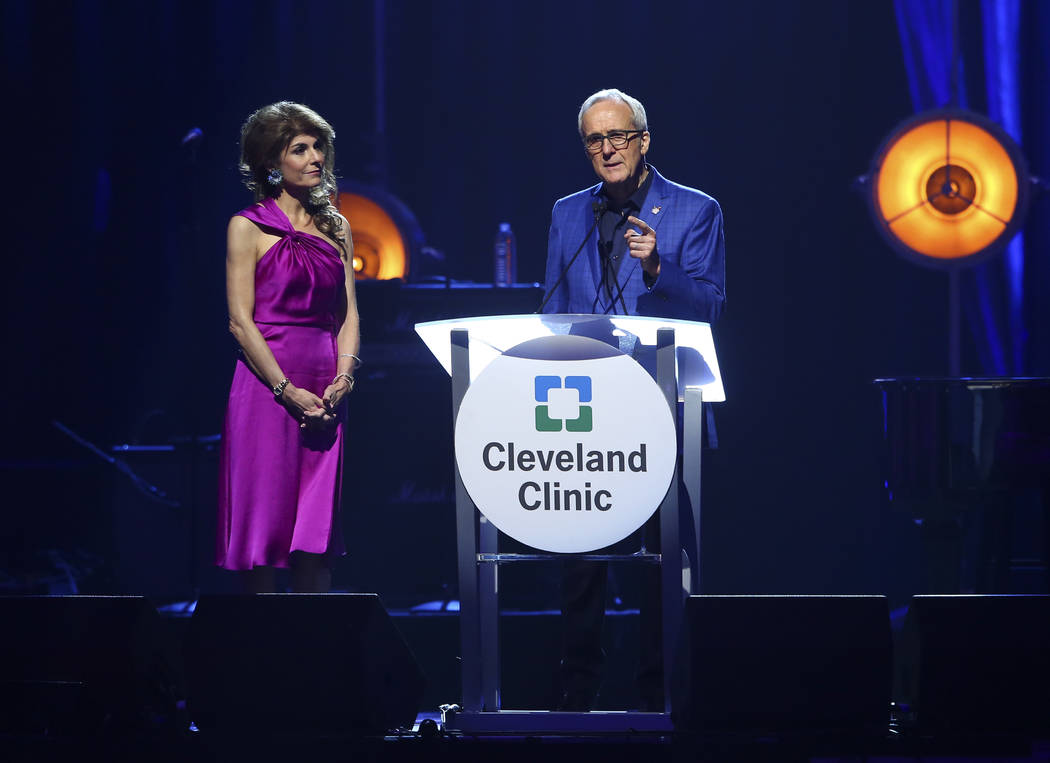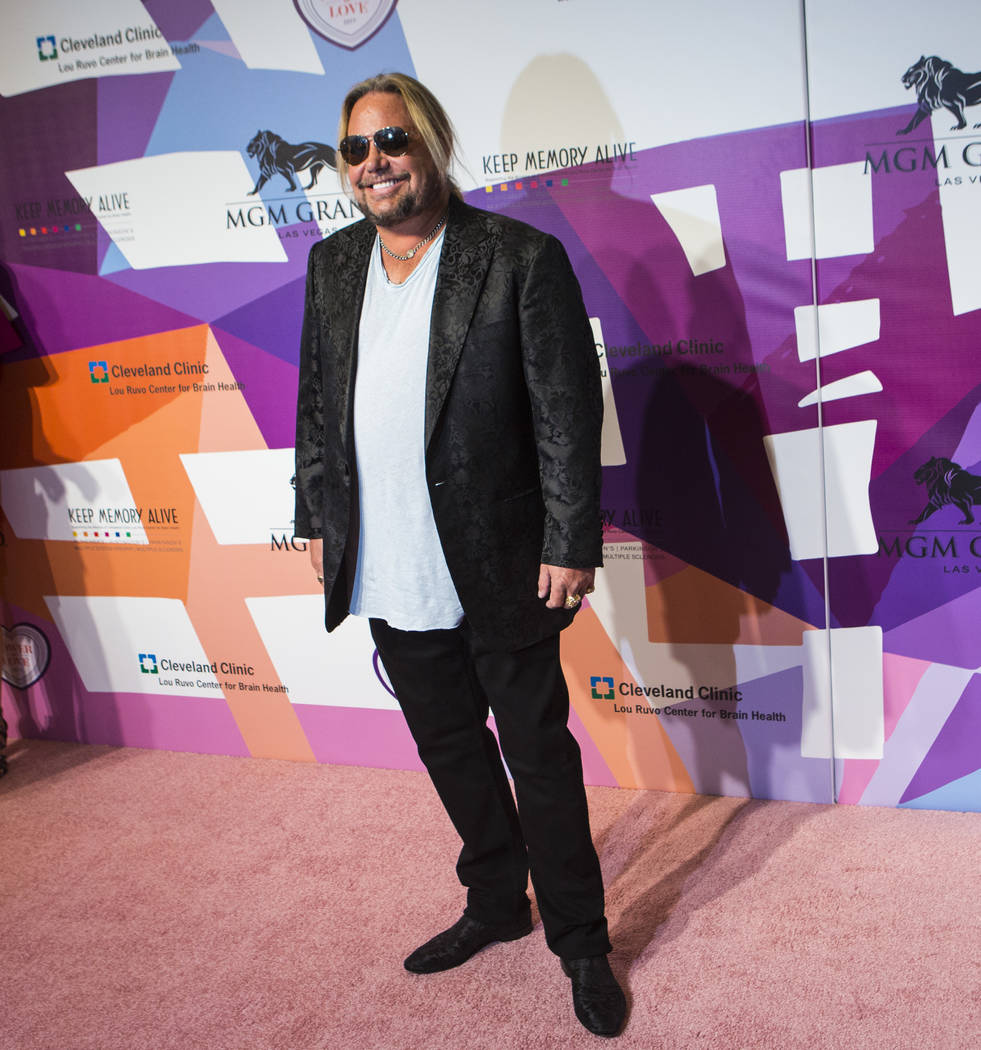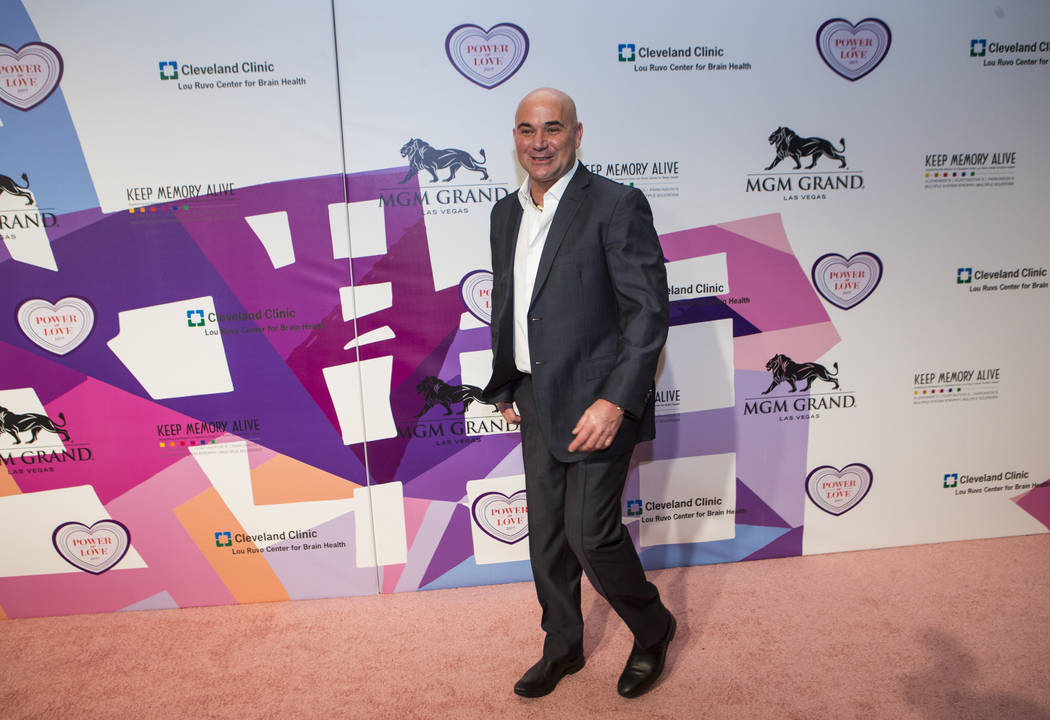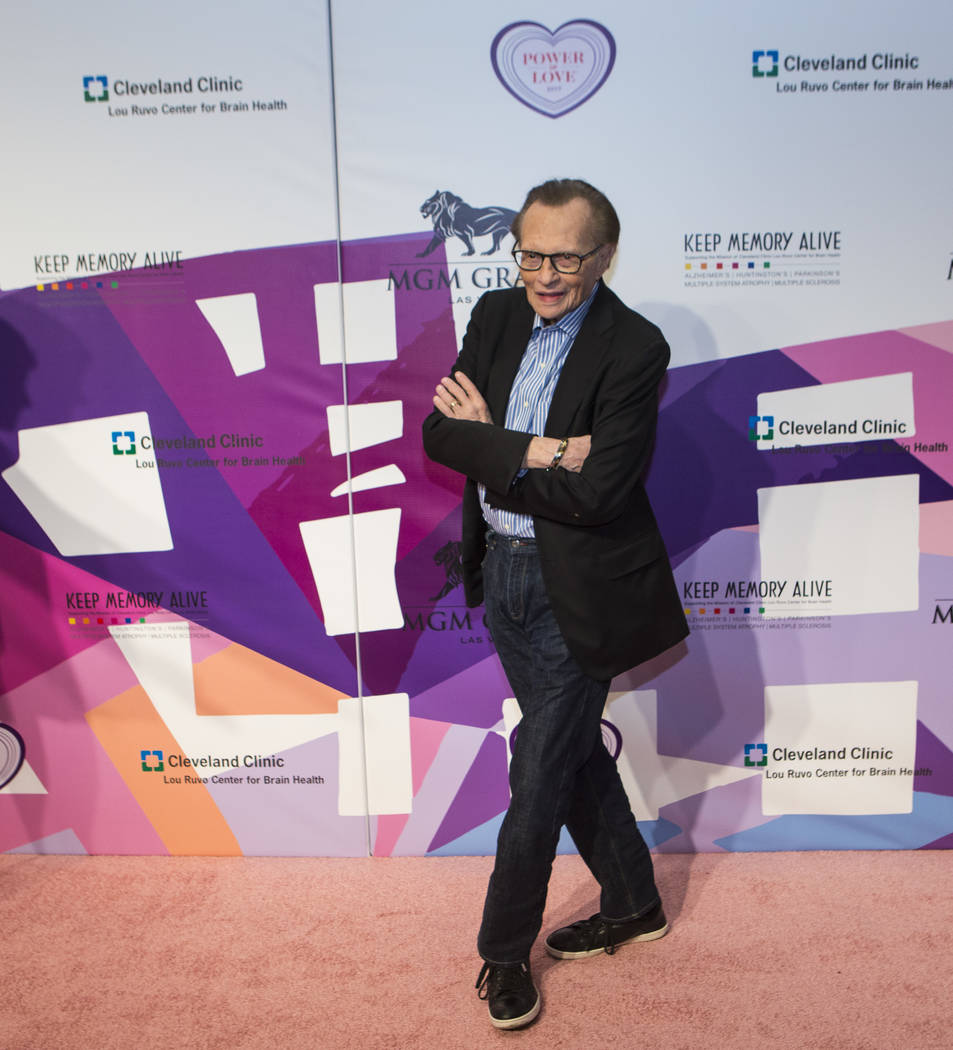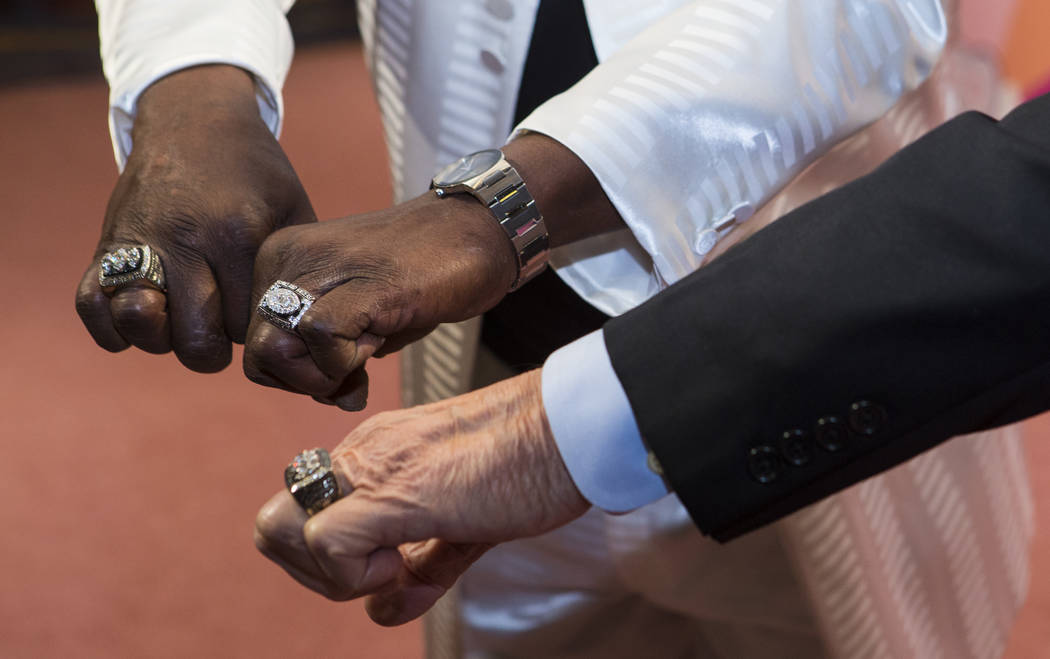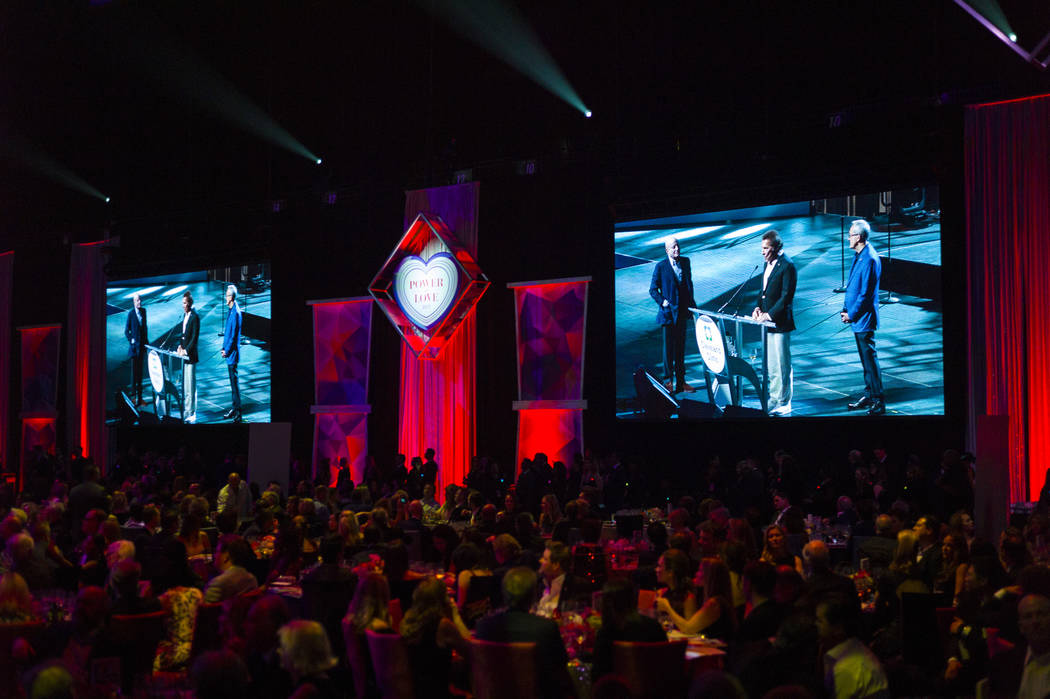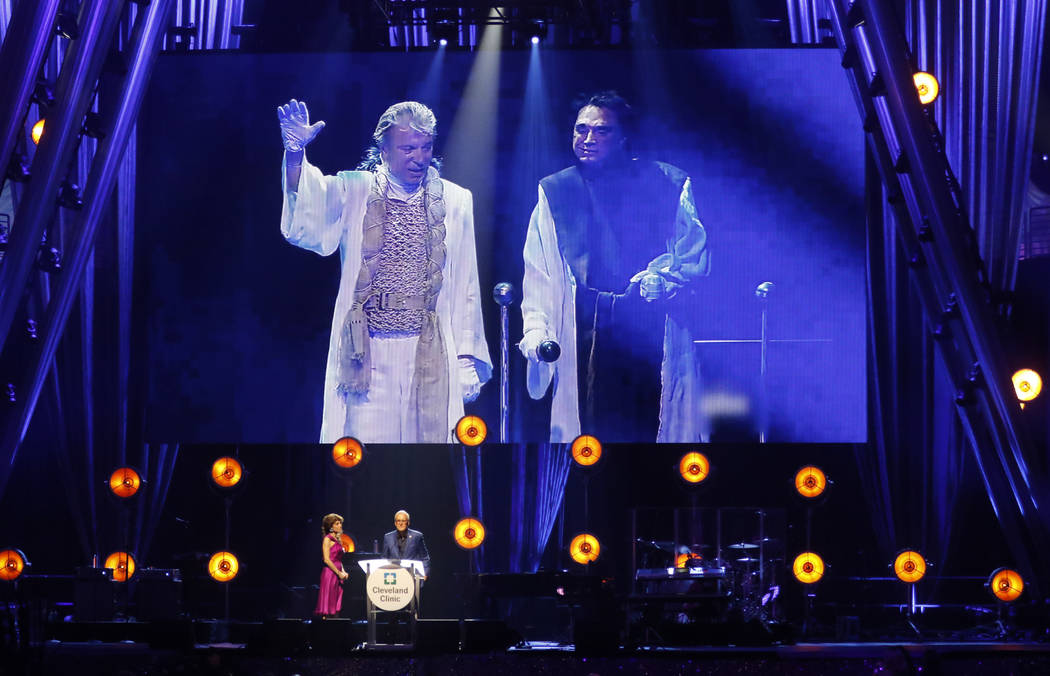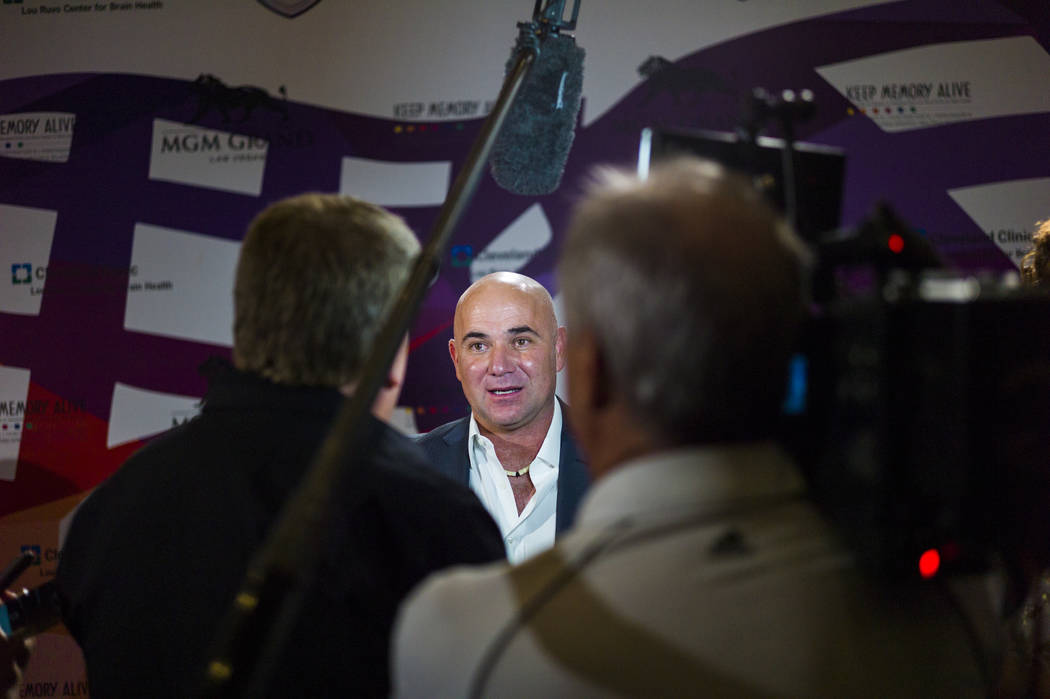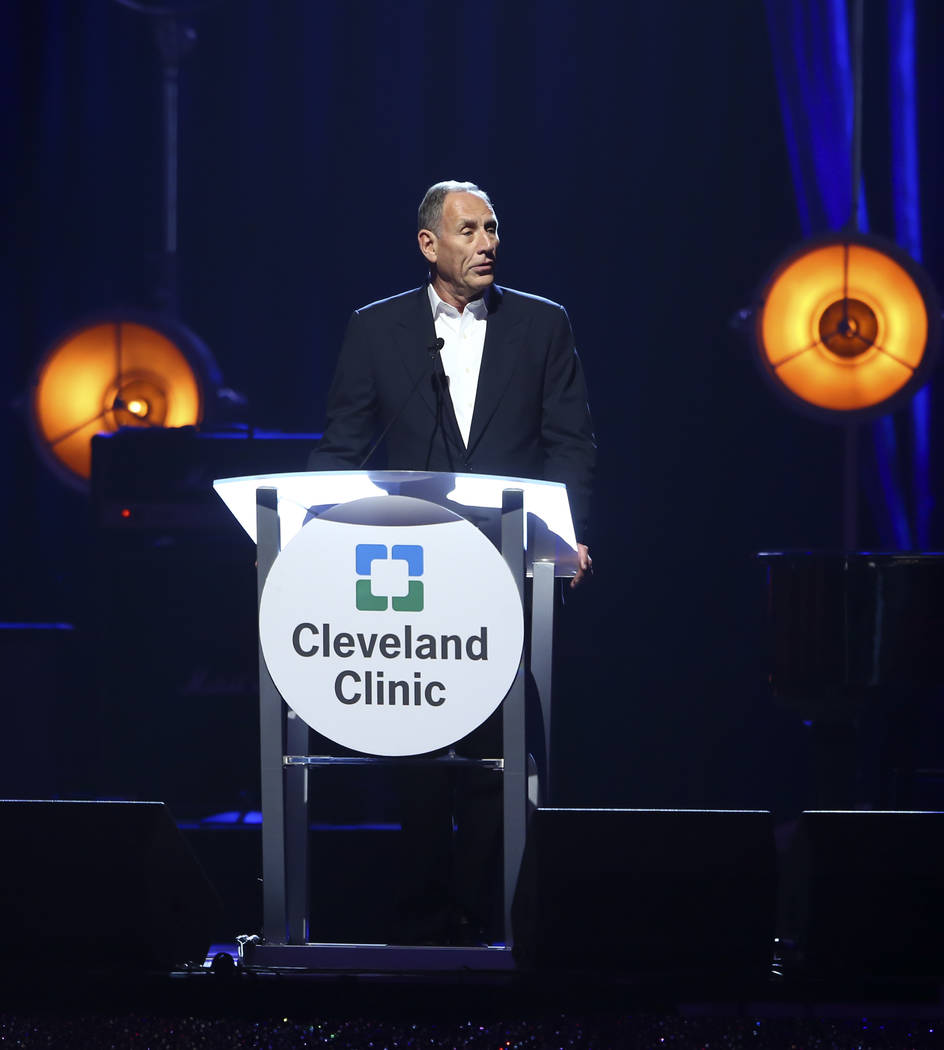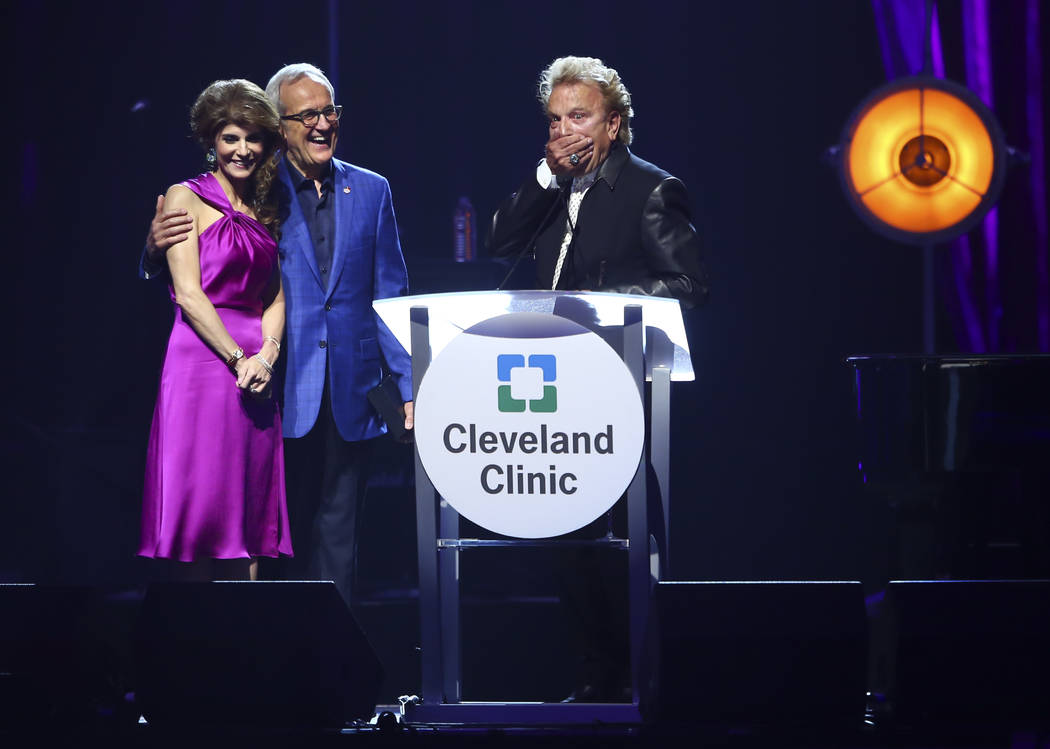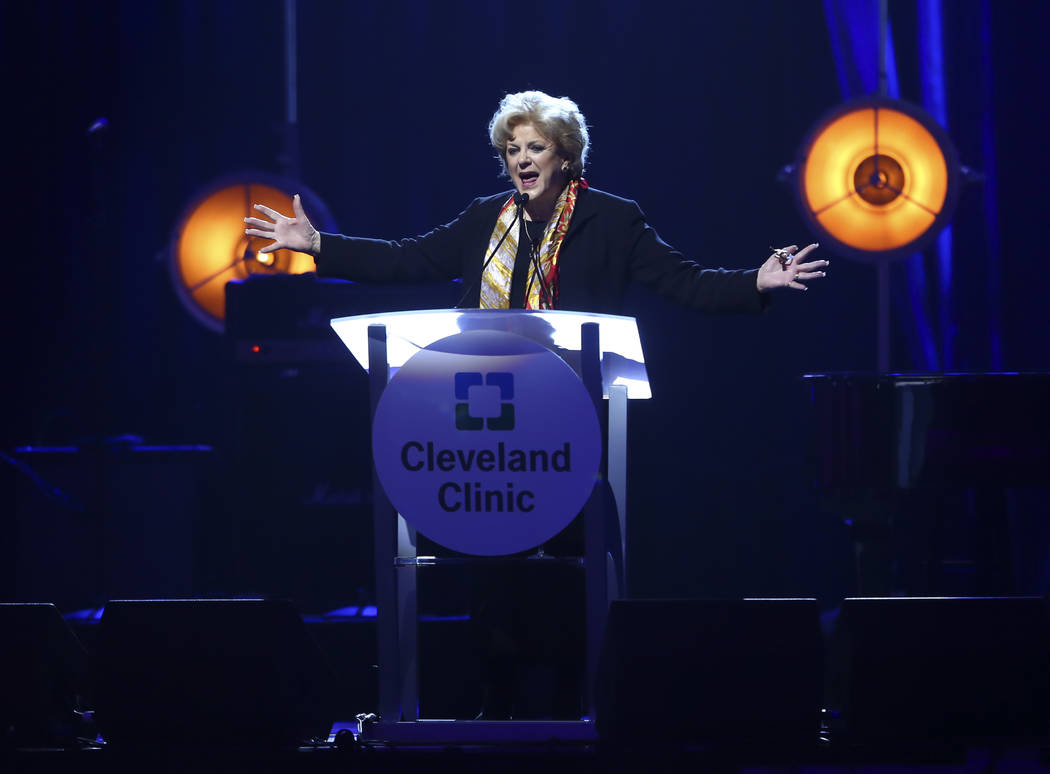 Ronald Perelman kissed Steve Wynn on both cheeks when he took the stage Thursday night as the guest of honor at the 21st annual Power of Love gala.
"First of all, Steve, that's the nicest you've ever been to me," Perelman joked about Wynn's introduction before receiving an award during Keep Memory Alive's gala at the MGM Grand Garden Arena.
From the stage … #RonPerelman is lauded by #SteveWynn #PowerOfLove @MGMGrand pic.twitter.com/HwKa1PvfAp

— John Katsilometes (@johnnykats) April 28, 2017
Local celebrities, community leaders and luminaries gathered for the annual event, which raises funds to benefit the Cleveland Clinic Lou Ruvo Center for Brain Health.
Perelman, chairman and chief executive officer of MacAndrews & Forbes Inc., received the gala's highest honor for his longstanding philanthropy in the arts, education and medical research.
He told the audience how he first came into contact with the Cleveland Clinic; his then-90-year-old father was shopping for a clinic to perform his bypass surgery and asked three clinics what their fatality rate was for 90-year-olds.
"He picked the Cleveland Clinic, and he lived," Perelman said.
Million-dollar surprise
Former tennis champion Andre Agassi, founder of the public charter school Andre Agassi College Preparatory Academy, received the event's Community Leadership Award.
Agassi responded to the award by pledging a $1 million donation to the Ruvo Center, to much audience applause.
During his speech, Agassi looked out at the crowd and spoke of the support center founder Larry Ruvo and his wife, Camille, have given him over the years in pursuing philanthropic endeavors in support of education.
"They've been there with me every step along the way, sometimes next to me, sometimes behind me, pushing me a little bit. Quite often I've found them under me, giving me their shoulders to stand on, and I can't thank you enough for that," he said, just before announcing that he and wife, Steffi Graf, were making a $1 million donation to Keep Memory Alive.
After the speech, Ruvo embraced Agassi, and came to the microphone."He went way off script," Ruvo said, while thanking Agassi and Graf.
"Told you he was a hometown hero," Ruvo said to the crowd. "Andre, somehow I know we'll always remember this night."
The inaugural Caregiver Award was presented to Siegfried Fischbacher for his steadfast support of his partner, Roy Horn, while Horn recovered from the infamous white tiger attack during a 2003 show at The Mirage.
Fischbacher talked about the nature of caregiving. "A caregiver is never alone. There are many people that make a caregiver feel supported because their caring touches the hearts of many," he said.
The sparkling, glowing multicolored decorations inside the arena were created by Frank Gehry, the architect who designed the Ruvo Center.
Attendees included Cleveland Clinic CEO and President Dr. Toby Cosgrove, former Oakland Raiders quarterback Jim Plunkett, Wynn Resorts CEO Steve Wynn and television and radio host Larry King.
Gala guests enjoyed a gourmet dinner prepared by renowned chefs Michael Mina and Wolfgang Puck. The menu was paired with four wine glasses; wait staff were at the ready for refills.
Rock star Jon Bon Jovi was on hand to provide the evening's musical entertainment; Gwen Stefani was slated to perform but canceled because of a ruptured eardrum. The crowd was in for a surprise, though, as singer Jennifer Hudson took the stage toward the end of the evening.
She is just terrific. #JenniferHudson #PowerOfLove @MGMGrand pic.twitter.com/IAfZCDQvnG

— John Katsilometes (@johnnykats) April 28, 2017
The gala also included a silent and live auction, with lavish items including a meet and greet with Lady Gaga, an elaborate Steinway Grand Piano delivered by famed singer Andrea Bocelli that brought $650,000, and a surprise auction item from Mina and Puck: A dinner for 30 people in the winning bidder's home.
Ruvo, who founded of the center named for his father, hosted an informal dinner in 1995 nearly a year after his father's death by Alzheimer's. Friends contributed unsolicited funds, and the event and a nonprofit organization were born. The Lou Ruvo Center opened in 2010.
Keep Memory Alive, the nonprofit organization that presents the gala and exclusively supports the Ruvo Center, was created to bring awareness and raise funds for the research, management and treatment of brain disorders.
"We've learned more about how the brain works in the past 20 years than in all of history," Cosgrove said during the event.
Contact Brooke Wanser at bwanser@reviewjournal.com. Follow @Bwanser_LVRJ on Twitter.