BalanceVille art car rides high above First Friday — VIDEO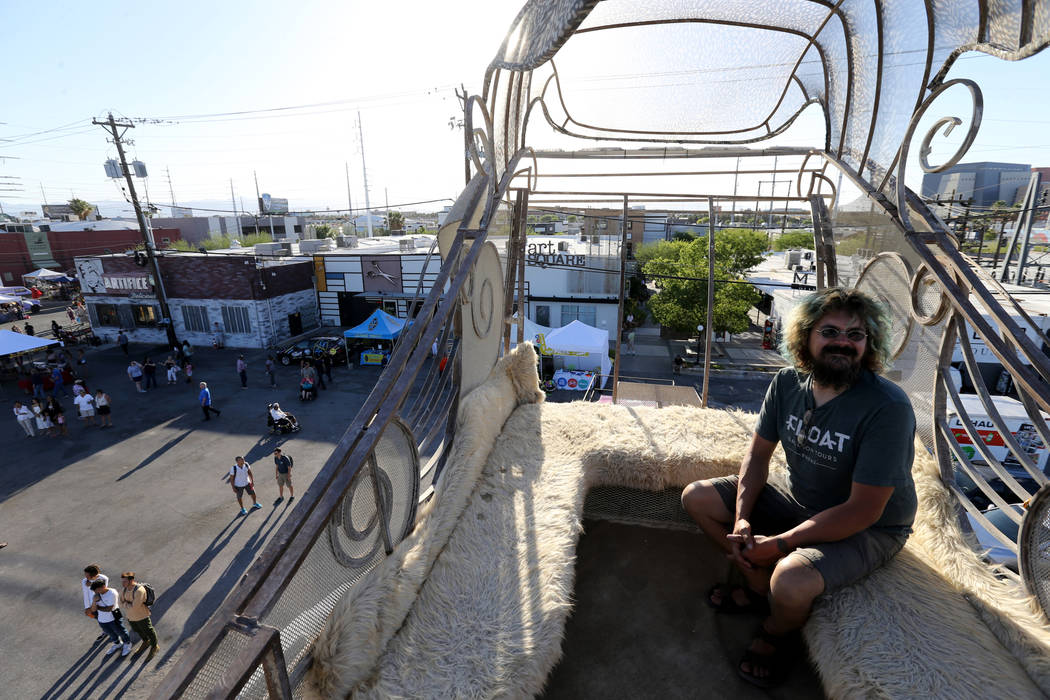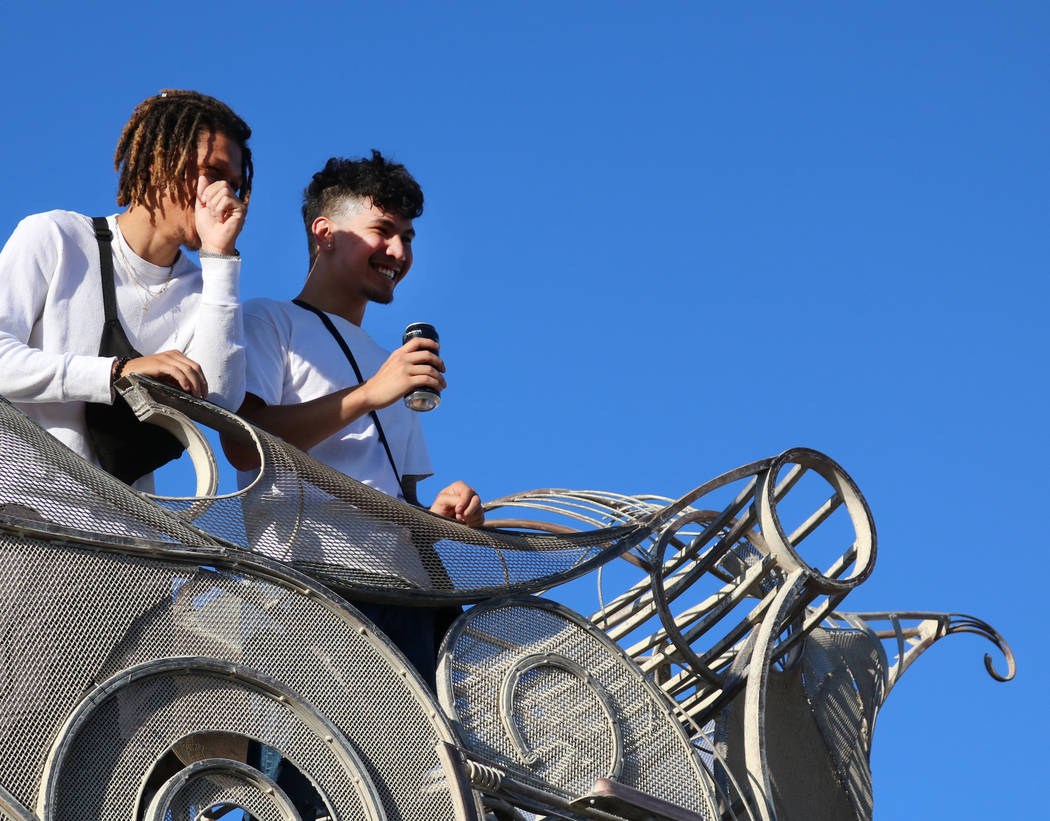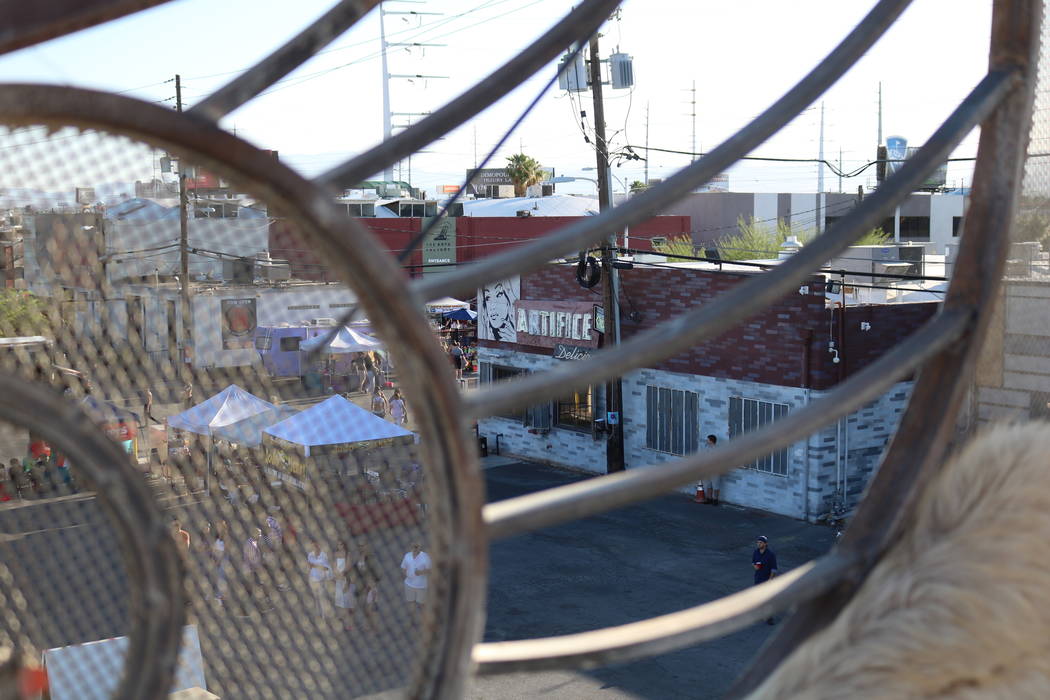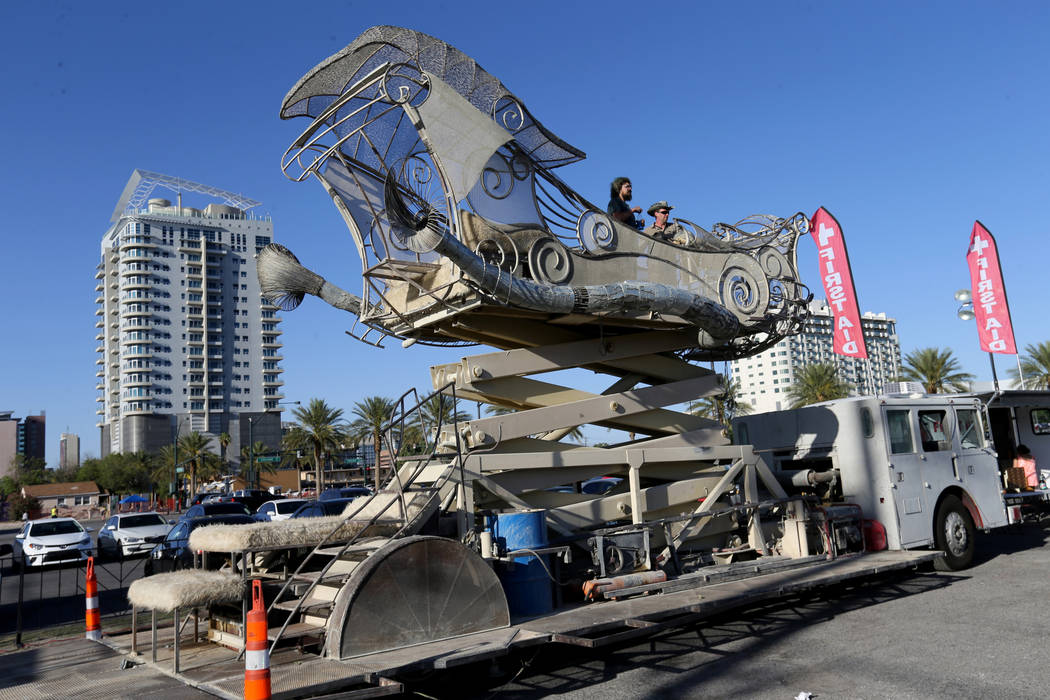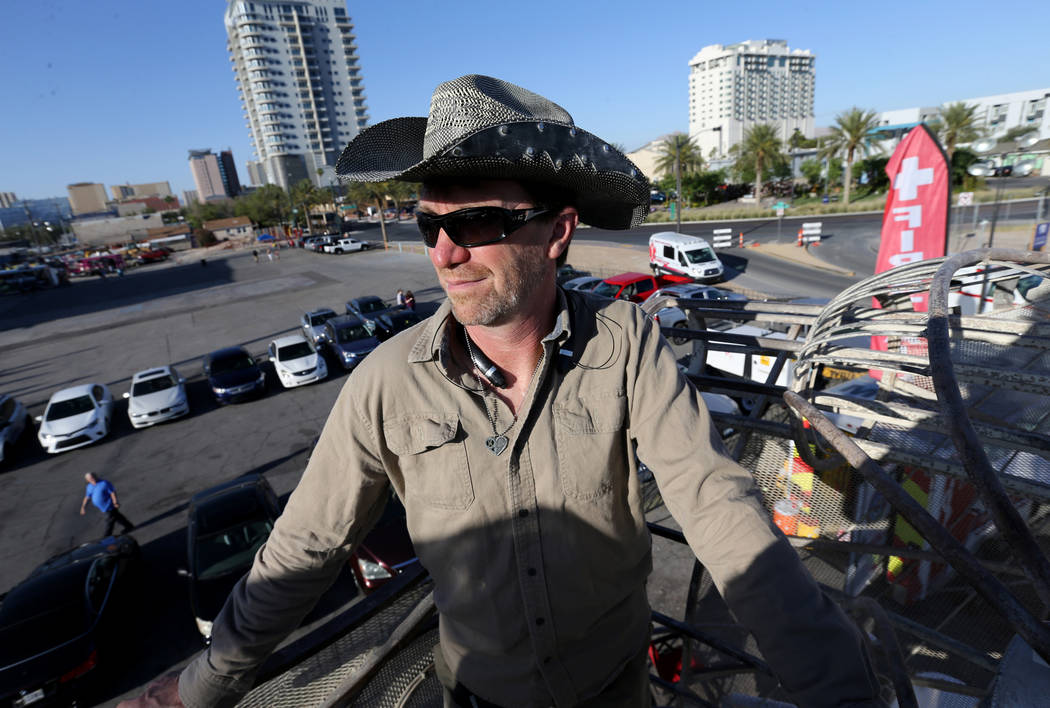 First Friday attendees got a chance to check out the BalanceVille art car in the Arts District of downtown Las Vegas Friday night.
The art car, which can ascend 50 feet into the air on a hydraulic lift was on display to promote the upcoming Intergalactic Art Car Festival on Saturday, June 9.
The festival will feature a parade on a closed section of the Strip followed by a party in the Llama Lot in downtown Las Vegas.