'Homecoming' brings Celtic Woman back to Las Vegas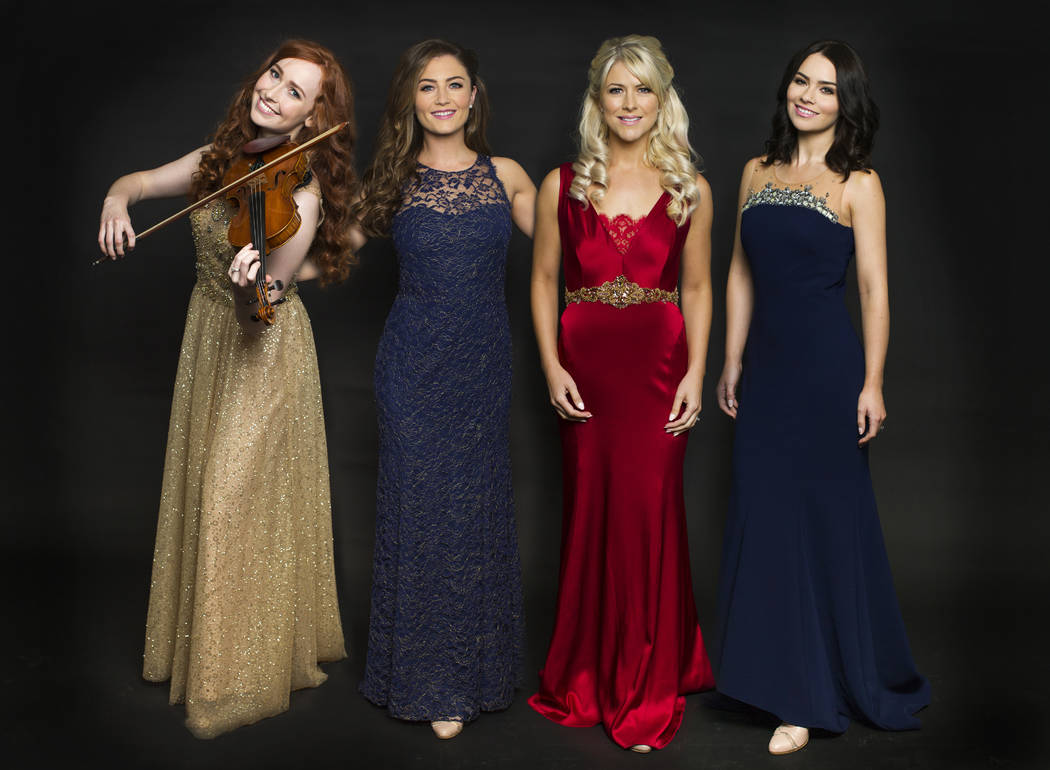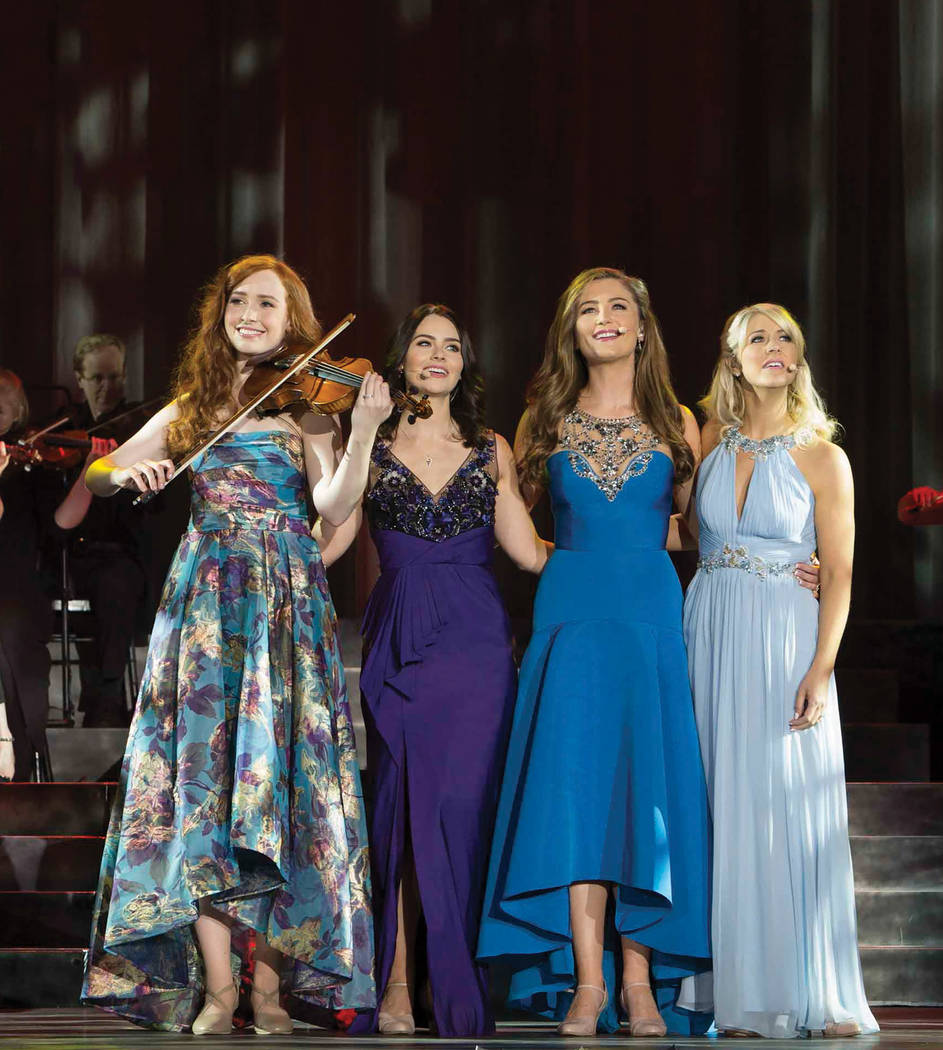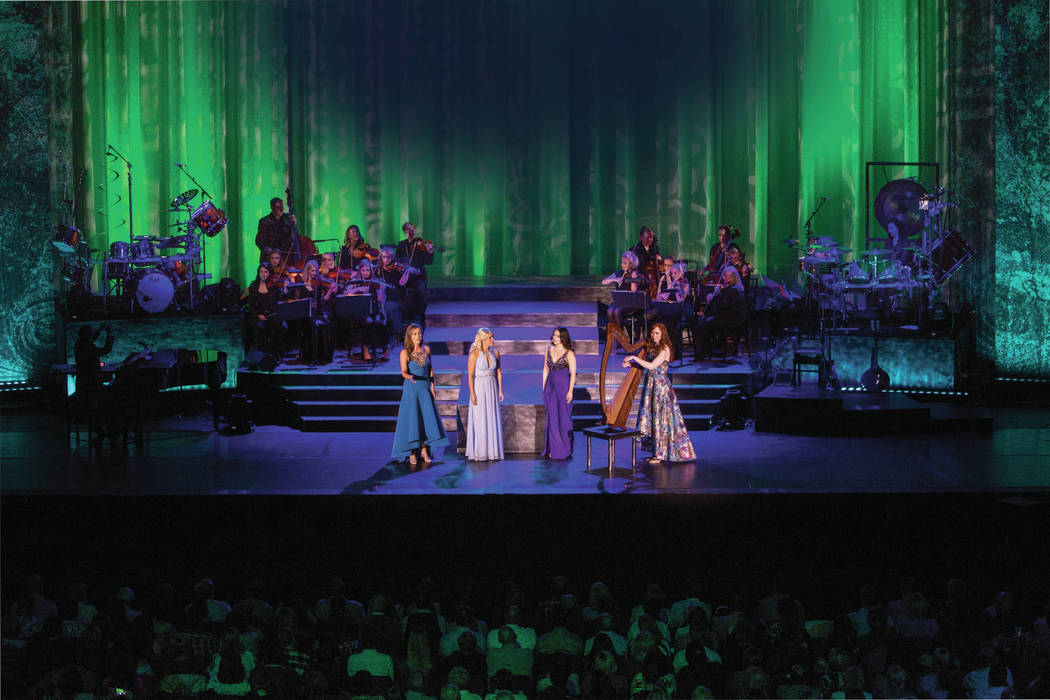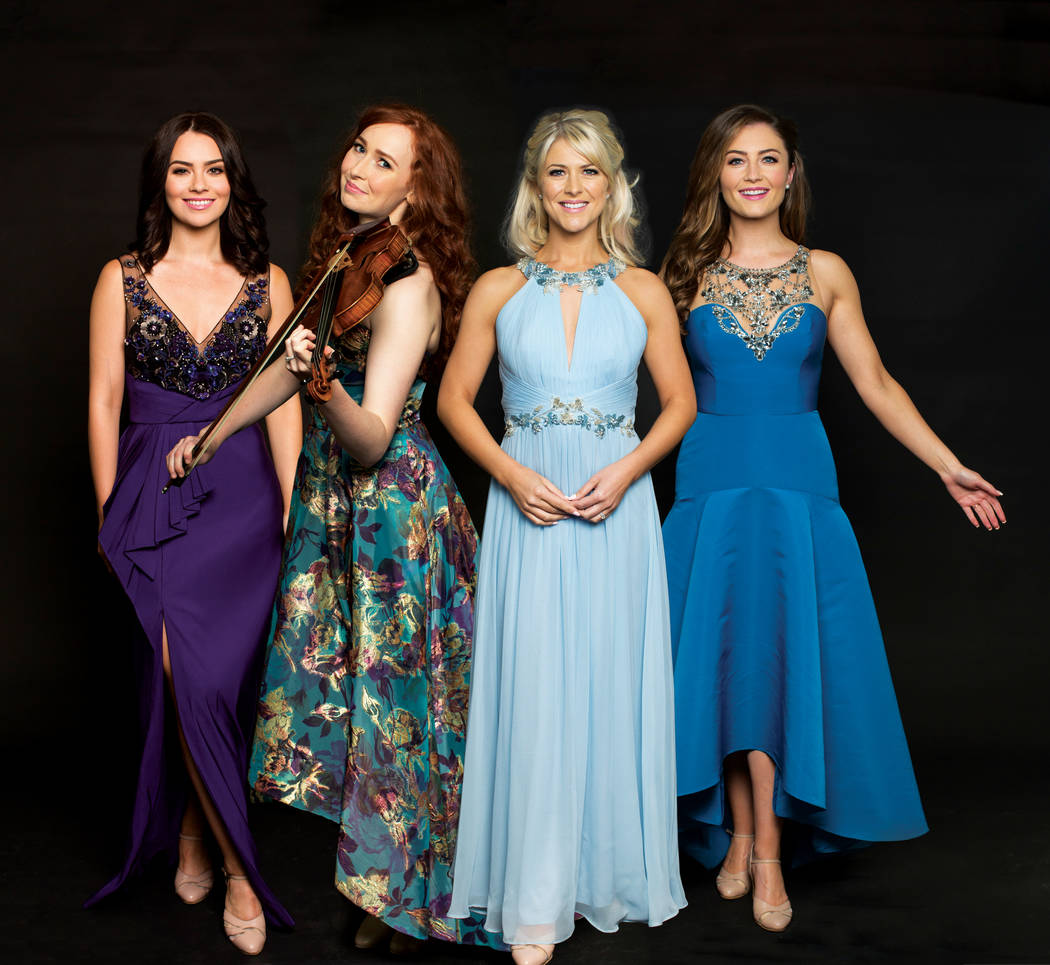 Talk about your epic road trips.
This one started March 1 in Florida — and doesn't end until mid-June in the Chicago suburbs.
But for the four central members of Celtic Woman — singers Mairead Carlin, Susan McFadden, Eabha McMahon and violinist Tara McNeill — plus more than a dozen fellow performers joining them on stage, it's just part of the gig.
Celtic Woman's "Homecoming" tour brings them all to The Smith Center's Reynolds Hall on Sunday afternoon.
"This is definitely a very hard schedule for everyone," admits violinist McNeill, who also plays harp during the "Homecoming" tour. "It's probably the toughest Celtic Woman has had yet."
But nobody's complaining.
"It's funny what an audience can do," McNeill says in a telephone interview from somewhere on the road. (Somewhere in Arizona, judging by the tour itinerary.) "We may be tired at different times, but whenever we get on stage, we're feelin' fresh again."
Besides, for McNeill, performing with Celtic Woman definitely qualifies as living the dream.
The newest member of the Irish group — which was formed in 2004, in the wake of "Riverdance's" success, to further spread the gospel of Irish music and culture — McNeill joined Celtic Woman two years ago.
But "I had been watching Celtic Woman for years, growing up," she notes, describing it as "my dream job. If someone had asked me, 'If there's one thing you wish you could do,' I would have said Celtic Woman."
Not only did she admire the group's "mixture of classical and Irish traditional music, even musical theater," McNeill cites their status as "role models as well."
So, while she was studying music — and winning multiple awards along the way — McNeill "really felt I would belong."
Before becoming Celtic Woman's resident violinist, McNeill performed with Ireland's RTE Concert Orchestra and Ulster Orchestra, touring internationally as a member of Camerata Ireland — and as a singer and solo violinist with the group Aruna.
She was part of a string quartet accompanying Josh Groban during an appearance on an Irish talk show — and a member of the string section backing Bono during an Amnesty International charity concert in Dublin.
Most prophetically, McNeill appeared — playing the harp — on Celtic Woman's 2015 TV special "Destiny."
Now that she has fulfilled her perceived destiny by joining Celtic Woman, "it's where I was meant to be," McNeill says.
Even with the 4 a.m. arrivals at their various tour destinations. (The "Homecoming" tour has three tour buses and two trucks to transport the show to its destinations.)
Although McNeill is front and center on violin for most of the show, she plays harp — "a lovely addition to the show," she says — during the traditional Irish tune "Danny Boy" and the classical crossover hit "Time to Say Goodbye."
Her favorite number, however, takes place in the show's second half: a violin solo performing "For the Love of a Princess," from James Horner's Oscar-nominated score for 1995's "Braveheart."
Sure, it's Scottish, not Irish, but it's a chance to "do what I love most," McNeill says. "Classical, with a Celtic twist."
Celtic Woman: By the numbers
■ Formed:2014
■ PBS debut: 2015
■ Current North American tour: 90 cities in 109 days
■ Days off during current tour: 18
■ Albums: 12
■ Albums that have reached No. 1 on Billboard's World Albums chart: 12
■ DVDs: 9
■ PBS specials: 9
■ Album sales: More than 10 million
■ Countries where Celtic Woman CDs have gone platinum:9
■ Times Billboard has named Celtic Woman No. 1 World Albums Artist: 6
■ Celtic Woman tour audiences:More than 4 million in 24 countries
Source: Celtic Woman
Contact Carol Cling at ccling@reviewjournal.com or 702-383-0272. Follow @CarolSCling on Twitter.