Ideas take center stage at Las Vegas Book Festival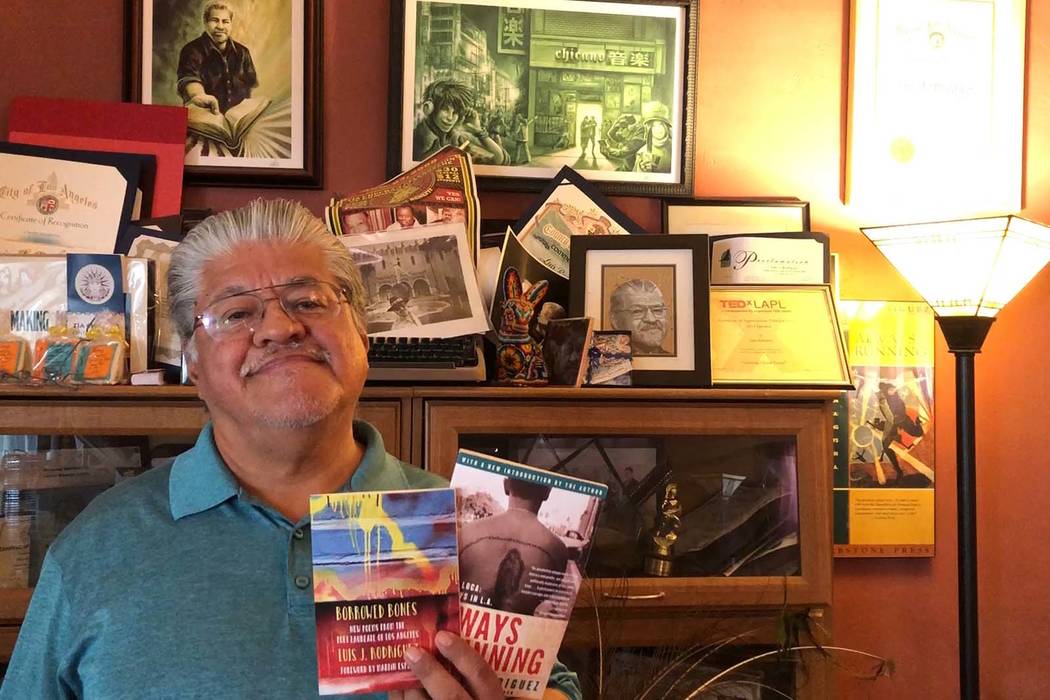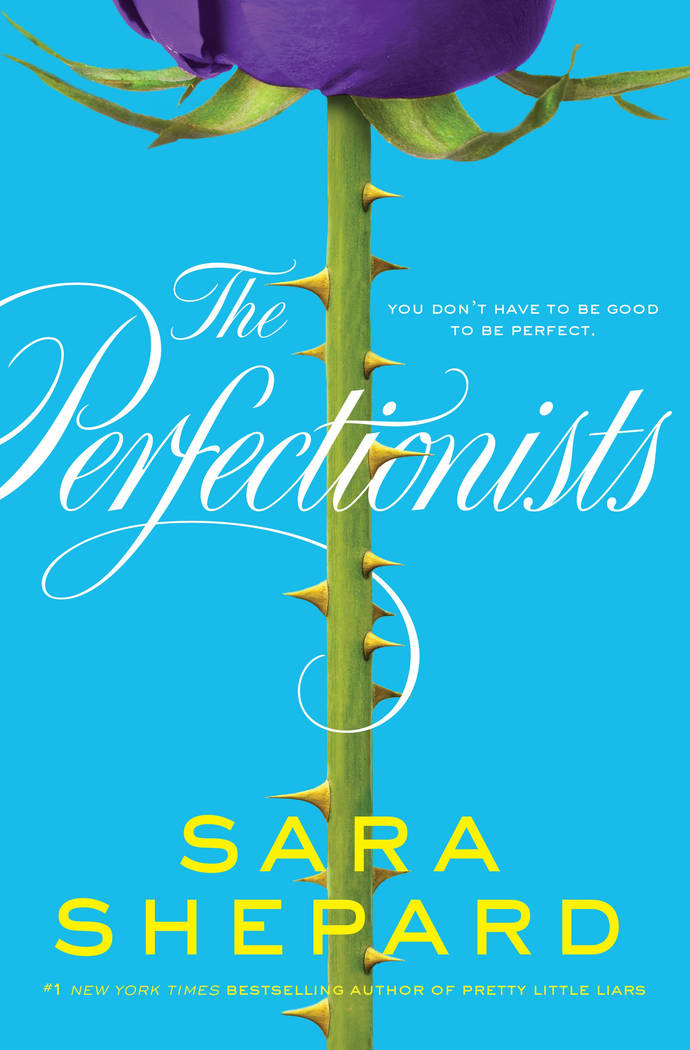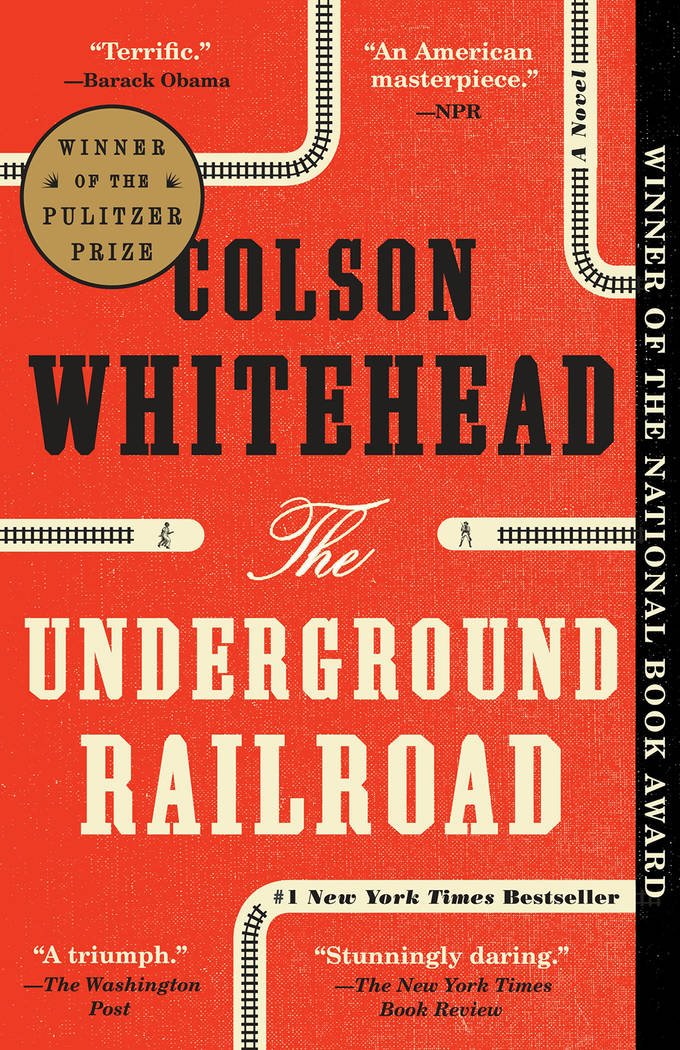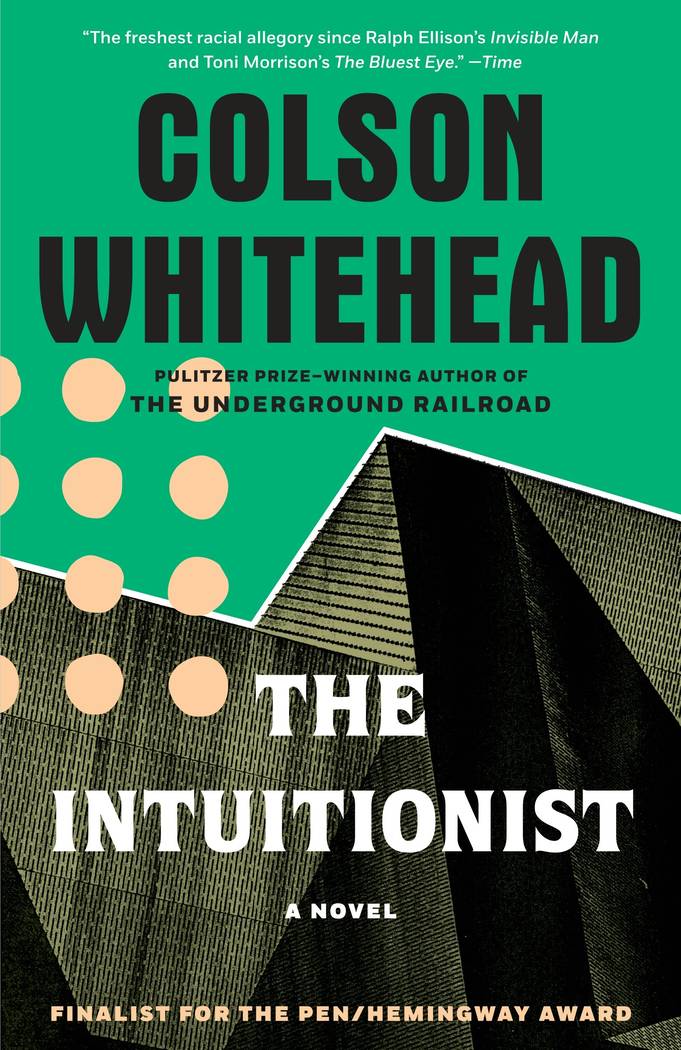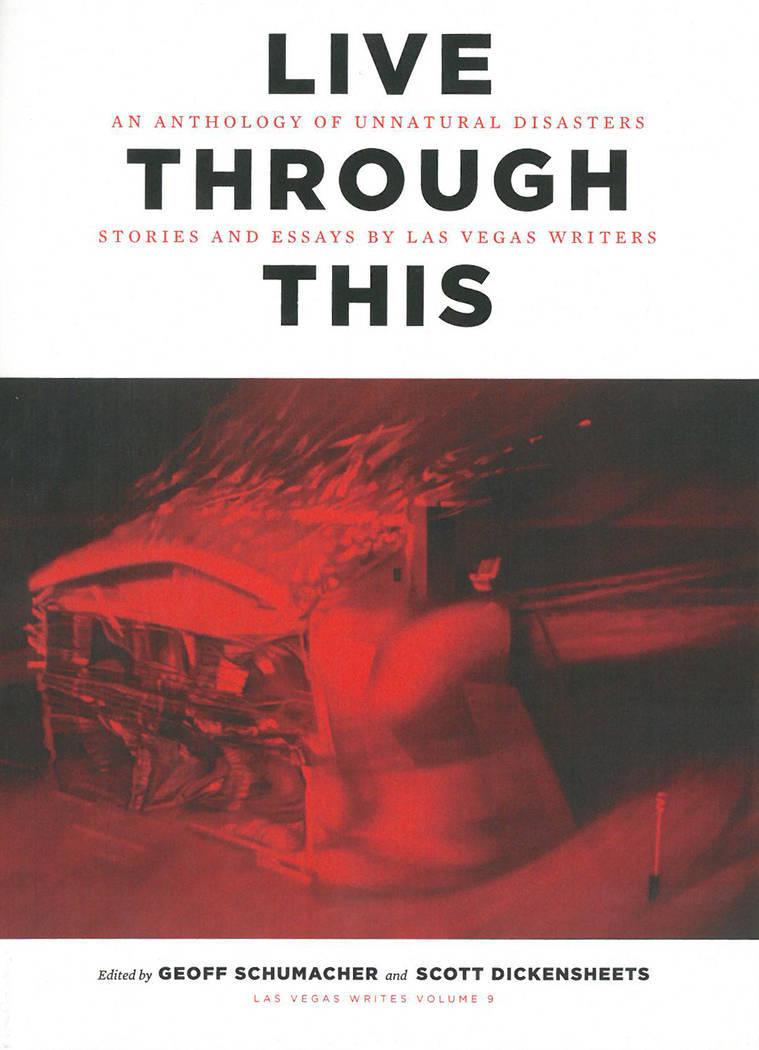 Sure, it's about books. Lots and lots of books.
But the Las Vegas Book Festival could just as well be named the Las Vegas Ideas Festival, because it's ideas — conveyed through the written, spoken, illustrated and sung word — that the gathering really is about.
The 17th annual edition of the festival returns to the Historic Fifth Street School, 401 S. Fourth St., on Saturday. This year's free, family-friendly event will feature three keynote speakers and dozens of workshops, performances, panel discussions, children's programs and activities revolving around the printed word in all of its incarnations.
The festival also will honor UNLV creative writing professor Douglas Unger, a longtime Southern Nevada author and teacher, and Clark County high school students via the annual Spark! poetry competition. In addition, a "Las Vegas Book Festival After Dark" program will include Nnedi Okorafor, a best-selling novelist whose work includes Marvel's "Black Panther" comics.
This marks the second year that the former Vegas Valley Book Festival has been branded as the Las Vegas Book Festival, and guests may notice a few other subtle changes this year, says Ally Haynes-Hamblen, director of the city of Las Vegas' Office of Cultural Affairs, one of the producers of the event.
More support staff. Smoother traffic flow. A printed program ("We heard resoundingly from our festival attendees that they want a printed program in hand," Haynes-Hamblen says). Music performances all day in the music tent. Even extended festival hours, from 9 a.m. to 6 p.m.
The mix of offerings remains deliberately diverse, with panel discussions covering topics from sports journalism to immigration.
Really, Haynes-Hamblen says, the festival is "not just (about) books. For us, it's really about literacy and sharing ideas and putting together a forum where people have a conversation about things that are happening in their world and their lives. And I think there's huge value in that."
All events are free and open to the public. For information, visit lasvegasbookfestival.org.
Keynote speaker Colson Whitehead, "Revisiting the Underground Railroad" (4 p.m., Auditorium)
Colson Whitehead says his novels invariably begin with what-ifs. For his most recent best-seller, "The Underground Railroad," the what-if could have come from a confused schoolkid in history class: What if the Underground Railroad were an actual underground railroad?
In his novel — which has been honored with awards including the National Book Award, the Pulitzer Prize and even the Arthur C. Clarke Award for science fiction — that kernel of possibility becomes an exploration of slavery, racism and civil rights.
While Whitehead's work often deals in realistic themes — his novel "Sag Harbor" revolves around African-American kids summering in the Hamptons — he also feels at home exploring themes that are a bit on the oddball side, from post-zombie apocalypse cleanup ("Zone One") to a mystery featuring an elevator inspector ("The Intuitionist").
"I grew up reading horror and science fiction and fantasy, so it seemed natural to have that in my tool kit when I was writing ("The Underground Railroad"), he says.
Effectively melding realism with fantasy can be a challenge, he adds. "So you draw upon what you've learned in your previous outings."
A literal underground railroad is "a big fantastical element, so how do you root it in your reality? I think someone like Gabriel Garcia Marquez, his brand of magical realism, provides an example of how to talk about life in a realistic way but also have fantastical components as part of the story."
Keynote speaker Sara Shepard, "Cyberbullying and 'Pretty Little Liars' " (11 a.m., Auditorium)
Sara Shepard's fans may have discovered her through her best-selling series of novels, which includes "Pretty Little Liars" and "The Lying Game."
But they also may have discovered her through the mega-popular television adaptations of those series, something that Shepard acknowledges she still finds "so crazy." But, she says, the success of the books and the TV series they've spawned probably is due as much to "great timing" than any master plan she could have devised.
"I think, especially for 'Pretty Little Liars,' the subject matter was really good timing for what was going on in the world with teenagers as far as texting and social media becoming so popular and cyberbullying coming on the scene," Shepard says.
Also, she says, "at the time, I don't know if there really was a thriller series of (young adult) novels that was current, and it was just good timing for all of it."
A third series, "The Perfectionists," is being readied for TV. In the meantime, Shepard also continues to write thrillers aimed at an adult audience.
The difference between her adult and young adult books? "In my adult books, I feel like I don't have to be a voice of reason. I don't have to be, like, 'This is a teachable moment.' I feel I can just be more entertaining, and characters can make really bad decisions without me feeling, 'Oh, man, there needs to be a lesson here.' "
She laughs. "As adults, you guys are making decisions. You don't need me as a guide."
Keynote speaker Luis J. Rodriguez, "An Afternoon With Luis Rodriguez" (2:30 p.m., Auditorium)
Luis J. Rodriguez has worked in just about every literary medium — short of, maybe, skywriting — creating award-winning works of fiction and nonfiction, journalism, poetry and children's literature.
But the medium that he finds most satisfying is the simple connection created when he meets with high school students, just as he plans to do while visiting Las Vegas for the book festival.
For that, credit his own youth, made up of both gang life — his memoir, "Always Running: La Vida Loca, Gang Days in L.A.," is realistic enough to often be challenged when read in schools — and a life-changing discovery of the power of words.
"I loved reading," he says. "I was a gang member and drug addict. I was homeless for a brief period of time, and my rescue was the library, the downtown Los Angeles library. I lived there. I read those books."
John Steinbeck, Ray Bradbury, Malcolm X, "everything I could," Rodriguez says. "I think I got the idea I could write just because I loved all of those books."
Rodriguez added poetry to his literary arsenal after attending a poetry reading at the age of 18. "That reading changed my life," he says. "There were three amazing poets, African-American and Puerto Rican and Chicano, and they grabbed me by the throat. The words. The language. The rhythm."
He also is a longtime community and urban peace activist who even ran in California's gubernatorial primary in 2014. Rodriguez considers his social justice and political activism not separate from his writing, but a part of it.
If a writer chooses to not become involved in politics, "that's fine if that's what you want to do," he says. "But I'm compelled to speak out in other (literary) forms."
Contact John Przybys at jprzybys @reviewjournal.com or 702-383-0280. Follow @JJPrzybys on Twitter.
A few highlights …
In addition to the keynote speakers, the Las Vegas Book Festival will offer programs, discussions, workshops and performances throughout the day, all of which are free and open to the public.
Programming on Saturday will take place at venues in and around the Historic Fifth Street School. For a full schedule, visit lasvegasbookfestival.org. Here are a few of the scheduled presentations.
9 a.m. — "Adventure, Chills and Thrills, Sci-fi and Horror Stories from Las Vegas Authors" with Mercedes M. Yardley, Katie Salidas, Mathew Kaufman and Tim Chizmar (Inspired Tent)
9:30 a.m. — "Welcome to Our Worlds: Young Adult Sci-fi & Fantasy" with Adrianne Finlay, Alexandra Monir, Axie Oh and Scott Westerfeld (Empowered Tent)
10:15 a.m. "On Im/Migration: How Do We Define Home?" with Derek Palacio and Joe Milan Jr. (Room 125)
10:45 a.m. — "Lyric Versus Lyric Workshop" with Brian Laidlaw (Conference Room 140)
11 a.m. — Performance by Lisa Loeb (Discovery Tent; also at 3 p.m.)
11:30 a.m. — Reading of "Harlem's Little Blackbird" by author Renee Watson (Imagination Tent)
11:45 a.m. — "Middle Matters: Middle Grade Stories for Everyone" with Elly Swartz, Mae Respicio, Mari Mancusi and Jonathan Auxier (Inspired Tent)
11:45 a.m. — "You Can't Have One Without the Other: Politics, Pop Culture and Democracy Today" with Todd Felts, Carina Chocano, Tom Carson and Hanif Abdurraqib (Poetry Pavilion)
Noon — "Imagine!" with illustrator Raul Colon (Engaged Tent)
Noon — "Sin City Moguls: Larger-than-life Lives" with John L. Smith, Geoff Schumacher and William Rempel (Room 125)
Noon (approximately) — An appearance by Chance, the Vegas Golden Knights' mascot.
12:30 p.m. — "What My Teacher Taught Me: Celebrating Douglas Unger" with Douglas Unger, Ernie Wang, Vu Tran, Paula Saunders, George Saunders, Sorayya Khan, Maile Chapman and Brittany Bronson (Auditorium)
1 p.m. — Spark! youth poetry competition and awards with Clark County Poet Laureate Vogue Robinson (Poetry Pavilion)
1:15 p.m. — "Sports Journalism in Las Vegas" with Don Logan, Bill Bradley, Jeff Motley, Bryan Salmond and Justine Gubar (Room 125)
1:45 p.m. — "Things Just Got Real: Young Adult Contemporary Fiction" with Kasie West, Renee Watson, Nicole Maggi and B.T. Gottfred (Empowered Tent)
2:30 p.m. — "There's Always Some There There: Writing About Place" with Joshua Wheeler, Claire Vaye Watkins and Joshua Baldwin (Room 125)
3:15 p.m. — "Poetry with Parents: Family-writing Workshop" with Jessica Russell (Conference Room 140)
7:30 p.m. — Las Vegas Book Festival After-Dark: "The Pioneering of the Self in All Spaces: AfroFuturism and the Black-Body-Psyche Unbound" with Nnedi Okorafor, Gregory Tate and Ingrid LaFleur (Auditorium)
Las Vegas writers focus on 'unnatural disasters'
Also available at the Las Vegas Book Festival will be the ninth volume in the festival's annual Las Vegas Writes series, "Live Through This: An Anthology of Unnatural Disasters: Stories and Essays by Las Vegas Writers" (Huntington Press, $13.95).
While the Route 91 Harvest massacre "was definitely on our minds" in choosing this year's theme, contributing writers weren't required to address it, says Geoff Schumacher, the book's co-editor.
"When you think of natural disasters, you don't think of Las Vegas," he says. "You think of natural disasters as hurricanes, which we don't have. You think of tornadoes, and we don't have those. You think of landslides, which we don't have. So we're kind of protected from natural disasters.
"But when you think of unnatural disasters, maybe one of the first things you think about is Las Vegas," Schumacher adds.
So, the collection includes an eerie short story about a baseball game that'll never see its final out, a could-have-been look into the lives of Virginia Hill and Bugsy Siegel and a peek into a nuclear-era bunker, as well as accounts of more personal, closer-to-home conflicts.
The anthology will be on sale during a book launch and author conversation event at 7 p.m. Thursday at the Clark County Library Theatre, 1401 E. Flamingo Road. The event is free and open to the public. It also will be available for purchase during the festival Saturday.