Meow Wolf plans expansion to proposed Area 15 in Las Vegas
January 20, 2018 - 4:00 pm
Updated January 20, 2018 - 11:44 pm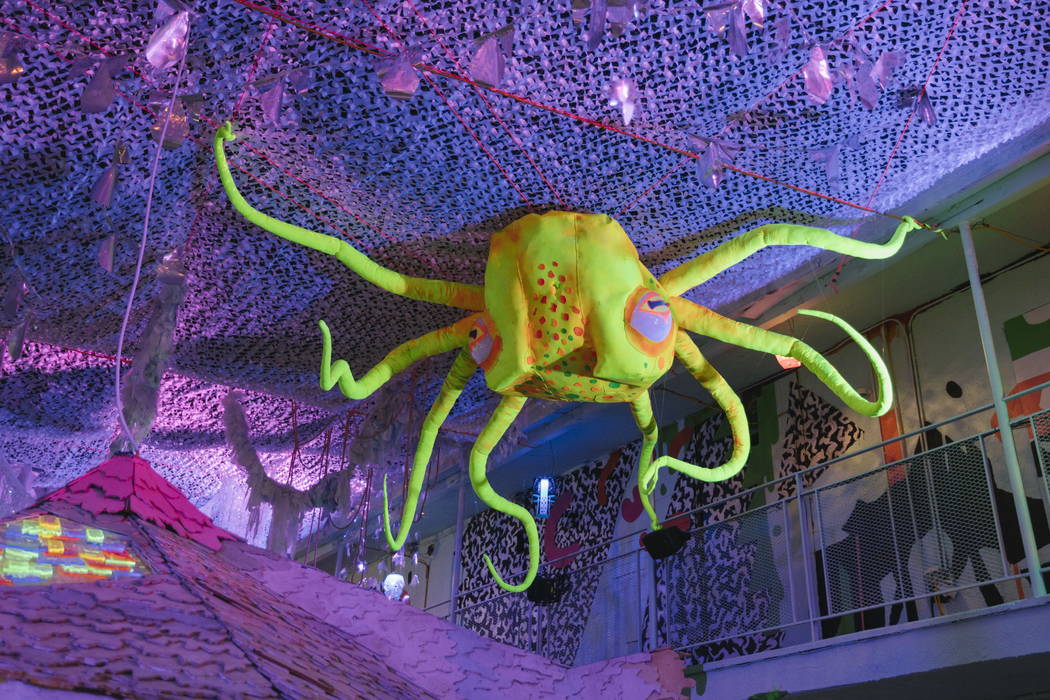 Meow Wolf first checked into Las Vegas at 2017's Life is Beautiful, where the New Mexico-based arts and entertainment group took over the festival's annual Art Motel installation.
Now, Meow Wolf plans to take up permanent residence in Las Vegas as an anchor tenant at the proposed Area 15 retail and entertainment complex behind Palace Station, at Sirius Avenue and Rancho Drive. The center — which will blend interactive experiences, themed events, art installations, bars and nightlife — is expected to open in 2019.
The Meow Wolf exhibition will feature a 40,000-square-foot immersive art experience keyed to Las Vegas — and worlds beyond. That's double the size of the group's original space in Santa Fe, "House of Eternal Return," which transformed a defunct bowling alley purchased by "Game of Thrones" creator George R.R. Martin.
"The people of Las Vegas have a treat coming their way," Martin stated in a news release, noting how "hundreds of thousands of visitors have explored 'House of Eternal Return' in Santa Fe and thrilled to its unique blend of mystery, fantasy and fun." At Area 15, he added, Meow Wolf artists "will show us new wonders, new terrors, and new beauties in a new city, for all those who dare to follow."
The Area 15 project is Meow Wolf's second recently announced expansion, following news of a new permanent exhibit in Denver. For more details and pre-sale tickets, visit vegas.meowwolf.com.
Contact Carol Cling at ccling@reviewjournal.com or 702-383-0272. Follow @CarolSCling on Twitter.