Art, shopping, superheroes inspiration for Las Vegas attraction
January 18, 2018 - 5:55 pm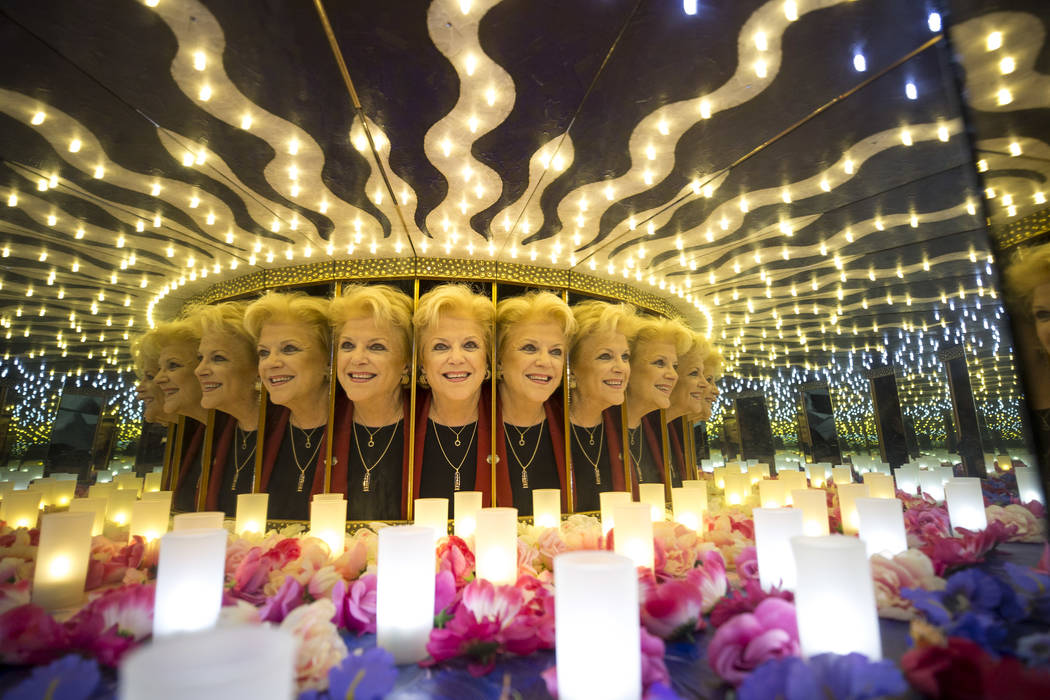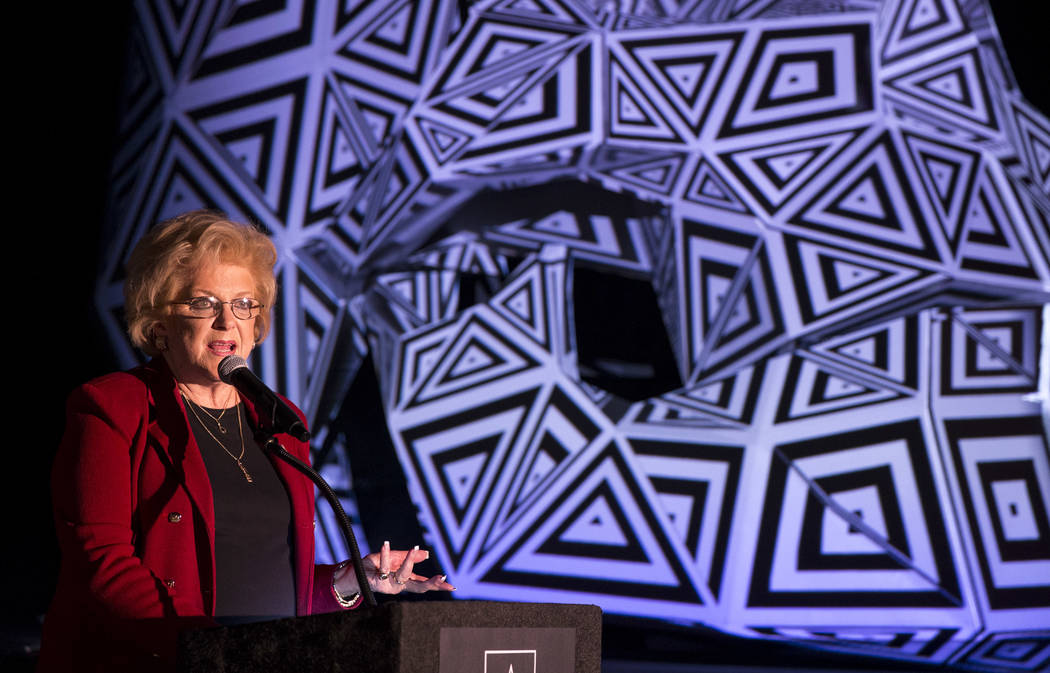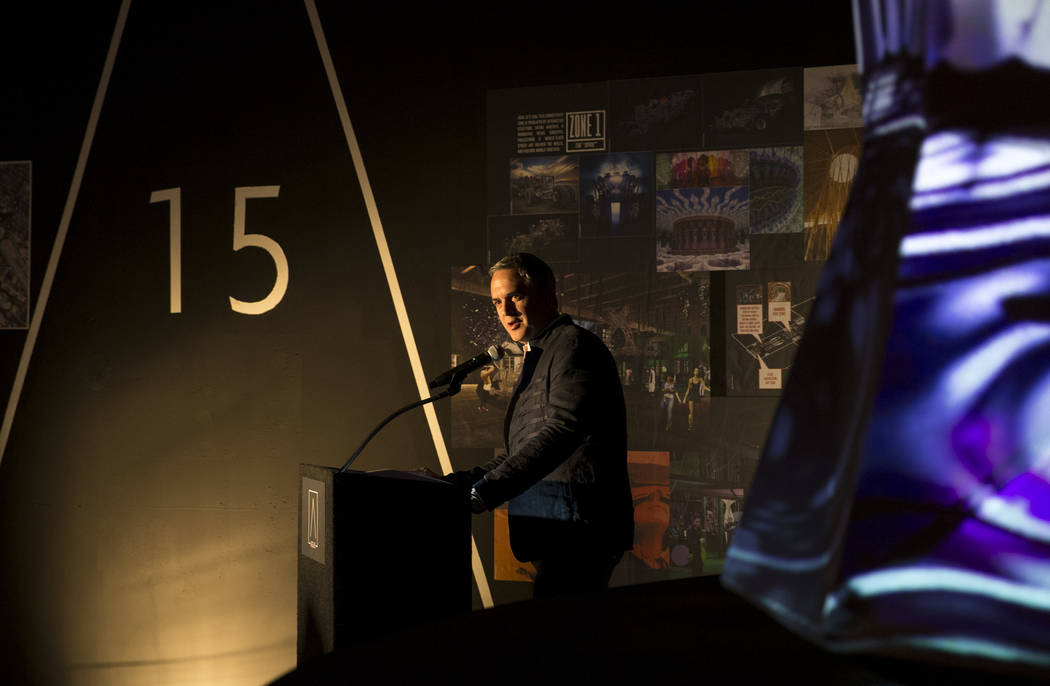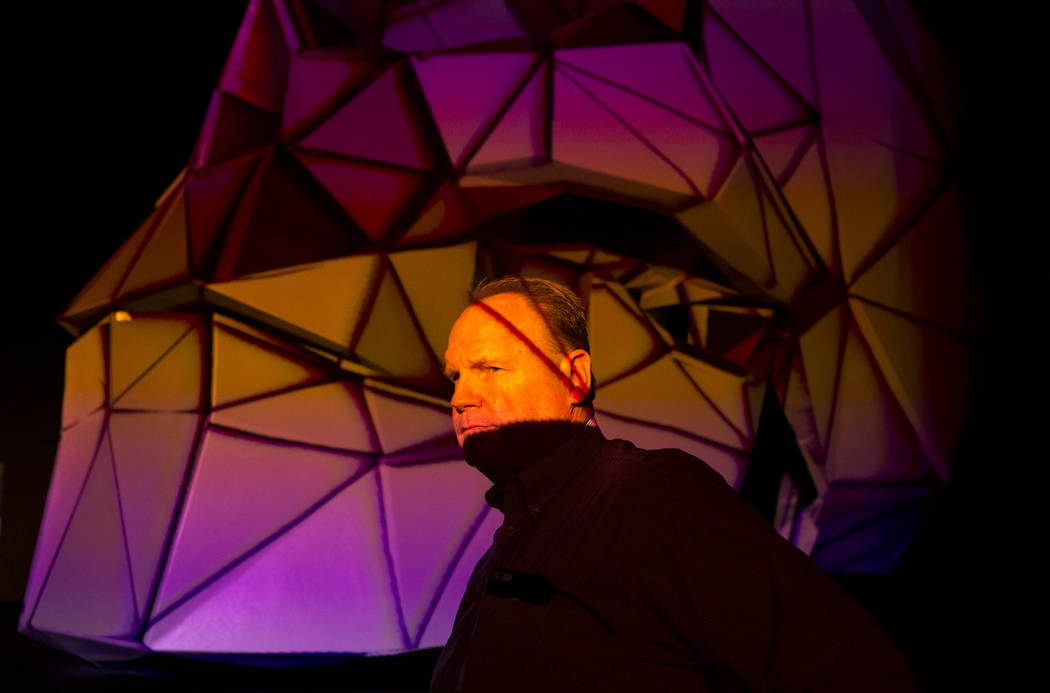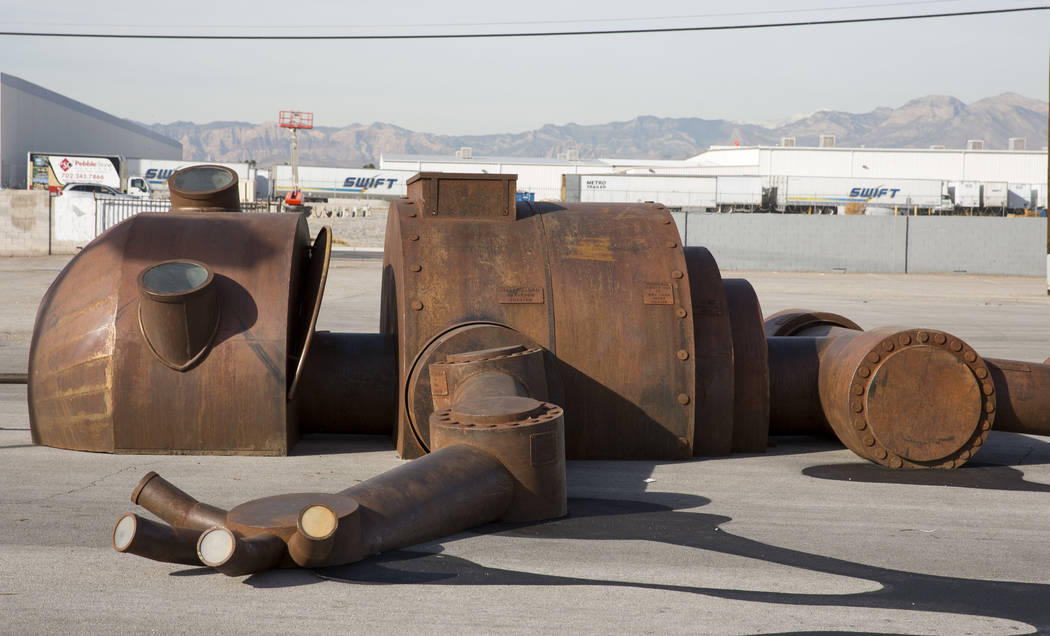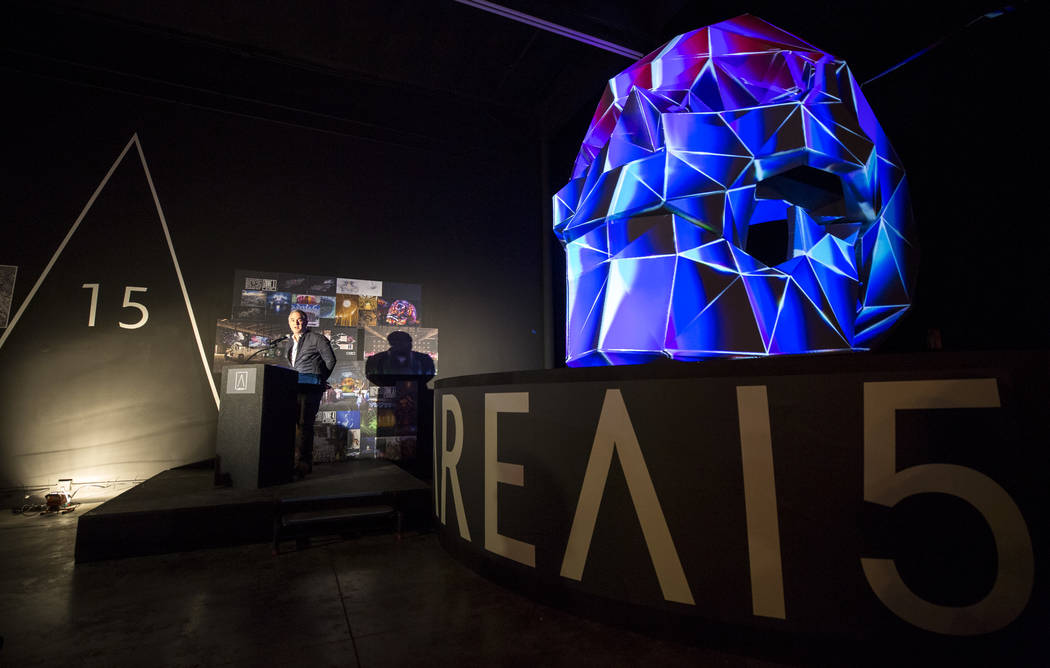 A glowing skull with lips projected over the teeth. A car made of ribbed stainless steel that glows purple.
A robot, bleeding oil, collapsed on its side on vacant land near the intersection of Desert Inn Road and Interstate 15.
On Thursday, developer Winston Fisher showed Las Vegas that his vision for the future of shopping centers has a fantastical feel.
"I go to every comic book movie," said Fisher, a member of the New York developers ranked on Forbes' list of America's richest families. "What used to be counterculture is now part of everyday culture."
In a darkened leasing office, Fisher showed the earliest concept art and introduced the first anchor tenant to his Area 15 entertainment complex planned within the city.
Dubbing it an "immersive bazaar," Fisher's development promises art exhibits, retail and food tenants.
"This is an exciting project for Las Vegas," Mayor Carolyn Goodman said.
Fisher wants to open the 126,000-square-foot Area 15 in late 2019. He expects 900 free parking spaces, but each attraction will decide its own admission fees.
Art collective Meow Wolf of Santa Fe, New Mexico, will fill a 50,000-square-foot space within Area 15. The complex's name is a play on Area 51, Interstate 15 and 1915, the founding year of the Fisher Brothers real estate firm.
Meow Wolf CEO Vince Kadlubek said his group's space will be themed around consumerism. His space will feature an attraction similar to an exhibit at last year's Life is Beautiful music festival. In a dark room, visitors could run their hands over beams of light that played music.
On Wednesday, the Las Vegas City Council launched a process that could turn Area 15 into a new tourism improvement district, which would give financial incentives to the Fisher family.
The developers bought the Area 15 land in 2005 for $50 million. The land was part of a previous development the Fishers planned with Station Casinos.
The companies wanted a mixed-use development on almost 90 acres running south along I-15 from the Palace Station on Sahara Avenue to where Rancho Drive dead ends.
The Fishers acquired the sites on which the Fletcher Jones Mercedes dealership and the Scandia Family Fun Center had stood.
On that Fisher land today are the Dig This attraction, where customers 14 and older can rent 90 minutes with a bulldozer, and the Tarkanian Basketball Academy.
"We learned our lesson from 2006," Winston Fisher said Thursday. "Our projects can't be so big we can't finish them."
The idea for Area 15 came about two years ago, Fisher said. He wanted to marry art, shopping and his love of superheroes and science fiction.
His goal is not to create a giant shopping center with just visuals worthy of Instagram, he said. He wants an attraction for locals, the art community and tourists to add to their visits to the Strip.
"I am inventing a new mall," he said. "As long as it is organic, we'll be successful."
Contact Wade Tyler Millward at wmillward@reviewjournal.com or 702-383-4602. Follow @wademillward on Twitter.