Opera Las Vegas brings 'Rigoletto' to UNLV's Judy Bayley Theatre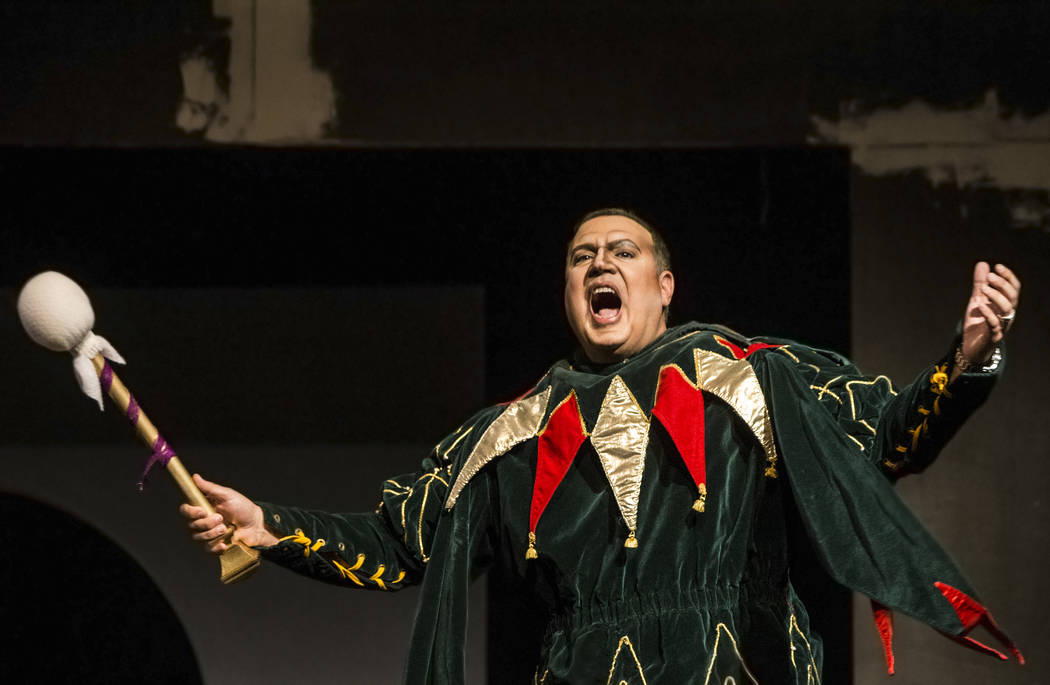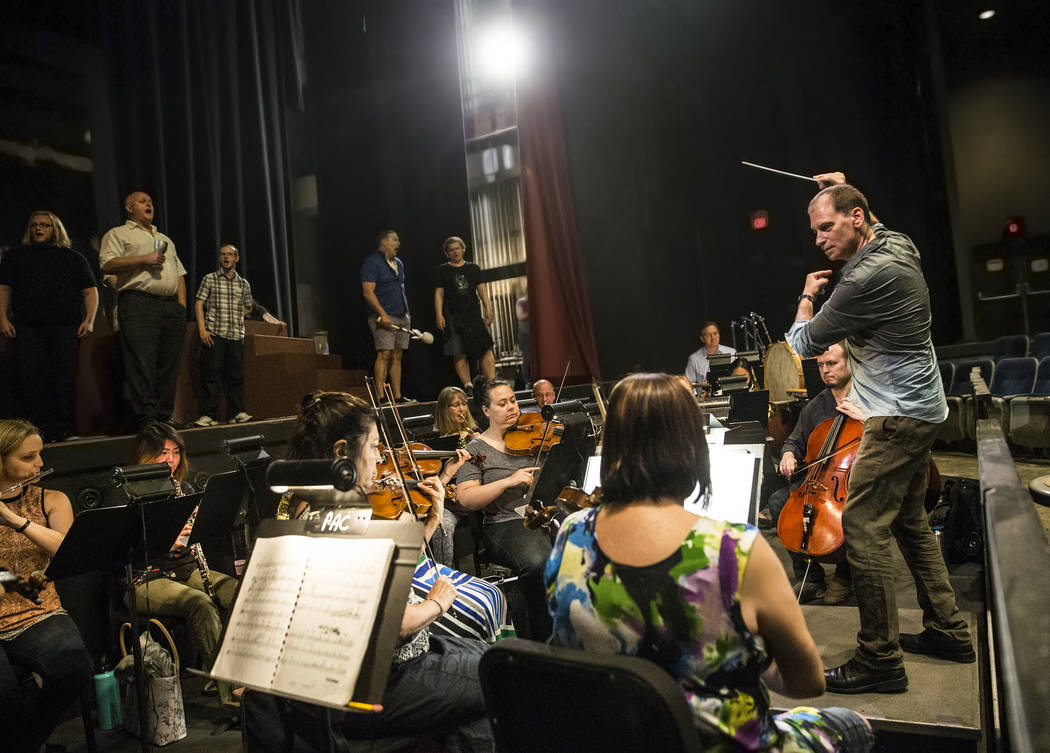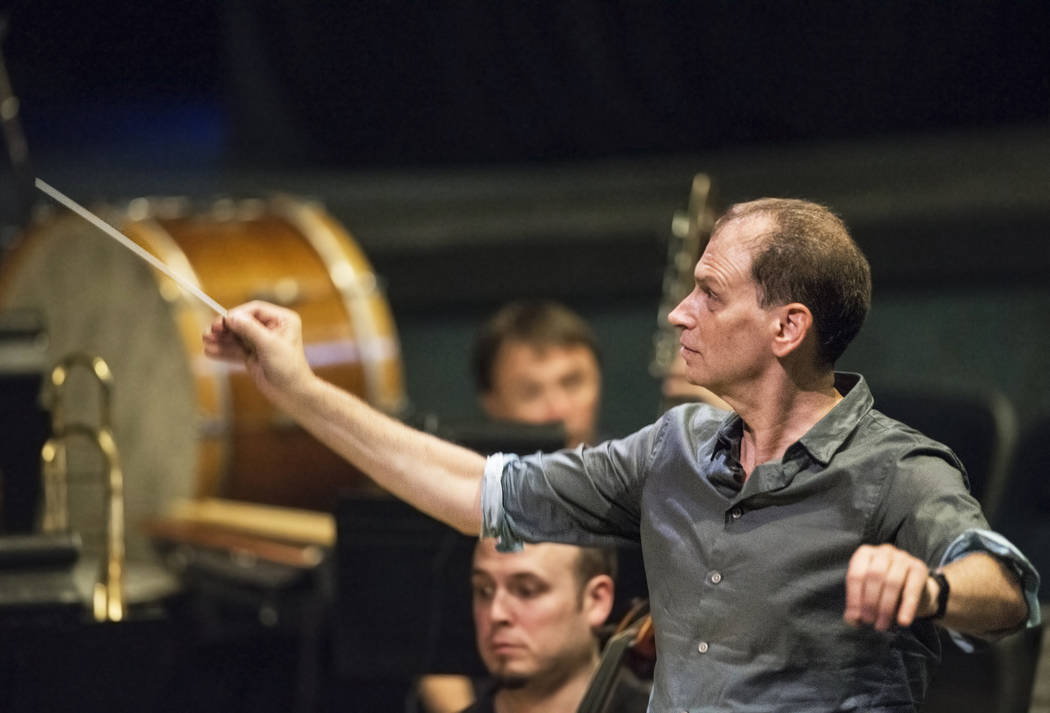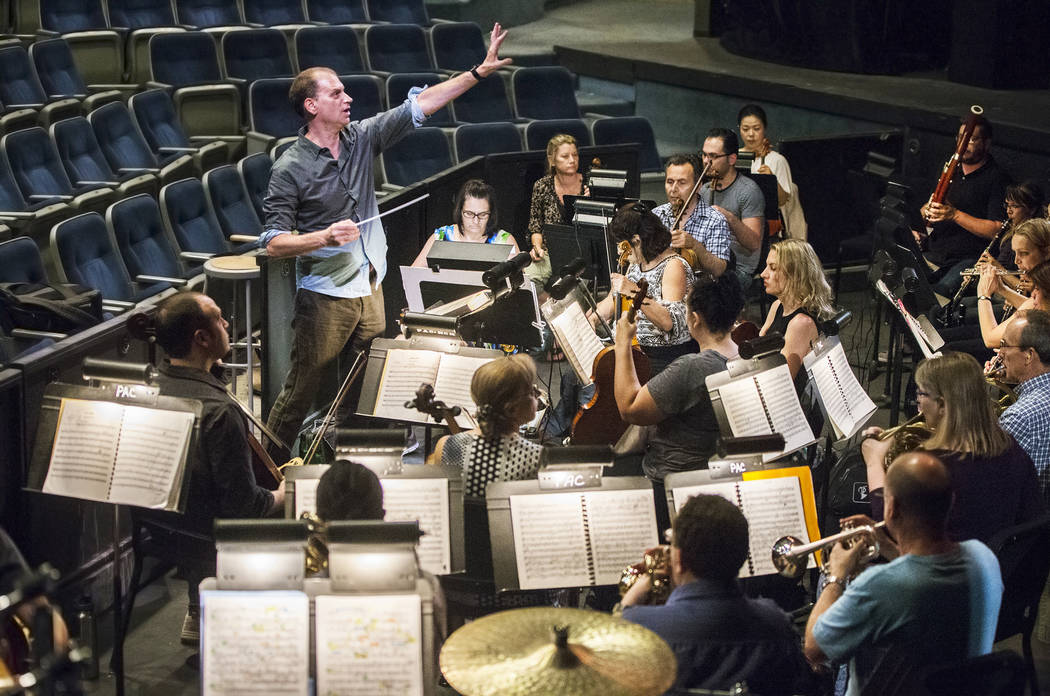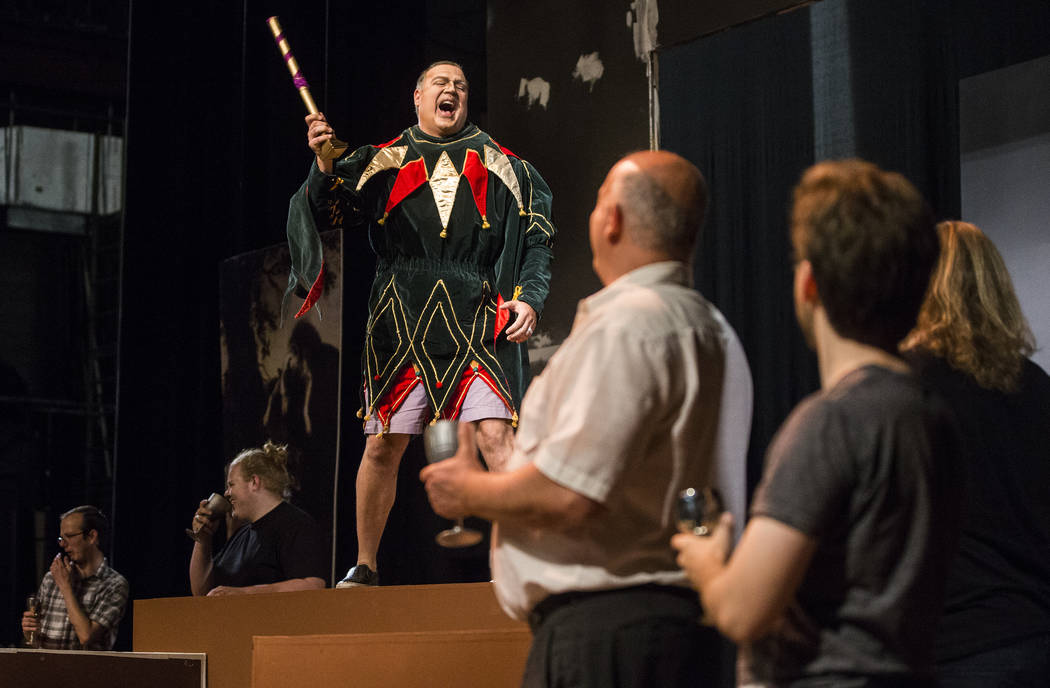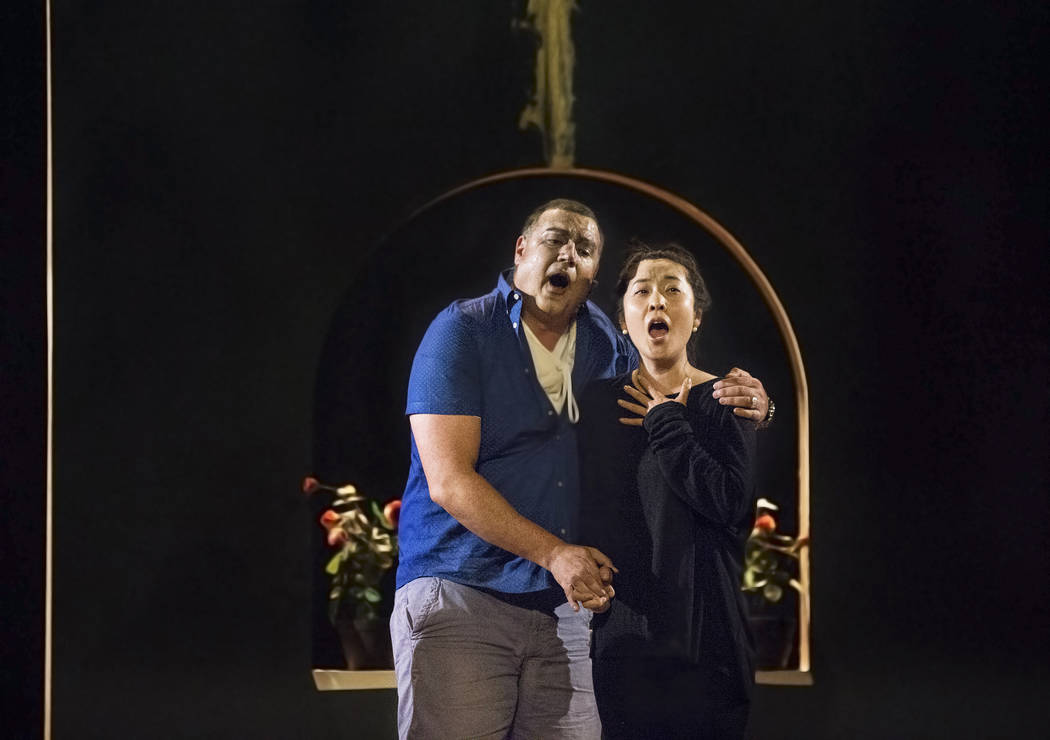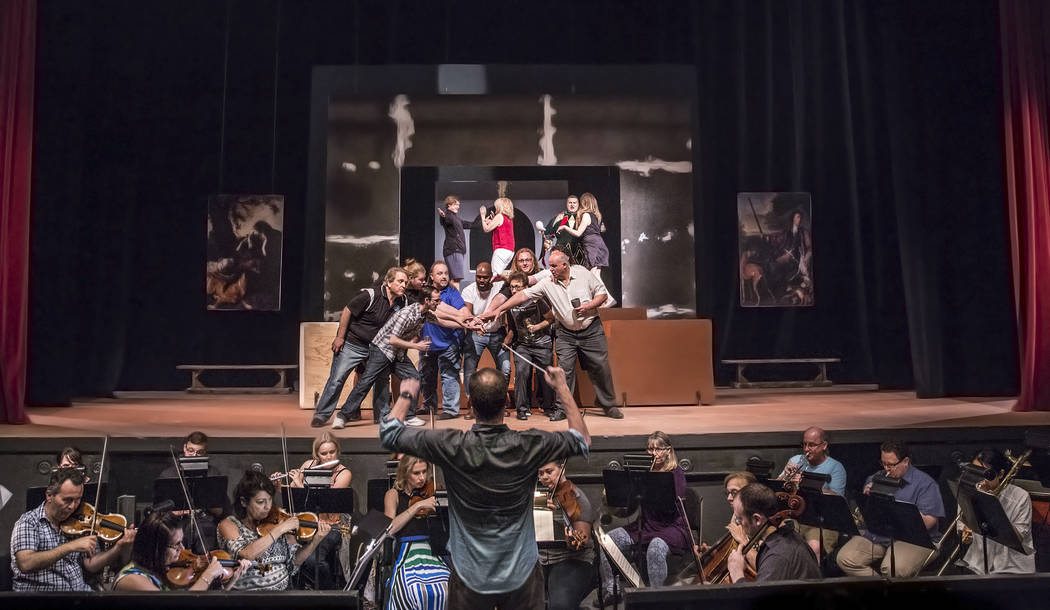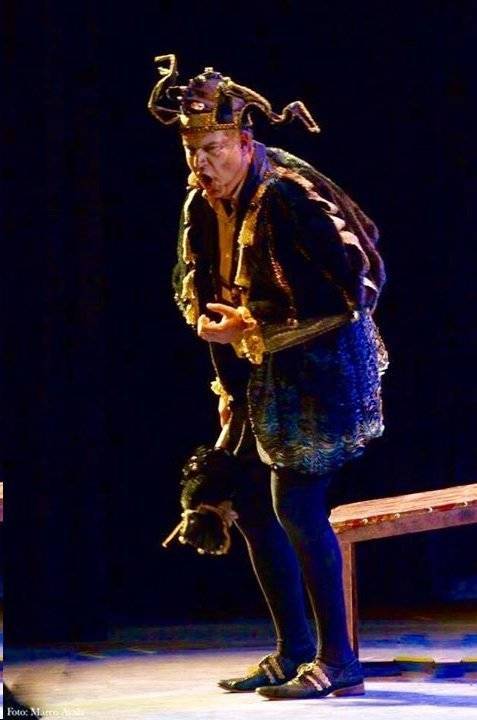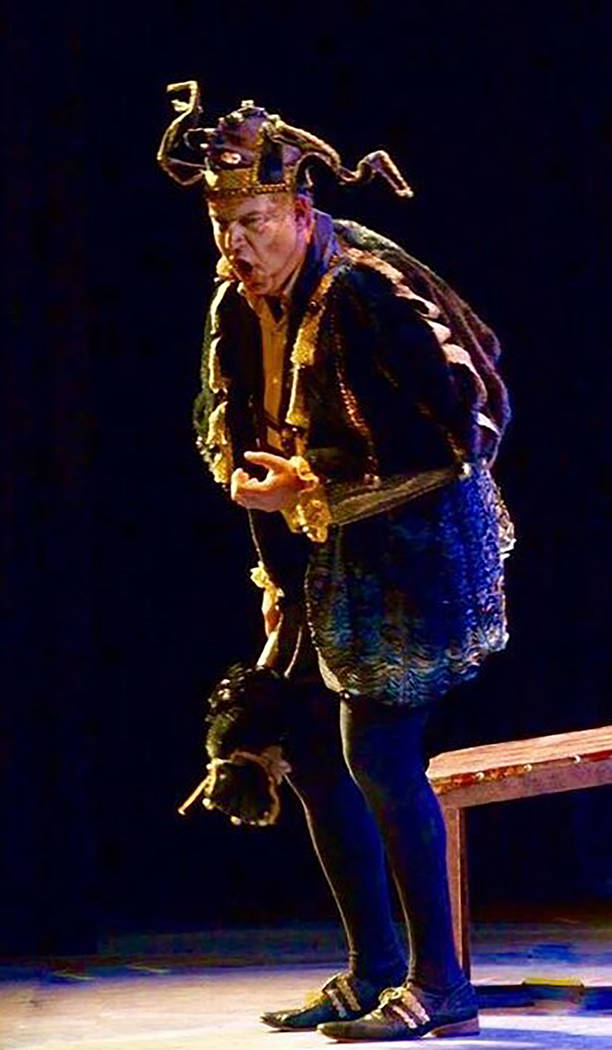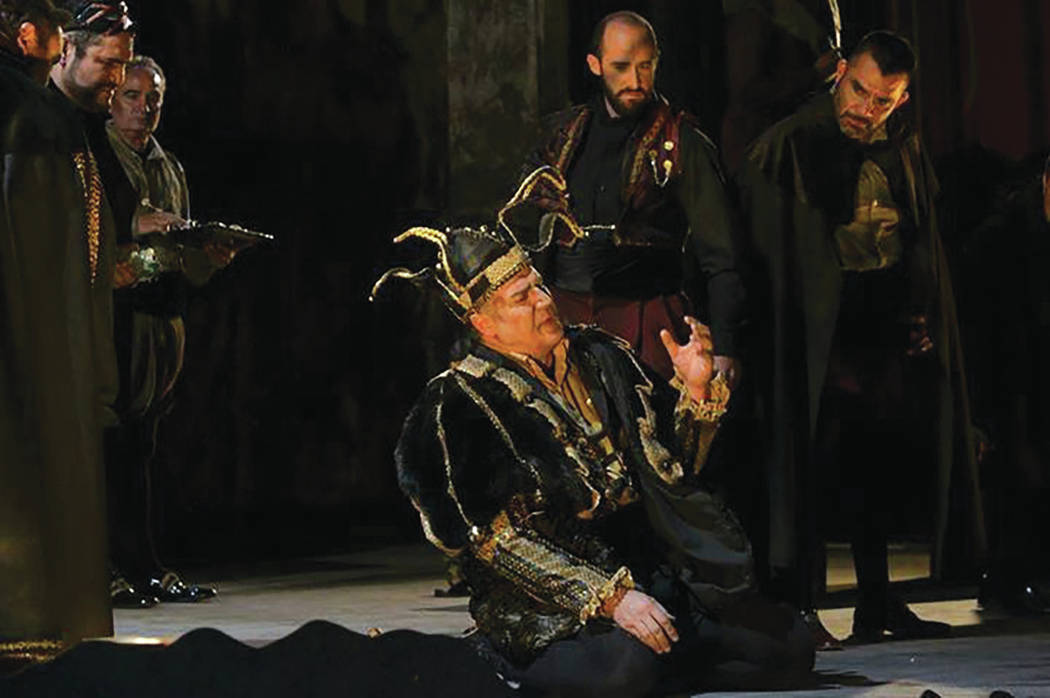 You know "Rigoletto." But you might not know you know it.
If you've ever watched "The Simpsons" or "Seinfeld," if you've ever caught a Doritos Super Bowl ad, if you've ever played the "Grand Theft Auto" video game, chances are you've heard Giuseppe Verdi's jaunty, insanely catchy "La donna e mobile."
But it's far from "Rigoletto's" only memorable melody, as Opera Las Vegas demonstrates with this weekend's production at UNLV's Judy Bayley Theatre. (The performers will sing in Italian, with English supertitles providing a real-time translation.)
"People will say, 'I've heard that music before,' " OLV general manager Luana DeVol says of the opera's "absolutely unforgettable melodies," which people "were singing in the streets the day after the (1851) premiere."
But "Rigoletto's" title character doesn't sing "La donna e mobile," which translates from the Italian as "woman is fickle."
The playboy Duke of Mantua expresses that sentiment — and he definitely knows fickle, considering his seduce-and-abandon style. As the duke sings in his "Questo o quella" aria, "this girl or that girl are just the same to me." (And if you've seen "Wall Street" or "Boardwalk Empire," you've heard that one too.)
That love-'em-and-leave-'em attitude puts the duke on a tragic collision course with "Rigoletto's" title character: the duke's court jester, whose beloved daughter falls into his salacious employer's clutches.
The plot twists that follow wouldn't be out of place on "Game of Thrones," from abductions and mistaken identities to double-crosses, vengeance — and a tragic curse fulfilled.
"I just love that he comes off as a very pathetic character," says OLV's Rigoletto, Michael Chioldi, who's performing the role for the fourth time. Yet, "in the end, he's just a father, looking out for his daughter. What father wouldn't do the same?"
Chioldi's "Rigoletto" debut took place in a historic theater in Guadalajara, Mexico, where opera has been a draw for 150 years. When Chioldi signed their guest book, he spotted the 1960s signatures of rising tenor Placido Domingo — and renowned baritone Sherrill Milnes, who worked with Chioldi when the latter was a graduate student at Yale University.
Milnes had plenty of advice to share with Chioldi about the vocal — and physical — demands of playing "Rigoletto's" title role.
Vocally, "it's one of the most dramatic baritone roles," Chioldi explains, one that calls for "a true Verdi baritone: a warm, rich, powerful voice in the middle, with a thrilling top," one the singer must "be able to sustain for a long time."
As if that weren't enough, because Rigoletto has a hump on his back, whoever's playing him must perform in a hunched-over posture.
"I was getting pretty sore" the first time he tried the role, Chioldi says. That is, until he called Milnes — who told him, " 'Don't sacrifice the beauty of the voice. Let the costume do a lot of the work.' "
Beyond the physical demands, there's also the question of "how to portray a character and not get so immersed in the drama that it affects your singing," he comments. "You can't really cry and sing at the same time."
Chioldi's path to Opera Las Vegas runs from New York's Metropolitan Opera — via Alaska.
He first worked with OLV's music director, Gregory Buchalter — a cover conductor and choirmaster at the Met — two decades ago, but the two kept in touch. And when Buchalter (who's also artistic director for Alaska's Opera Fairbanks) invited Chioldi to join him for a concert in Alaska, the conductor asked, " 'Would you ever want to come to Las Vegas?' "
For DeVol, who joined OLV four seasons ago following an international career as a dramatic soprano, Chioldi "is one of those artists that will be the Verdi baritone in the next decade," she predicts.
"My voice sort of grew into the baritone repertoire," Chioldi comments. "When you're a young baritone, these are the roles you dream of doing."
And now that he's doing them, "the most important thing for me to do is tell a convincing story," he says. "If I do it right, hopefully there won't be a dry eye in the house."
Desert dwelling: Singer discovers Las Vegas life
Michael Chioldi never set out to be an opera singer.
"I thought I was going to be a Hollywood star, back in the day," he says "I wanted to be an actor."
But when his choir director, hearing him sing a solo, told him, " 'You have a gift,' " Chioldi wound up studying vocal music — and "I fell in love with it."
Soon enough, the opera world returned the feeling, as the baritone earned a master's degree at Yale University, joined Houston Grand Opera's young artists program — and, in 1995, won the Metropolitan Opera National Council Competition, one of several competitions where he's earned top honors.
Since then, Chioldi's voice has taken him around the world — including Las Vegas, where he'll sing the title role this weekend in Opera Las Vegas' "Rigoletto" at UNLV.
During "Rigoletto's" 2½-week rehearsal period, "I'm getting to explore" Southern Nevada from a resident's perspective, Chioldi notes, including a recent trip to "gorgeous" nearby mountains.
"The hardest aspect" of Las Vegas life, however, is that "it's so dry here," Chioldi comments. "It's drier than any place I've ever sung." Little wonder, then, that "the first thing I did was, I went out and got a humidifier."
Along with low humidity, there's also that curious temperature transition factor that occurs when he goes from triple digits outside to "a 60-degree rehearsal room with the air conditioner blowing," he notes. "It's challenging."
But it's worth it to help spread the gospel of opera.
"Las Vegas has a lot of live music — but everything's amplified," he observes. "To experience the power of voice, there's something that touches you."
And despite "the sort of elitism that follows opera" and "sort of scares people away," Chioldi maintains that audiences will experience "a really joyous night" discovering "an all-encompassing art form."
Contact Carol Cling at ccling@reviewjournal.com or 702-383-0272. Follow @CarolSCling on Twitter.