This week's 5 best bets for arts & culture in Las Vegas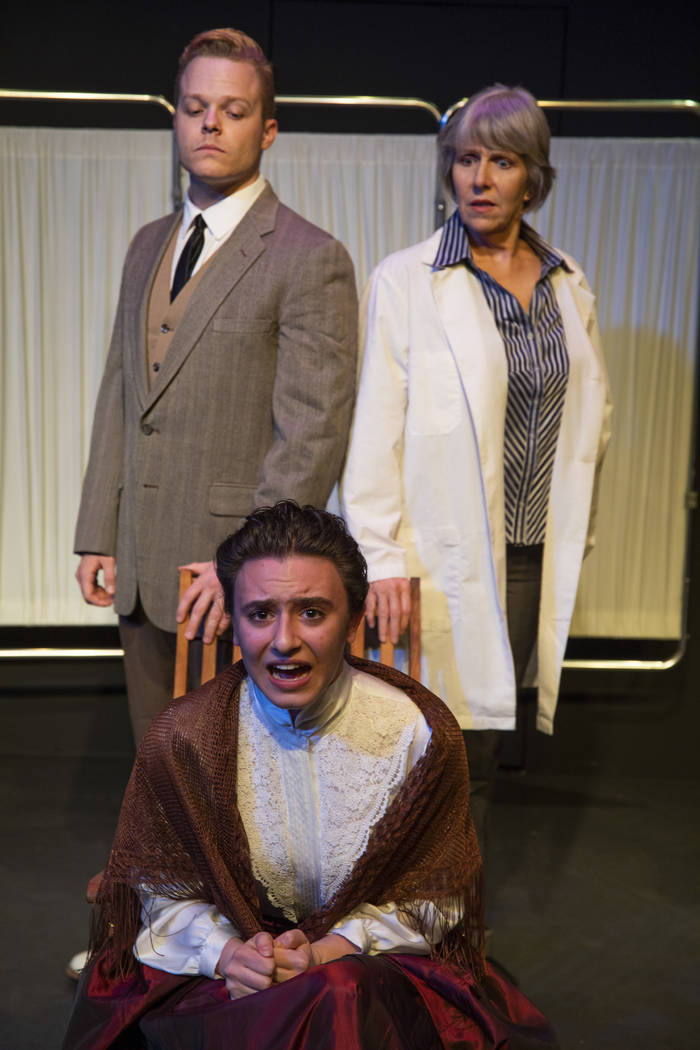 Vegas Fringe Festival
It's the theatrical equivalent of a Vegas buffet — 11 productions, each 90 minutes max, performed multiple times over two weekends — as the ninth annual Vegas Fringe Festival returns. From a "Twilight Zone"-meets-"Titanic" thriller to a rock musical to the same cast exploring love's quirky complications in two different plays, the Fringe Fest plays Friday through Sunday and June 14 to 17 at Las Vegas Little Theatre, 3920 Schiff Drive. Tickets are $12 per performance or $110 for an 11-show festival pass; click on lvlt.org/fringe2018 for more information.
'The Wizard of Oz'
Follow the yellow brick road to the Henderson Pavilion, 200 S. Green Valley Parkway, for a special 8 p.m. Friday screening of the beloved 1939 movie — augmented by the Henderson Symphony Orchestra's live performance of the Oscar-winning score. For tickets ($18.50), visit hendersonpavilion.com.
Winchester weekend
Three performances bring the world to the Winchester Cultural Center, 3130 S. McLeod Drive. The Shirley Chen Dancers kick things off at 7 p.m. Friday with Chinese dances from a variety of regions. "Flutes and Strings from Latin America" follows at 2 p.m. Saturday. And the musicians of Meshugginah Klezmorim (joined by the Ethnic Express dancers) go crazy at 2 p.m. Sunday. Tickets for each concert ($11-$13) are available at clarkcountynv.gov/parksregistration.
'Cinderella'
The storybook classic comes alive as Opera Las Vegas presents Rossini's comic opera "Cinderella (La Cerentola)," with chorus and orchestra — and projected English translations from the original Italian. Performances are at 7:30 p.m. Friday and 2 p.m. Sunday at UNLV's Judy Bayley Theatre; tickets are $55 to $75 and may be purchased at unlv.edu/pac.
'Nature's Ninjas'
The Springs Preserve's latest exhibit, which opens to the public Sunday, explores how animals — from scorpions and tarantulas to hedgehogs and poison dart frogs — defend themselves. A live show (twice weekdays, three times on weekends) augments the exhibit at the preserve, 333 S. Valley View Blvd.; for details, visit springspreserve.org.