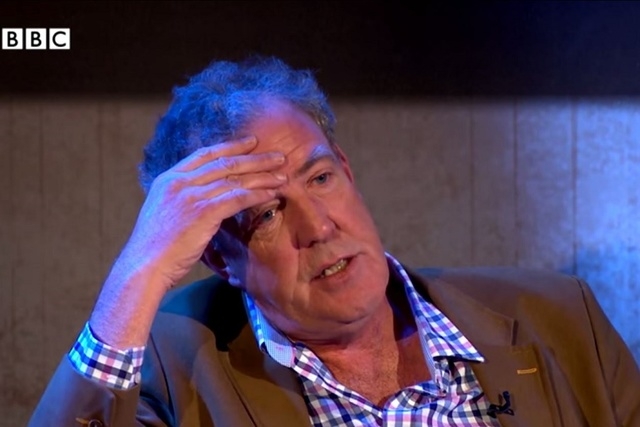 LONDON — The BBC is set to kill off the whole of the present season of hit motoring show "Top Gear" following yesterday's suspension of presenter Jeremy Clarkson.
Citing sources, BBC News special correspondent Lucy Manning said: "The next two episodes of 'Top Gear' will not be broadcast and it's understood that a third program, the final of the (season), is unlikely to be transmitted."
Clarkson was suspended after an allegation that he punched one of the show's producers, Oisin Tymon, over a dispute about the lack of food after a day's filming. An investigation is taking place into the incident, which is believed to have happened last week.
The BBC stated Tuesday that following a "fracas" with a producer, Clarkson had been suspended, and that the show will not be broadcast this Sunday. No further comment has been made by the broadcaster.
A petition calling for Clarkson's reinstatement has been signed by more than 350,000 people. The petition was set up by political blogger Paul Staines, who writes under the name Guido Fawkes.
"Top Gear" is the world's most widely watched factual television program, according to the BBC, with a global audience estimated at more than 350 million in 214 territories worldwide.
PR consultant Mark Borkowski told a BBC radio show: "A lot of TV executives around the world are looking at this fracas thinking 'would we like to get our hands on Jeremy Clarkson?'"
The contracts of the show's three presenters — Clarkson, James May and Richard Hammond — expire at the end of this month and they have not yet signed new three-year deals, according to a report in the Daily Telegraph. Pay TV operator Sky has made repeated attempts to lure the three hosts to launch a new motoring show.
Clarkson and "Top Gear" have often stirred up controversy, which culminated last May in the BBC delivering a "final warning" to the presenter, after allegations he used a racist term while filming the show. The BBC told him that if he made "one more offensive remark, anywhere, at any time" he would be sacked.