Angela Bassett of 'Black Panther' advocates for heart health
February 24, 2018 - 2:26 pm
Updated February 25, 2018 - 7:39 pm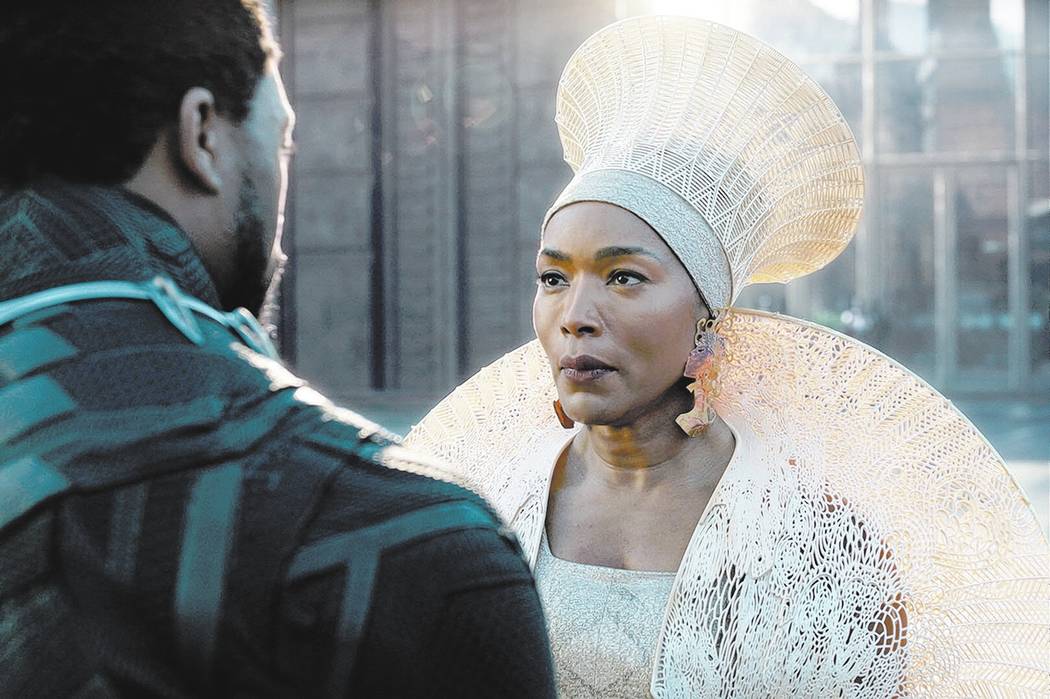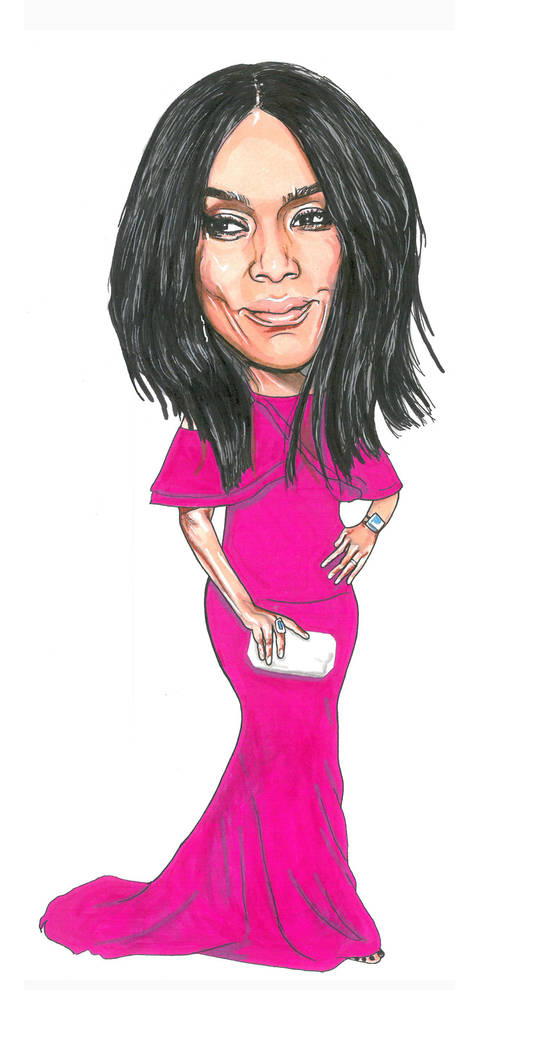 Some might argue that Angela Bassett has always been their queen, but $235 million plus at the box office opening weekend is Hollywood's idea of a royal proclamation. As the Queen Mother in "Black Panther," it's Bassett who leads the charge for her son to become king of an African nation.
"This movie has been a while coming," said the actress, citing the deeper message of the Marvel's "Black Panther" universe. "We tell our kids that you're of kings and queens. This is the moment we can go to a movie and see our history manifested in a movie."
Bassett, 59, has spent her career bringing powerful women to the big screen, including Tina Turner and Betty Shabazz. She's starring in Fox' new hit "9-1-1" and plays a CIA director in summer's "Mission Impossible 6." Off-screen, the mother of twins is leading the way for people to pay attention to heart health.
Review-Journal: What is a typical Sunday like for you, husband, Courtney Vance, and your twins, Bronwyn and Slater?
AB: It's a day for faith and togetherness. Let's get moving as a family and take a hike for an hour or hit the gym. Make it fun. Enjoy each other. Or let's go see a movie or a play. I want my children to experience as much creativity as possible. That's what sets your mind on fire.
You're so fierce in "Black Panther." Why is this strong mother figure so important?
What we're showing in this big action story is a spotlight on the queen, the warrior, the general who must work without the king who died. That's just part of why this film is so special. I was so proud to have my daughter and son at the premiere. I looked at their faces while they were watching and I could feel their joy and their spirt. They were feeling their power as they walked out of that movie theater.
Why did you step into the Marvel world?
The draw for me was director Ryan Coogler. I saw his films "Creed" and "Fruitvale Station" and just knew he had such a passion for creative storytelling filled with humor and deep emotion. This was such a big story with "Black Panther," but what was important to me was to keep the heart, which is what I knew Ryan would do. And I knew this movie would be monumental and historic.
Your costumes are breathtaking. What went into choosing them?
Ruth Carter, our costume designer, is a genius. She had over 700 costumes depicting different tribes from Africa. Each costume was unique to the character. I felt so regal as the Queen Mother. My costumes had a simplicity to them along with a grandness. And then there were the headdresses. One of my crowns was printed in 3D in Belgium.
There's a scene in "Black Panther" where the tribes gather at a waterfall and stand on different levels of this mountain.
I'll never forget it. We had 400 extras, men, women, kids. The water was streaming down and these drummers started pounding. My heart was racing and I just couldn't help it. I started moving and grooving. I was chanting. Even the crew was doing it.
You didn't have an easy childhood in St. Petersburg, Florida, where your mother, Betty Jane, a social worker, raised you in low-income housing.
I remember once someone broke in and stole my prized possession, which was a small record player. It just hurt me to the core because when you're raised by a single mother, each possession is a prize. But I'm not complaining. There was never room for extras, but that was fine. We had each other — mom, my sister and me. In many ways, it was good to have less and to focus on your imagination because we were always writing stories and acting out plays.
When did you decide to become an actress?
I'll never forget a class trip when I was a junior in high school. I saw James Earl Jones perform at the Kennedy Center and I was just done.
You ended up at Yale on a scholarship, but after graduation found it difficult to get roles.
It took me time until anyone would cast me because I didn't fit into a set mold. An actor wants to act. An actor has to act. You get tired of waiting for the perfect role. So you act … you do what moves you. You make the role perfect.
Why is speaking out about heart disease important to you?
It's a nationwide movement — foryoursweetheart.com — to raise awareness about the critical link between Type 2 diabetes and heart disease. My mother, my sweetheart, and the one who helped me follow my dreams, passed away from heart disease.
Do you have a life motto?
I just try to embrace life. You can't avoid the stresses of family and work, but you can't fixate on the stress either.
How is it that you look ageless?
Oh, I'm fighting the good fight when it comes to aging. Honestly, I just try to keep smiling. A smile holds everything up.
Does freedom come with age?
At this age, I think you have to give up any ideas of feeling safe. That's freedom. Ask yourself: What am I waiting for? You really just have to go for it in life.
What do you want to teach your children?
I want to teach them to trust their intentions and intuitions. I want to jump in all the time and protect them, but I also know that kids need to learn through living it. My ultimate goal is that they grow into people of grit, wonder, gratitude and passion.