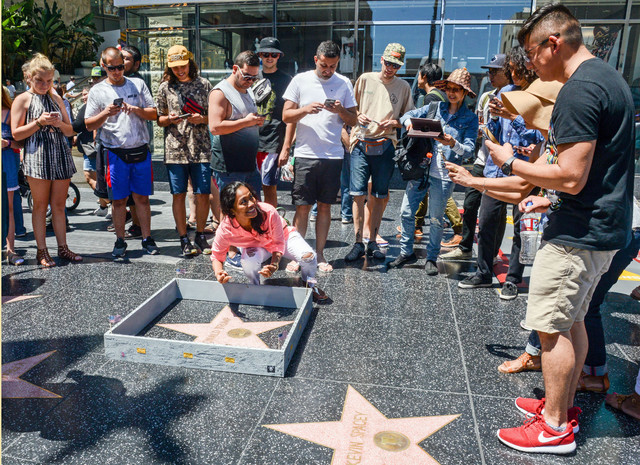 LOS ANGELES — On the day Donald Trump secured the Republican nomination for president, a miniature wall appeared around the former reality TV host's star on the Hollywood Walk of Fame.
I built and paid for the wall myself. No Mexican money. #trump #Mexico #donaldtrump #hollywood pic.twitter.com/LTjGN3SBPf

— Plastic Jesus (@plasticjesusart) July 20, 2016
Tourists stopped Tuesday to snap photos of the 6-inch gray wall that was topped with razor wire and plastered with "keep out" signs. The tiny wall was gone by Wednesday morning.
It was the work of an artist who calls himself Plastic Jesus, known for posting "No Trump Anytime" signs on street corners earlier this year. His web site says his art is influenced by news and culture.
During his campaign Trump drew cheers by vowing to build a single wall along the U.S.-Mexico border to stem illegal immigration and drug smuggling.