Monti Rock III reflects on how he paved the way for reality TV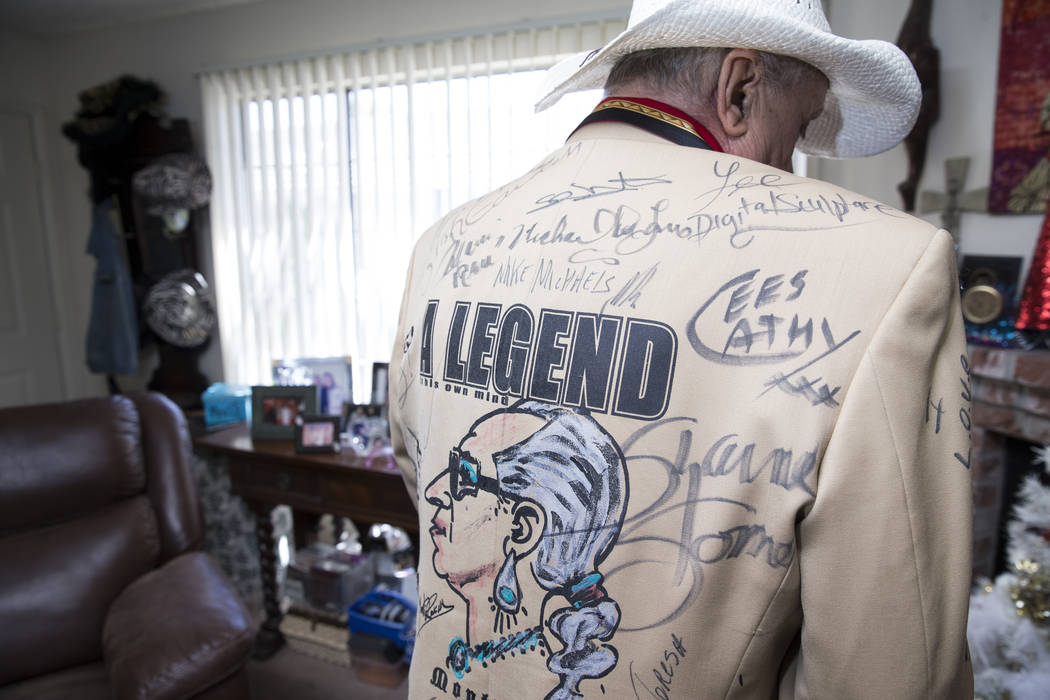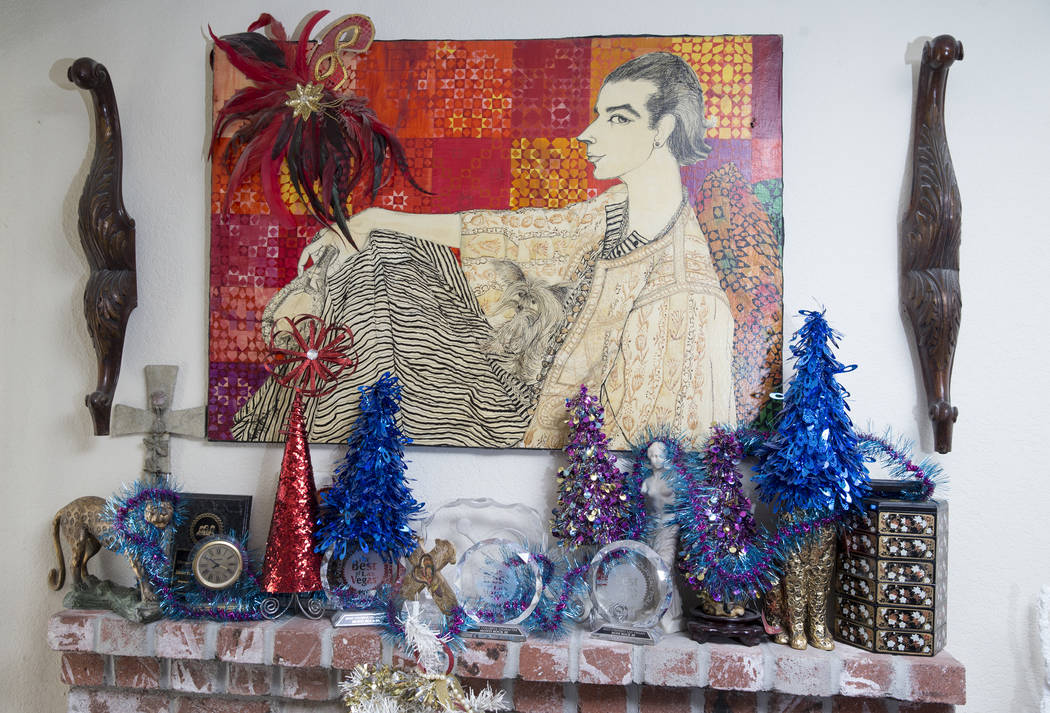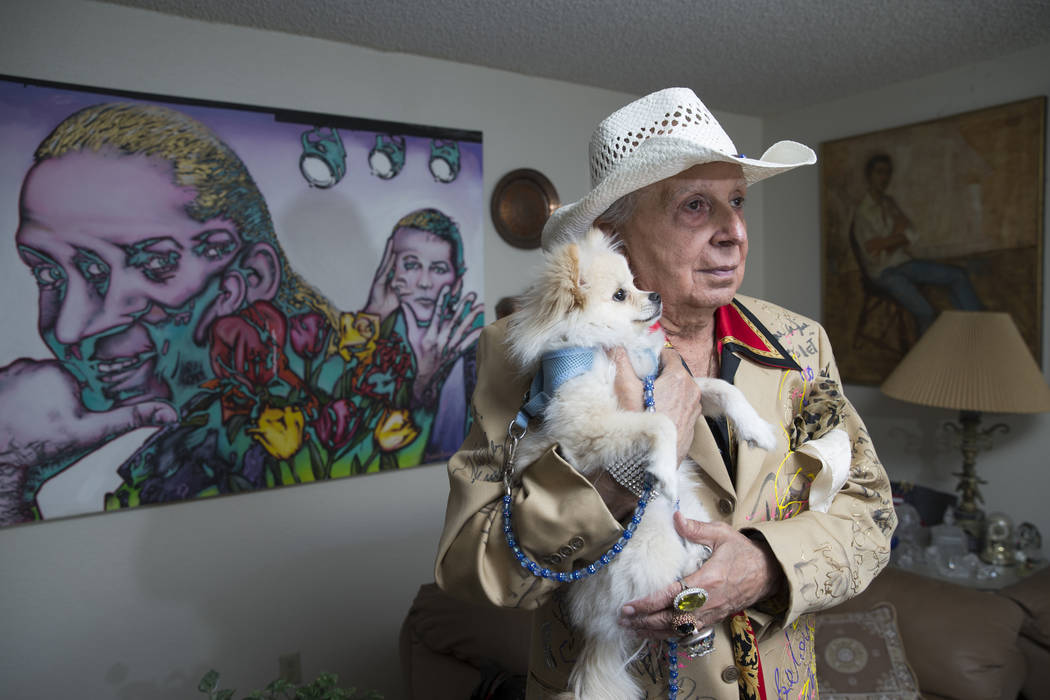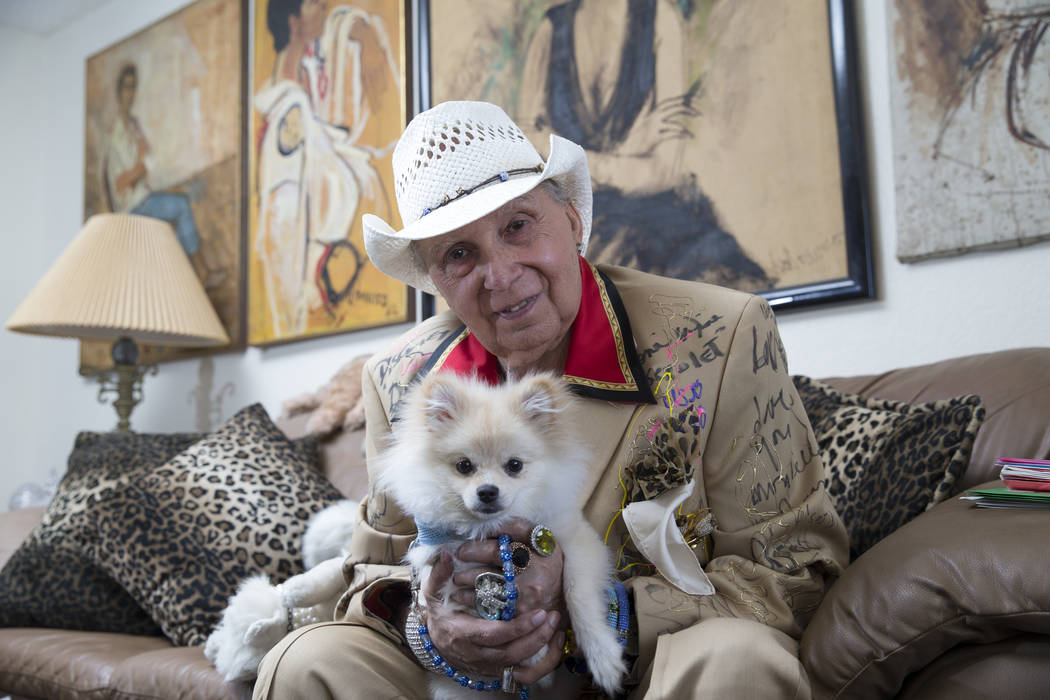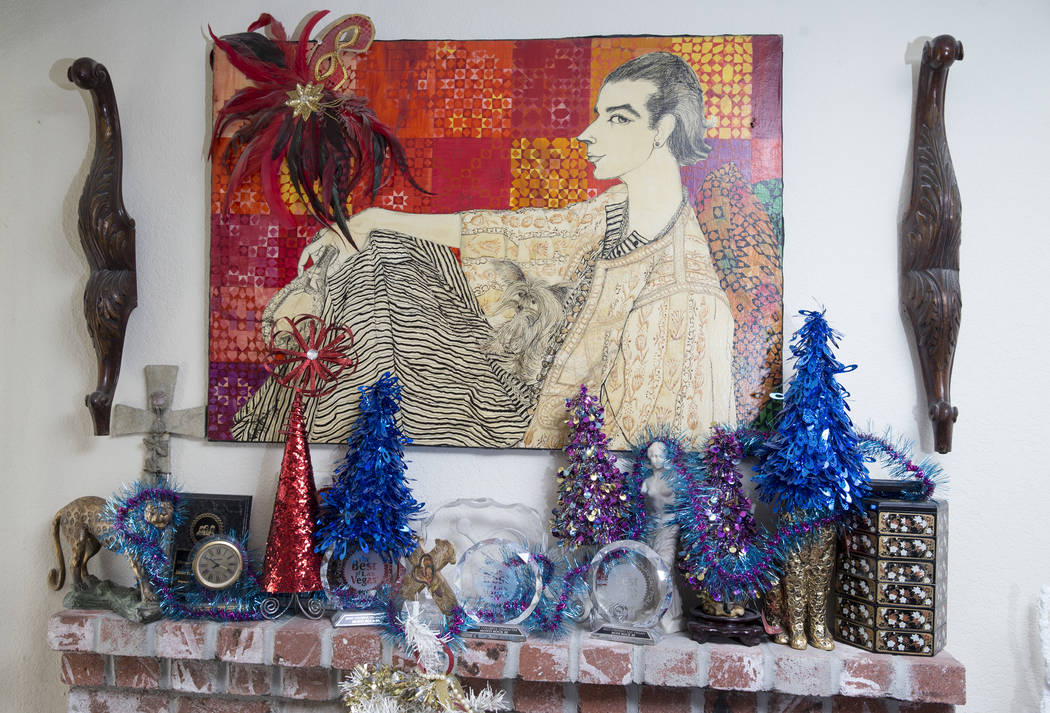 Some movie stars say they don't like to watch their own films on the big screen, that it makes them self-conscious or overly critical.
But those stars usually have more than one hit. And chances are, they did not spend their lives as an exercise in performance art.
And so Monti Rock III is watching "Saturday Night Fever" at The Orleans during one of Fathom Events' special screenings of classic films. Only about 20 people are scattered through the theater, so no one's disturbed by Rock's live version of a DVD commentary track.
"Sometimes I realize how lucky I've been," he says at one point, "and how I (messed) it up."
"Fever" is one of three major claims to fame for the hairdresser turned bon vivant and cabaret entertainer born Joseph Montanez, who turns 78 on May 29. The other two:
1. Professional talk-show guest. In the 1960s, TV talk shows treated gay men as a curiosity. With his outre fashions and personality, Rock was at the vanguard of the wink-wink, nudge-nudge game played by the likes of Liberace ("Stole my act," Rock says) and Charles Nelson Reilly ("Hated me"). Johnny Carson had him on "The Tonight Show" 36 times, according to the Internet Movie Database, lending credence to Rock's claim that "I was a reality show before reality shows."
2. One-hit wonder. In 1974, when disco was starting to bubble from the clubs into the mainstream, Rock was rechristened as Disco Tex by record producer Bob Crewe (whose own profile was raised as a character in the Broadway musical "Jersey Boys") for the No. 10 single "Get Dancin', " credited to Disco Tex and the Sex-O-Lettes.
So here we are at No. 3: Rock as the DJ of the Brooklyn nightclub where John Travolta rules as the disco king. We laugh when we first see Rock up there with his '70s 'stache and exploding ringlets. "I look good!" he declares.
The big screen reveals a movie that's seedy and low-budget in a way that may surprise those who remember only the Bee Gees songs, the white suit, Travolta's amazing moves and the pop-culture explosion they all created in 1977. Rock's minor part was elevated not only by the fad, but because the rest of the cast beyond Travolta was so unknown, he was able to negotiate special billing in the end credits.
"It gave me credibility for another two or three years," he says of the role handed to him by one of the producers, Freddie Gershon, a longtime friend who knew he was broke. Travolta didn't want to do promotional junkets, so the studio also paid Rock to show up at discos and screenings.
As the movie plays out, Rock drops trivia about how Paramount filmed at the real 2001 Odyssey club that inspired the movie, but added the famous light-up floor. How they made him unbleach his dye-blonde hair. How director John Badham motivated him by claiming he would only get one take to improvise his scenes as emcee of the big dance contest.
"Don't even try to act," Badham told him. "I want you to be you."
When the house lights come up, he gets a little emotional.
It was good to be reminded of better days, he says, because the man-about-town and Gaming Today columnist has been largely missing in action in the year since the death of his longtime partner, Bruce Moshman. "I was grieving and I couldn't go out. I went through this process where I couldn't get out of it," he says.
But another thing that cheers up Monti Rock III is talking about Monti Rock III.
Review-Journal: Kendra Wilkinson is in town to do a live show ("Sex Tips for Straight Women from a Gay Man.") When you see her or the Kardashians — today's version of what you did by being famous simply for being famous — do you say "Go girl!"? Or wish reality TV had been around in your day?
Rock: Not really, because I really was discovered by the people. I was not an industry; I was just one person shocking the world by being so outlandishly innocent about what he was doing. I'm not a good actor but I did film. I'm not a good singer but I did records. I'm a columnist who can't type. My one genius was hair. I could do hair. But doing hair for 30 years was not exactly something I had in mind.
I don't think it's bad to be self-absorbed. When my parents found out I was gay and threw me out of the house, I knew my destiny was in my hands. I was a great hairdresser, but I became such big news for doing nothing. I discovered myself.
One of your earliest appearances on the 'Merv Griffin Show' is on YouTube. You're on with Jayne Mansfield, and it seems like you're not quite 'you' yet. Not the guy we would later see doing all the singing on Carson.
In the Griffin clip I did not yet know who I was. I didn't know the character I was building yet.
Carson was the best straight man I ever had. He let me roll. He liked the fact that I would come back and be honest about my failings. The one thing that I learned about talk shows, you have to talk to the people. And they like the underdog. I was always the guy trying to make it: He reaches for the stars, but he doesn't quite make it.
But at the same time, there was kind of a sneering attitude about being gay.
You weren't allowed to mention it. I was out of the closet when I came out of the womb. The only question I had with the gayness was whether I was going to be in the closet (like other celebrities), and I never was.
But did you ever feel like you were being treated like some sideshow attraction?
I've been put in a position maybe twice or three times when I was made fun of, and I learned very quickly. What I learned is each time you make an appearance, tell a better story. I talked and talked and talked. I made talking an art.
At least I had a reason to be gay. I turned it into show business. Then everyone came out of the closet. My gayness became mainstream, and then everybody became gay and my career was over. (He laughs.)
What brought you to Las Vegas? And do you feel like you got here too late for what you do?
I played the lounge at Caesars Palace in 1968 or '69 and I bombed. I didn't know what an act was. …
I came back 14 years ago to host 'Legends in Concert.' I really thought I could do a show. I felt like the way it would work would be to host a show. Seven minutes or eight minutes (as host) that's what I really wanted to do. I really thought that would work. But it didn't work for me.
My opinion of it is that characters like me are long gone. People who are self-created are long gone. I think someone like me belongs here, because it lends itself to the glitter of Vegas. But the talent of surviving is a talent. Life has a way of, you either sink or swim. And I've been able to sink more times than swim. I'm the world's most successful failure.
Contact Mike Weatherford at mweatherford@reviewjournal.com or 702-383-0288. Follow @Mikeweatherford on Twitter.
Getting to know: Monti Rock III
Pet: A Pomeranian named Zozo. "I got him five months ago, after the death of my partner. He saved my life. To have to get up and feed him, walk him, brush him. It's a responsibility that helped me get up in the morning and not feel sorry for myself."
Favorite movie: " 'Sunset Boulevard.' My favorite film and my favorite Broadway show. I think I've become Norma Desmond at 78."
Favorite article of clothing: Jackets. "You never see me without a crazy jacket. I paint them and people sign them. I love to adorn my jackets."