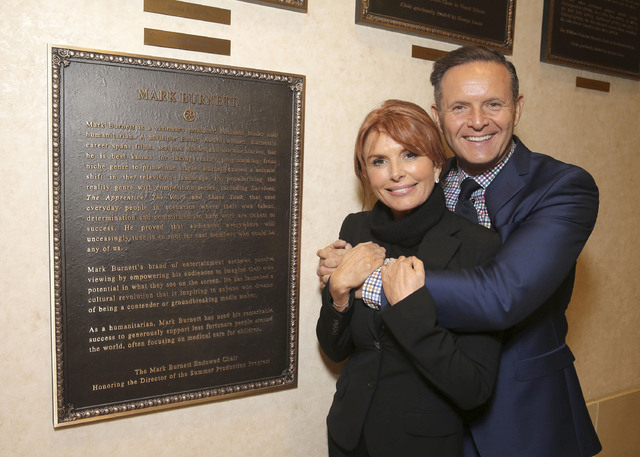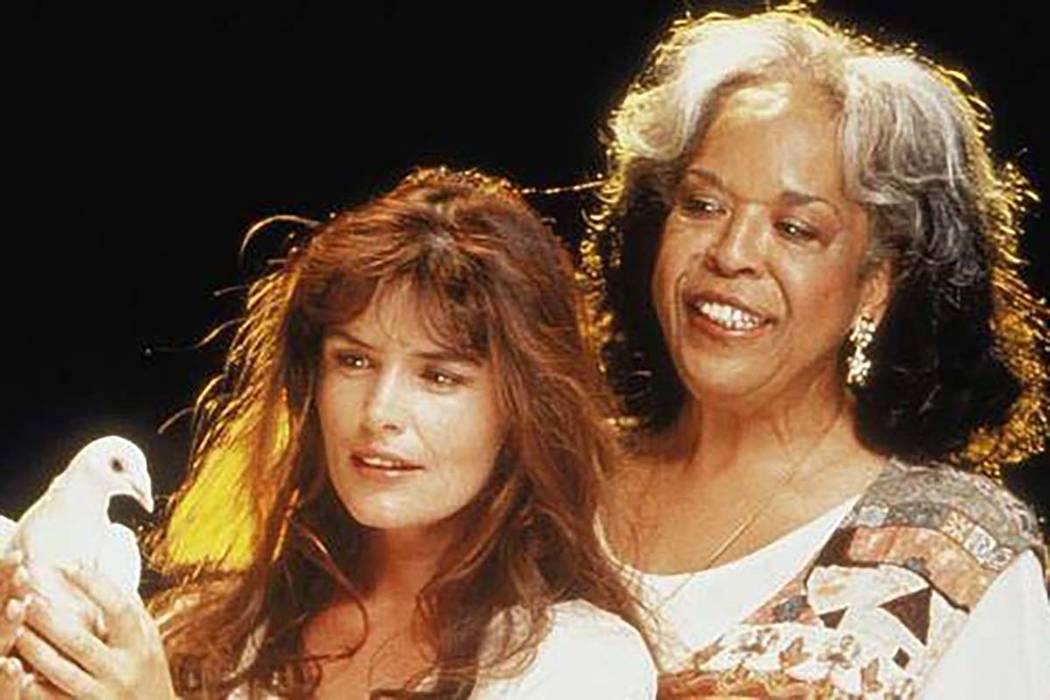 In the beginning, Roma Downey was a wee lass growing up in Northern Ireland, and her mother would sing her to sleep. "My mom used to lie on top of the covers with me and croon old show tunes. She loved the musical 'Carousel' and that beautiful song, 'You'll Never Walk Alone,' " said the actress-producer-author.
"My mom passed away when I was just 10 and that lyric is very special to me," Downey said in a soft voice. "It means that even though you're walking through this story of your life, don't be afraid, hold your head up high and know that others are walking beside you."
Such wisdom is the basis of her new book, "Box of Butterflies" (Howard Books, 256 pages), which comes out Tuesday. Downey shares stories of her life and inspirations that have helped her with faith, career, motherhood and marriage to uber producer Mark Burnett ("Survivor," "The Voice," "Shark Tank").
The foreword of the book was written by her friend, the late Della Reese, who was her co-star on the popular CBS series "Touched by an Angel."
Review-Journal: What is a typical Sunday like?
Downey: I like to sleep in, and since I work out every other day, I consider the seventh day a day of rest. On Sundays, my husband — Mr. B — goes downstairs and brings me my tea. I love to lie in bed and read the newspaper. Then I'll get up, go to church and we'll go out to lunch. We're empty nesters now, so we like to have our kids gather on Sundays. We have two at university and one is done. We put out a call to eat on Sunday. I remember a girlfriend once sharing this advice for grown children: "If you feed them. they will come."
Why is Sunday so important?
It's a day of restoration. Perhaps Mark and I will take a hike or I'll spend time in my garden reading a good book. Maybe it's a movie in the evening. You need to take the time to restore your batteries, reflect, pray and spend time with family.
Do you ever get to Las Vegas?
I love Cirque du Soleil. I've seen The Beatles "Love" and "Michael Jackson One." I'm not much of a gambler, but give me a show and a great dinner. My love of show tunes is one of the reasons I love coming to Vegas.
You call your book, "Box of Butterflies," your most personal work.
I poured myself into this book, and it is the most personal work I've ever created. I'm two years into this journey from idea to a book a few days away from being released. I feel so vulnerable.
Was it hard to write about your deepest personal feelings?
It wasn't hard for me to tell stories — I'm Irish (laughing). I come from a land of storytellers and have been in the storytelling space in one form or another for so many years. What was interesting was looking back. I don't know if I could have written this book 30 years ago. I needed the wisdom of the years, the experiences, and yes, even the losses. The shadows and the sunshine have brought me to this place where I wrote a book that I hope is useful to people. I wish someone had said some of these things to me when I was younger.
What do you tell someone who is struggling in life?
First of all, everyone falls down. And courage isn't the absence of fear. It's having the fear, but moving forward. If you would have asked me even 20 years ago if I was courageous, I might have said no. But now when I look back on my life, I realize that I was filled with courage. With God's help, I kept standing back up.
What were the toughest times?
Losing my mom and dad, but I learned the struggle gives you character. That thing which was so painful can be turned into a blessing if you look for it. I know God was there for me.
Why the butterfly metaphor on the cover of the book?
It worked so beautifully. Butterflies start off as caterpillars. They have no idea what's coming and there's an intense period of metamorphosis and then struggle combined with beauty. There are also the wings to fly.
It must have been hard to lose Della last November.
I was so sad to lose Della, but I was thankful that she had taken the time for "Box of Butterflies."
You're a positive person, but you must have down days. How do you pull yourself out of the lows?
When I'm in bad form, I sit quietly and see the faces of my family. It immediately changes my day. I see the faces of my children and my heart swells. Then I start moving into gratitude. It's hard to be unhappy and grateful at the same time. Try it.
You've been married to producer Mark Burnett for 11 years this April. How do you make that work in Hollywood?
We are the best of friends. And we share so much in common. We have the same sense of humor, which is great. Mark is really funny and makes me laugh more than anyone else. We have a wonderful working partnership, a good friendship and a beautiful marriage. Humor breaks the tension, and we have a true respect for each other. We say that you can either have a relation-ship or a relation-canoe. You stand up on the ship and you're allowed space to move around. You stand up in the relation-canoe and it will tip over.
Is it hard to be separated?
We're both anxious that I'm going out on a book tour. He's unable to accompany me because he has "The Voice," "Shark Tank" and "Survivor." I'm going to miss my buddy. Thank goodness for FaceTime.
Could you survive as a contestant on "Survivor?"
I can tell you definitively I would not despite all my good lessons on picking yourself up and getting on with it. I have been on these exotic islands with Mark, our children and our friend Jeff Probst. I've enjoyed learning to scuba dive and visiting new cultures in places dotted across the planet. But I'm always relieved at the end of the day when someone says, "Let's go back to the hotel."
Any thoughts of auditioning for "The Voice?" You have an in with the producer.
No, no, no. I do not sing. If anything, that was a running gag on "Touched by an Angel." My character Monica had been kicked out of the celestial choir. That was based in truth because I really cannot sing. No chairs would be turning for me. Of that, I'm certain.