Rudy Nino may be losing Glitter Gulch, but he's not finished working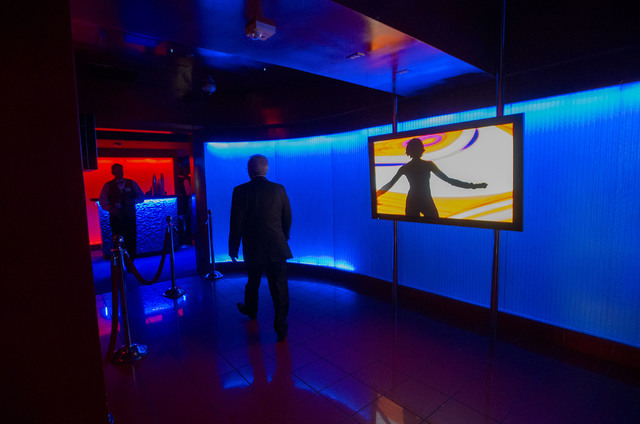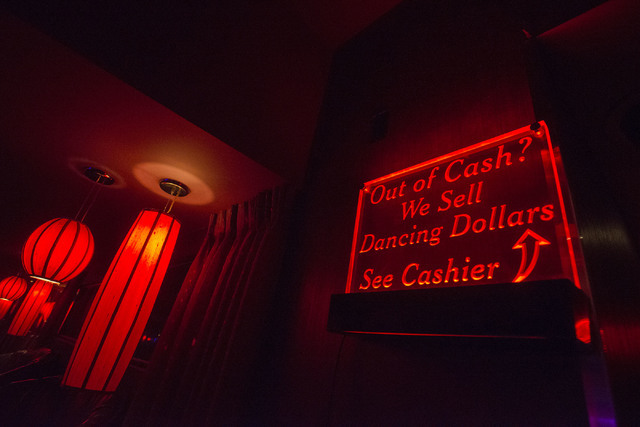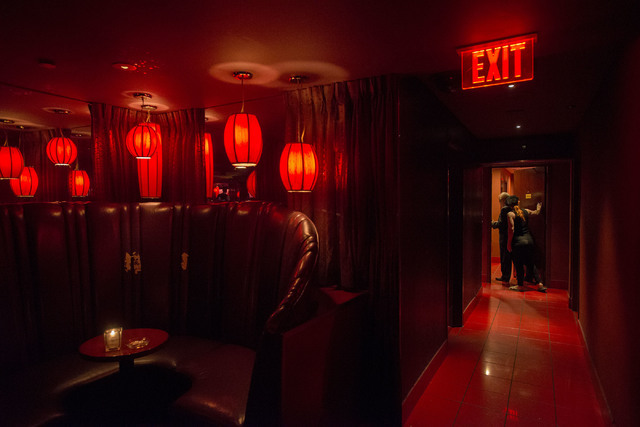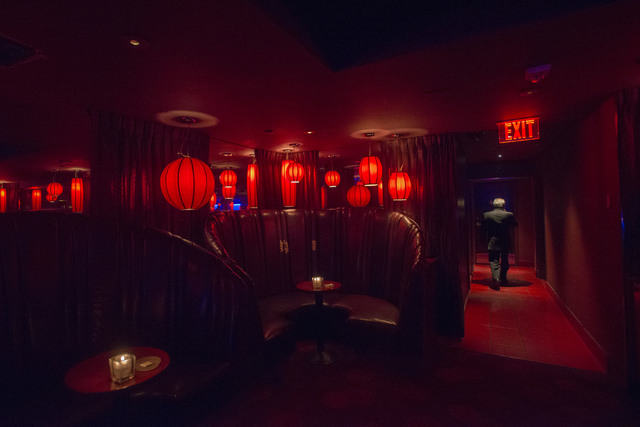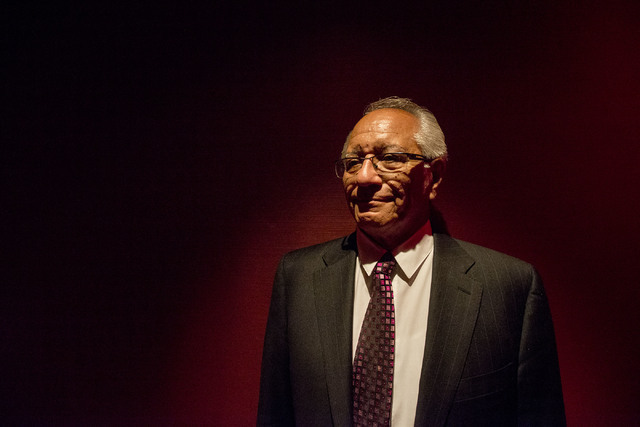 You can keep "Goodfellas," I'm waiting to see a movie about Rudy Nino, the self-described "Unofficial Mayor of Downtown" who once married a Playmate, went to Vietnam, ran casinos, owned an after-hours club where he bought Robert Redford a drink, and now oversees topless strippers at Glitter Gulch, home of the deep-fried Twinkie (99 cents).
Topless Girls of Glitter Gulch will close June 27 to make way for a new hotel-casino project, and that will be your last chance to meet the manager, Nino, at the end of the bar, smoking butts and watching lap-dancers at work.
Nino, 67, might tell you about his Las Vegas High School days, cruising up and down Fremont Street in his $1,000 '57 Chevy, burning cigarettes on his ride up to the train depot, where the Plaza is now, and then he and his friends would cruise to the Blue Onion or the Tip Top with its roller girls.
Vitals: Nino married that Playmate/showgirl; it wasn't forever. He served two years in Vietnam. He ran a high-end shoe store and a jeans store (bell-bottoms, recycled denim).
He dealt 21 cards at the long-gone Bonanza hotel.
He leased a jazz after-hours place where the Double Down is now.
"The hookers got off work, and they came down there to drink and not work," Nino says. "Frank Rosenthal used to come in with his showgirls."
When "Electric Cowboy" was filmed in Vegas in 1979, Redford and Willie Nelson walked in and were thirsty. That story ends there, but other networking stories end elsewhere.
"I'd get to know everybody at the discotheques, so I got to know everybody from the hookers to the owners of the casinos."
Nino golfed with Jay Sarno, builder of Caesars Palace and Circus Circus; he was a casino auditor, chief financial auditor, corporate controller; and he briefly owned the entire corner of Durango at Flamingo.
"It was a dirt road," he says. "It's worth millions now."
At Glitter Gulch, he's probably seen 1,000 topless dancers, counting auditions of women who fit all archetypes.
There are not a lot of Rudy Ninos left in Las Vegas, and this one will be back on the job market soon.
"A lot of my friends have passed away, but hell, there's some of us who would work somewhere," he says.
GAP BAND SINGER GETS MOTIVATION
It doesn't matter how successful you get, if you're a perfectionist, you find yourself standing in the recording studio hearing only your mistakes, says Charlie Wilson.
"When people are playing back what I just finished recording, I plug my ears up, because I don't want to hear it," Wilson says.
Wilson is here to sing Saturday in Star of the Desert Arena in Primm ($32-$69).
Wilson is the masterful voice behind Gap Band songs "You Dropped a Bomb On Me," "Oops Upside Your Head," "Outstanding" and "Burn Rubber on Me (Why You Wanna Hurt Me)." He's also notched some serious gospel hits.
At age 63, he's trying to be easier on himself, because perfectionism will tear you down.
"My wife says it all the time, she says, 'You have to love yourself. Look in the mirror and tell that person you love them to death,' and then just go in the studio and do your thing.'"
Wilson's nephew Snoop Dogghad Wilson over to his Los Angeles mansion compound a couple of months back to persuade him to get back onstage.
"He heard I didn't want to record, so the coin flipped. He was over there trying to talk me into getting some motivation," Wilson said. "It wasn't just me motivating him" as Wilson has given Snoop motivational talks in the past.
SIGHTINGS
Producer The-Dream (who gave unto the world songs by Justin Bieber and Britney Spears) ate thermador-style surf-and-turf and drank Patron Platinum with five comrades Thursday night in N9NE Steakhouse (Palms).
Von Miller of the Denver Broncos and "Dancing with the Stars" hung with buddies at Topgolf Thursday.
And wrestling heroes Alberto Del Rio and Paige got some work done by tattoo artist Bexx in Club Tattoo at Miracle Mile Shops on Thursday, though it's unclear what the ink was.
Doug Elfman can be reached at delfman@reviewjournal.com. He blogs at reviewjournal.com/elfman. On Twitter: @VegasAnonymous