Sanders' fans 'feel the Bern' with tattoos of candidate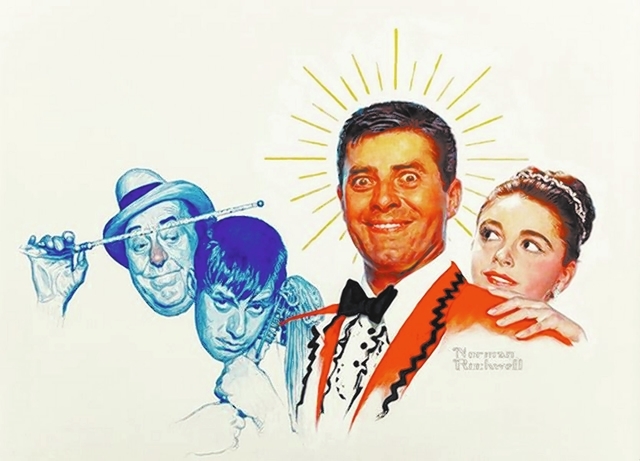 I've been on a mission: Find someone who got an extreme tattoo of Donald Trump, like the guy four years ago who had the logo of Mitt Romney's presidential campaign tattooed on his face for $15,000.
So far, no luck.
Bernie Sanders fans, on the other hand, recently showed up at Downtown Tattoo, 1106 Fremont St., were feeling more than the "Bern."
Several got simplistic tattoos showing a black outline on a white background of Sanders' balding head and reading glasses.
"Shops around the country are doing it free," said Buddy Holiday, owner of Downtown Tattoo.
The origin of the trend may go back to when a New Hampshire tattoo shop offered Trump supporters free tattoos. A Vermont tattoo shop not only matched the free offer but offered coverups of Trump, the Republican presidential front-runner.
What I discovered from my research was the latest tattoo trend: pizza is a hot item in the tattoo world.
"Two weeks ago, four guys from Ireland came in and wanted a slice of pizza on their butts," said Jake Hicks, a tattoo artist at Rock Star Tattoo at 450 Fremont St.
"It's gone international," Holiday said.
He said a recent customer asked for a tattoo of a pizza abduction by an alien spaceship, complete with light rays beaming up the pie.
Money well invested
Jerry Lewis paid $50,000 back in 1960 to have famed artist Norman Rockwell create a canvas painting to promote Lewis' "Cinderfella" film.
Now he's preparing to cash in on what turned out to be a very smart investment for Lewis.
He recently consigned the original artwork to a public auction. It is expected to sell for between $300,000 and $500,000.
"My whole idea was to get an icon in the world of art and have that icon sell the movie for me," Lewis said in a video interview for the auction house, Heritage Auctions.
The film was originally expected to gross $7 million but was released at Christmas in 1960 and grossed over $21 million.
He is featured in the painting with co-stars Ed Wynn and Anna Maria Alberghetti.
The scene and heard
Justin Bieber fans got some bad news this week when he decided to cancel upcoming meet-and-greet sessions on his 2016 tour. The Hard Rock Cafe on Las Vegas Boulevard, where a 15-year-old Bieber performed seven years ago, jumped on it as a marketing opportunity. It's offering a complimentary pre-concert dinner to any fans who have proof of their meet-and-greet purchase for tonight's Bieber concert at the MGM Grand Garden arena.
On this day
March 25, 2003: Celine Dion opens her concert extravaganza, "A New Day …" at the Colosseum at Caesars Palace, a 4,000-seat, $95 million theater built especially for the show. In its four-year run, "A New Day …" draws 3 million fans and grosses $400 million.
Sightings
Supermodel Cindy Crawford, touring the Grand Canyon by helicopter Wednesday with husband Rande Gerber, son Presley and daughter Kaia. The Maverick Helicopters flight took them 3,500 feet below the West Rim.
Former baseball slugger Jose Canseco, in the audience at the Gordie Brown show (Golden Nugget).
The punch line
"In Florida, an Anheuser-Busch truck collided with a Frito-Lay truck, spilling beer and chips all over the highway. Of course in Florida they call that an 'Easter miracle.' " – Conan O'Brien
Norm Clarke's column appears Sunday, Monday, Wednesday and Friday. He can be reached at 702-383-0244 or norm@reviewjournal.com. Find more online at www.normclarke.com. On Twitter: @Norm_Clarke