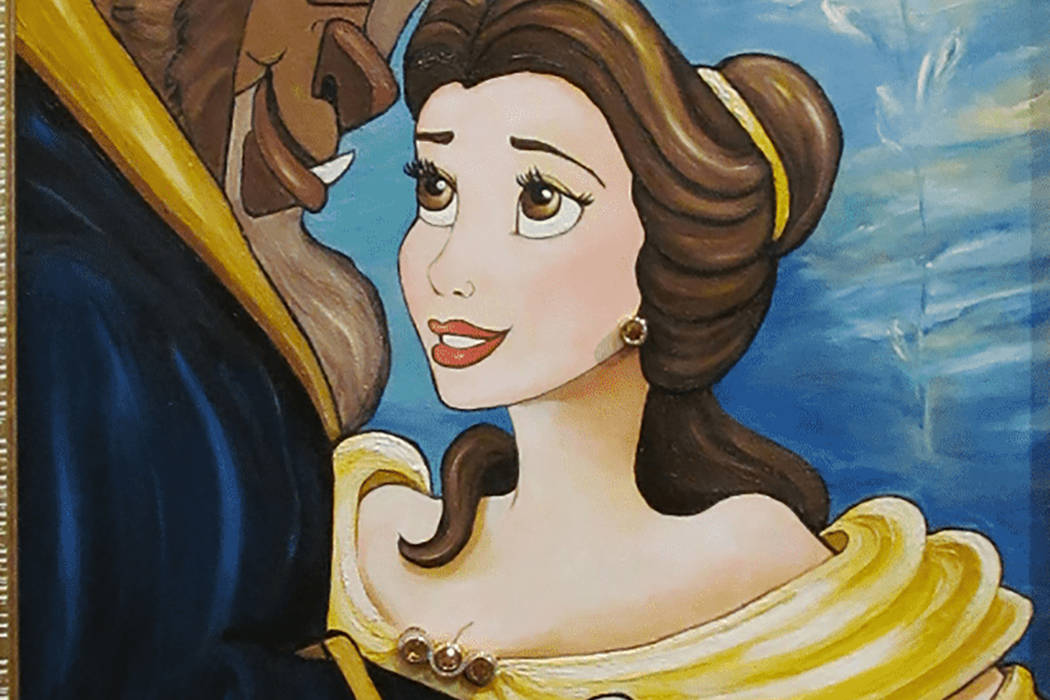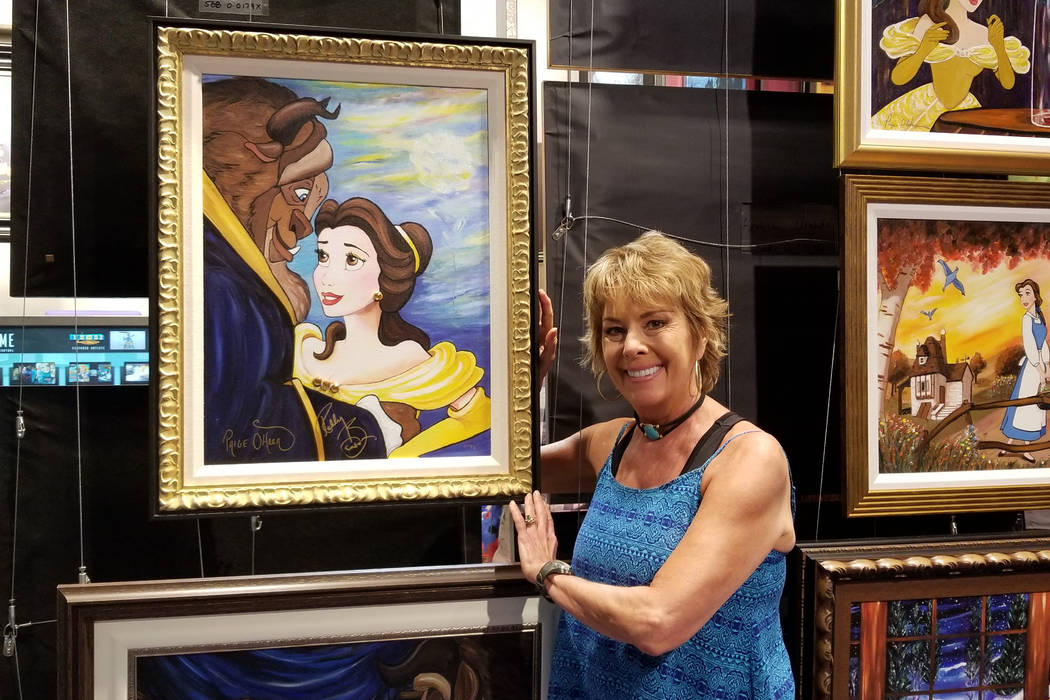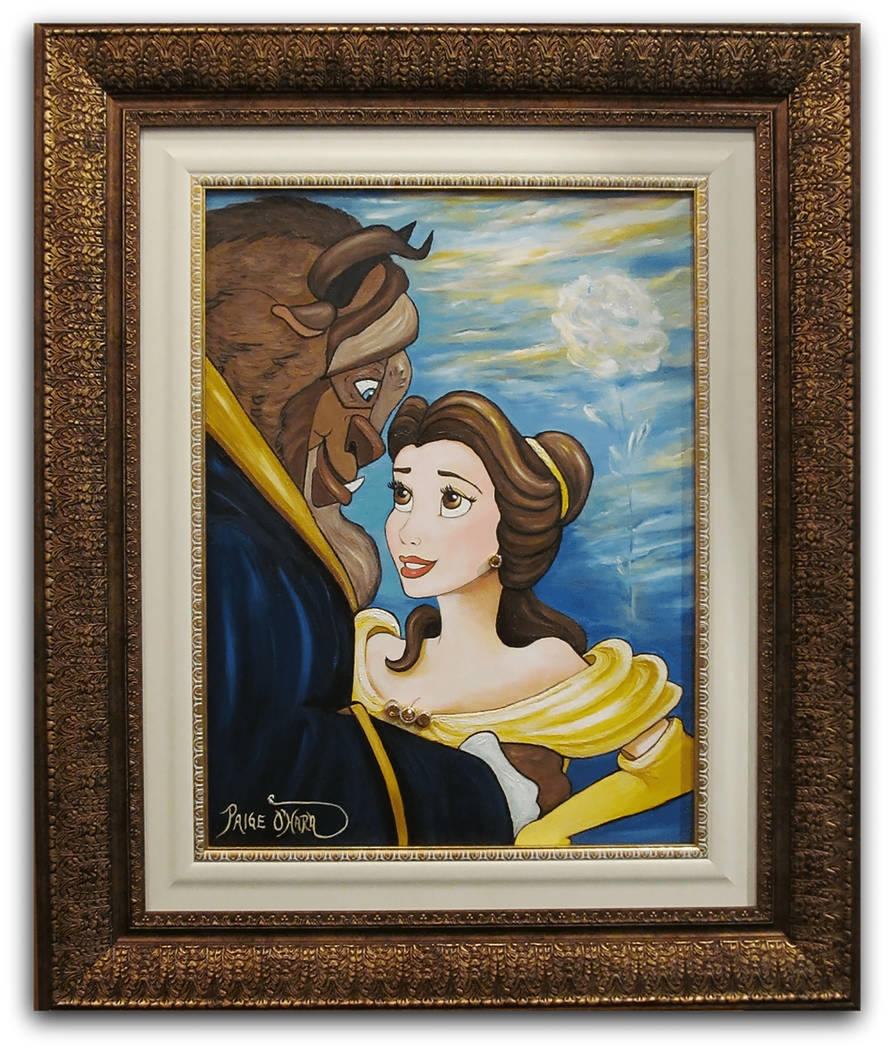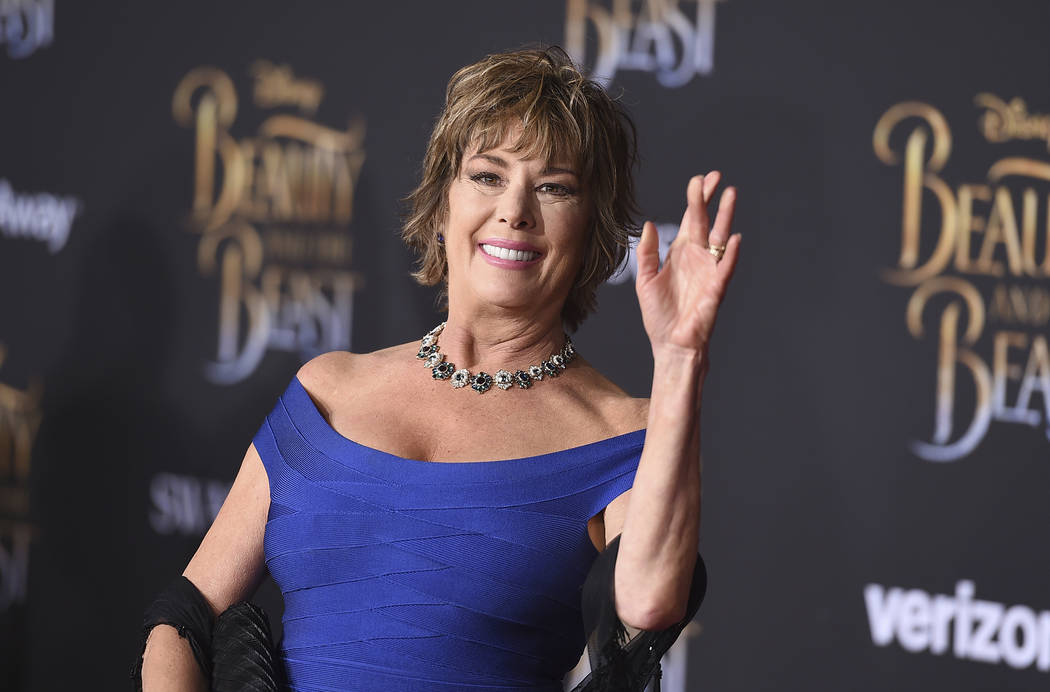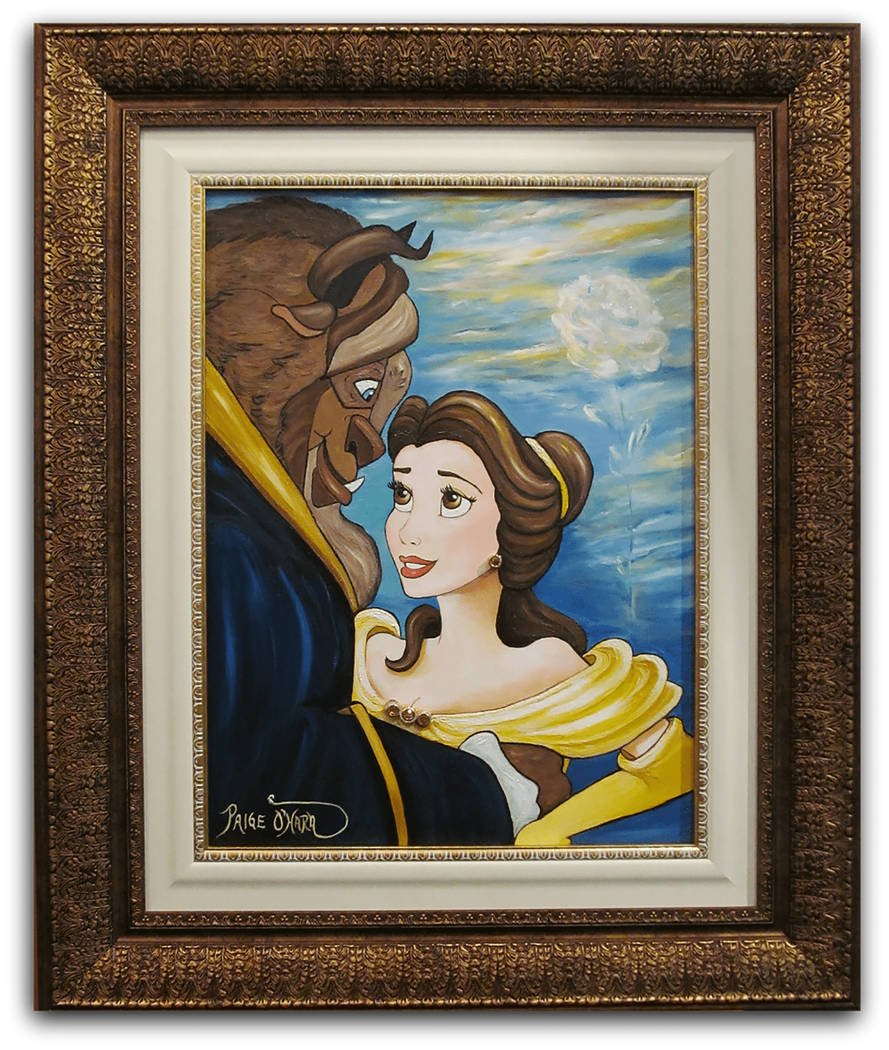 Paige O'Hara, the voice of "Beauty and the Beast's" brainy Belle, once described the animated role as "a lifetime job" — first as a performer, then as a painter.
Both sides of the longtime Southern Nevadan's talents contribute to her $25,000 painting "Tale as Old as Time," featuring "Beauty and the Beast's" title characters — and more than $10,000 worth of precious gems.
Commissioned by Disney Fine Art to mark "Beauty and the Beast's" 25th anniversary, the painting is on display at Magical Memories Featuring Disney Fine Art in the Forum Shops at Caesars. (O'Hara will be painting and signing works there Nov. 24-25.)
Although O'Hara has done previous paintings featuring Swarovski crystals, "for something this special," she says, she "wanted to get the real stuff."
Friend and Fashion Show mall jeweler Michael E. Minden helped her do just that, ordering custom-faceted citrines from Brazil and creating molds for the 18-karat gold settings. The result: a removable brooch featuring 43 round brilliant-cut diamonds surrounding the citrines, plus matching earrings.
And if the original's $25,000 price tag is beyond your reach, 25 limited-edition replicas (priced at $2,495 each) include not only the "Tale as Old as Time" artwork but citrine earrings set in gold vermeil.
Related
Las Vegas gallery opens with 'Beauty and the Beast' cast — VIDEO
Las Vegan Paige O'Hara reflects on her role as Belle in animated 'Beauty and the Beast'
Voice of Disney's Belle didn't expect to fall in love with Las Vegas
Contact Carol Cling at ccling@reviewjournal.com or 702-383-0272. Follow @CarolSCling on Twitter.