Amy Schumer locks the phones in her evolution on Las Vegas Strip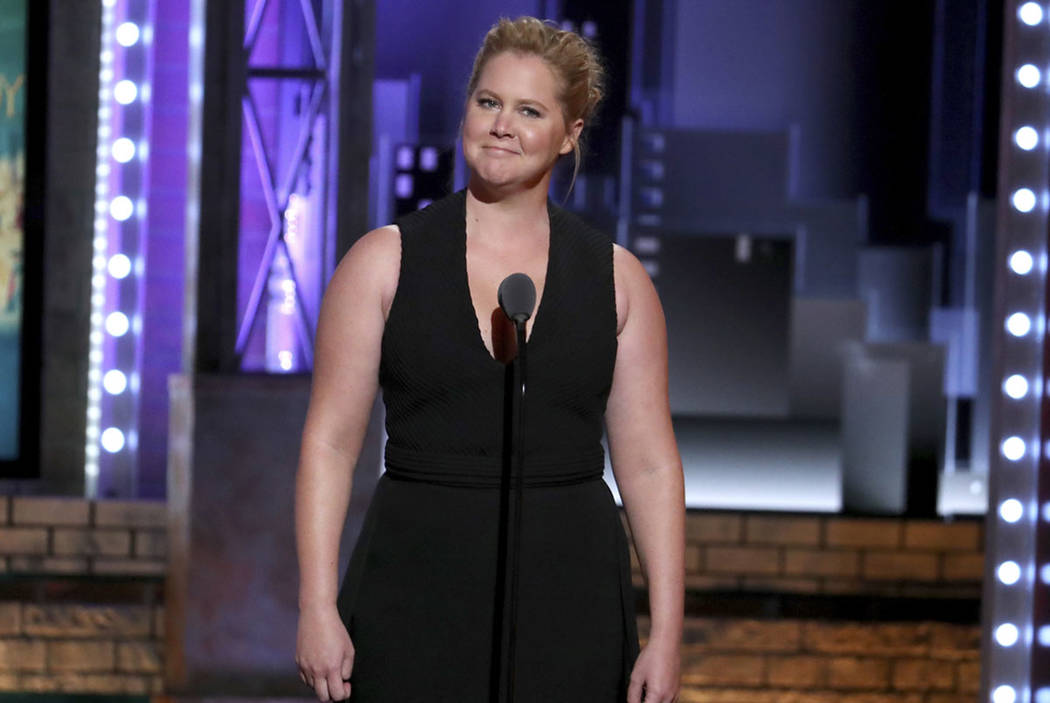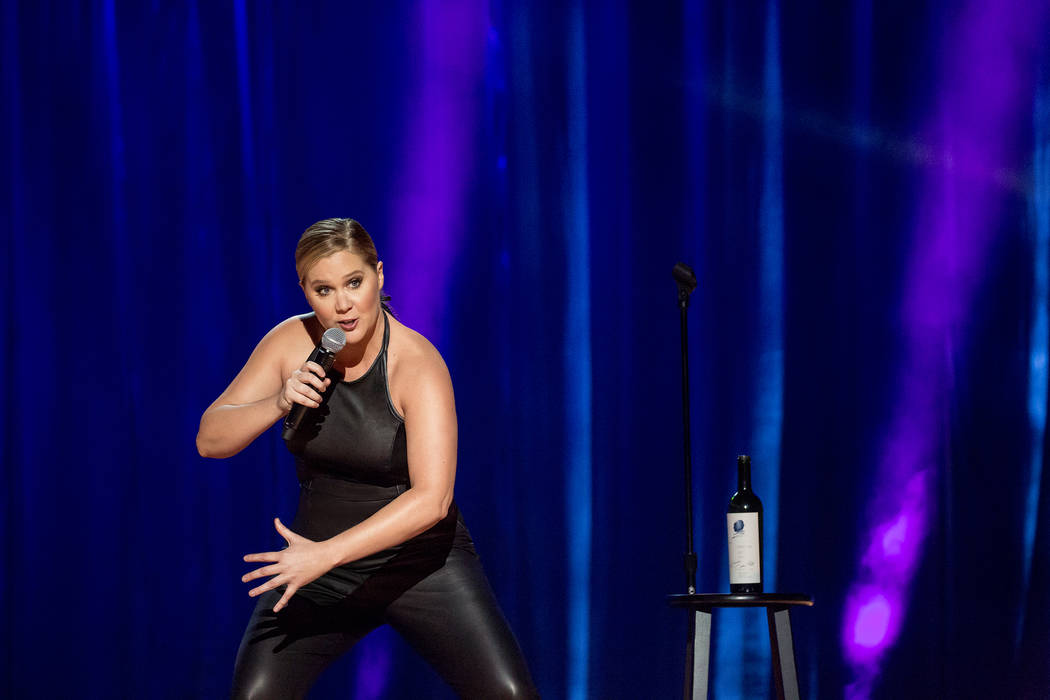 Amy Schumer is a "poucher."
This is in reference to the developing trend of locking, or "pouching," cellphones in cases during live performances on the Strip. For the first time Friday, I watched the same entertainer in back-to-back performances where cellphones were allowed, followed by another where they were locked in cases.
Schumer was that performer.
The star comic actress has performed in Las Vegas for several years beginning with the Riviera about seven years ago, and later at the Mirage. She knows the terrain and essentially served as her own opening act in a pair of appearances Friday night.
Schumer, who has starred in such hit films as "Trainwreck," "Snatched" and "I Feel Pretty" since her Riv days, first dropped in on the Comedy Cellar at the Rio for a 15-minutes set during Friday's 7 p.m. show. The place roared when host Mark Cohen announced the unbilled Schumer to the stage.
Those seated in the comedy club were allowed to carry phones into that show, but Comedy Cellar strictly prohibits any photography or recording. This is a characteristic of the club in New York, too, and those who enter typically respect the policy. Drop-ins such as Schumer's are usually posted to social media only after the performance.
Thus, during her set at Comedy Cellar, Schumer was not distracted by anyone using a phone. But she did joke at the start that patrons should please order food as loudly as possible: "Nothing gives a comic more confidence than starting a set and having someone shout, 'I need an order of chicken wings!' "
The mitigating consideration is, Comedy Cellar has a fine food menu.
But later, Schumer required phones to be cased in her headlining show at The Chelsea at The Cosmopolitan of Las Vegas. Phones are totally inaccessible when tucked into these cozies, which are furnished by the company Yondr and becoming more prevalent in shows on the Strip. Schumer performed her set, as it was advertised, "phone free."
Free? A professional comedian — maybe Schumer herself — might note that when a phone is locked up, it is not free. It's imprisoned.
Schumer followed opener Mia Jackson (whose set was also pouched) in her "Amy Schumer & Friends" lineup. The star of the lineup was onstage for about an hour, tops.
The material Schumer performed at Comedy Cellar was in her longer set at The Cosmopolitan. It was apparent she is still feeling her way through her latest stand-up performances.
Schumer referred repeatedly to notes set next to her onstage; usually, comics ditch the cheat sheets during major Strip headlining shows, using them only during drop-ins so they can test their new jokes.
Aziz Ansari, for one recent example, dropped into the Comedy Club in New York on Aug. 3 to test his new material. He asked the crowd to excuse him while he recorded the set on his smartphone, as he was developing new material.
But I seriously doubt Ansari would display that phone in a performance at, say, The Mirage. Top comics usually have their sets memorized by the time they headline on the Strip (the same way that singers, ideally, have their lyrics in order for large-scale productions).
As I think through this issue, the only stand-up I can recall who referred to notes during a big-ticket show on the Strip was Jon Lovitz, in the early stages of his co-headlining (and ill-fated) "Reunited" show with Dana Carvey at The Foundry at SLS Las Vegas. At the risk of belaboring the obvious, Lovitz's repeated glances at the sheets placed onstage did not make his set any funnier.
That's true for any stand-up, even such a proven star as Schumer. Near the beginning of her set at the Chelsea, Schumer asked the crowd if anyone had seen her during her days at the Riviera. I was one of two people who shouted, "Yes!" at the stage.
I'd met her Schumer in those days, interviewing her before a show in May 2012, when she was known mostly as a great roaster on Comedy Central specials. And the then-rising comic just destroyed the old Starlite Theatre that night. She didn't need any notes and was in total control of the room.
And if she had simply asked everyone to put their phones away and laugh along, I'll bet they would have.
John Katsilometes' column runs daily in the A section. Contact him at jkatsilometes@reviewjournal.com. Follow @johnnykats on Twitter, @JohnnyKats1 on Instagram.