'Bat Out of Hell' to close New Year's Day on Strip
Updated December 23, 2022 - 7:15 pm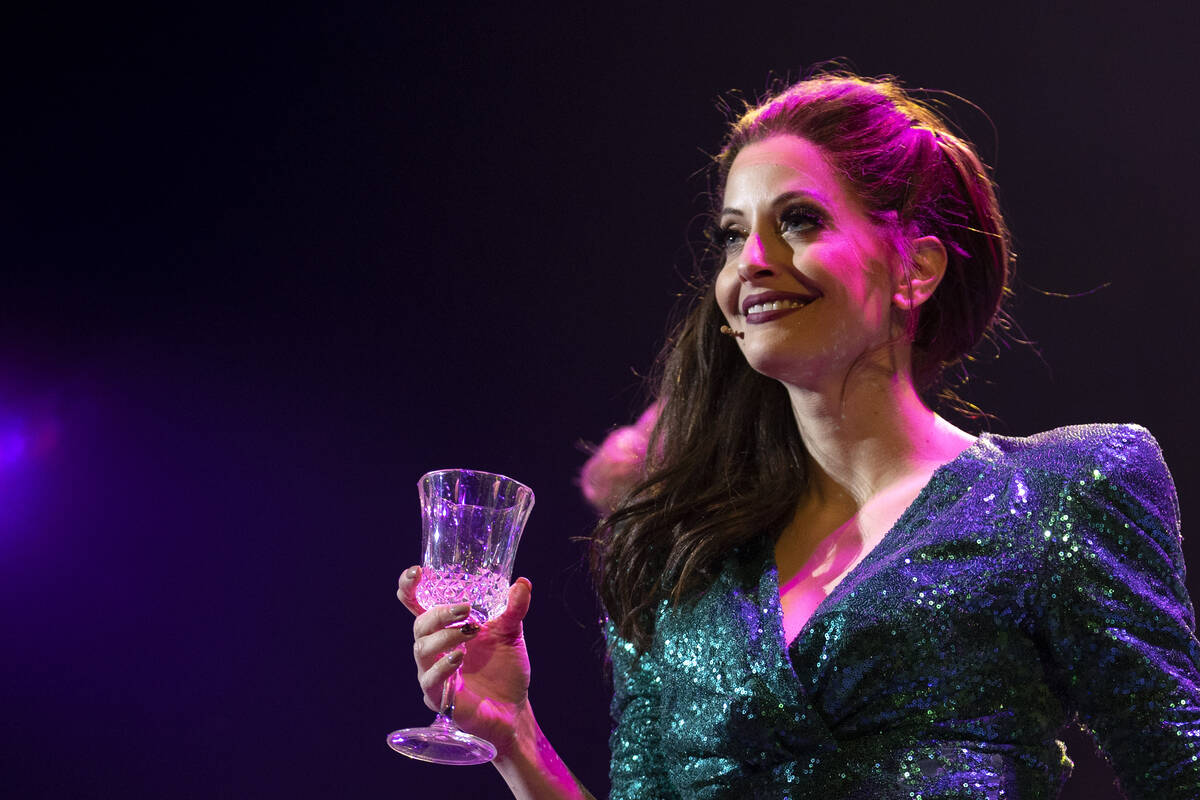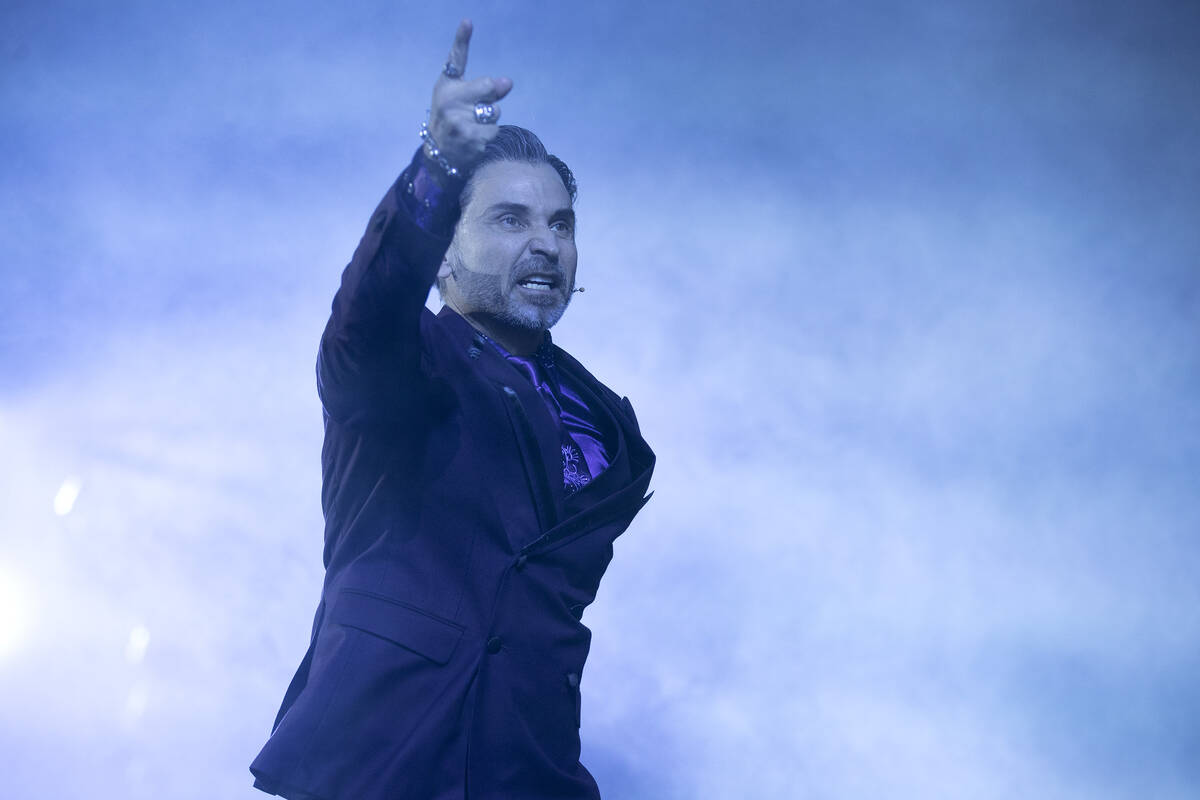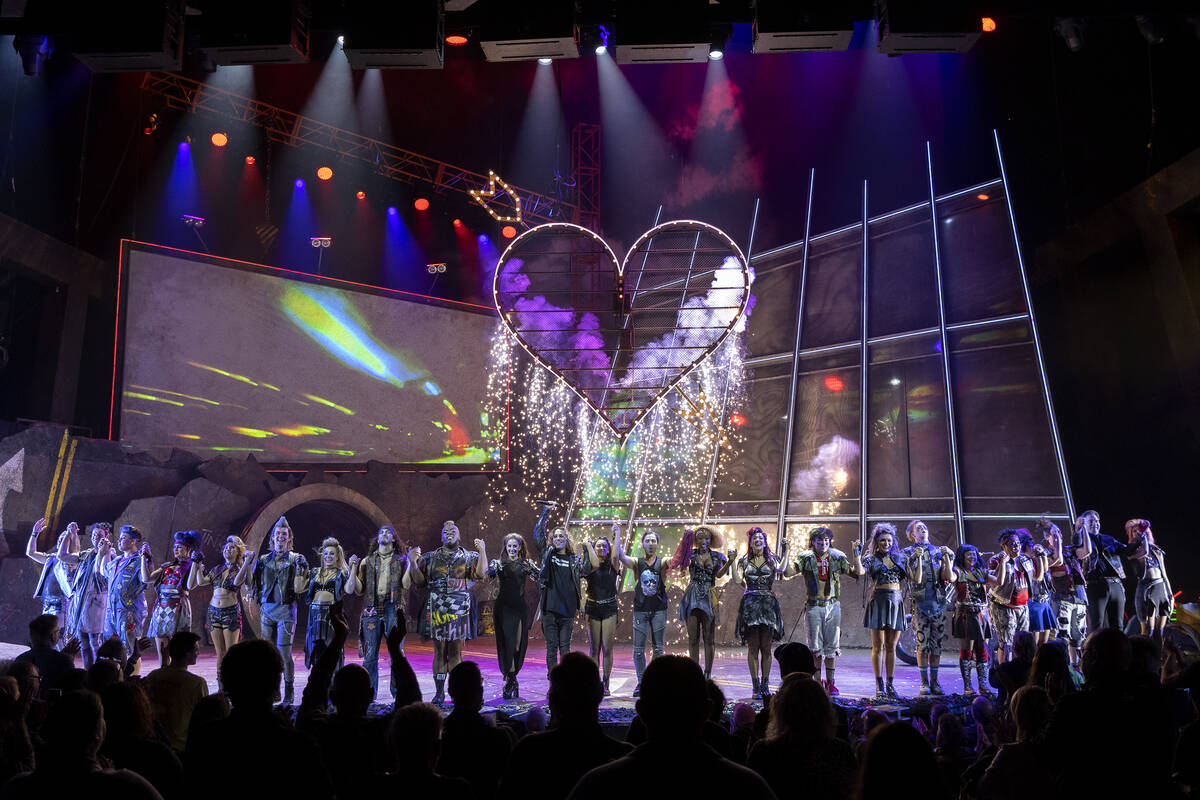 Financial woes have taken the flight out of "Bat."
"Bat Out of Hell — The Musical," custom-designed for Paris Theater, is closing after its performance Jan. 1. The company was notified via email Thursday, with co-producers stating, "We have been trying to find a path forward, but the financial reality has left us with no other choice."
Co-producers Michael Cohl, Tony Smith and David Sonenberg issued the message, sent under the "Bat out of Hell" logo.
Cohl is the former chairman of Live Nation who now runs S2BN Entertainment. He has helped run operations for such artists as the Rolling Stones, Stevie Wonder, Pink Floyd, Prince and Michael Jackson. Smith was manager for Genesis as a group and band members as soloists, and was co-manager of Pink Floyd. Sonenberg is a music manager who produced the Oscar-winning documentary "When We Were Kings." The musical plans to continue running in the U.K. and Australia/New Zealand in 2023.
A company rep confirmed via statement Thursday afternoon the Vegas show is closing."BOOH," as it was known in acronym, premiered Oct. 7, and will have run a total of 12 weeks.
The production was based on Jim Steinman's rock musical, with Meat Loaf turning the material into hit singles and albums in the 1970s. The Vegas version rocked with "Paradise By the Dashboard Light," "All Revved Up with No Place to Go/"Wasted Youth," Bat Out of Hell," "I'd Do Anything For Love (But I Won't Do That)." Two previously unreleased songs, "What Part of My Body Hurts the Most" and "Not Allowed to Love,"were also developed the Vegas production.
Neither Steinman nor Meat Loaf (who had no formal role in the project's development) survived to see the production hit the Strip, managed by Base Entertainment of Las Vegas.
In a statement Thursday, Base CEO Mark Maluso said, "Base is extremely proud to have worked on this marvelous show on behalf of its Producers, Michael Cohl, Tony Smith and David Sonenberg. We thank the wonderful cast and crew and the leader of Caesars Entertainment and the Paris Las Vegas."
"BOOH" had scouted talent from across North America to fill its Vegas company, with the highly regarded casting director Louanne Madorma leading that effort. The show was clipped back from its original 2½ hours to about 80 minutes for Vegas audiences, with several songs and its intermission sliced for Paris Theater.
Knocking down a show's duration has been commonplace among Broadway-styled shows in Las Vegas over the years. "Jersey Boys," "Phantom — The Las Vegas Spectacular," "The Producers" and "Avenue Q" were all shrink-wrapped for Vegas audiences, with characteristically short attention spans for full-length musicals.
The show scooted along at impressive velocity, even as it meant losing some key story points in the process as it was promoted as a rock musical, not a concert show.
But "BOOH" was unable to make a profit despite the Vegas adjustments, some trick stage elements (including on-stage cameras projecting scenes on the theater's big screens), inventive costumes and a live band. It is universally accepted within the Vegas entertainment community that the show was loaded with great talent on- and off-stage.
The four principal performers Travis Cloer (Falco), Anne Martinez (Sloane), Travis Cormier (Strat) and Alize Cruz (Raven) were all stellar in their respective roles.
With that talent assembled, "BOOH" had hoped to break a string of luckless productions at the theater. The list of shows that closed over the years have included its original musical "The Hunchback of Notre Dame" in 1999, followed by "We Will Rock You," "Jersey Boys," "Circus 1903," "Inferno," and "I Love the 90s," all of which struggled to consistently sell tickets in the 1,400-seat theater."
BOOH" tried to offset chronically low ticket numbers, amid reports of the show frequently offered on online seat-filling platforms.
Cloer, especially, has been on Tilt-A-Whirl at Paris, as co-star of "Jersey Boys" and "Marilyn" at the theater. As Thursday's news broke, he texted, "I'm really proud of what we put together."
Cloer's Las Vegas co-star Anne Martinez said, "I definitely don't think the theater was cursed or anything like that. This is just the business of entertainment. Personally, it's tough because I really love the show and I really love this cast. But I know we'll work together again."
The show's marketing strategies included bringing in "walk-on" cast members to spread word about the show (including "Lunchbox" from "The Bobby Bones Show" and yours truly). The production also recruited a shaman to rid the theater of unwelcome spirits.
Producers also sent out a recent social-media push to showcase specific cast members, including the four principals, while singing and performing. Those videos were being shared by the cast even the day the closing was announced.
But nothing the show put forth could offset challenging market trends for production shows in Las Vegas. To borrow a Steinman line, "Bat Out of Hell — The Musical," was all revved up, with no place to go.
John Katsilometes' column runs daily in the A section. His "PodKats!" podcast can be found at reviewjournal.com/podcasts. Contact him at jkatsilometes@reviewjournal.com. Follow @johnnykats on Twitter, @JohnnyKats1 on Instagram.