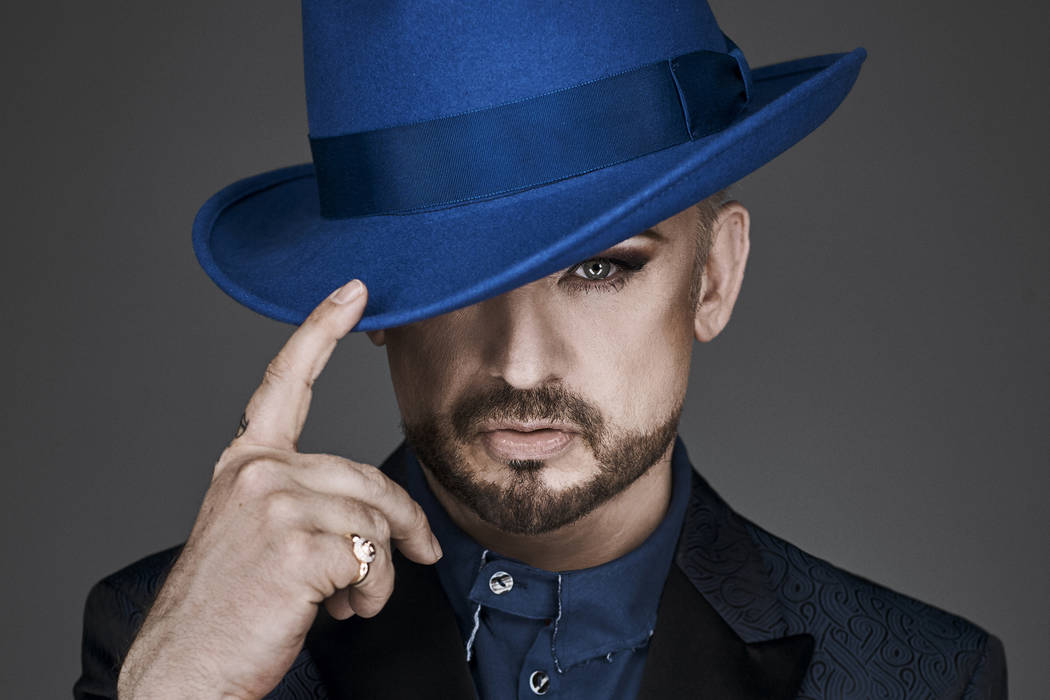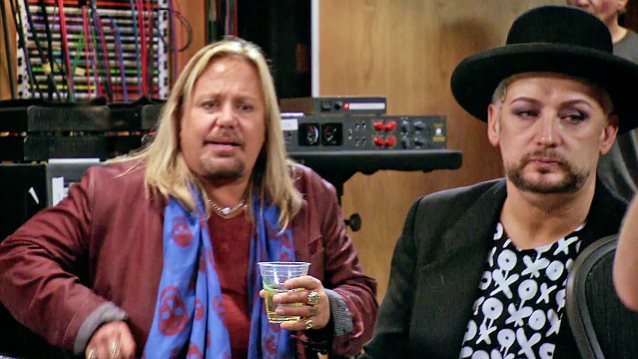 Boy George is such a tease.
For weeks he's been toying with us about a residency in VegasVille. He once asked, "Do you really want to hurt me?" No sir, and it's actually been fun watching his "Karma Chameleon" act.
"I'm using the classic, 'I can neither confirm nor deny' line!" Boy George said during a telephone interview last week. "Nothing's been set in stone, so I can't comment."
This performance could be a taste of what George is to bring to a Vegas residency, wherever it might be. On July 31, a story in the London Times talked of a Boy George-Cyndi Lauper residency in Las Vegas, but provided no details.
"Actually, I think we were talking about the Flamingo. That's where Donny and Marie are, right?" George said, with the answer being, "Yes! I think that's where we've got our eyes set."
Boy George says he's up for a collaboration with Lauper, among other artists. Base Entertainment and Caesars Entertainment were reportedly in talks to bring both stars to Planet Hollywood, but those plans ebbed as Ringo Starr and his All-Starr Band announced an October residency there. His name has also been mentioned in conversations about "The Voice" live show projected for Hard Rock Hotel.
"We haven't signed anything yet, but certainly some ideas have been bandied about a bit," George says. " Cyndi is someone that I have toured with and love and our energy together is certainly fun. We're quite similar even though we are from different parts of the world."
He adds, "There are a number of different people and I love the idea of getting people in to sing and Cyndi would certainly be on that list; Debbie Harry, K.D. Lang, you know, I love my girls! All sorts of interesting characters would be fun to perform with. The idea would be to have a structured show but with fluidity to it, too."
George said he has loved Vegas since his days fronting Culture Club in the '80s.
"We came through and it was such a mind-blowing experience, you just cannot believe what you're seeing, because wherever you come from in the world, you've seen it in movies or seen it on TV," George said. "But the whole concept of Vegas is changing now, and it is for everybody — you've got all types of stars headlining there."
He compares the attitude about playing Las Vegas to artists willing to perform in multiple mediums.
"It's a bit like television used to be," George says. "You know, people didn't do television for a while, but now you've got great actors doing TV because TV has changed for the better. I think it's the same with Vegas. Everybody seems to want to go to Vegas."
TV, of course, has helped keep Boy George in the pop-culture conversation — especially through his on-camera skirmishes with Vince Neil of Mötley Crüe last year on "Celebrity Apprentice," and this year's headed debates with Seal on "The Voice Australia." George, who is a recovering alcoholic, snapped at Neil for drinking wine in the studio. George and Seal have repeatedly sparred over contestants' performances on the show.
"Reality TV has nothing to do with reality. I don't know why they call it that. They should call it un-reality TV," George says with a laugh. "When you do these shows, you never ever know who you're going to hit it off with or who you're going to come up against. You literally have no clue. And usually the people you end up arguing with are the people you end up quite liking."
In the case of Seal, he says, 'In the end, I really appreciated that he had an opinion. When you're on these shows, you're looking for something to feed off of. You need someone with an opinion. "
In the case of Neil, George says: "When we walk away from these TV shows, we know it's a TV show. We're not taking it seriously. If I were to bump into Vince Neil tomorrow, I'd give him the biggest hug ever. I have absolutely nothing but respect for Vince Neil."
Well, Neil does live in Las Vegas. Maybe one day he'll catch Boy George's show on the Strip. There might even be an open mic ready for him.
John Katsilometes' column runs daily in the A section. Contact him at jkatsilometes@reviewjournal.com. Follow @johnnykats on Twitter, @JohnnyKats1 on Instagram.
"Actually, I think we were talking about the Flamingo."