Celine Dion to end run on Las Vegas Strip with nothing to prove
Updated September 29, 2018 - 10:55 pm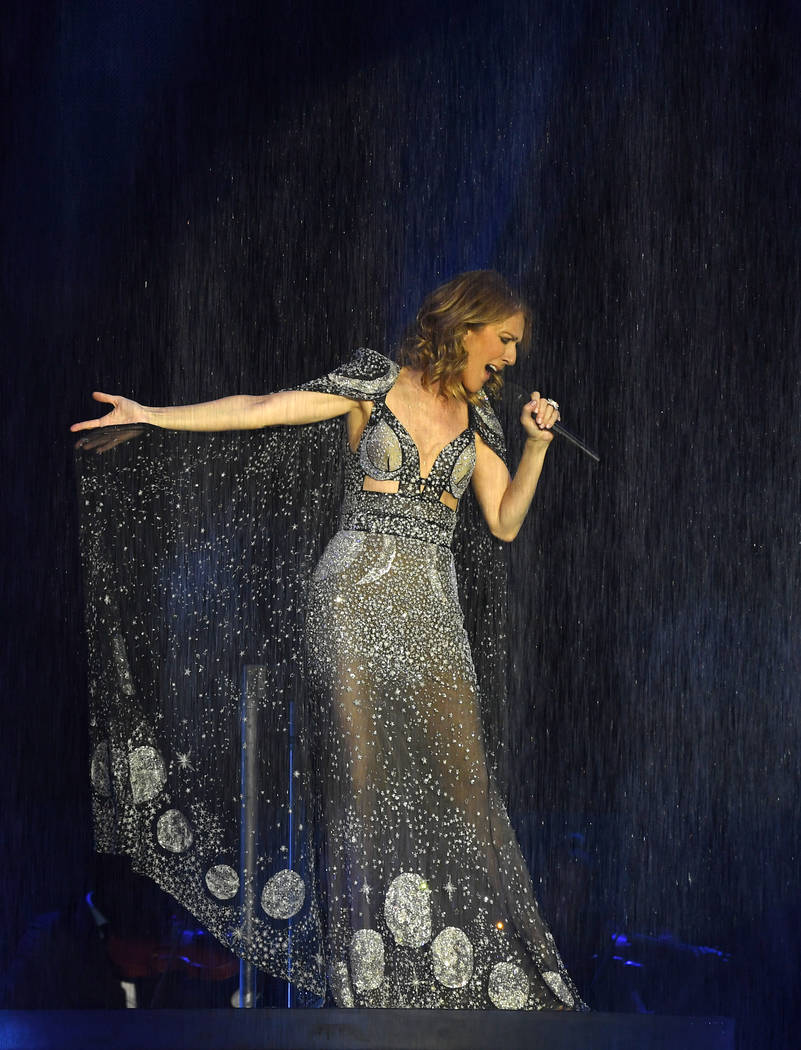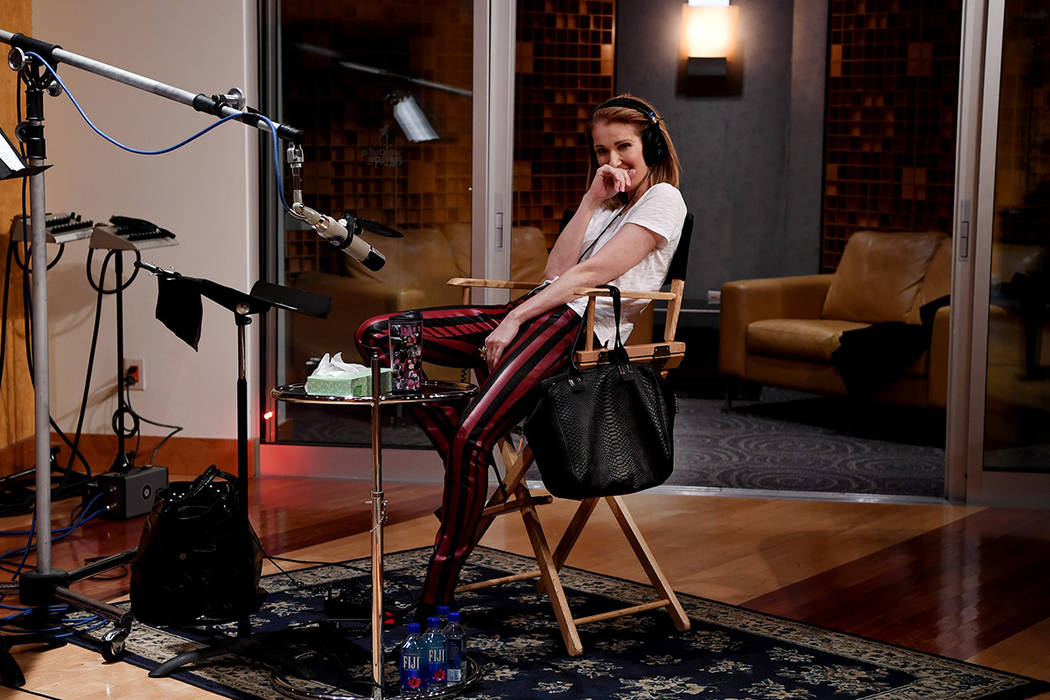 Deep into a late-night phone conversation, Celine Dion seems suddenly struck by a revelation.
She has nothing to prove.
"I guess that's really it; I feel like I don't have to prove myself. I don't have to prove anything," Dion says. "When you don't have to prove anything, it gives you a lot of space."
Dion has just ended a lengthy session at the Studio at the Palms, where she's recording her next studio album, set to be released next year.
But this chat starts with Dion's decision last week, equal measure inevitable and surprising, to announce the end of her residency at The Colosseum at Caesars Palace.
Dion's final show is June 8. She opened "A New Day …" in March 2003. The Colosseum, known as "The House that Celine Built," as Elton John regularly referred to the venue, has become a dominant venue on the Strip.
Dion has effectively built the model for superstars to open similarly scaled theater residencies in Las Vegas, as the Colosseum has been host to superstars such as Sir Elton, Cher, Bette Midler, Rod Stewart, Shania Twain, The Who and Reba, Brooks & Dunn. The venue is a performance destination and an annual industry leader for box-office profits. Dion started all of that.
By the time she steps off the stage in June, she will have grossed more than $700 million in ticket sales in her two resident productions, "A New Day …" from 2003-2007, and "Celine," which opened in March 2011. By the time she reaches closing night, she will have performed more than 1,100 shows in two residencies.
Moreover, Dion lives in Las Vegas with her family, including 17-year-old Rene-Charles and 7-year-old twins Nelson and Eddy. Her dedication to philanthropy during her time in the valley has been extraordinary. Characteristic of her generosity was a $500,000 donation from her first performance after the Oct. 1 shooting.
Dion has given one interview — this one — since announcing Monday morning that she would end her run at the Colosseum. Highlights from that conversation:
She's not interested in specifying why she made this decision now: "The little that I know, and it's enough for me to know, is that I know I have a contract roughly until June," Dion says of her current contract with AEG Live, which does expire in June. "Exactly when, I don't know. I don't like endings, so I looked at it more as turning a page in a chapter of my career. For me, I'm just not there yet."
That's because she has about 50 shows to perform this year and next: "I'm the kind of person that really lives day to day," Dion says. "I don't even really want to think about the ending right now, to be honest with you, because people that are around me in my life are kind of freaking out a little bit, and I've got shows to do. I'm a mother, and I have kids to take care of."
She downplays her effect on the rise in superstar residencies in Las Vegas: "I don't want to sound pretentious. I didn't start anything," she says. "The entertainment business in Las Vegas started way before me. I didn't start anything. The music industry had people like Frank Sinatra, Elvis and names way bigger than me, and it all started way before me. But we had a plan, we believed in it, and then we stayed here."
She feels great physically, at age 50, and remains eager to take the stage: "You can't just get older and think of gravity, because you would be miserable. Can you imagine just thinking about getting older?" Dion says with a laugh. "I am getting older, and I like to call it older because as I am moving forward through my life, but I feel younger and I don't know why. I still enjoy singing all of my songs, seeing people as if it is the first time I have sung them, and feeling their energy come back to me."
Rene Angelil, her late manager and husband, is the reason she is not wary of gambling: "My husband was a gambler, and that was all positive for me because, as a gambler, he took a lot of chances because he was a gambler," she says. "Rene believed in this very strongly, and so did Franco (Dragone, creator of "A New Day …"), and all the people involved who put money into it. I was dreaming. That's my job, to dream and take care of my kids and try to sing as good as I can."
This is not an end: "Every night I'm looking into the balcony, and I realize people are still coming and after how many years?" she says. "So, it drives you and that's why I don't like to talk about ending. I don't want to have a bittersweet conversation (laughs)! It's been 15 years! I have raised my children here! I'm a Las Vegan! Right now, that is me."
John Katsilometes' column runs daily in the A section. Contact him at jkatsilometes@reviewjournal.com. Follow @johnnykats on Twitter, @JohnnyKats1 on Instagram.