Charles Manson's ashes used in painting at Haunted Museum in Las Vegas
Updated July 30, 2018 - 10:48 am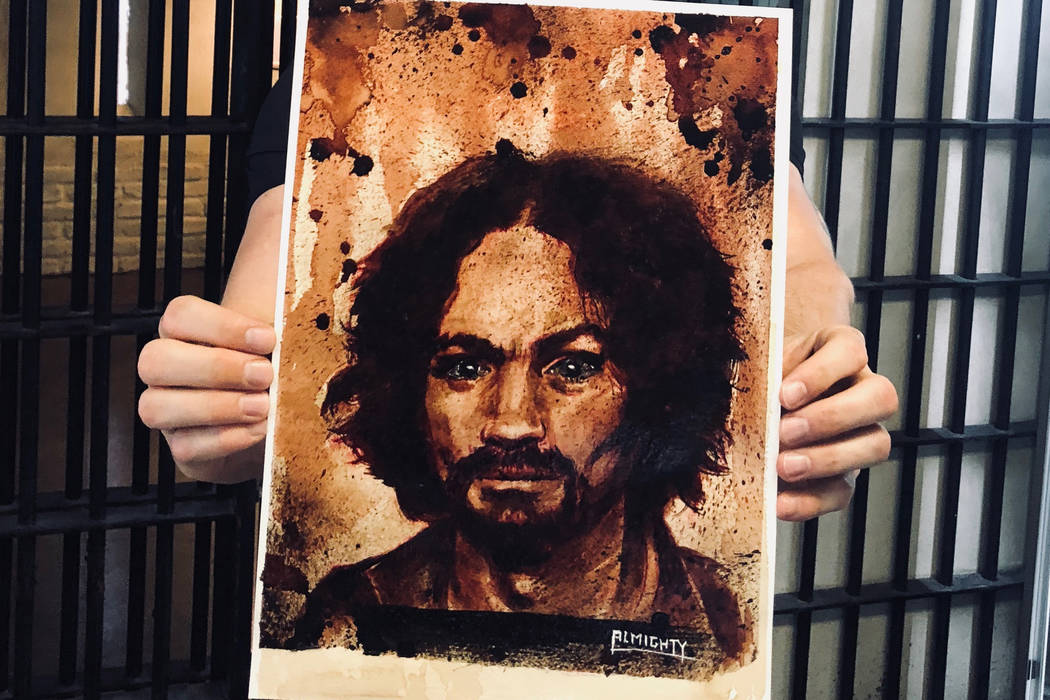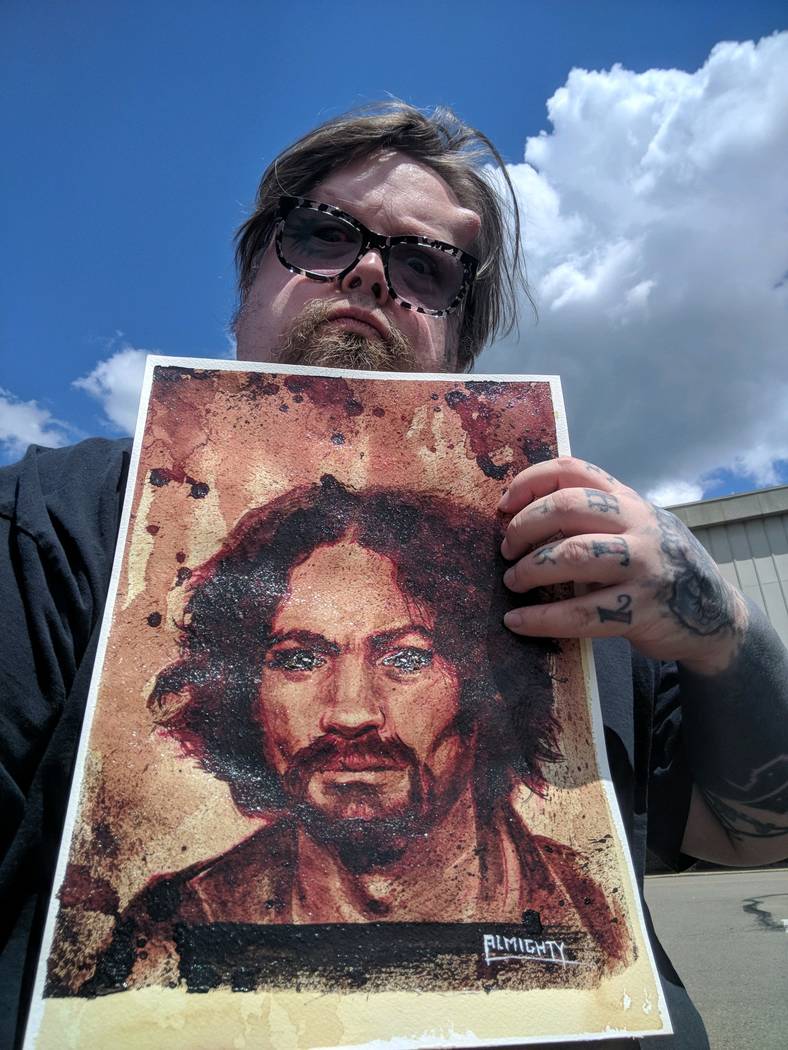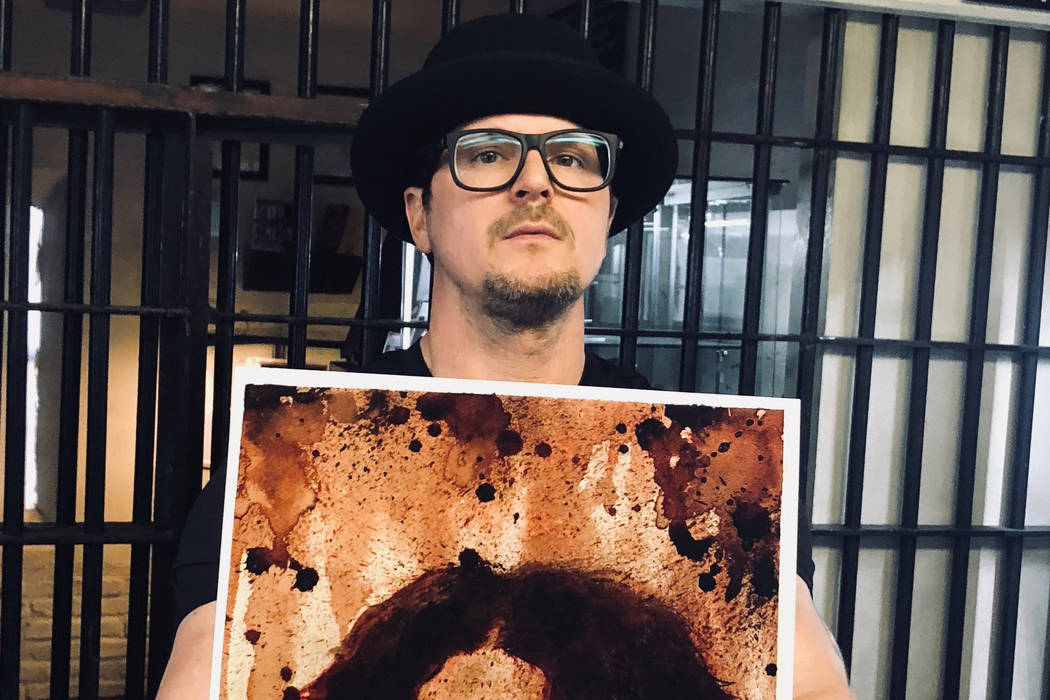 Zak Bagans does not creep out easily. But as he looks into the eyes of his newest display piece for his Las Vegas museum, he says, "This is creepy as hell. You can literally feel him looking back at you."
"Him" is in reference to the late mass murderer and cult leader Charles Manson.
Bagans, proprietor of Zak Bagans' Haunted Museum at 600 E. Charleston Road, has in his clutches a painting of Manson with Manson's ashes in the eyes. This is a common medium for the painting's artist, Ryan Almighty, who uses human blood (in this instance, his own) and human remains to create his artwork.
Bagans, host of Travel Channel's paranormal investigation series "Ghost Adventurers," received the painting at his Las Vegas attraction on Saturday morning. He is having it framed, and plans to display the work beginning Wednesday, in a museum room housing true-crime exhibits.
Thus, the new Manson piece will be displayed alongside such items as Manson's false teeth and art he created while in prison for 46 years until his death in November at age 83. Other works Bagans has displayed including a bloody Manson hand print, paintings made with Manson's urine, and jewelry made from his own hair and underwear.
But the posthumous painting is especially unsettling. Just gazing at a photo of the piece elicits chills.
"Obviously, this piece is a little more charged," Bagans says. "It's a little more creepy than most of the other objects."
Bagans is certain of the authenticity of the materials used in the painting — specifically Manson's remains — as his production company is developing a documentary about the serial killer's life. Bagans has been working with Manson's grandson, Jason Freeman, who won a legal tussle over possession of Manson's body and organized the late serial killer's memorial service.
With Freeman's consent, Bagans' crew recorded footage at Manson's funeral in March in Porterville, Calif. Manson's body was cremated after the open-casket service, and his ashes were then spread across a creek bed. During that event, someone connected to Bagans' production obtained Manson's ashes, which were then presented to Almighty for the painting that will now hang in Bagans' museum.
"I know exactly who was there, who got some of the ashes, the various people to grabbed the ashes to throw them in the air," Bagans says. "I have all the footage. I am really strict about how I display things, and I know they are all legitimate. This is legitimate."
Bagans' describes himself as simply a collector of a items particular niche — the creepy — and this painting fits ideally in his macabre empire.
"It gives you the chills," he says, "and it is awesome."
Contact John Katsilometes at jkatsilometes@reviewjournal.com. Follow @johnnykats on Twitter, @JohnnyKats1 on Instagram.