Comedian Marty Allen dies at 95 in Las Vegas
Updated February 12, 2018 - 11:27 pm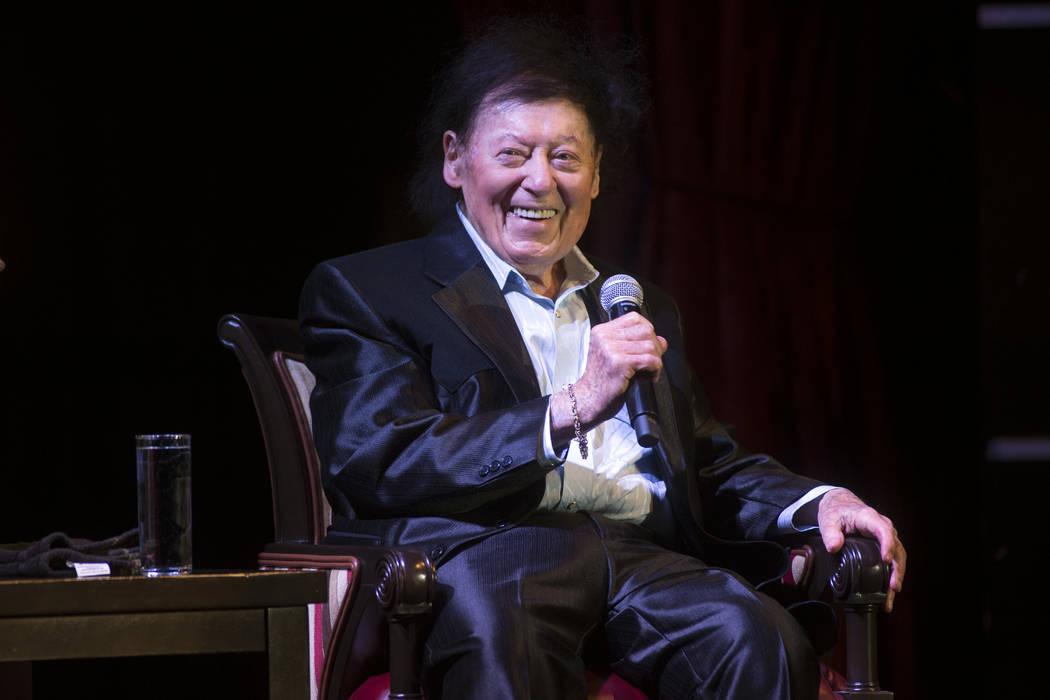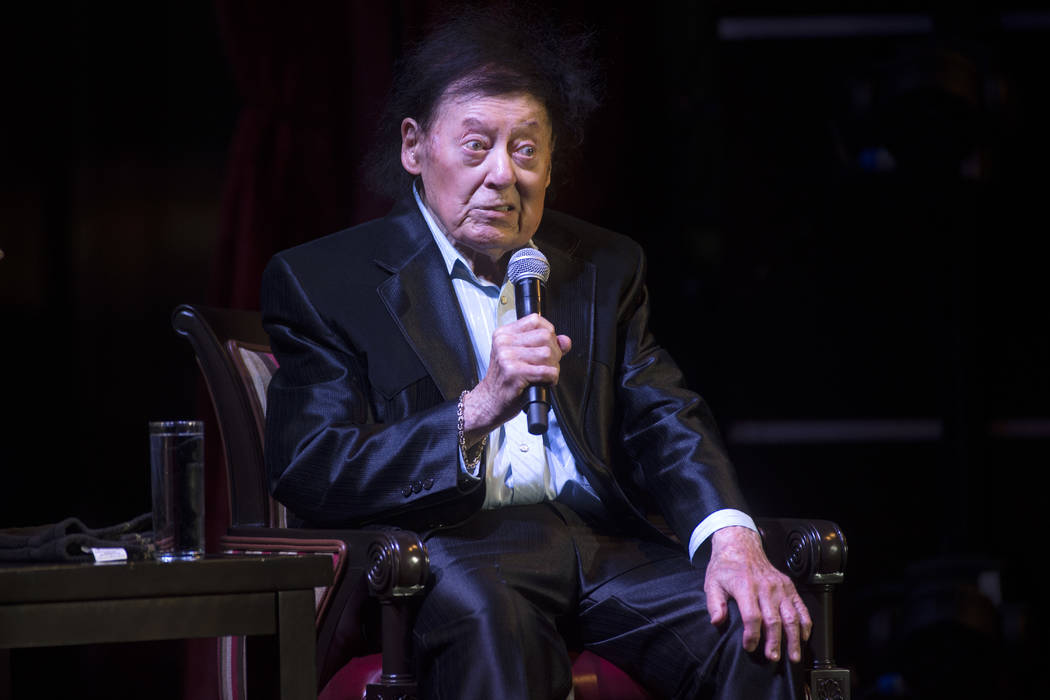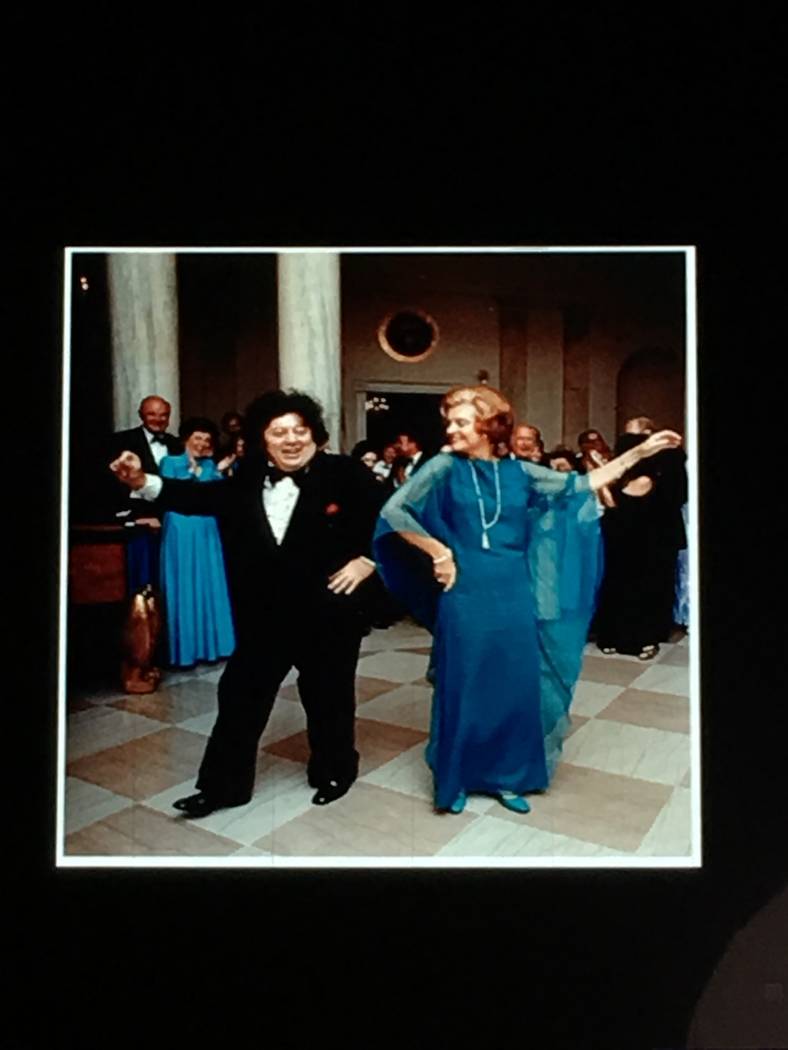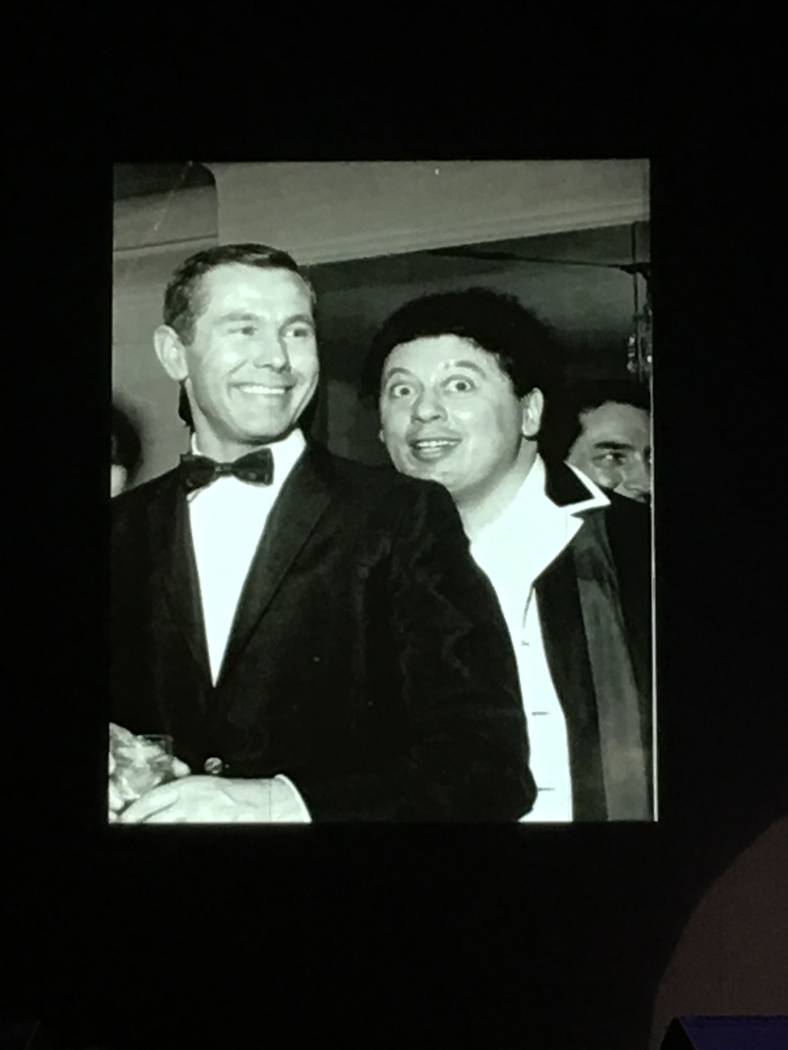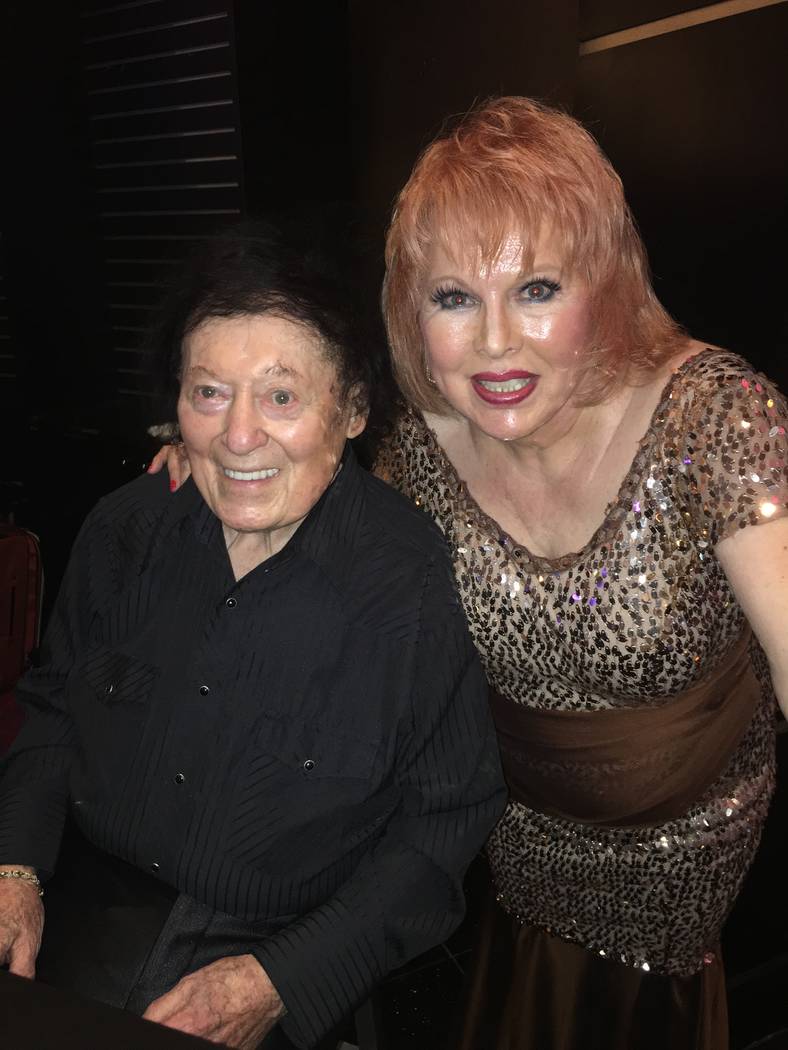 He called out his catchphrase "Hello Dere!" to his many friends in Las Vegas, and always wore his hair in a wild, black mane. And rather than lean on a proper cane, he used a Louisville Slugger, often pretending to take a few cuts with his favorite prop.
Marty Allen, a showroom and TV favorite for more than a half-century who gained national fame with stage partner of Steve Rossi, died on Monday in Las Vegas. He was 95. Allen had been suffering from complications related to pneumonia, and had been admitted to a Las Vegas rehab facility over the weekend.
Allen was with family members, including his wife of 34 years, Karon Kate Blackwell, at his passing.
Las Vegas publicist Candi Cazau, a friend of Allen's for more than 40 years, said she saw Allen in hospice care about 15 minutes before he died.
"He was an incredible man, and he always seemed so young to me," Cazau said. "He was like the Energizer bunny of entertainers."
Allen most recently performed at South Point Showroom on March 22, the day before his 95th birthday. On Christmas morning, Allen suffered a fractured right hip after a fall at his Las Vegas home and had struggled in his rehabilitation.
"If it weren't for that fall," Cazau said, "he would have been performing next month." Allen and Blackwell had planned to return to the stage on April 21 at the Rrazz Room in Boca Raton, Fla.
The Allen and Rossi comedy team performed in clubs around the country and on TV from 1957-68. They routinely headlined in Las Vegas, recording live albums at the Riviera and Sands. Following a breakup they always described as amicable, the two reunited for a brief run at Bob Stupak's Vegas World (now site of the Stratosphere) in 1990.
The zenith of the Allen & Rossi partnership was Feb. 16, 1964, when the duo appeared during The Beatles' second appearance on "The Ed Sullivan Show," broadcast from Deauville Hotel in Miami Beach. Allen introduced himself that night with, "I'm Ringo's mother!" In a side conversation with John Lennon, Allen claimed, "I'm often mistaken for you."
The bug-eyed comic and his smooth, straight-man partner made more than 40 appearances on Sullivan's Sunday-night variety show. With Rossi and as a solo act, Allen estimated he'd made more than 400 TV appearances during his career, including "Hollywood Squares" and "The Mike Douglas Show."
Allen was also a terrific dancer, often grinning during the black-and-white video clips that showed him dancing in his television appearances. A decorated World War II veteran, he was also fiercely proud of his military background. Allen was stationed in Italy with the 15th Air Force when sparks from a fuel truck touched off a fire in a plane.
Allen prevented an explosion, driving the fuel truck away, returning to the bomb bay of the fighter and rolling across the flames to extinguish the flames.
For that act, he earned the Soldier's Medal for Bravery.
In his final performance at a sold-out South Point Showroom, Allen joked about his advancing age.
"I told my wife I wanted an antique for my birthday," he said. "So she framed my birth certificate."
John Katsilometes' column runs daily in the A section. Contact him at jkatsilometes@reviewjournal.com. Follow @johnnykatson Twitter, @JohnnyKats1 on Instagram.