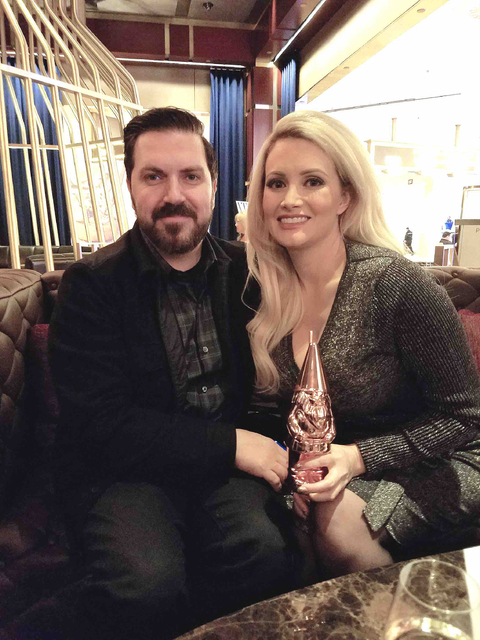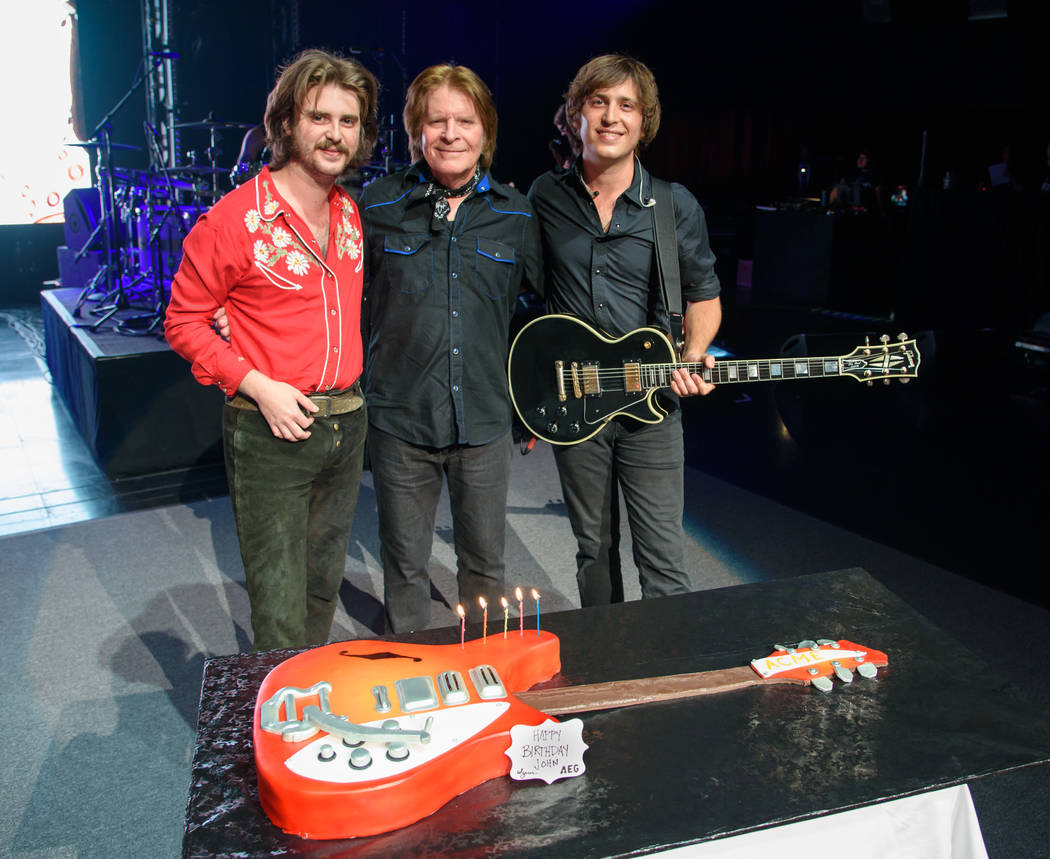 We've had the Ali Shuffle. What about the Arena Shuffle?
The Floyd Mayweather-Conor McGregor fight seemed to inch closer to reality with the news that Mayweather Promotions had secured MGM Grand Garden Arena for an event Aug. 26. Maybe.
But what if Mayweather Promotions works a deal to move the bout to the larger (and more lucrative) T-Mobile Arena on that date? The venue is currently booked for the championship game of Ice Cube's Big 3 basketball tournament, but that event could still be moved to MGM Grand. If promoters are looking to usurp some of the money, publicity and energy from the Sept. 16 Canelo Alvarez-Gennady "Triple G" Golovkin bout at T-Mobile, this move would achieve that.
Carrot's props
Scott Thompson, known by his stage name of Carrot Top, has had a lively month: He has yet another new prop, and he visited Chris Rock over the weekend.
Topper has added a Tiger Woods golf bag, fashioned after a giant bottle of prescription pills. "Sorry @tigerwoods. It's my job," Thompson said on his Instagram page.
On Sunday, Rock posted a photo with Topper that was taken after Rock's shows Saturday at Park Theater. The two are friends and mutual fans.
Cosmo's response
The Cosmopolitan of Las Vegas, once the announced home of "Absinthe," had this to say after the production show announced Monday it was remaining at Caesars Palace for the "foreseeable future."
"The Cosmopolitan is always exploring new entertainment opportunities and will continue to deliver first in-kind experiences that resonate with visitors to the property."
As production companies Spiegelworld and Base Entertainment battled in court over the past two years, "Absinthe" and Cosmopolitan had planned to move the production to Cosmo's Rose. Rabbit. Lie. theater by last October. Base and Spiegelworld have settled their volley of lawsuits, and the show is not going anywhere anytime soon. Caesars' statement: "We are excited that Absinthe will continue its successful run at Caesars Palace, and are looking forward to thousands more guests enjoying this unique show and extraordinary setting at the Roman Plaza."
Fortunate run
Rock legend John Fogerty is solidifying his presence on the Strip with a 15-show extension at Encore Theater at Wynn Las Vegas. He'll be back for a series of shows this fall in September and October (I'd reported this a few weeks ago), and is also set for and another half-dozen shows in January.
"John is the epitome of a rock legend and brings an incredible amount of energy to the Encore Theater stage every night he performs," Wynn Las Vegas President Maurice Wooden said in a statement. "We're thrilled to provide even more opportunity for our guests to experience this world-class show." This also means the return of one of the show's great moments, Fogerty and his son Tyler Fogerty hammering it down during "Good Golly Miss Molly."
Earlier release for Santana/Isley Brothers
"Power of Peace," the upcoming album from Carlos Santana and Cindy Blackman Santana, along with the Isley Brothers (Ronald and Ernie) is now being issued July 28. The original date was announced as Aug. 4. On May 24, the Isleys joined Santana's band for a four-song set from the album.
Kissed off
Expect Mike "Beans" Benigno to wipe off his makeup the next time he tries to enter Piazza Lounge at Tuscany Suites.
Benigno is a drummer in "The World's Greatest Rock Show" at Stratosphere, alternating with Mark Pardy among the show's backing musicians. "Rock Show" is a "Legends"-styled parade of classic-rock tributes: Bruce Springsteen, Heart, Van Halen, Journey, Meat Loaf and — to close the show — Kiss. As drummer, Benigno revises the Peter Criss (and today, Eric Singer) cat character, wearing the famous black-and-white makeup.
Benigno was still in that makeup when he arrived just before midnight at Kenny Davidsen's Friday night performance, which was hosted by Ashley Fuller of "Alice"and featured a multitude of Vegas singers. A Tuscany staffer intercepted Benigno, who was talking to Peggy Blair (wife of songwriter/comic, who plays bass in Davidsen's band), and told the drummer he could not be in the venue. The employee cited recent burglaries by masked ne'er-do-wells at Bellagio as the reason for the policy.
"I tried explaining that I knew everyone in the place. He said, 'Hold on, I'll get a manager,' but I didn't want to cause a problem," Benigno said, adding that the producer of "Rock Show," Dick Feeney, also produces the "Rat Pack is Back" at Tuscany's Copa Room. "I just thought it would've been fun to go in in my Kiss makeup. Maybe I should have worn my tights and 13-inch heels."
It's doubtful a full costume would have changed any minds. As Tuscany owner Brett Heers said, "Sorry for his trouble. It's a crazy world out there."
John Katsilometes' column runs daily in the A section. Contact him at jkatsilometes@reviewjournal.com. Follow @johnnykats on Twitter, @JohnnyKats1 on Instagram.