Downtown Las Vegas hang Don't Tell Mama moving to Neonopolis
Updated October 27, 2018 - 10:57 am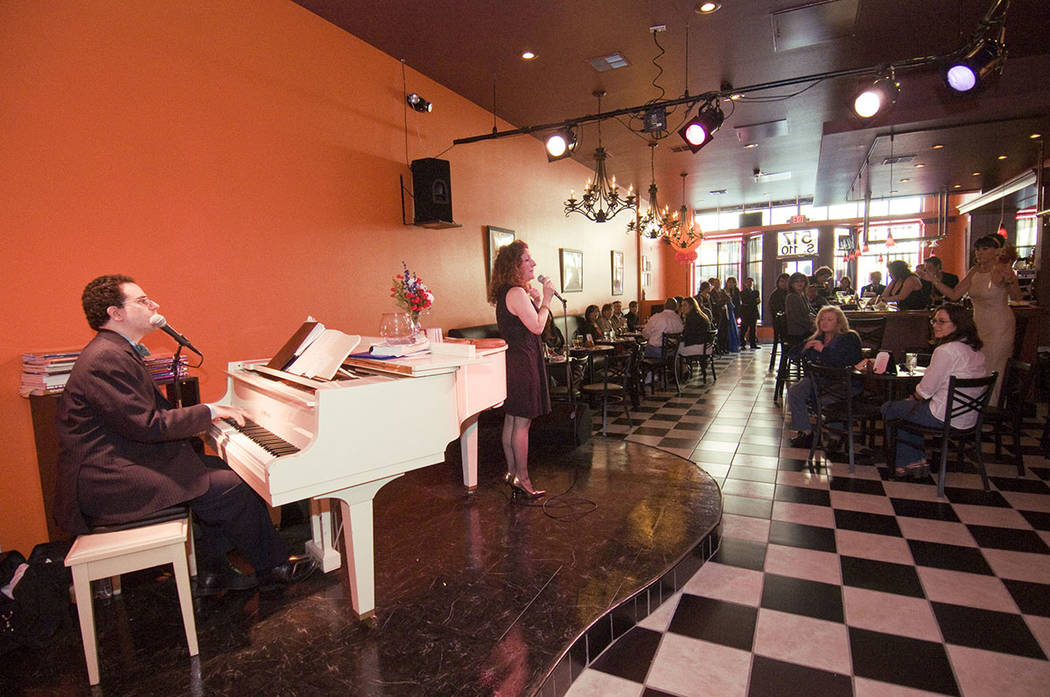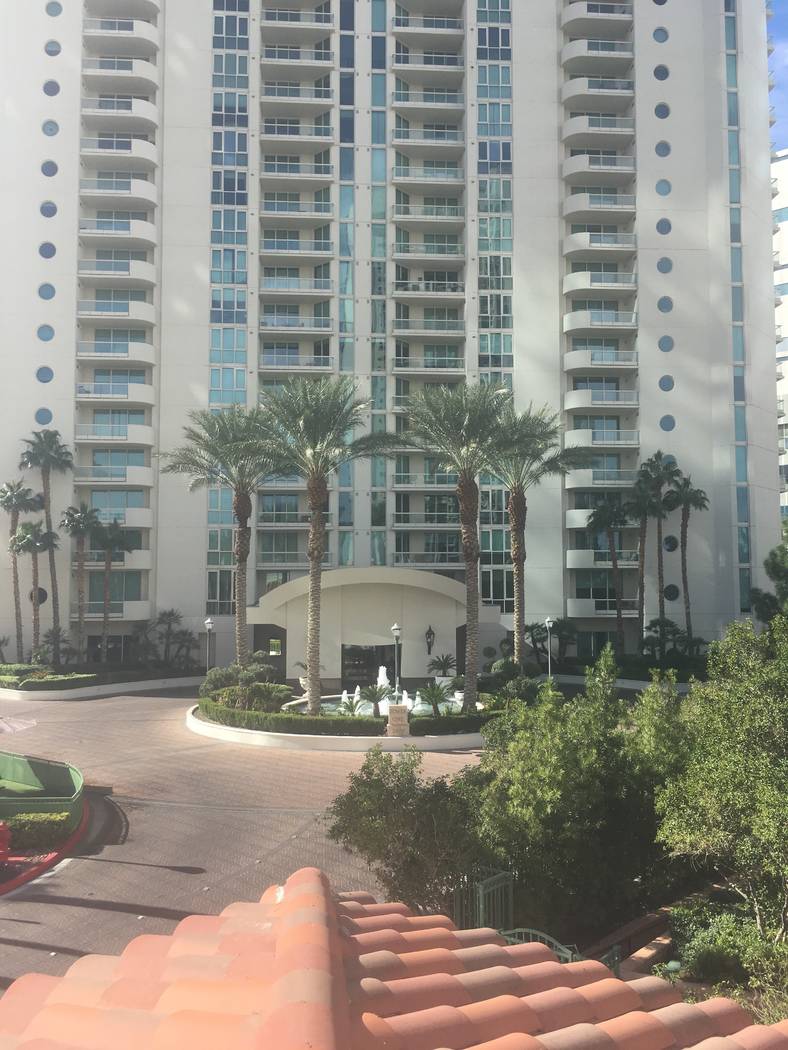 The Kats! Bureau at this writing is the spot I refer to as The Perch at T-Mobile. I should have dressed as Lurch from "The Addams Family" for this game. Lurch on The Perch.
Maybe next year.
The Vegas Golden Knights dropped their Nevada Day matinee to the Tampa Bay Lightning, whose uniforms look like that of a B-level superhero. Lieutenant Lighting? The blue jerseys perfectly match bottles of Bud Light, consumed happily by Lighting fans fans outside at The Park and Toshiba Square.
All in all, it's still a great day to be a Nevadan, especially when daytime NHL action is on the bill.
More from this scene, and elsewhere:
The Stirling preview
More from the Stirling Club's New Year's Eve extravaganza. The night is hosted by Kelly Clinton Holmes, with appearances by Elisa Fiorillo, Ashley Fuller, Kirbi Long (all in a "Mamma Mia"-Abba tribute lineup), Ronnie Rose (performing in the piano bar) Jalles Franca from "MJ Live" at the Stratosphere, and a string quartet from Artists 4 Kidz, among others.
A '70s set is also on the bill, and guests are encouraged to dress in '70s garb or "New Years's Eve finest," as the formal invite directs.
This is a full-scale fete, with doors at 7:30 p.m. Food stations, passed hors d'oeuvres and a champagne toast are all folded in to the $150 per-person ticket. All proceeds go directly to Clint Holmes' partner charity, The Public Education Foundation's Artists 4 Kidz program (for tickets to the NYE fete, go to thepef.org/NYE2018).
The night is also a chance for prospective members to tour the regal recreation fortress at Turnberry Place, which closed in May 2012 but is re-opening full time next spring/summer. Deborah Keller of DK Hospitality is heading up the new operations team, which is conducting an extensive renovation of the entire property.
Don't Tell Mama moving
The popular piano bar is uprooting from its original spot on Fremont East for a new home at Neonopolis early next year. The Las Vegas outpost of Don't Tell Mama in Manhattan opened in March 2009; the new place might be open in time for the 10th anniversary.
Don't Tell Mama is column fave Kenny Davidsen's haunt Wednesdays and Saturdays. The format is you tip to sing (unless you are Kenny, who is tipped to play piano) and hope you are there on a night with relatively few smokers in the club. As we say, the best time to smoke is in the past, and the new place at Neonopolis will be smoke-free aside from an outdoor deck.
The new Mama's is not connected to Notoriety, being developed by Best Agency Chief Executive Officerer Ken Henderson. Notoriety is a multi-venue entertainment complex with a targeted opening by the end of February.
Travis and the clots
Blink-182 returns to its extended engagement at Pearl Concert Theater at the Palms this weekend, which means drumming great Travis Barker has been cleared to perform. The band is onstage Fridays and Saturdays through Nov. 17.
Barker was sidelined in June because blood clots had formed in both of his arms. He says a medical procedure in which he was poked with tainted needles caused the problem. He specified the condition Friday during an interview on "Mercedes in the Morning" on Mix 94.1-FM,
"I had, like, 40 blood clots in my right arm and 16 or 17 in my left arm during the last run in Vegas," Barker said. He also suffered a staph infection and, in an unrelated development, was involved in a collision with a school bus in which he was uninjured.
Now, Barker says, "I'm really good I still have a couple blood clots but I'm pretty much cleared to play, so I'm back at it. I'm really excited."
Stand-up performer
Felice Garcia performed at Myron's Cabaret Jazz on Tuesday night, which is not such a noteworthy event. Garcia has appeared around town as a singer, especially during the days of "Million Dollar Quartet" at Harrah's and "Folies Bergere" at Tropicana, among other productions. But Tuesday, she performed a few minutes of stand-up prior to Frankie Moreno's performance at Cab Jazz.
Garcia, who graduated from UNLV and now lives in L.A., recently began performing stand-up and is hoping to break into the club scene in Vegas.
Times have changed …
When Chris Phillips of Zowie Bowie brings a couple o' ladies to a show on the Strip — and one is his year-old daughter, Ava.
Phillips and his wife, Jennifer, were spotted at the entrance of Laugh Factory with a baby carrier as they walked into Murray Sawchuck's red-carpet performance. Phillips sat near the back in case anyone became cranky, referring not to himself, but his daughter …
Cool Hang Alert
The Jimmy Hopper Band headlines Myron's Cabaret Jazz at 7 p.m. Monday. Hopper is a veteran of several Vegas venues over the past two-plus decades; he was among the early headliners at Fontana Lounge at Bellagio, and he also opened VooDoo Lounge at the Rio in the late-1990s. Hopper's backing band is killer: Pablo Gadda on guitar, Brenda Cowert on keys, Adam Shendal (we call him The Mayor) on drums, Blaise Sison on bass and Rocco Barbato on sax.
"Africa" by Toto, "Pressure" by Billy Joel and "The Prayer" by Andrea Bocelli are on the rangy Hopper's set list. Tickets, too, range, from $29-$42.
John Katsilometes' column runs daily in the A section. Contact him at jkatsilometes@reviewjournal.com. Follow @johnnykats on Twitter, @JohnnyKats1 on Instagram.